There was a time, not too long ago, when Saigon wasn't full of tourists and backpackers. In the late 1980s, Vietnam had just opened its doors to the west and was rushing to renovate its decrepit colonial-era hotels. With few local options available, international investors found an ingenious way to fill the need for five-star accommodations in the city: a floating hotel.
From 1989 to 1997, the 201-room Saigon Floating Hotel was docked along Ton Duc Thang Street, just across from the statue of Tran Hung Dao. The country's first foreign-invested hotel was operated by Japan's EIC Development and run by Australia's Southern Pacific Hotels and included a range of facilities and services, as well as 400 highly trained staff.
Known fondly as "the floater", it was brought in from Australia's Barrier Reef to accommodate the rush of international investors seeking to cash in on the recent đổi mới reforms. In addition to hotel accommodations, it also housed two of Saigon's most popular bars, Downunder Disco and the Q Bar.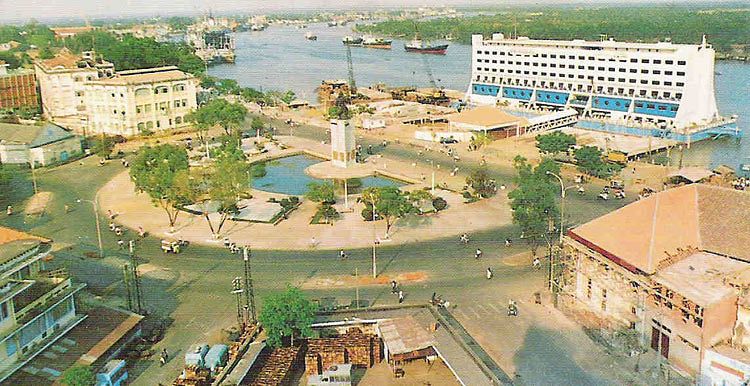 By 1997, Saigon had added dozens of new hotels and "the floater" was rendered obsolete. It was shipped to Singapore to be refitted and eventually ended up in North Korea after a deal to move it to Palau, Micronesia fell through.
Renamed the Hotel Haekumgang, it was towed 5,000 kilometers to the North Korean port of Changjon and reopened in 2000 under the management of South Korean company Hyundai Asan.
"The reasons behind the purchase [were] likely that it was a good alternative to starting a large-scale construction project from the ground up," Hyundai Asan spokesman Park Seong Wook told NK News.
Fate was not kind to the company, however, and chilly relations between North and South Korea resulted in a halt in the tourism project.
The floating hotel has now sat idle for six years and recent trips from Hyundai Asan representatives confirm that the hotel is empty and no longer powered.
"[Some] company personnel and I were there on a survey a while ago, and it was in fairly good condition. Of course the paint on the outside was peeling a little bit, but the inside was intact and didn't have any major wear-and-tear," a spokesman explained.
While it was never the most glamorous hotel, this unique structure probably deserves a better fate than sitting in a perpetual state of North Korean limbo.