Last weekend, three massive Angkorian-era statue heads at Banteay Chhmar temple in Banteay Meanchey Province were unearthed.
The sandstone heads were found under a meter of soil and according to preservation official, Mao Sy, this depth saved them from the hands of looters:
"If they had not been buried deep into the ground, they would have been cut off, looted and sold. It is very fortunate these statues did not end up getting sold abroad," he said.
"The heads were part of a causeway depicting the stirring of the Ocean of Milk, an ancient Hindu fable under which gods and demons worked together to churn the seas by wrapping a serpent around a mountain and rotating it," according to the Phnom Penh Post.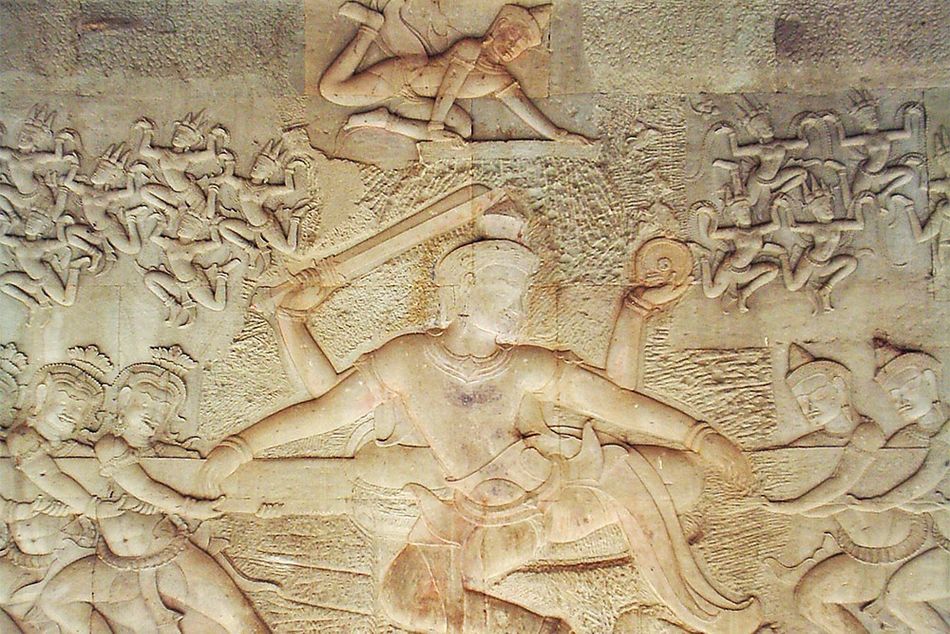 Sy said that the of the three heads, which date back to the12th-century reign of Jayavarman VII, two were found intact while one suffered some major breaks.
The pieces will be put in storage until more parts are found, at which point the statues will be reassembled.