In case you don't have enough nightmare fodder, a plastic surgery clinic in Seoul, South Korea decided to give famed Pokemon character Pikachu a makeover in order to showcase the range of services it offers.
South Korea's Apgujeong Seoul Plastic Surgery recently posted a series of photos on their official Facebook page detailing how they had augmented Pikachu's face.
According to Kotaku, two rounds of procedures were done by Dr. Lee Min-gu, who gave Pikachu a face sculpting, new chin, botox injections and other small enhancements in addition to eye surgery.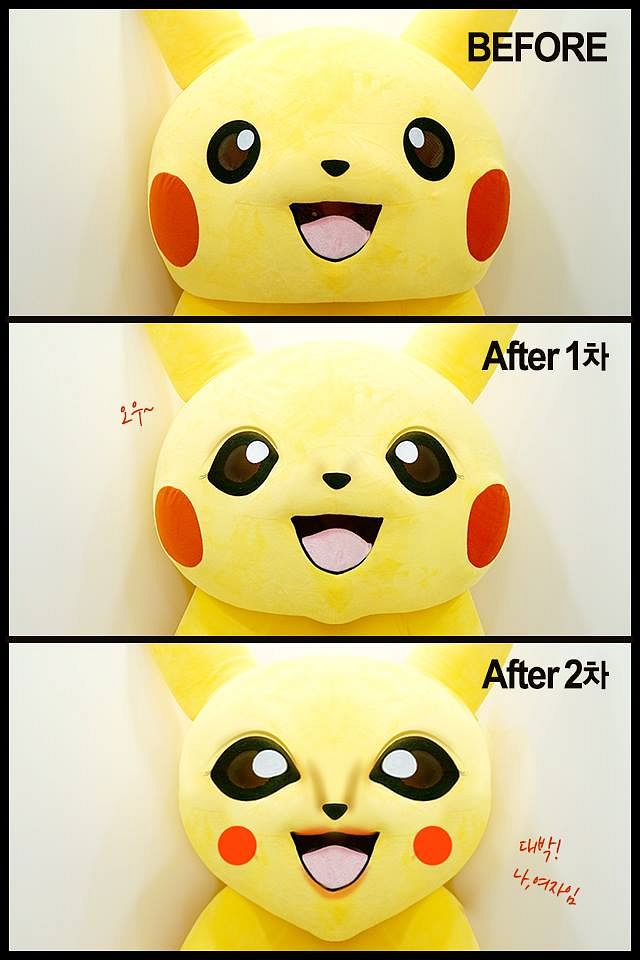 Though this isn't the first time Pikachu has gone through a major transformation, the end result of this nip-tuck session gave life to a totally deformed Pokemon: bigger eyes, much smaller cheeks, a clearly defined, high-bridged, pointed nose and a signature Apgujeong V-line chin.
According to Kotaku, the clinic calls this little experiment a "collaboration", but the Pokemon Company, Pikachu's parent company, hasn't officially commented on the post. The response from netizens so far has been one of utter shock and disbelief.
"This is really more effective as an advertisement against plastic surgery..." wrote Kotaku user Brian Ashcraft on the post's comment section.
[Photo via Kotaku]
---

Related Articles:
---