Before Vietnamese could hop on social media sites such as Facebook, Instagram, and Twitter to share our hot takes of the week, there was an era of past cybersphere when online forums were the crucial online space to connect local netizens.
In online forums, discussions happen in topic boxes, or "threads," created by members; other users will participate by publishing strings of reply posts below. Forum members have the freedom and safety to express themselves because they can be as anonymous as they wish. In Vietnam, there used to be many different forums specialized in a vast array of topics, some have managed to endure until today, such as Webtretho (childcare), GameVN (gaming), Tinh Tế (tech), and more.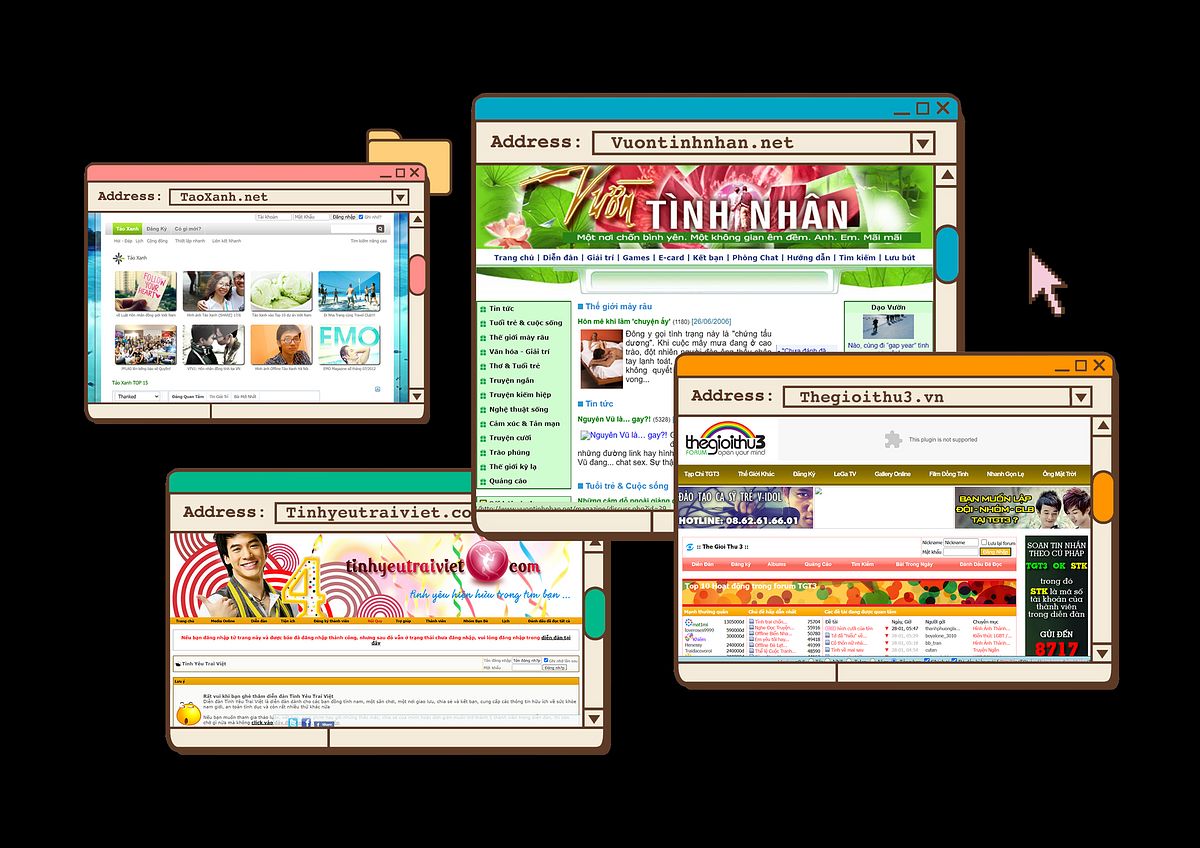 While most of us probably use forums to get answers and advice, and participate in many activities, the anonymity and safe nature of forums made them especially conducive to function as social hubs for the Vietnamese LGBT community in the early 2000s, a time when social stigmas against them were common and severe.
Among the earliest LGBT forums in the country, there was Táo Xanh (Green Apple), a prominent community for gay Vietnamese that first stepped into the world wide web in 2005. Táo Xanh started out as a humble and small circle, but would eventually become one of the biggest LGBT-centric forums at its prime in 2014.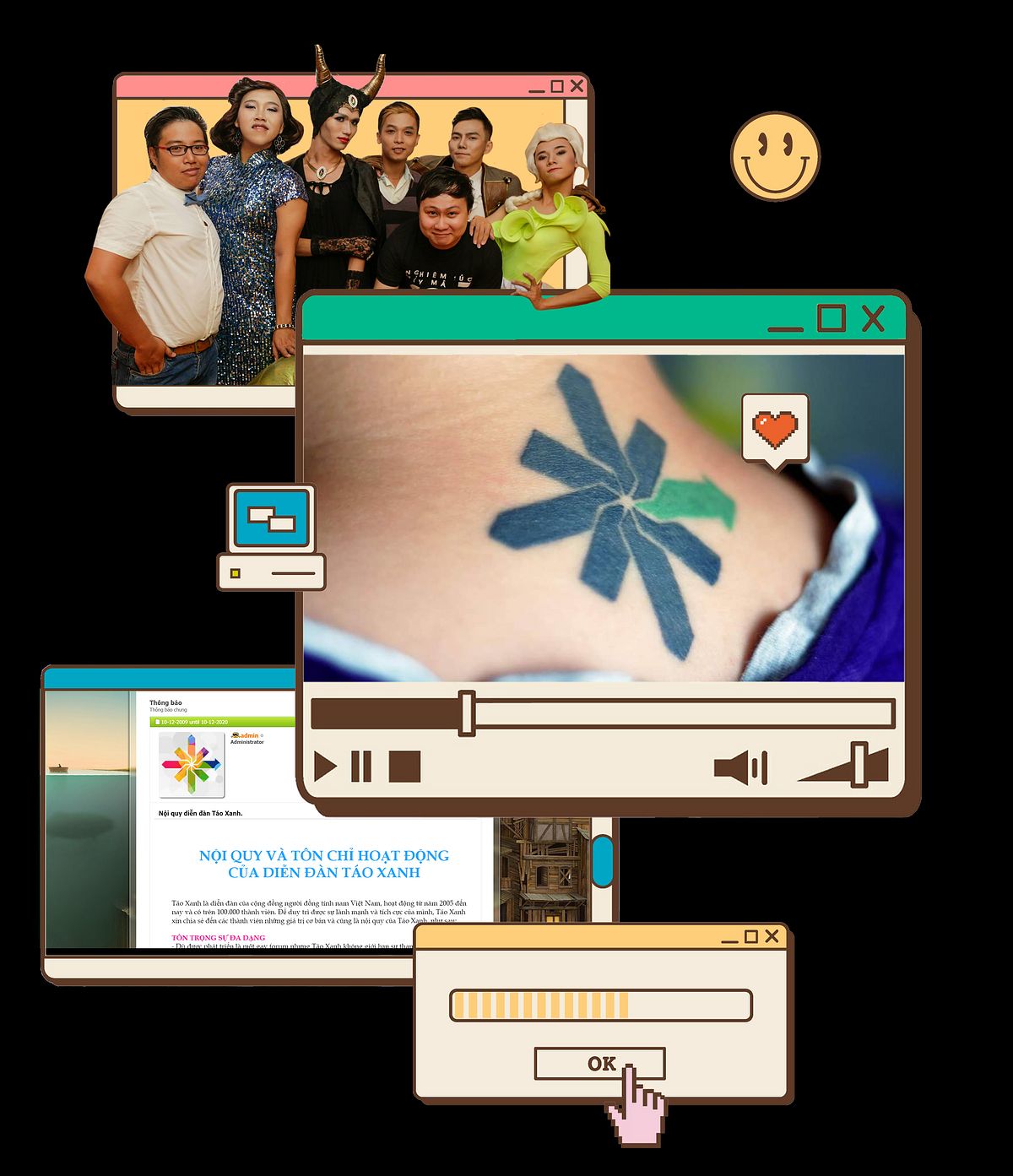 It started at an... Internet cafe
"Back then, to know about a forum like Táo Xanh, you usually discovered it through word of mouth," Mạnh Quân, a frequent member of many LGBT forums, tells me in Vietnamese about how he came across Táo Xanh. "I remember reading a piece in the newspaper warning people about inappropriate activities of LGBT people in online chat rooms." The cautionary newspaper write-up, ironically, spiked Quân's curiosity about these online spaces, so he joined those chat rooms and was introduced to a number of major online gay forums. Táo Xanh was one of them.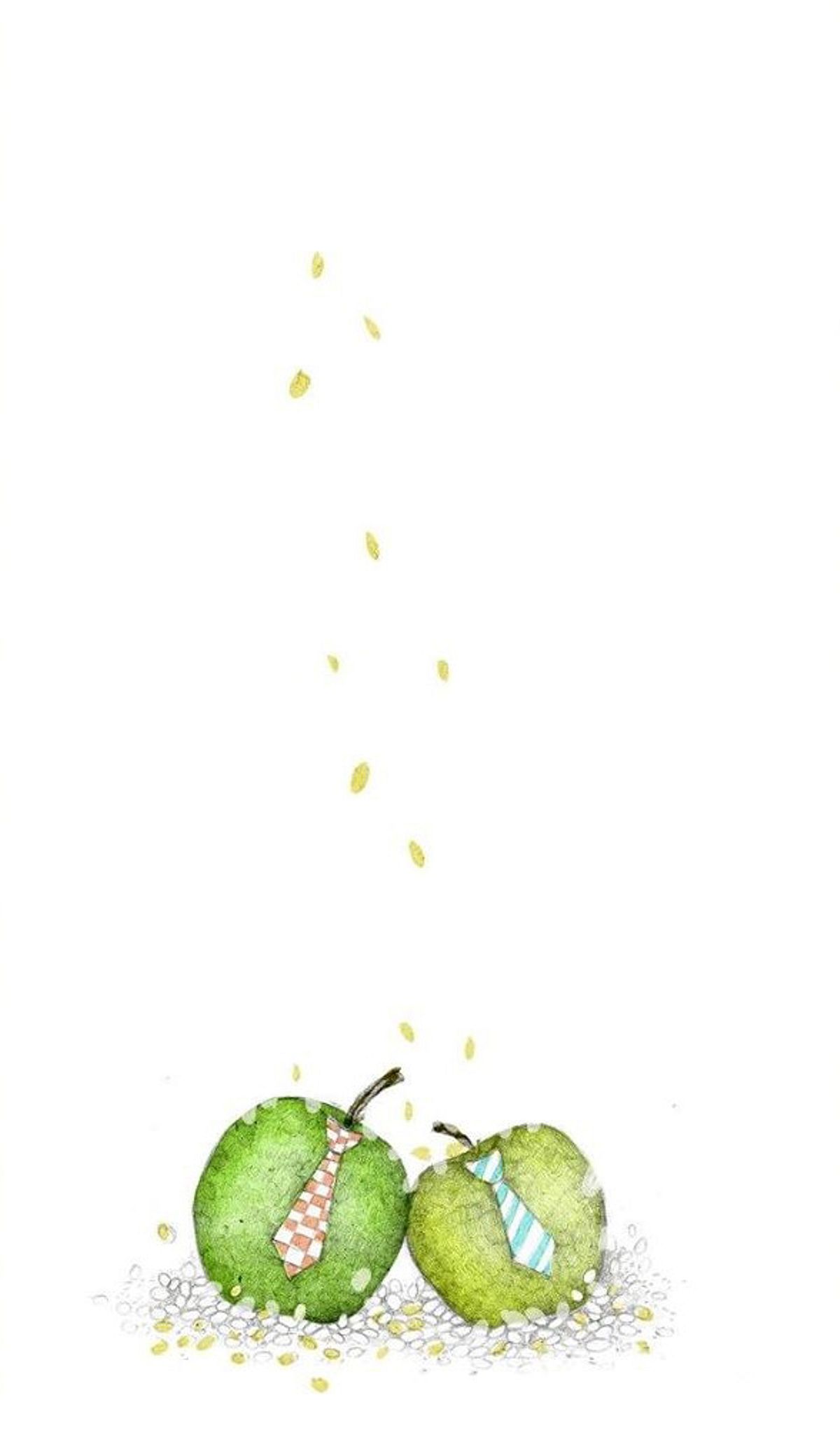 For Quân, while he spent a fair share of his time on multiple LGBT forums, Táo Xanh had a noticeable user difference thanks to its name: "I often accessed these forums while in Internet cafes, so sometimes people would glance at my screen and give me a judgemental look. But not Táo Xanh, because at the time, people outside of the community didn't know what Táo Xanh was, they probably thought it was just another forum."
Interestingly enough, the subtlety of the name "Táo Xanh" somewhat mirrored the identity of the forum at the time. "I remember spending sleepless nights at an Internet cafe, chatting with two friends to come up with the idea for the name Táo Xanh," Minh Thảo, one of the forum's founders, reminisces about the forum's early days. At the time, Thảo and his friends meant to create the forum as a space for closeted gay people, so they wanted the name to be more indirect and less conspicuous.
When brainstorming for the name Táo Xanh, Thảo and his friends were inspired by the symbolism of the apple. As the apple is a symbol of love, in some cultures, it is also thought to be the forbidden fruit as per the ancient story of Adam and Eve. "But those apples have a red color, so we went with the name Táo Xanh [Green Apple], as a way to represent a different kind of love."
The virtual life of Táo Xanh
When Táo Xanh went online for the first time on September 19, 2005, the forum came with very strict rules and regulations. Because Thảo's goal in creating Táo Xanh was to make it a secure place, where the gay community can come in and unwind, share hobbies, and make meaningful connections. So things such as NSFW content or vulgarity were banned on the forum. "We even had a rule about members having to use legible Vietnamese with accent marks when posting and commenting," Thảo describes how intense the rules were.
Although, because the initial direction of Táo Xanh was a forum for closeted gay people only, some of its policies were put in place to filter out people who did not identify as closeted gay men. "In the early period of the site, we had rules that restricted girl names as their username, or people using she/her pronouns," Thảo says. These regulations received a fair share of criticism from the community. "At that time, we didn't have much knowledge about other communities, so it led to us wanting to exclude ourselves," he says.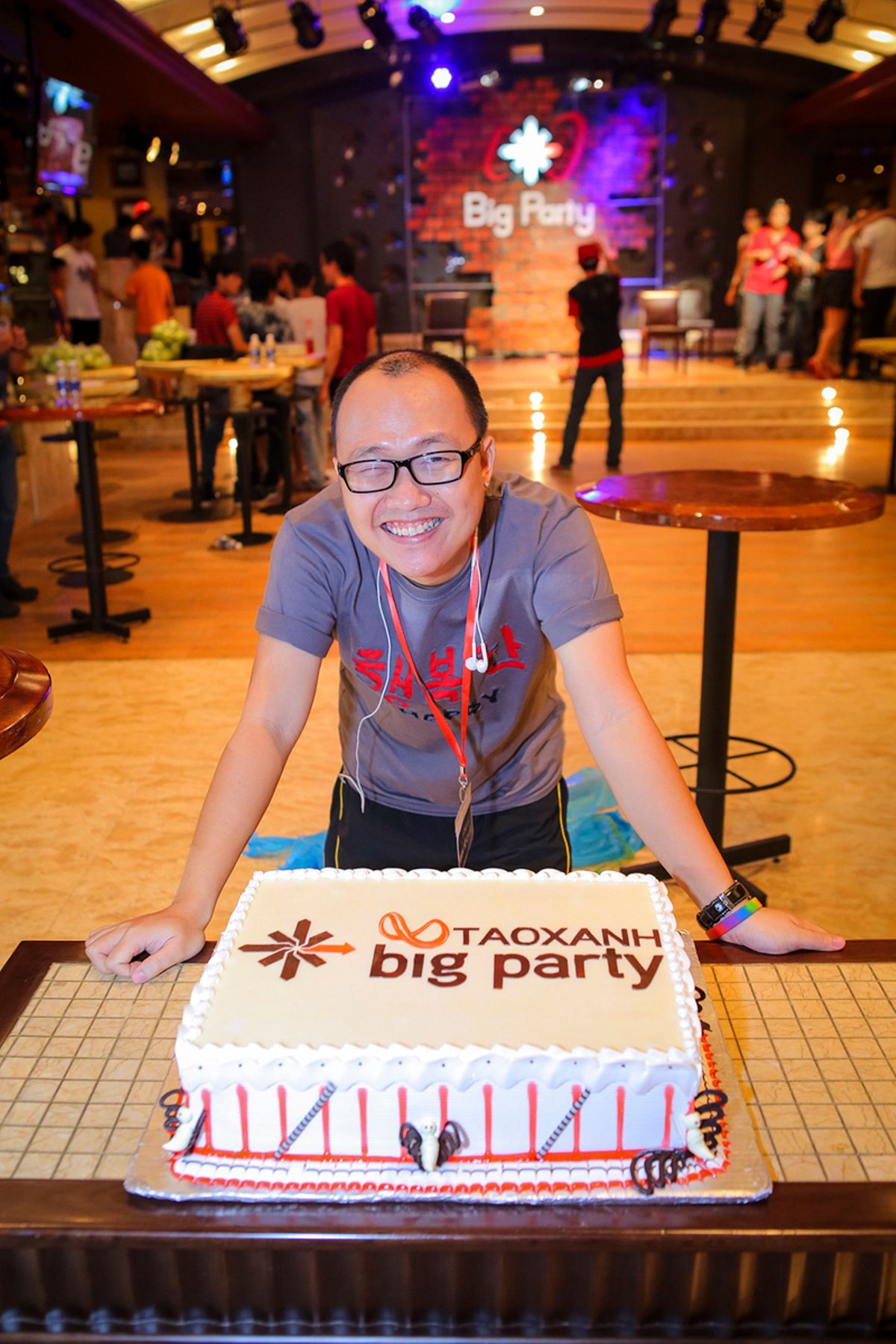 Fortunately, as the LGBT movement in Vietnam progressed, Thảo and his friends had the chance to network with more people within the LGBT community and learn about different sexual identities. Thus, the specific rules regarding names were eventually changed to make the forum more welcoming for the LGBT scene at large.
Thảo was 23 years old when Táo Xanh was first introduced. He remembers spending a large chunk of his time on the site. "Every day after work, I would drive to an Internet cafe to hop on the forum," he shares. Thảo served as an admin and moderator for Táo Xanh, he would spend days finding and pinning interesting posts for the forum, supervising multiple topic boxes, or socializing with the community. Also, Thảo was the host of Táo Xanh Radio, for which he recorded himself reading short LGBT-centric stories that were posted on the forum.
"I listened to Thảo's radio stories a lot. He somehow found a lot of good and very sad LGBT stories, and for me, his reading voice was very fitting," Mạnh Quân shares. Quân first joined Táo Xanh in 2007, during his high school years. As he was a student and a gamer, a big part of Quân's teenage life was associated with an Internet cafe near his home, where he would take root almost every day after school. Quân would lounge around the forum listening to music and the radio's short stories while playing video games. "Whenever I got to the Internet cafe, I would log into Yahoo!, log into Táo Xanh, open NhacCuaTui to play some music, and then immerse in my online game. Just like a routine," Quân explains.
From forum to parties: The green apple went AFK
Aside from the usual activities common to an online forum, Táo Xanh also had a number of clubs established by its members. There were clubs related to singing, traveling, graphic design, etc. These small groups were where people could share their pastimes and enjoy offline activities together.
"The drama club in Táo Xanh was the place where I got to connect with a lot of people, and also a place where I could develop myself," says Trọng Nghĩa, a member of Táo Xanh who ran the forum's drama club named The Gardener Club. It was a place for members who were interested in doing skits about LGBT topics; they would have weekly performances at many theater cafes in Saigon.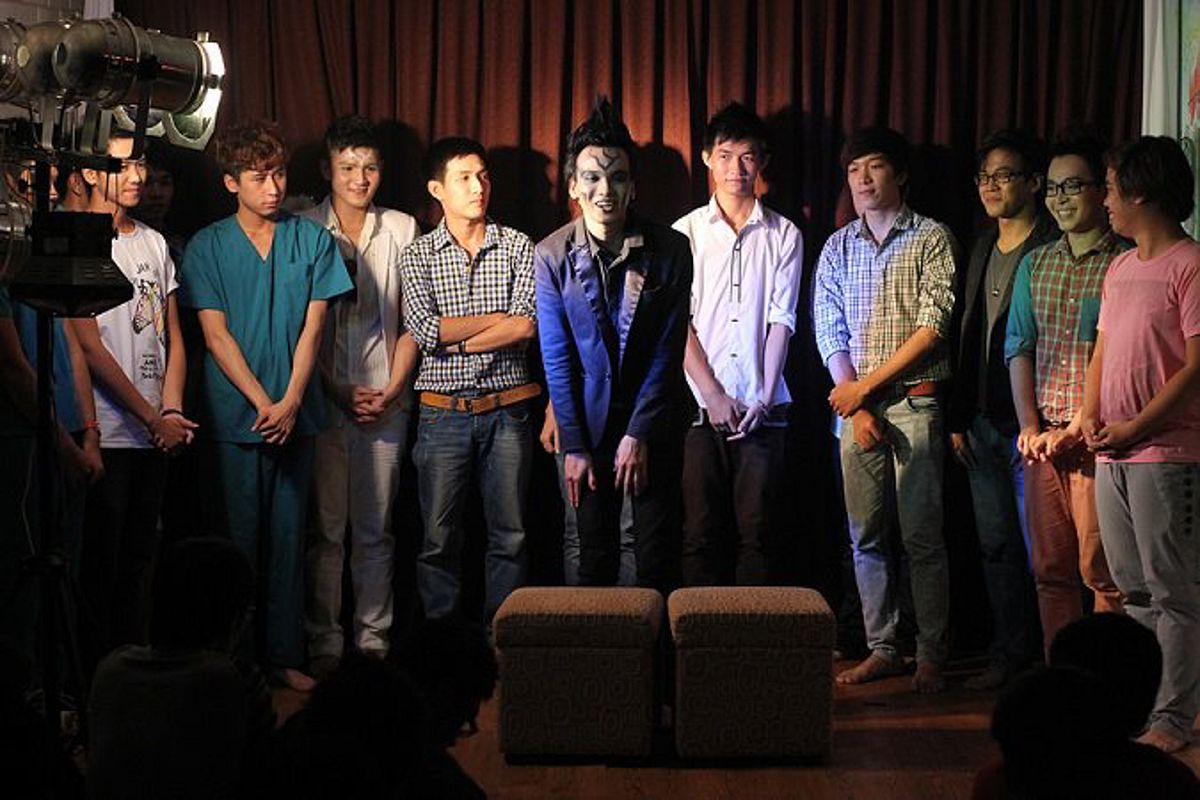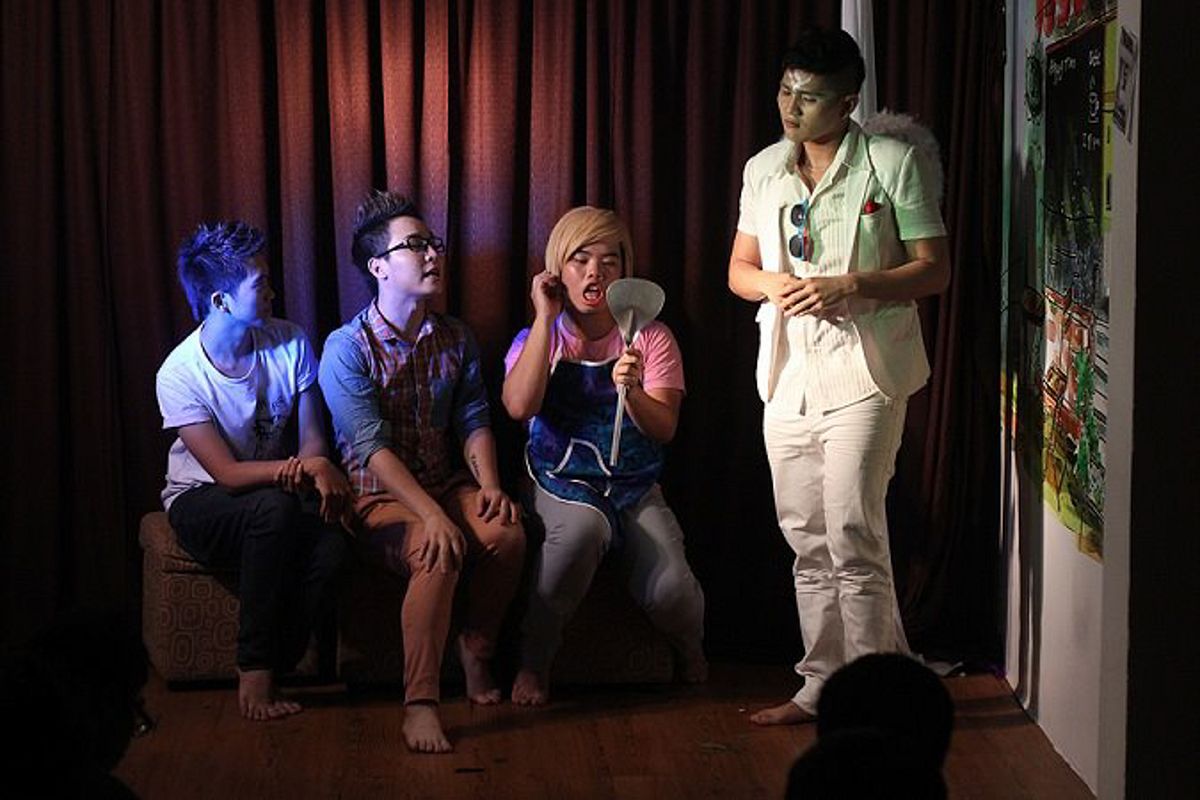 Theater cafe, or cà phê kịch, is a type of cafe with a small stage, where independent drama groups can perform to gain a little income and get their name out there. According to Nghĩa, these types of venues were fairly popular during the early 2010s, and every week members of the drama club would run around asking cafe owners for permission to perform at their venues.
"I always remember how delighted I was doing those performances," Nghĩa recalls. He remembers how crowded it was at each of the club's performances. "Each of our sets could have up to 50, 60 viewers. At that time, there were hardly any places for our community to just hang out, so they flocked to places like this, and it feels great being a part of that atmosphere."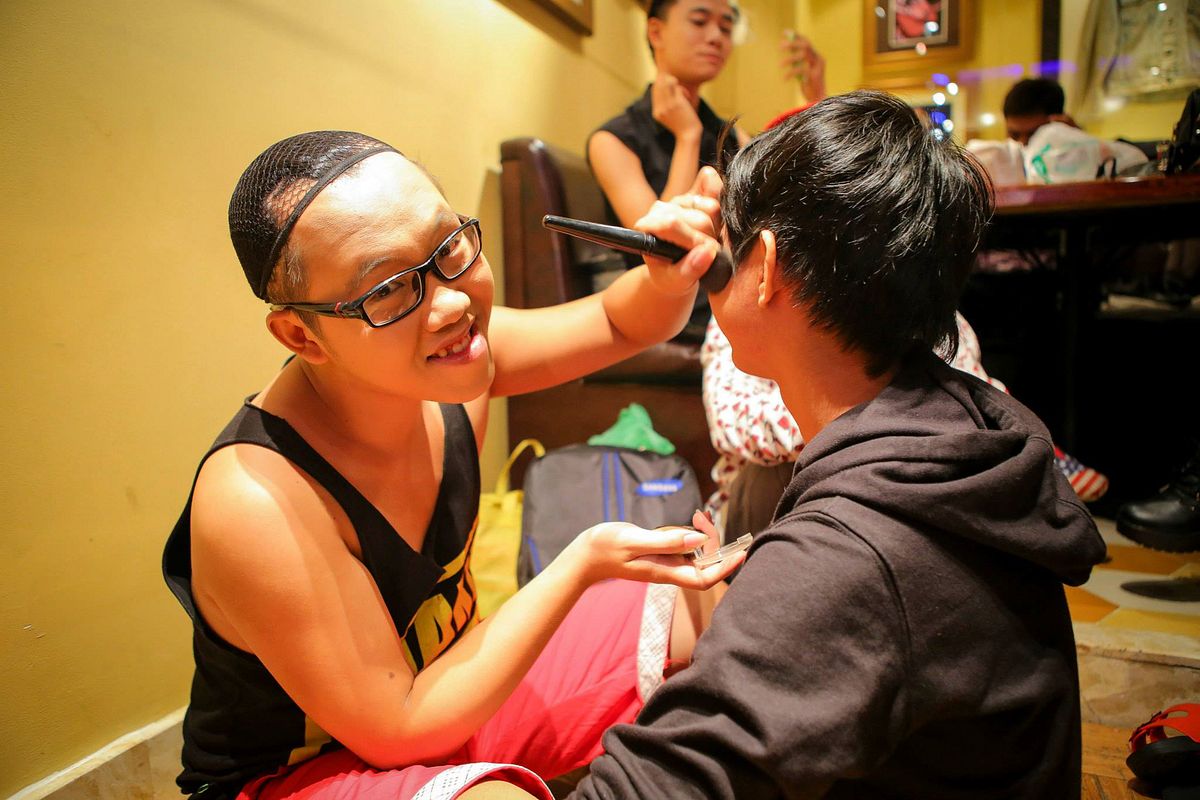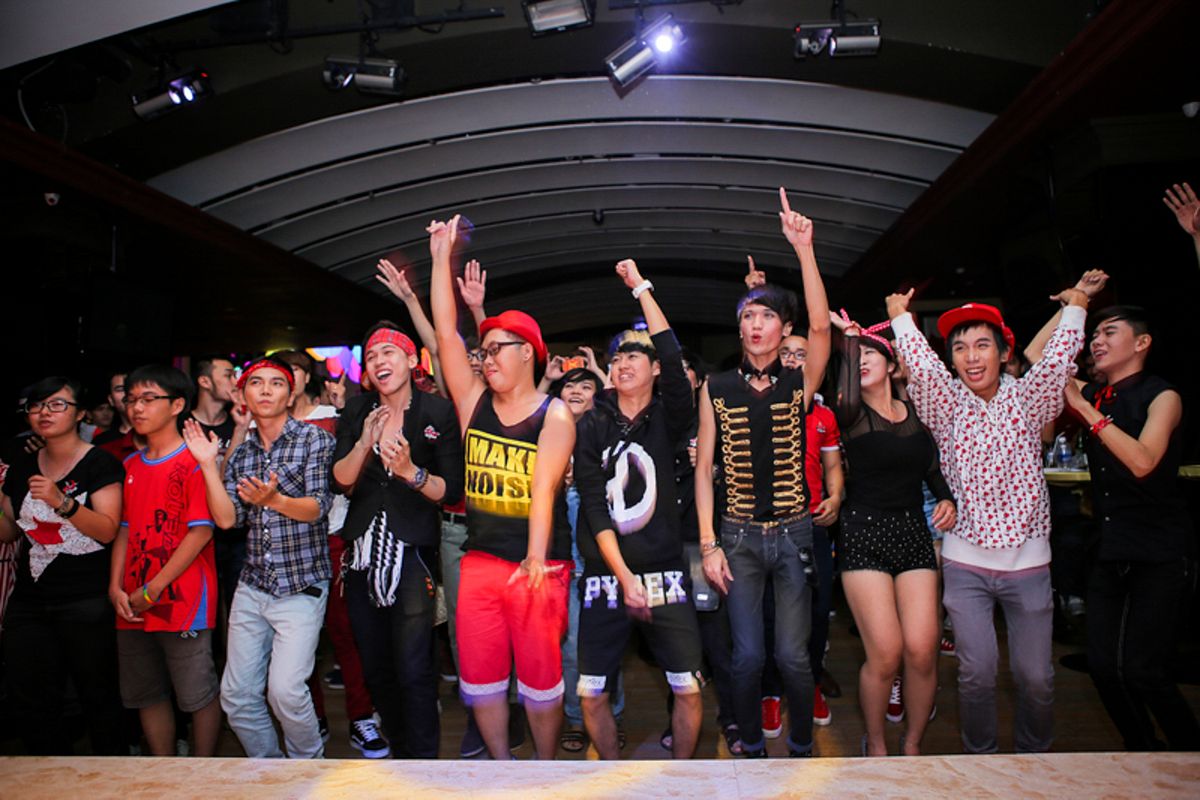 Nghĩa knew about Táo Xanh through the forum's major offline event, usually called "Táo Xanh Big Party." It was a recurring event usually held as a birthday party for the forum, and these parties were among the most crowded events hosted by Táo Xanh. "I had never seen so many gay people in one place before," Nghĩa recalls. Quân also has fond memories of his first time being at the Big Party: "I was so shy. There were so many people there that I ended up standing in one place and went home early." But fortunately, Quân would later feel more included when he got the chance to be one of the people organizing the events, where he could run around helping people and having fun.
But throughout the years, there were struggles along the way too. "Our first ever offline event was small, and all of the attendees came with a face mask. But we understand that everybody just wanted to feel safe, because it was a very different era," Thảo recalls the early days of the forum. At later events, while attendees were asked to not wear masks while joining the events, photos taken from the events were shared privately in the forum to keep everyone safe.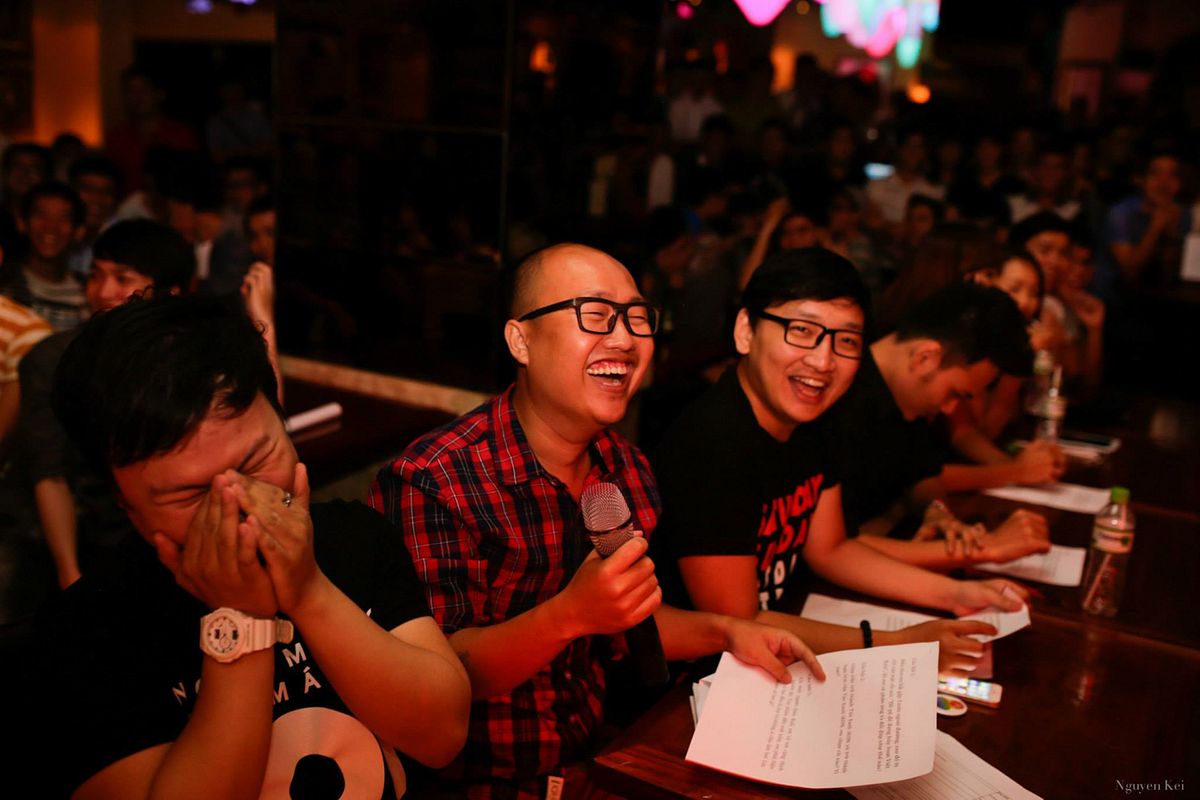 "When asking venues to organize our events, we had to be a little bit slick too. We told them: 'Oh we're just organizing this party for these young, cool people.' We couldn't say that we are hosting an event for the LGBT community," Thảo shares about the struggles in finding a location to hold an event for the community. But for him, the effort paid off: "After most of our big events, the organizing team would gather at a hủ tiếu bò viên place on Trần Khắc Chân street. Everybody, even myself, looked exhausted after hours of running around, but those moments are really memorable for me. It was the feeling that I had tried my best for the thing that I believed in."
Memories of Táo Xanh
During its 11 years of operation, Táo Xanh at one point was welcoming up to 80,000 members accessing the site. The forum hosted numerous offline events to connect the LGBT community, and they also organized charities to raise the community's social image.
Alas, the forum website went offline somewhere around 2016 due to a lack of budget for hosting bandwidth. The administrators and moderators of the forum also ran into some problems during the archival process, which led to the database of the forum being lost. While the Internet only holds very few memories of the old forum, Táo Xanh has undoubtedly remained vividly in the memories of thousands of its users.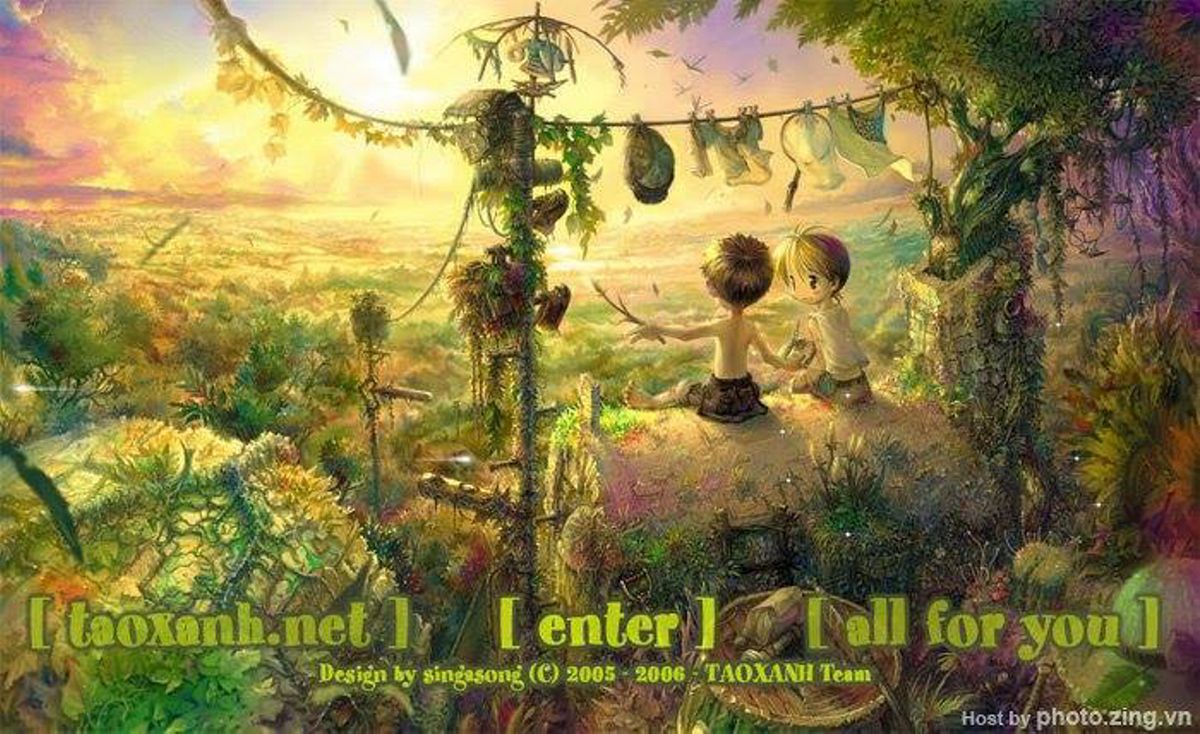 "I'm a bit of a forgetful person. There were times when I met people [in real life] who referred to me as 'Sas Ri,' my username in the forum, and while sometimes I can't remember who they are, I always know that the time being in Táo Xanh was such a precious time of my life," Thảo, one of Táo Xanh's founders, said. He's now working as an LGBT activist.
"The forum has given me many valuable relationships in my life, there are people I knew from the forum that I still keep in contact with even to this day," Quân, a member of Táo Xanh since 2007, shares. He was best known in the community as a host for many of the forum's events. He is now a working MC and actor.
Nghĩa, the founder of Táo Xanh's drama club who used to direct the club's many performances around cafes in Saigon, is now working as a film director. When asked of his memories of the forum, he says: "While I can't relive everything in detail, I can remember my feelings and how happy I was. It was a beautiful part of my life, because everything has changed now, and those past experiences are something that I can never get back."