Popular travel magazine, Condé Nast Traveler, just released their rankings for the most popular cities in Asia based on feedback from their readers. The ancient town on Hoi An came in second, just behind the former Japanese imperial capital of Kyoto. While impressive, Hoi An has been carefully tailored to the tastes and nostalgias of foreigners so it's not a complete surprise to see it ranked this high.
Though Hoi An just cracked Traveler's annual top 10 list last year, it's quickly climbing the rankings as tourists fall in love with its charm: "Readers fell in love with the 'colorful houses and old mansions,' which 'felt like walking in a movie," the magazine wrote.
And that's exactly what Hoi An has been trying to cultivate for the better part of the last 20 years.
Prior to 1990, Hoi An was deeply impoverished and it was only in 1982 when Kazimierz Kwiatkowsky, a Polish historian, petitioned Hanoi to preserve the town. They listened and the town was designated a national heritage site in 1985. By 1990, when tourists started to slowly make their way to Hoi An, there was only a single hotel with 8 rooms. 5 years later, this number would increase to 8 hotels with 100 rooms total. The town received a huge boost on December 4, 1999 when it was listed as a UNESCO world heritage site based on "an outstanding material manifestation of the fusion of cultures over time in an international commercial port" and "an exceptionally well preserved example of a traditional Asian trading port."
With this new status, Hoi An tourism increased exponentially and topped 1 million visitors in 2007. From 2005 to 2010, the town saw an 19% annual increase in tourists.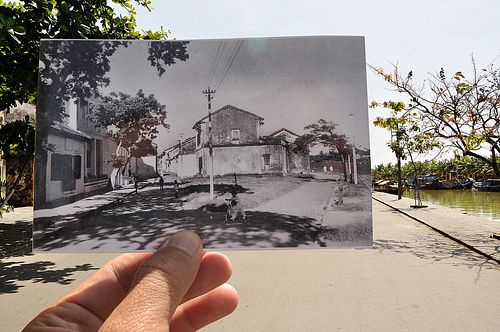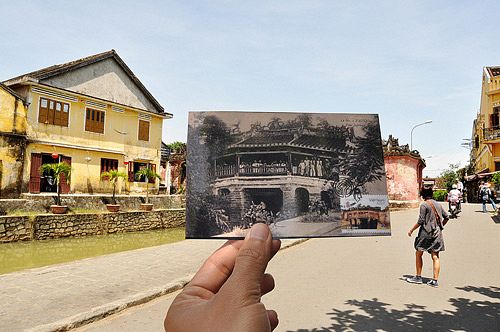 As much of Hoi An's charm comes from its authentic appearance, it's important to note that the ancient culture seen there today is for the benefit of tourists. In the 1990s, the town identified its ancient culture as its strongest hook with which to lure them. In the transition from major trading post to agrarian economy, the town's ancient culture was lost and by the time tourism started developing, many of the important cultural features of the preceding centuries were no longer widespread.
This meant that as Hoi An developed its tourism industry, it had a blank slate for creating its new image, one that would bring in the hordes of tourists.
And that's exactly what it did.
Preying on the nostalgia of European, North American and Japanese tourists, the town revived its 17th century character, when it was at its peak. But just as in the 17th century, the town's current culture has been continuously molded by outside influences. Hoi An has not recreated its past, rather, it has identified specific elements of it that appeal to tourists.
Just as in the 17th century, Hoi An's current character is a representation of foreign interests rather than local ones.
And it seems to be working.
[Thanh Nien // Photos via Khánh Hmoong]
---
Related Articles:
---