Last night hordes of zombies descended upon downtown as part of the annual Zombie Walk Saigon.
Festivities begin at Red Bar where volunteer makeup artists added plenty of blood, open wounds and lacerated limbs to those who wanted to join in on the fun.
This year's event saw the largest turn out yet as hundreds dressed in zombie garb and elaborate makeup. At some points, entire streets were flooded by the sea of zombies.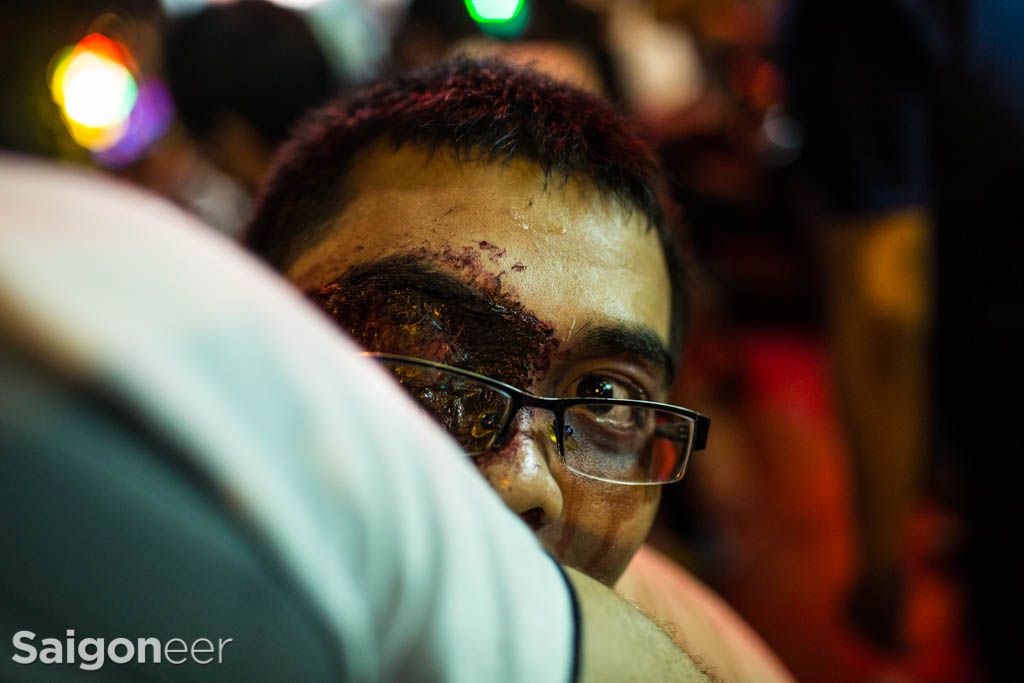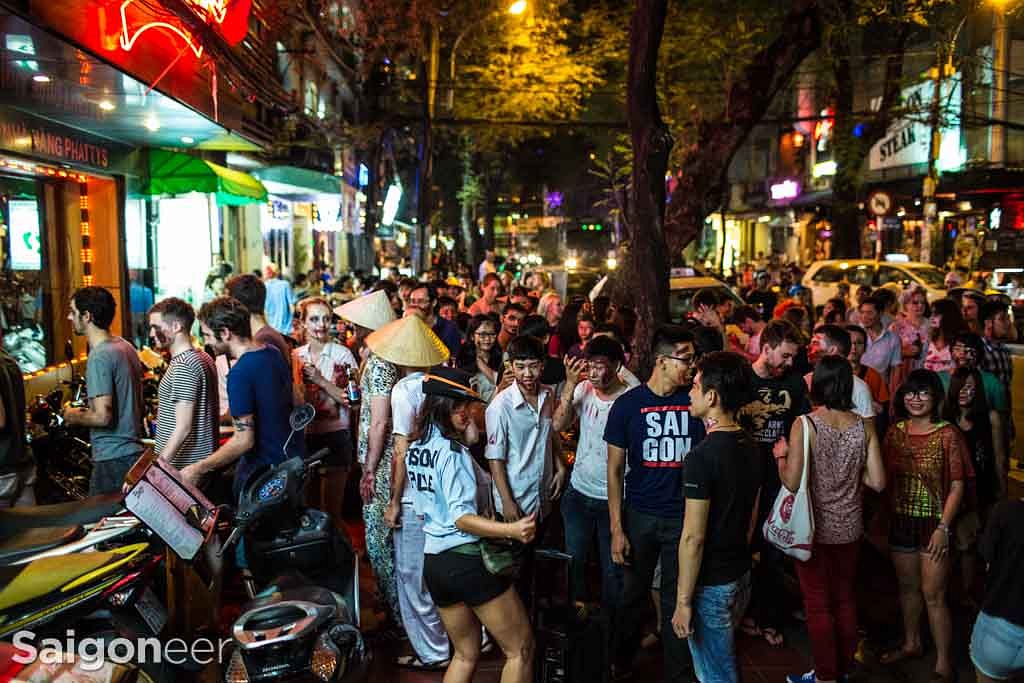 After terrorizing the city, the thirsty zombies headed over to beer garden, Thang Map, where they put their deadly stroll on hold to grab some drinks.
Here are some frightening images we shot last night!
Zombies