This noble house is one of Saigon's dormant treasures. Dating back to 1848, it once hosted a notable Saigoneer, Vuong Hong Sen, and his family now calls it home. The lives of its current inhabitants is a parable of the vicissitudes of life.
After driving through a few hems down 11 Nguyen Thien Thuat Street in Binh Thanh District, a bustling road leads to a nondescript eatery. A closer look reveals an ancient house lurking behind dozens of green stools. The building was designated a historical landmark of Saigon in 2003. This is Van Duong Phu, the house of famed historian Vuong Hong Sen. Its name is the same as its owner's pen name.
Vuong Hong Sen was born in 1902 in Soc Trang Province and experienced a comfortable upbringing. Educated at College Chasseloup Laubat, the modern day Le Quy Don High School in Saigon, he came to be known as an erudite historian and an avid antique collector. Sen enjoyed a stable income from owning a photography shop, a cinema and a jewelry store in his hometown.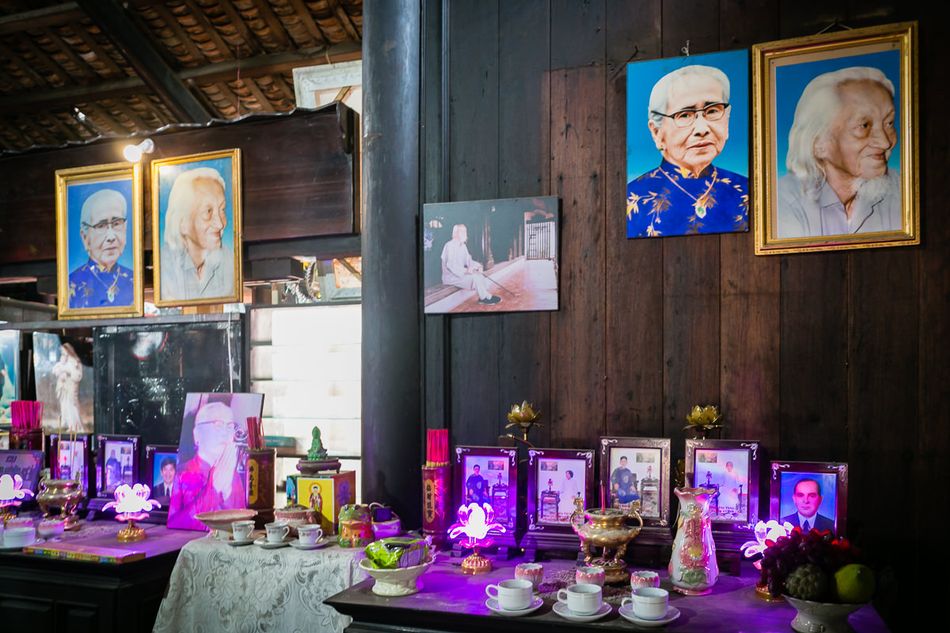 According to Mrs. Vuong Hong Bao (née Vo Thi Lien), Sen's daughter-in-law, the Binh Thanh villa is just over 170 years old, having been established during to Emperor Tu Duc's era (1829-1883).
"He was an intensely private man and, above all, a family man," Mrs. Bao tells Saigoneer in Vietnamese, referring to her father-in-law. After lighting incense for Sen and his wife, Nam Sa Dec, once a famed hát bội actress, she gives me an enthusiastic introduction to the house.
"A thousand square meters, three bays and two wings — front and back," Mrs. Bao announces as she pushes open a timeworn door into an intimate courtyard. "Take a look at these patterns, aren't they beautiful?"
Ancient and contemporary features live in harmony with each other. Ornate, hand-carved oriental tiles line the roof, which is supported by oak beams. Modern concrete has been poured in certain places to heal signs of time.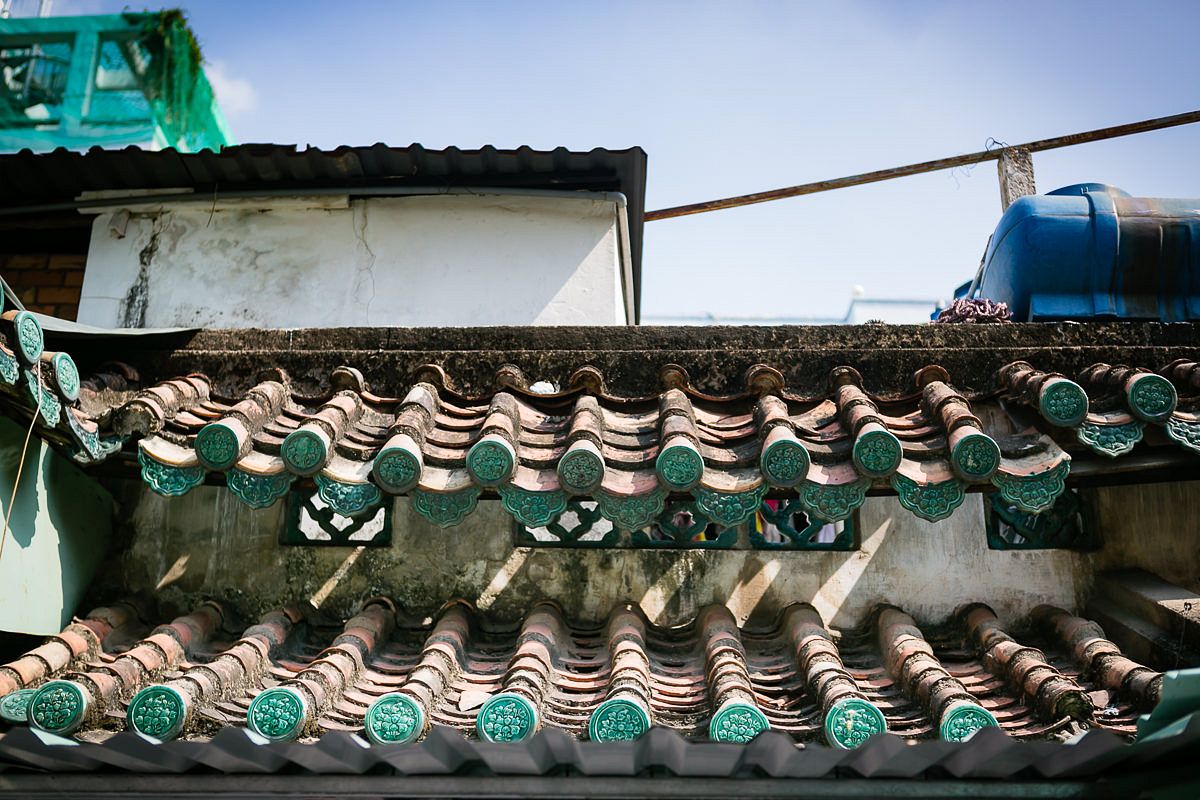 The house is authentically Vietnamese, as opposed to the golden, French colonial style of Sen's other homes back in Soc Trang. It seems worthy of his reputation as a historian of southern Vietnam and author of Tap Pin Lu, a quirky collection of essays depicting the life of Saigoneers in bygone days.
Today, the building serves as something of a "sleeping museum," albiet with few activities related to its status as an actual museum taking place. It is fronted by the curious contemporary addition of an ốc restaurant. As I settle into an austere, if aged, chair to enjoy sụn gà (chicken feet) and trà đá — two iconic Saigon staples — Mrs. Bao begins the tales of Van Duong Phu.
"His villas in Soc Trang, [personal] artifacts, and this very house, he entrusted to the city. I say 'entrusted,' because his life was devoted to research and protecting Saigon's heritage," she says. "Money collected from visitor tickets will go towards the education of disadvantaged children as part of the Vuong Hong Sen Foundation."
With a hint of nostalgia, she continues: "Life is inevitably complicated. And feelings tempt the best of us to errors." She refers to her late husband, Mr. Vuong Hong Bao, Sen's oldest son. They married at 27 and had three kids. Holding up a photo of her father-in-law, she retraces her story.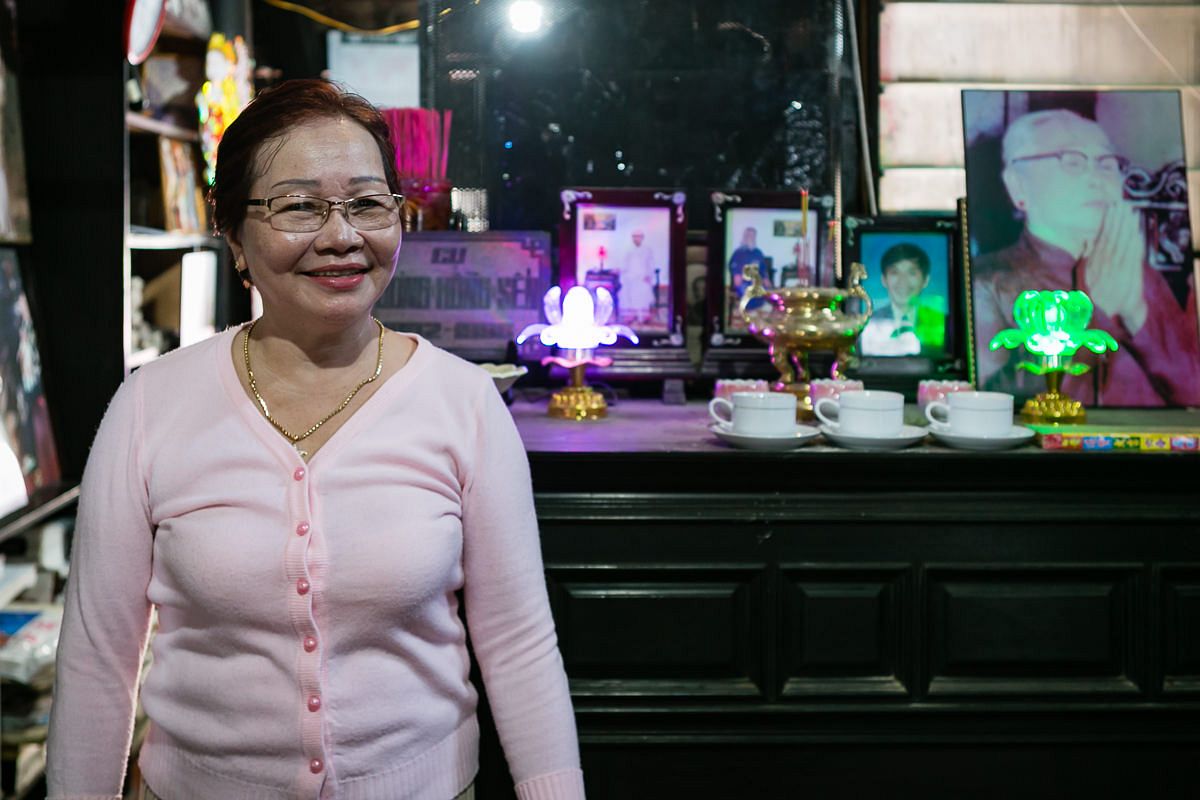 "[Mr.] Bao had another lover later on. She was impressed with the antiques Sen had in store and was a bad influence on [him]," she shares. "[Mr.] Bao and his lover received life sentences for being involved in debt and other cases. He passed away a few years into his time in prison."
Her story evokes the numerous complexities that families face when passing on household relics to future generations. Every member's walk of life presents new challenges. Her children are now adults, each with their own paths that led away from their childhood sanctuary.
"I can't get a hộ khẩu [residency registration] because my father-in-law gave this house to our city. So there are huge disadvantages if you choose to live here," Mrs. Bao explains. "Yet no one can ask me to leave because of my kids and marriage to [him]."
The room we sit in resembled a library, replete with family memorabilia, old French and chữ nôm (Southern script) texts and a few pictures dedicated to the woman's faith. It's clear that after 40 years here, this place is her special abode.
"Twenty years have gone by since they [Sen and Mr. Bao] passed away, and I have nothing except for my children, grandkids, the house and this restaurant," she shares while showing me an album of her father-in-law's artifacts, each as impressive as the next. His collections — including relics like Vietnamese potteries, a china plate dated to 1793, and a photo of Sen and Patricia Nixon, US President Richard Nixon's wife — serve as a testament to his prowess as an antique collector.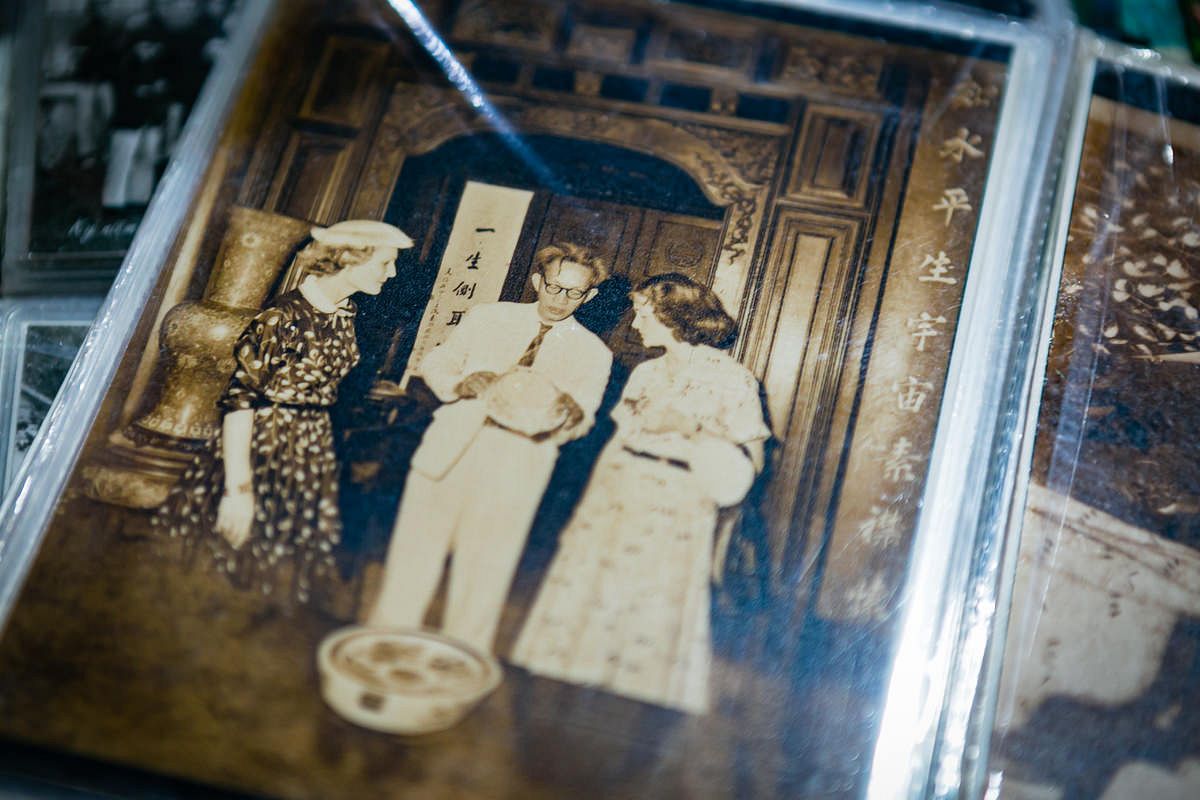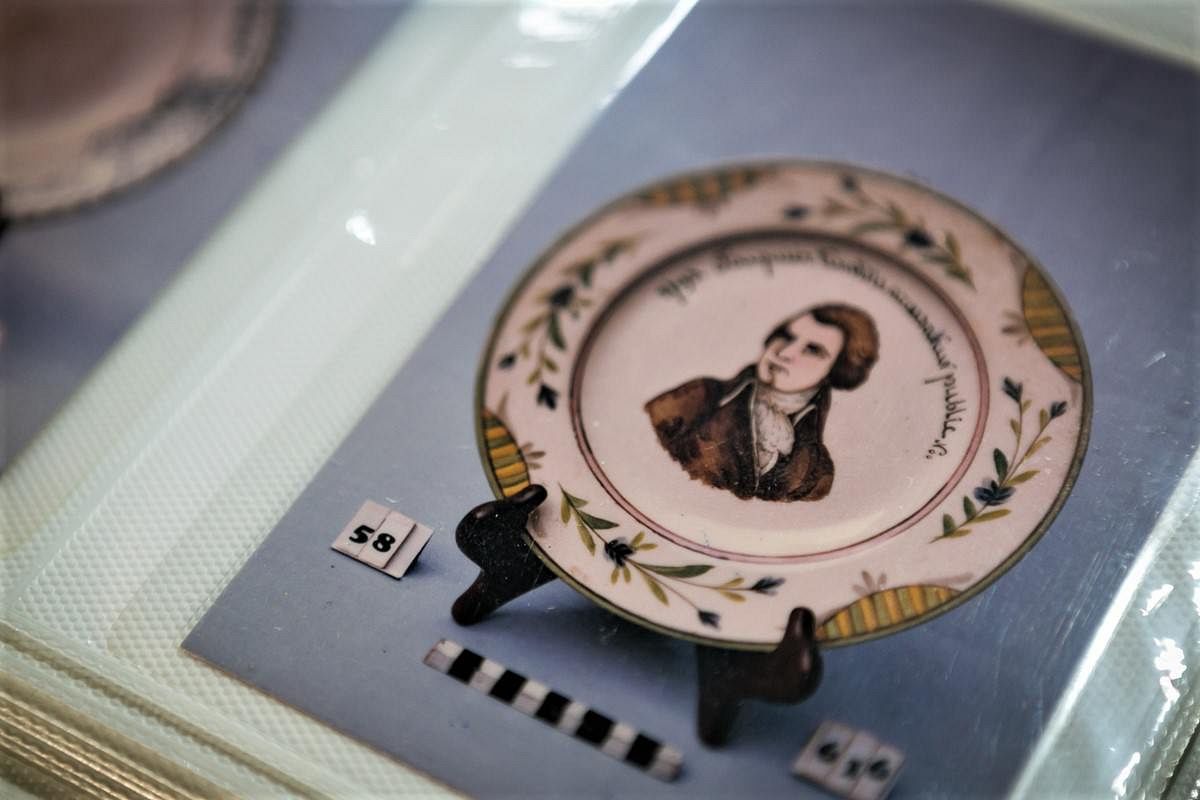 "Over the past 21 years I have strived to keep everything that my father-in-law wished to treasure because my kids, being inexperienced, would have been lost following his death," Mrs. Bao said with a smile. For her, the ổc restaurant outside represents her contribution, as she was already an excellent cook when she entered the Vuong lineage.
After I bid her goodbye and pay for the delicious sụn gà, a typical Saigon hustle and bustle greets me outside the building. Only the future will tell what lies in store for this slice of Binh Thanh's heritage. A stone's throw away from the more renowned Lang Ong Ba Chieu, the structure dozes off gently, like many Saigoneers on a warm day.
When evening falls and the ốc is served, the site might not be a museum. Cold pints of beers clash together as young crowds cheer after a day of hard work. Outside, cool breezes lift savory barbecue scents to lure visitors, while inside, Sen's treasures continue their two-decade hibernation.
However, one thing is certain. This historic location frames the remarkable story of Vuong Hong Sen, and will hopefully continue to do so for years to come.