There's not much you'll need to do to persuade me to drive, walk, crawl, scuttle or skate along the Nhiêu Lộc-Thị Nghè Canal — I adore its shaded, tree-lined pavements that much.
Sandwiched between Hai Bà Trưng to the southwest and Võ Thị Sáu on the eastern edge, Tân Định Ward is almost always a chore to drive past during peak hours. As District 1's northernmost ward, the only geographical advantage it has going for itself is a meandering, luxuriously languid promenade along the best stretch of the Nhiêu Lộc-Thị Nghè Canal, lovingly known as bờ kè among Saigoneers. This picturesque canal side and a network of quaint alleys chock-full of whimsical cafes, indie stores, and minimal traffic more than make up for Tân Định's congested arteries every 5pm.
Knowing how much the area can be inundated by traffic, Saigoneer set our alarm clock to the early hours, put on our Sunday best, and headed to Tân Định when the morning chill was still lingering in the atmosphere.
Bike parking: Tân Định Church or District 1 Hospital at 338 Hai Bà Trưng
Recommended time: 8am to 11am
1. Tân Định Church
Address: 289 Hai Bà Trưng, Ward 8, D3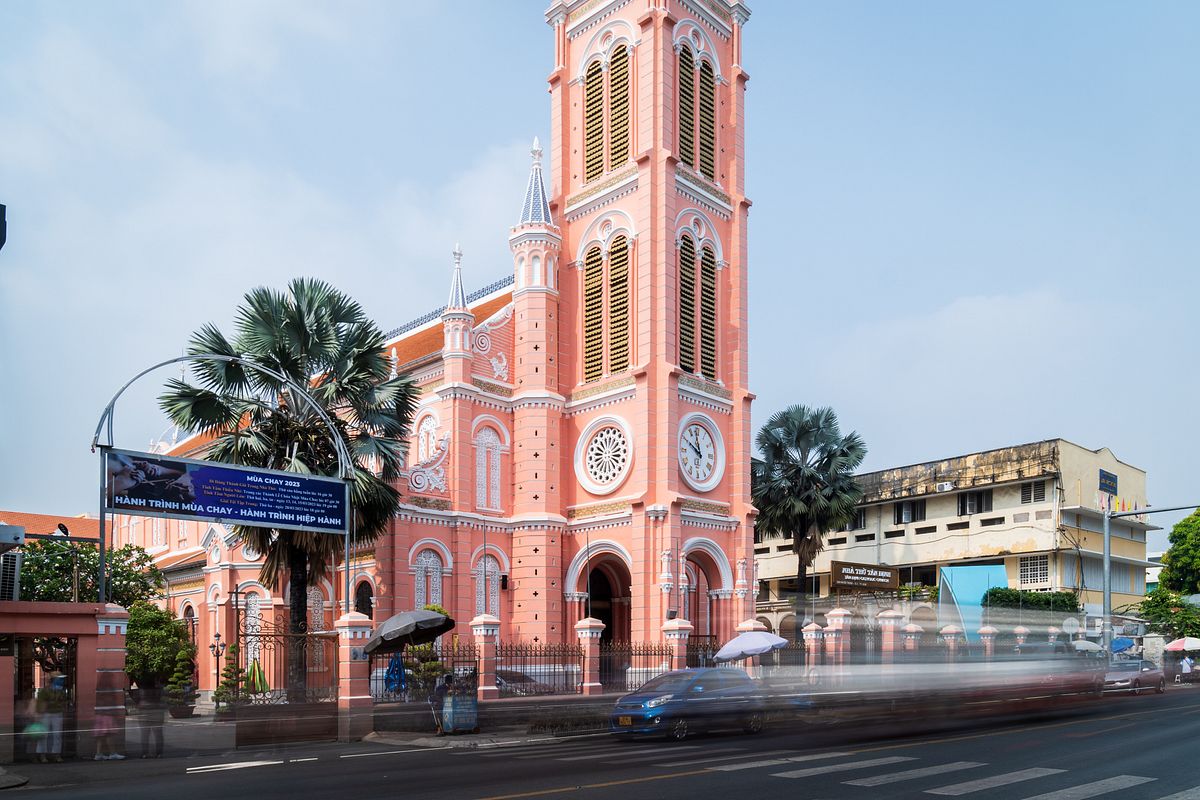 What else is there to say about Tân Định Church that thousands of tour sites, city guides and travel vloggers haven't uttered already? The first iteration of the church was constructed in 1876, making it one of Saigon's oldest, but it only became the city's most fashionable in 1957, when a round of refurbishment gave it the iconic pink exterior and strawberry milk interior. Alas the bright pink insides were replaced in recent years by a muted but more elegant cream, but the facade remains. Oftentimes in Saigon and Vietnam as a whole, contemporary makeovers tend to do more harm than good to historic buildings, but one can't deny that the outside pinkification was a stroke of tasteful ingenuity. It's not just any pink, like the juvenile bubblegum or aggressively intense magenta, but a warm salmon pink that brings out your skin and soothes your eyesight.
Read our feature on the history behind the church here.
Feature:
A charming backdrop for any reel or selfie
Richly decorated Italian marble high altar and side altars.
Cost: VND5,000 per motorbike
Tips:
Visit hours are 8am to 11am, and from 2pm to 4.30pm every day except Sunday.

In holiday seasons, the church is decorated with lines of pennant flags and string lights that are both festive and whimsical.
2. Tân Định Market
Address: 336 Hai Bà Trưng, Tân Định Ward, D1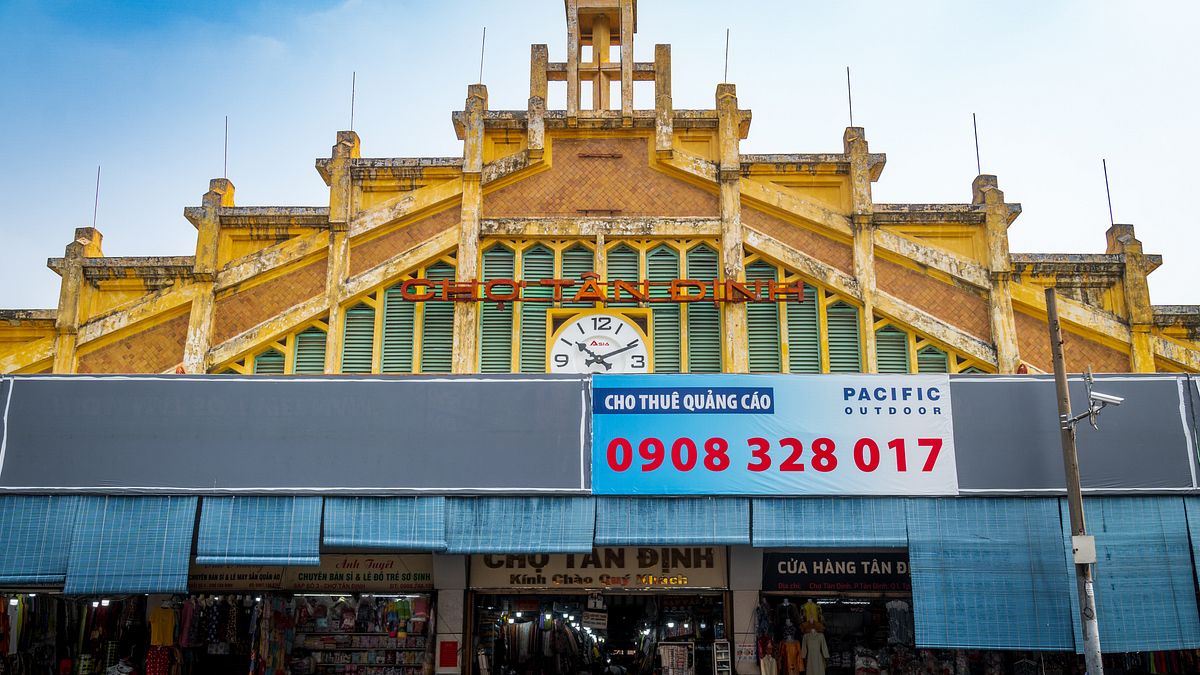 Once upon a time, there was the Phú Hòa Market, a wet market that served as the central trading hub for members of the nearby Phú Hòa Village. After the Tân Định church was built, it became a more prominent landmark to Saigoneers at the time, so the market naturally took on the name of the neighborhood it was built in. Today, the market building is known for its range of textiles and apparels, while the roads surrounding it host fresh produce, street snacks and everything in between.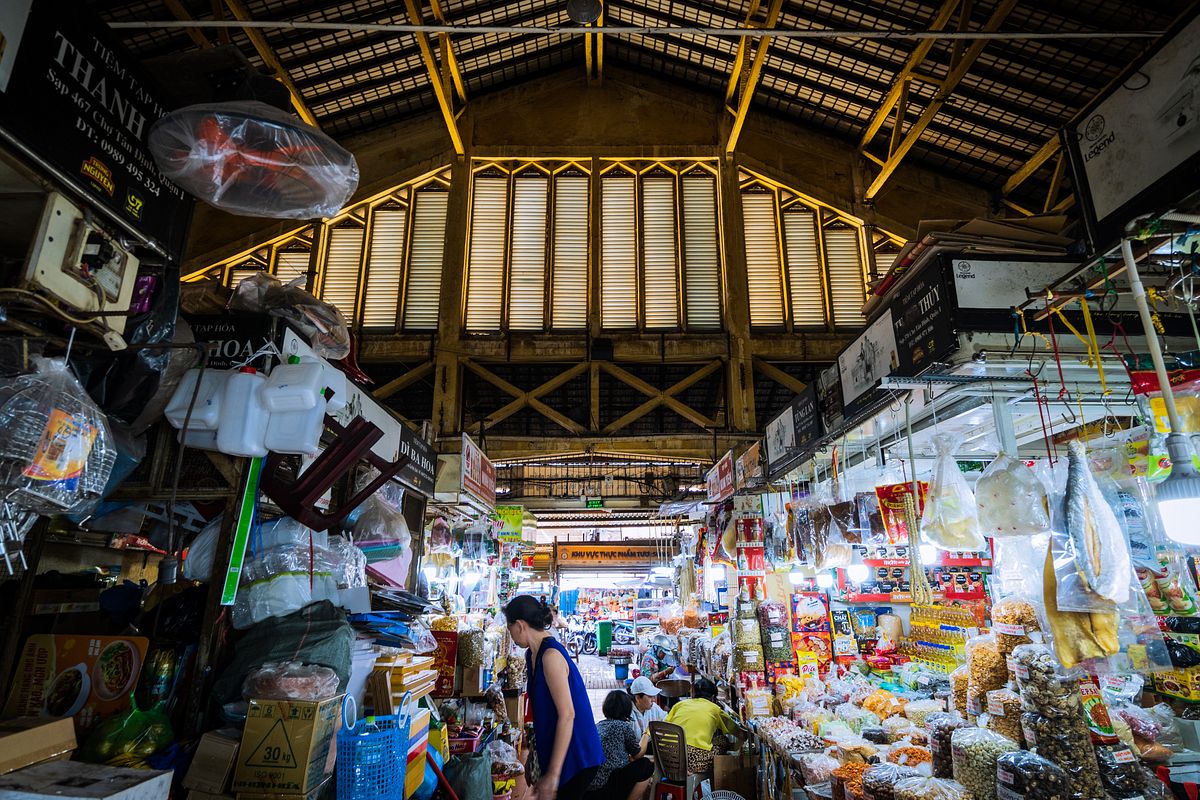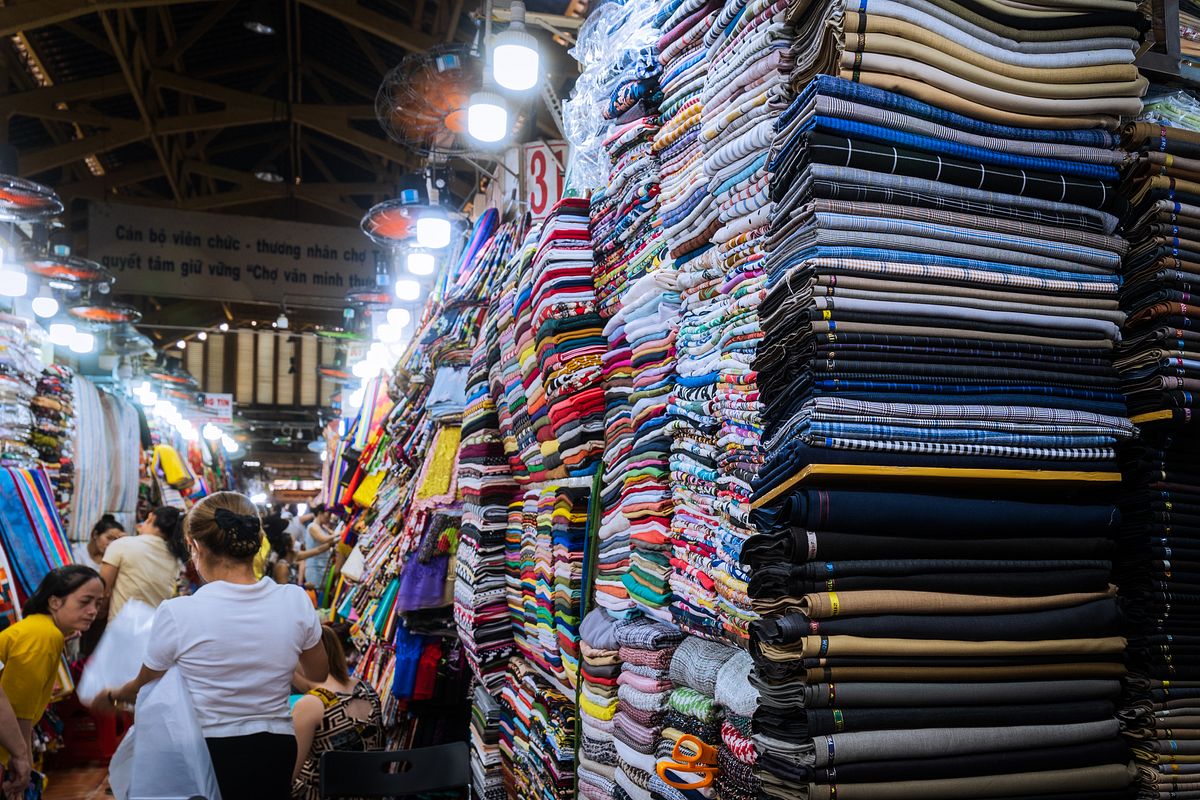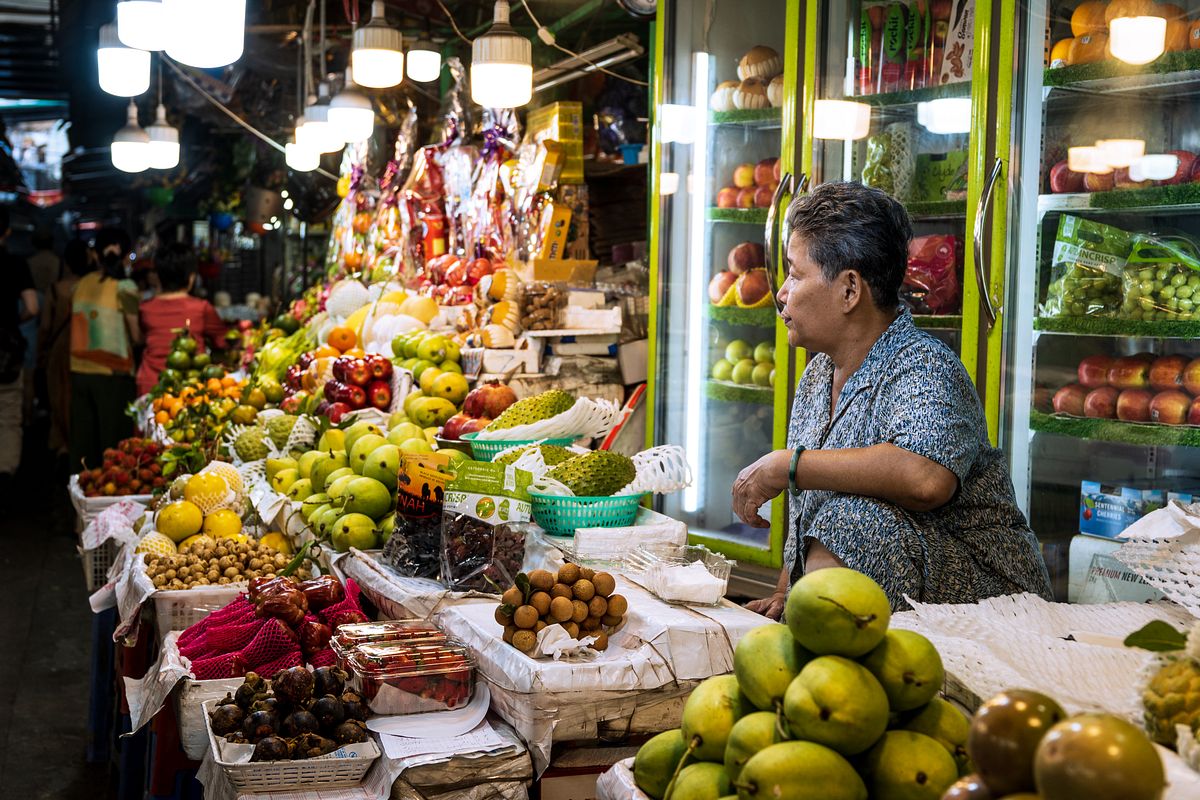 Features:
Mì Chú Cẩu, a three-generation noodle cart that officially opened in 1968
A unique facade design that dates back to the late 1920s when it first appeared
Cost: Free
Tips: Explore the surrounding streets for their lively morning market ambiance.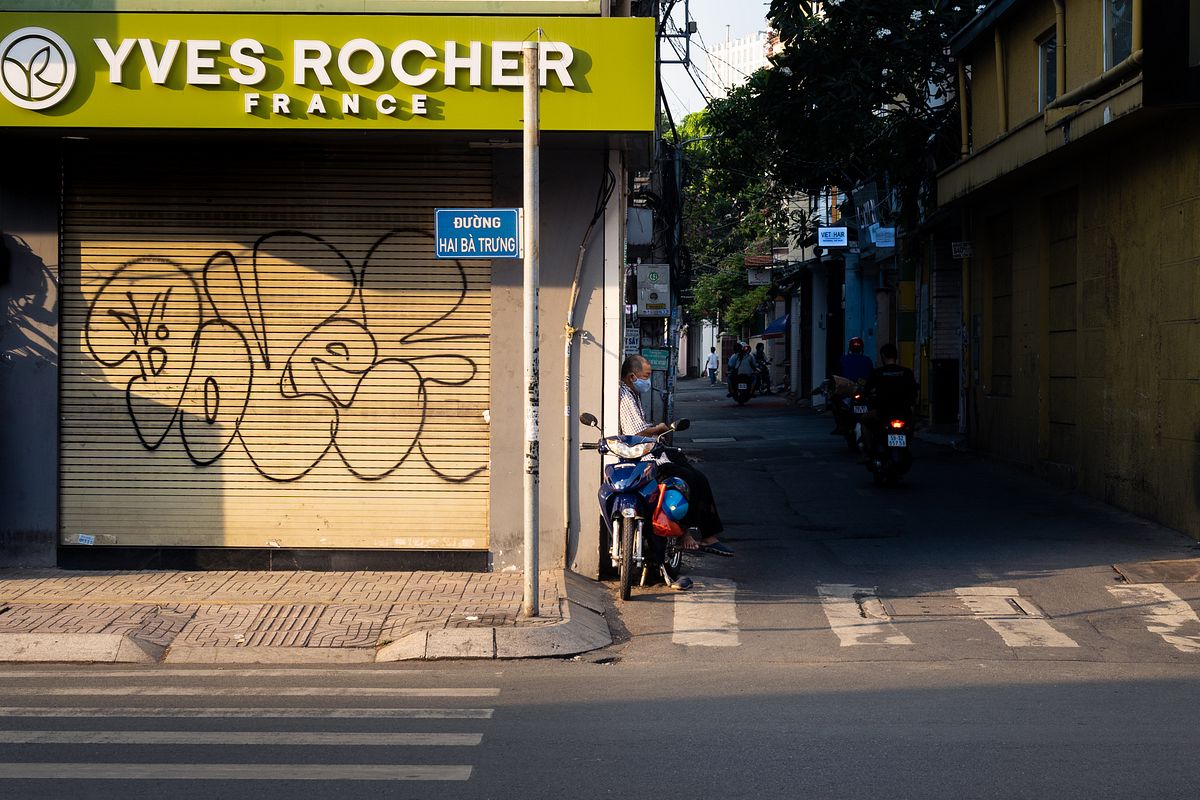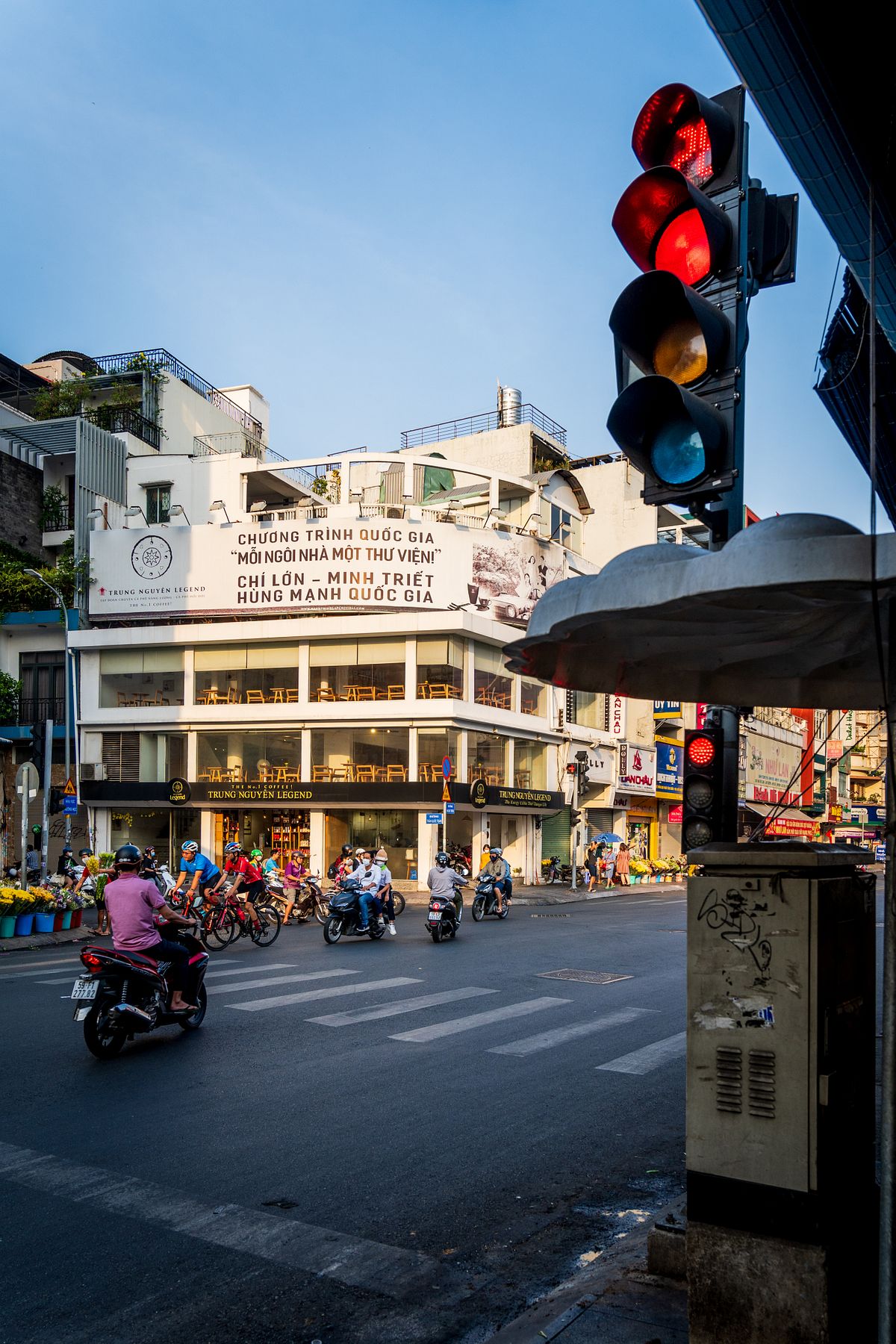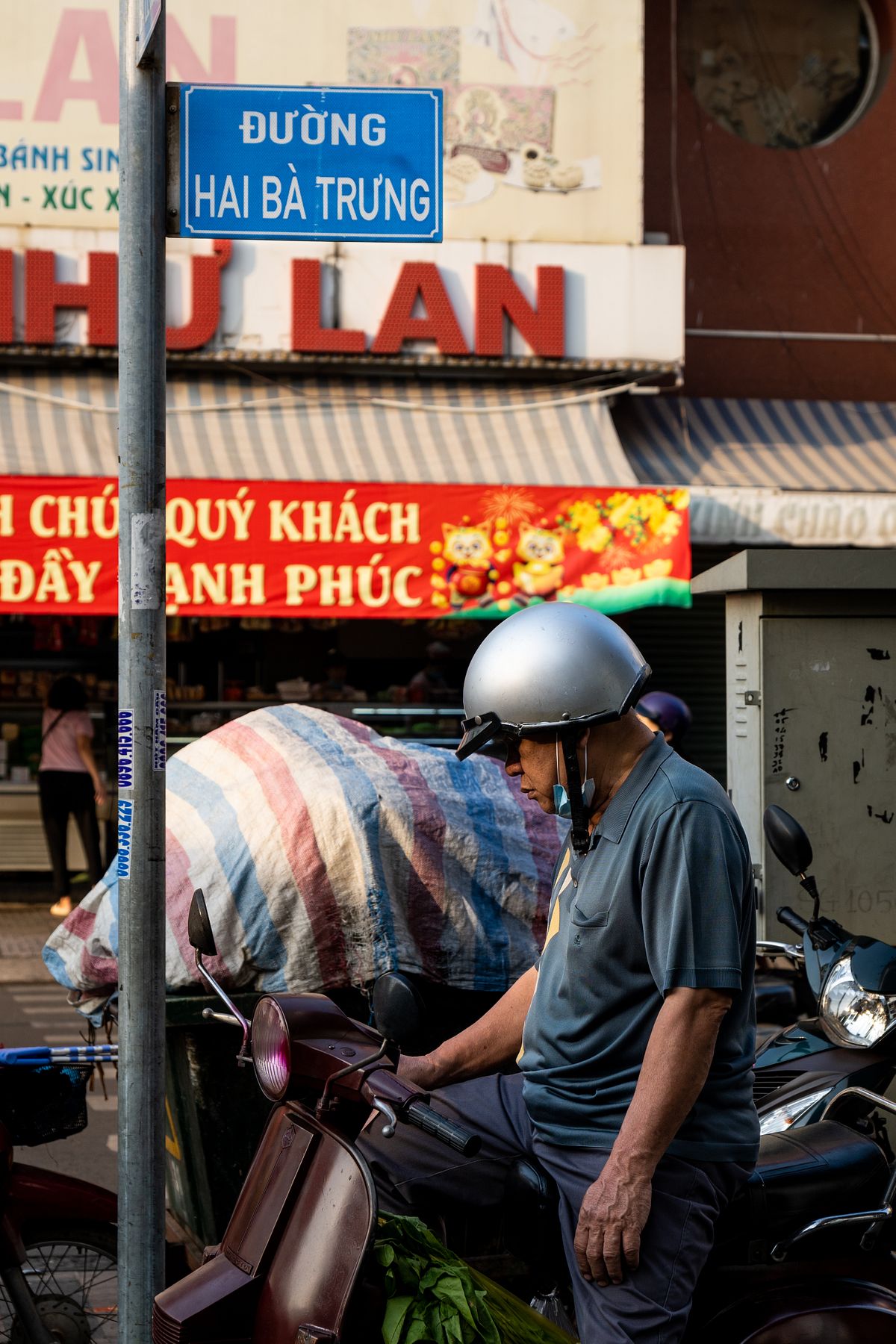 3. Times Record (Hãng Đĩa Thời Đại)
Address: 6 Nguyễn Văn Nguyễn, Tân Định Ward, D1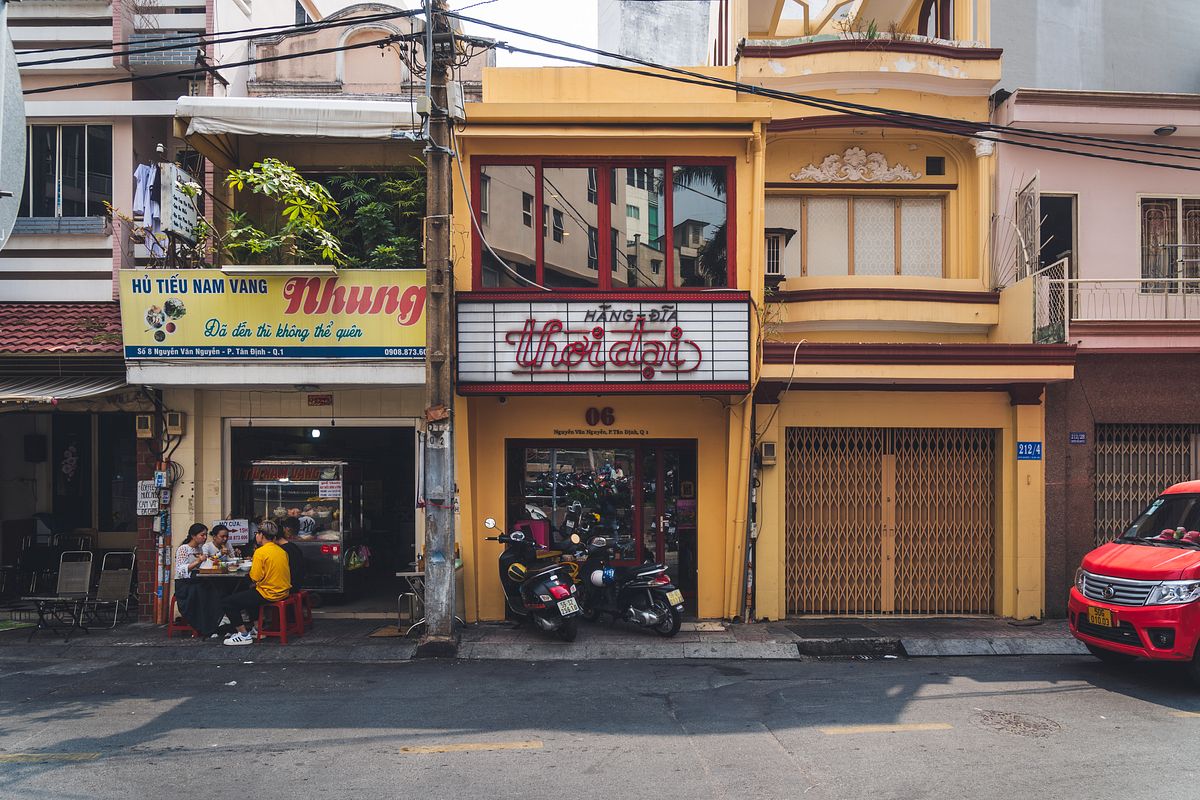 The vinyl movement is pulsing with more energy than ever across the world, and Saigon is no exception. Hãng Đĩa Thời Đại is one of a few new record stores recently opened in the city with an expressed interest in promoting and now even producing vinyls. Millennial Saigoneers today will remember fondly the casual, somewhat shabby ambiance of past decades' VHS and CD stores — the world of baskets of plastic-wrapped discs and floor-to-ceiling tape columns. Hãng Đĩa Thời Đại, however, presents an elegant cozy interior awash in wood tones, embellished with rows of sleek vinyl covers on display, and even a piano. Whether you're an audiophile or not, just the calming feeling of being in a record store will surely improve upon your day.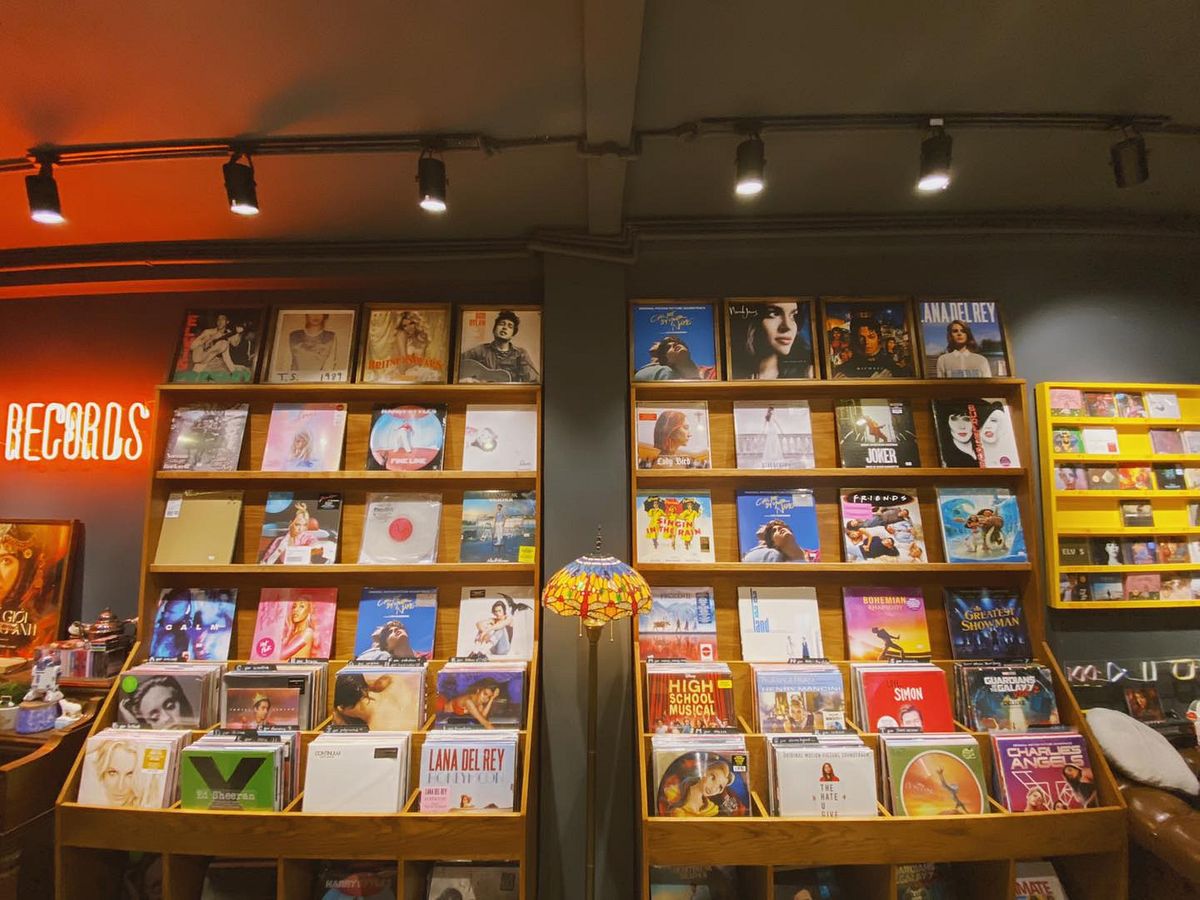 Features:
Vinyl versions of many new Vietnamese releases
Adorable furry friends
Celebrity sightings (and signing events)
Cost: VND450,000–2,000,000 per vinyl record
Tips: Hãng Đĩa Thời Đại also carries CDs and cassette tapes for those in need of cheaper options.
4. Cà Phê Đỗ Phủ
Address: 113A Đặng Dung, Tân Định Ward, D1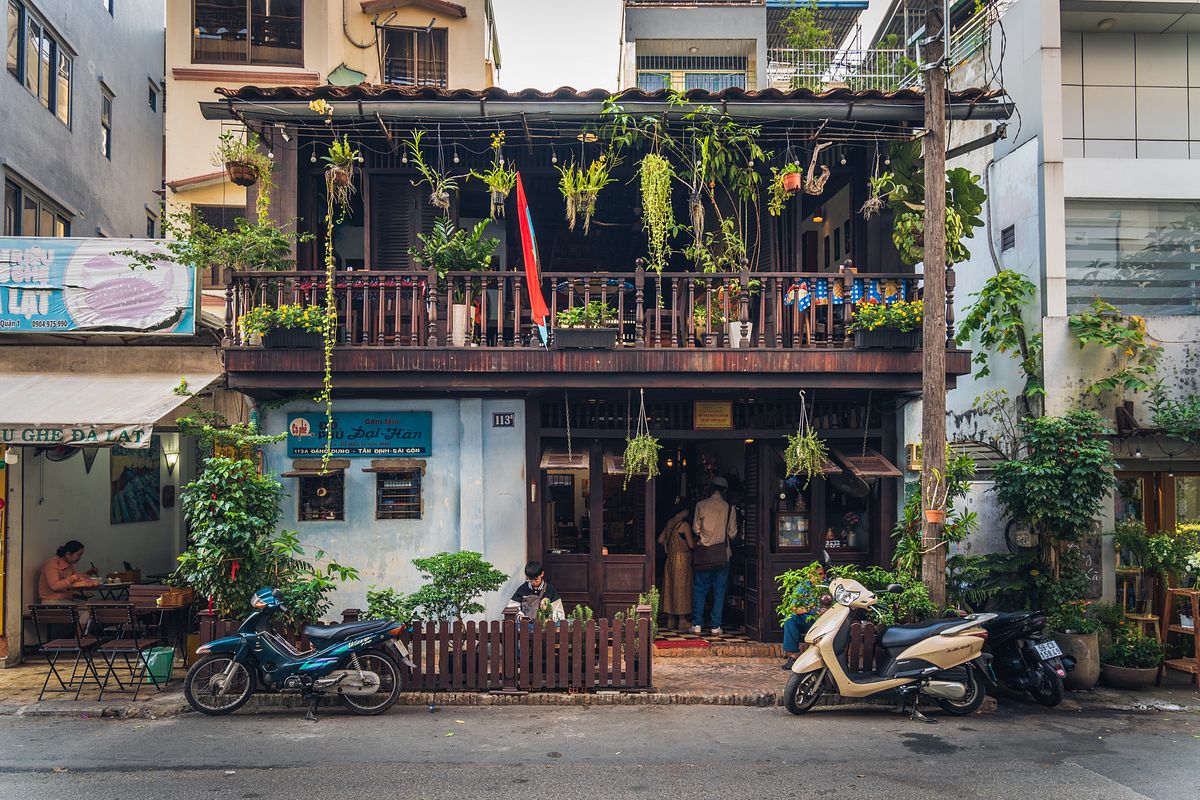 Vintage cafes were the biggest trend in Saigon throughout the 2010s, a nod to the austere days of our past. Cà Phê Đỗ Phủ, with its rustic wooden beams and a smorgasbord of old-timey knick-knacks, looks just like any typical example from the genre at a glance, but its charms come from the rich history episodes that took place right within these rickety walls. The house was once a hidden ammunition storage space for Biệt động Sài Gòn during the era of the American War. After walking around the Tân Định Market, we were quite peckish so this history, albeit quite interesting, didn't fascinate us as much as the prospect of cơm tấm for breakfast.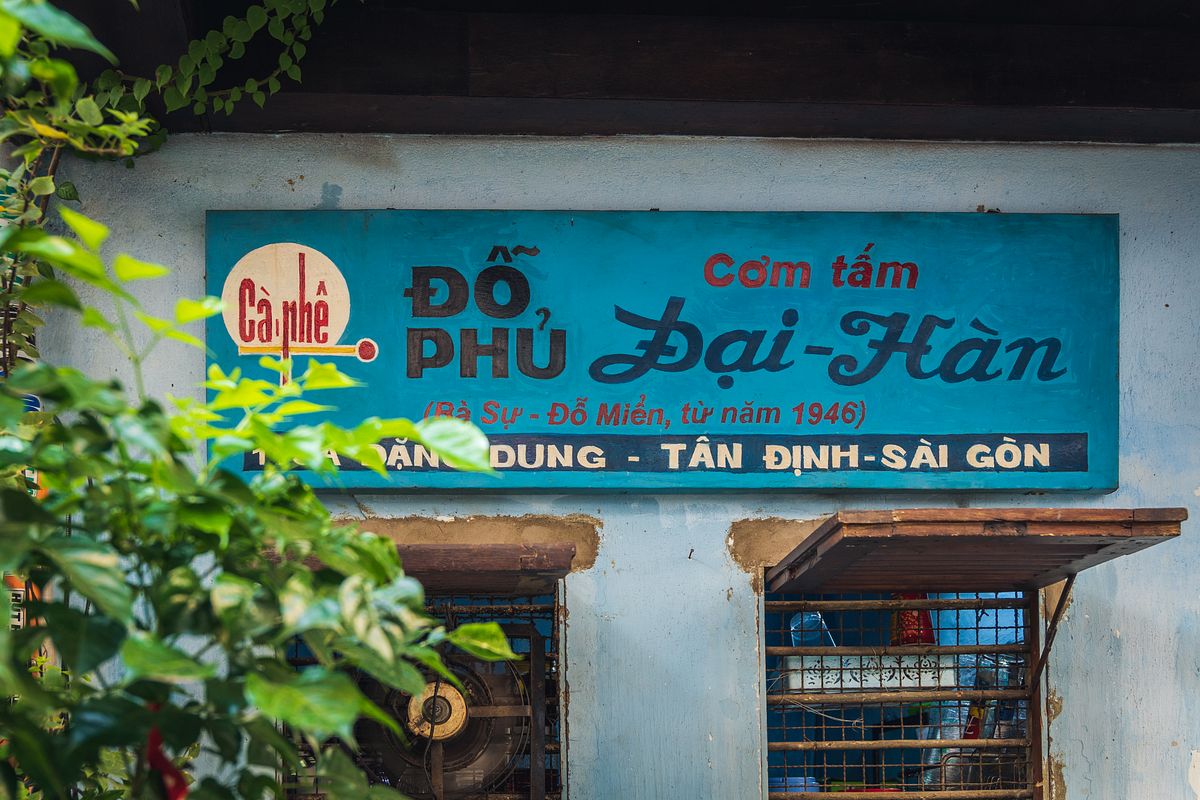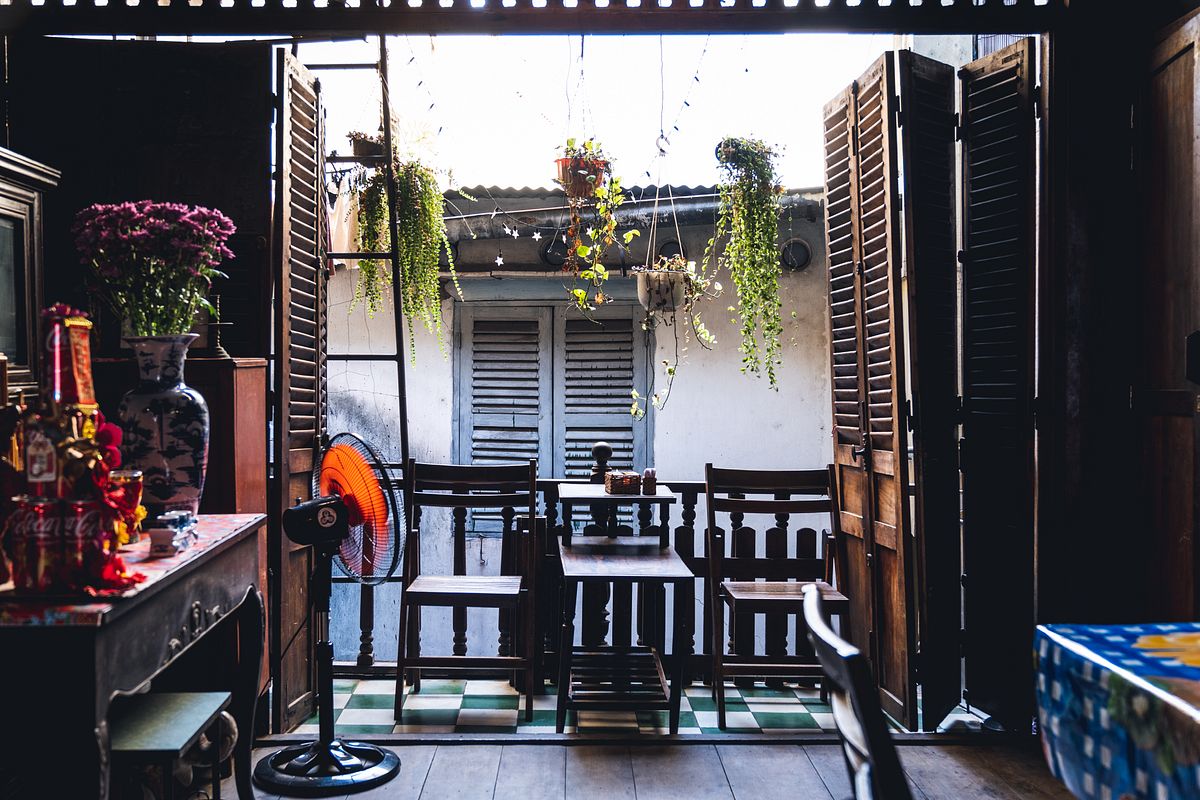 Read our Hẻm Gems feature dedicated to this cafe for more details.
Features:
Cơm tấm sườn bì trứng
A shaded balcony with a view down the street
Cost: VND90,000 per person (cơm tấm plus one beverage)
Tips: The ladder to the second floor is a death trap, being both narrow and steep, so pay extra attention to where you step.
5. Nhiêu Lộc-Thị Nghè Promenade (Bờ Kè)
Address: Hoàng Sa Street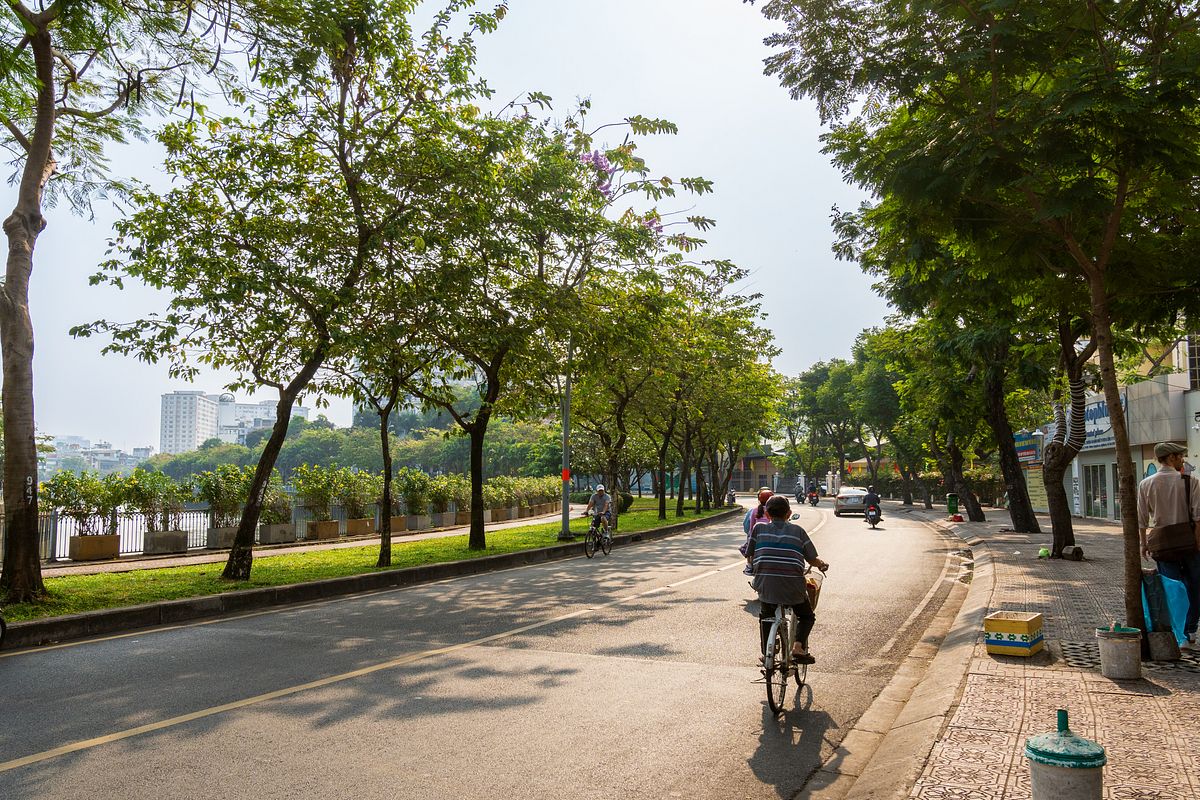 Even though we harbor deeply contradicting, friendship-ruining opinions in the Saigoneer editorial team when it comes to food and drinks, we are all united in our affection for bờ kè. Ancient civilizations often settled near bodies of water for ease of conducting trade, harvesting marine food sources, and irrigation, so this affinity for water naturally extends to Saigon's tree-lined canal. None of those functions of past water bodies, however, has much bearing on the lives of Saigoneers today, so we're free to appreciate this bucolic waterway for what it is: just a change of scenery and provider of shades, paths for walking, and much-needed public civic space in a city being swallowed gradually by concrete.
These paths we walked on were also famously trodden by Canadian Prime Minister Justin Trudeau during his 2017 Saigon visit, when he organized an evening run with his bodyguards from Thị Nghè Bridge along the canal to the Lê Văn Sỹ Bridge. Sure, Hanoi has bún chả fit for a president, but does it have a canal safe and picturesque enough for a prime minister to jog along at 7pm on a weekday?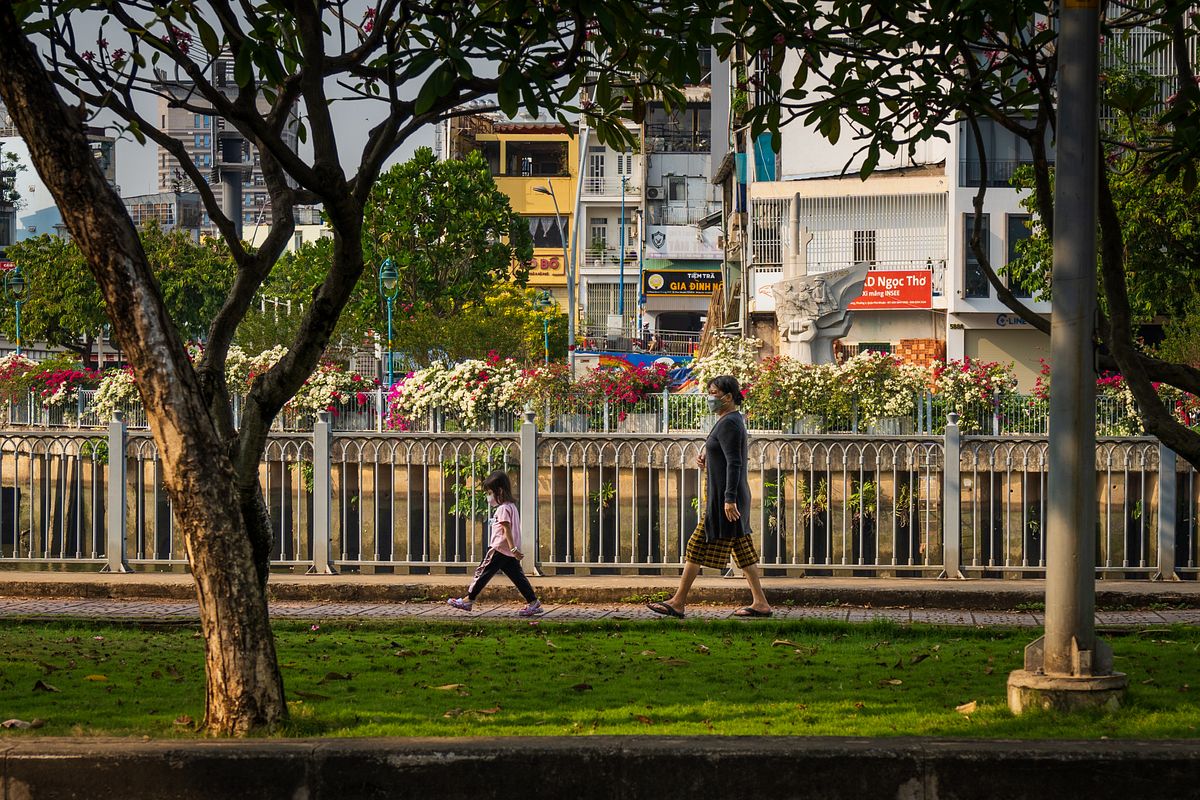 Features:
A spectrum of beautiful puppies out and about with their owner
Decent spots for recreational fishing
Comfortable benches for PG-13 canoodling with your boo
Cost: Free
Tips: Beware of dog poop.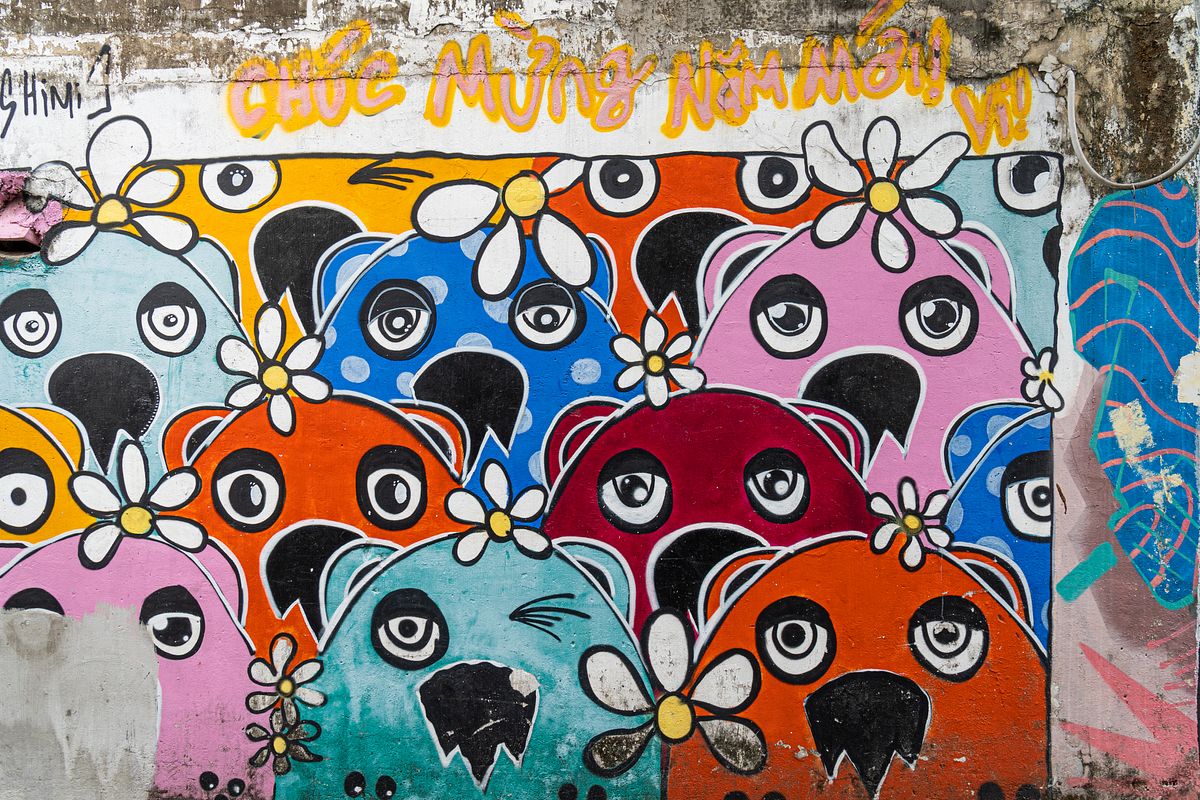 6. Bánh Canh Cua 87
Address: 87 Trần Khắc Chân, Tân Định Ward, D1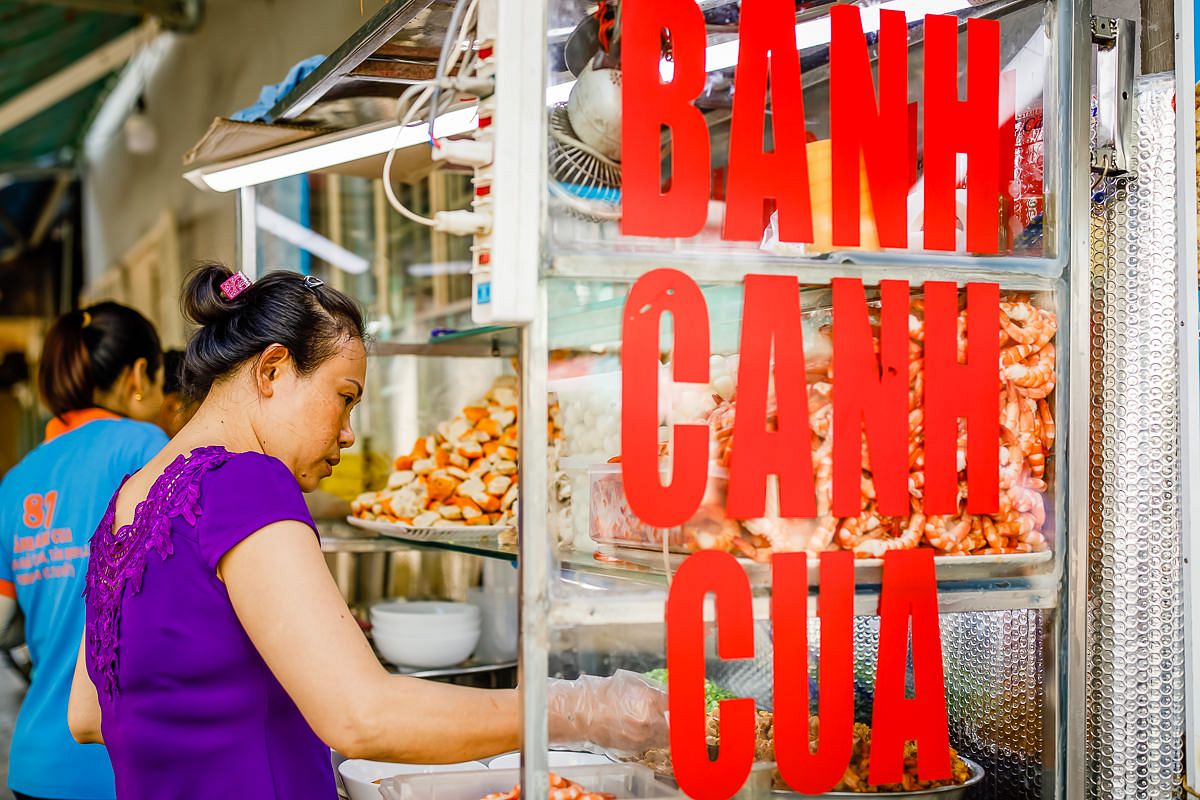 Just a short walk from the canal, Bánh Canh Cua 87 is the final stop on our Stroll, putting a seafood-laden ending to a well-spent morning. Bánh canh cua is not hard to find in Saigon, so one can really taste, slurp, and chew their way across the city to try out different versions in search of their favorite. This bowl of around VND50,000 happens to be my go-to in District 1, a celebration of fresh crab flakes, quail eggs, and one of the most flavorsome broths in Saigon.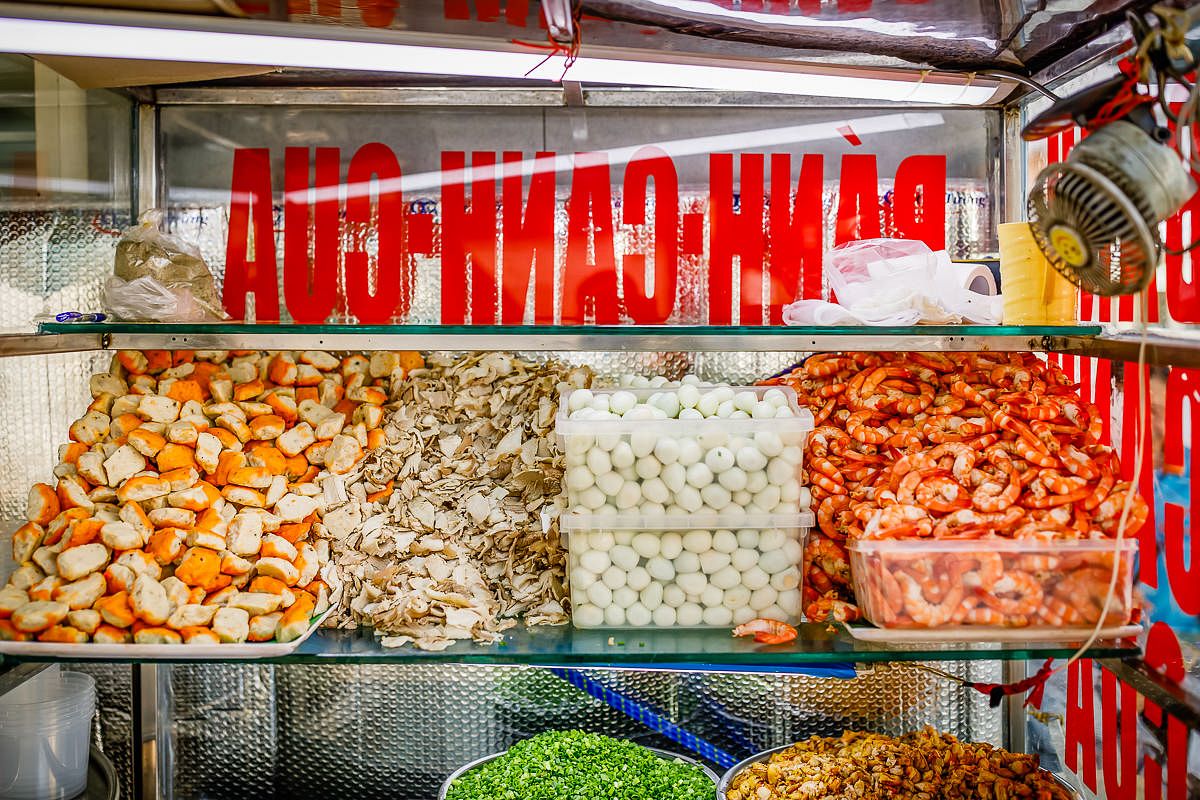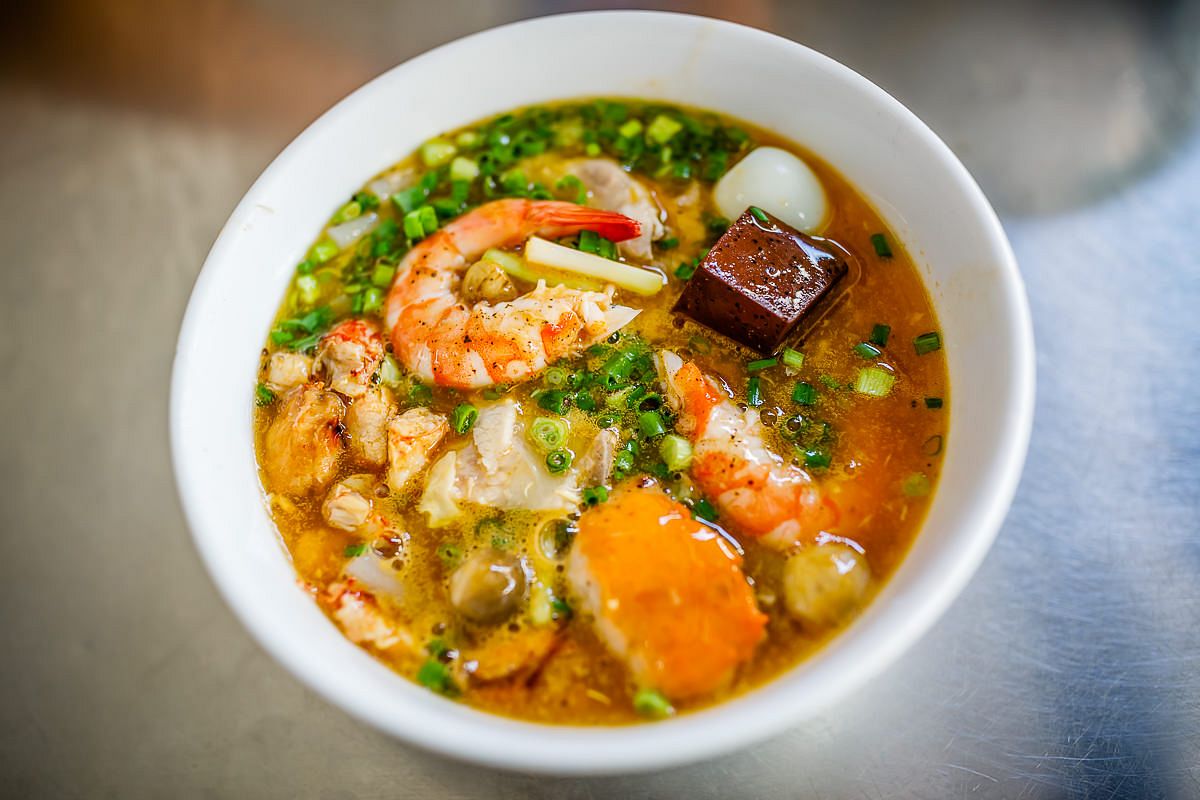 Read our Hẻm Gems feature on Bánh Canh Cua 87 here.
Features:
Well-soaked bánh canh and intensely seafood stock
Refreshing nước sâm
Costs: Approximately VND50,000 per bowl depending on the toppings
Tips: The opening hour is 11am but they sometimes start the lunch service late.