The first moment I spotted the crisp blue door on Truong Dinh Street in District 3, I was drawn to it. I wanted to go in. And so I did, not knowing that I was opening the door into the world of sustainable Vietnamese coffee.
Inside I met Anh Viet Bui, the proud owner of Talk Barista Saigon. Not only is his specialty coffee lab the perfect place to take a much-needed coffee break, it is also the starting point for an organic coffee education. From barista training to farm trips and coffee tastings, Viet passionately shares his story as to why he is spreading Vietnamese coffee knowledge. He is a people-focused coffee entrepreneur who faced adversity when setting up shop in buzzing Saigon a year ago.
"Vietnam continues to see a rise in health issues such as cancer and obesity. The agricultural industry plays a huge role in this, as many crop producers spray pesticides to increase yield. This also includes coffee farmers and producers who don't follow the regulations regarding health and safety standards," Viet told Saigoneer.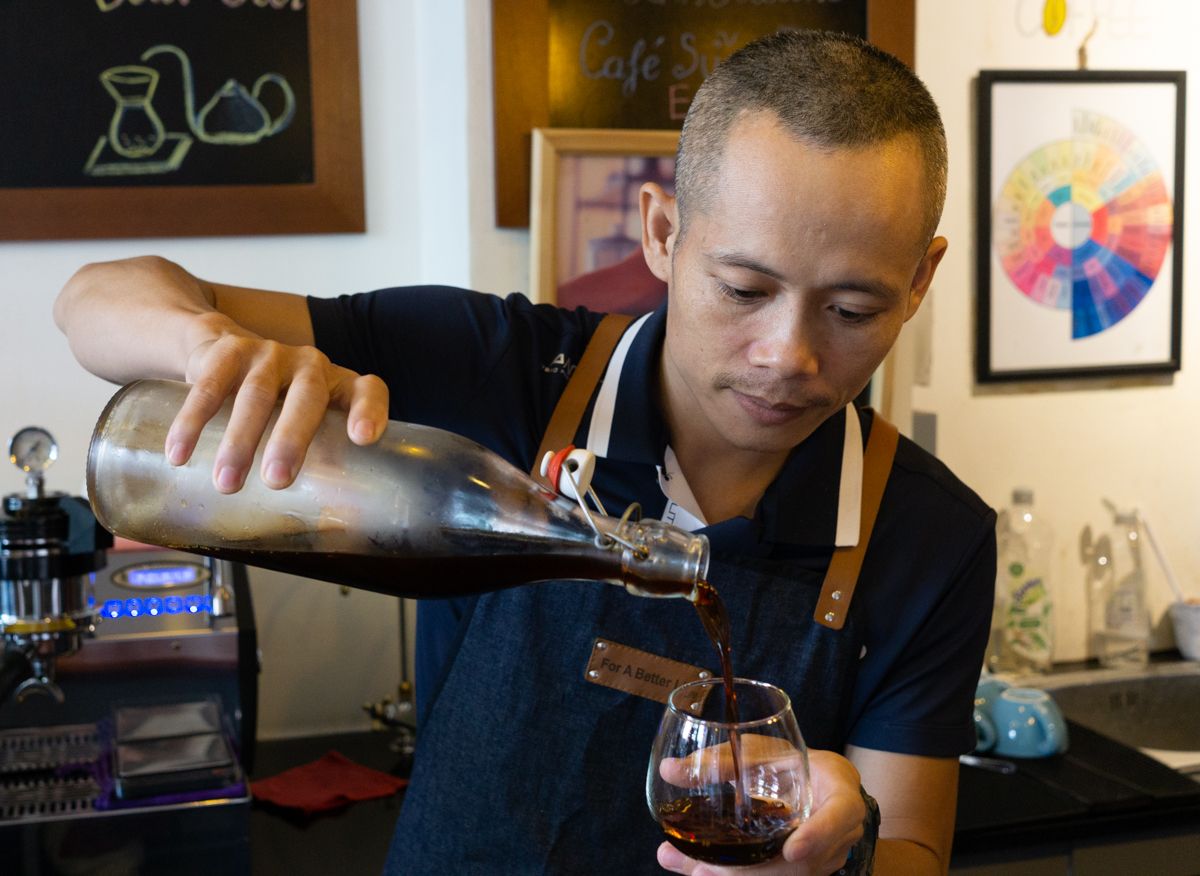 He explained that the coffee business in Vietnam these days is too focused on producing at low market prices rather than focusing on healthy and sustainable products. A good example of this trend is the 2018 raid of a Vietnamese coffee manufacturer in Dak Nong Province, in which this family-run business used chemical material from batteries to dye cheap coffee beans.
This bizarre news illustrates why Viet wanted to create a place for education and the consumption of sustainable coffee. "I want people to be and feel healthy," he said. "I need to share my knowledge about the problem and the solution for a better coffee world."
Though many people living in Vietnam drink coffee on a daily basis, they don't always understand the associated health risks. Low-quality beans, pesticides and other questionable ingredients are found in many cups of coffee sold on the street. "For many Vietnamese, coffee is just black powder. I saw a huge misunderstanding about our beautiful coffee scene, and the negative health issues it creates," Viet explained. "I want to tackle this. That's why I started Talk Barista Saigon."
He went on: "We are spreading awareness about a more sustainable coffee process that is better for people and the world. Vietnam is the second-largest exporter of coffee in the world after Brazil. With this impact our coffee has on the world, I believe we also have a responsibility to promote quality coffee."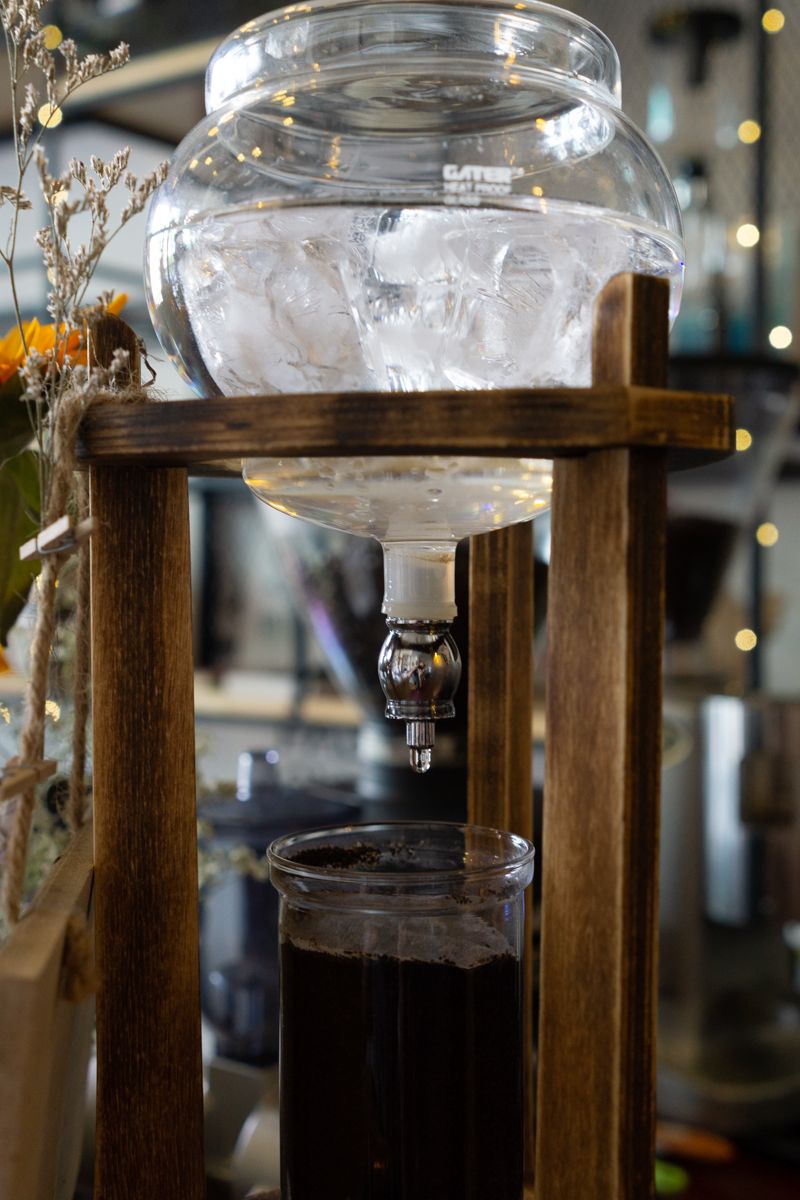 After opening his cafe in 2017, Viet decided start a training class in order to improve what he saw as a lack of knowledge. "I want to maintain good-quality coffee for Vietnam. We are the second largest producer of beautiful coffee, that is something we should continue to develop and promote," he shared.
Viet has trained his barista staff, while he received his own coffee training through the Specialty Coffee Association of America (SCA) at the Better Barista Academy in Singapore. His team serves sustainable coffee beans from one of the best coffee farms in the world: Son Pacamara, located in Da Lat.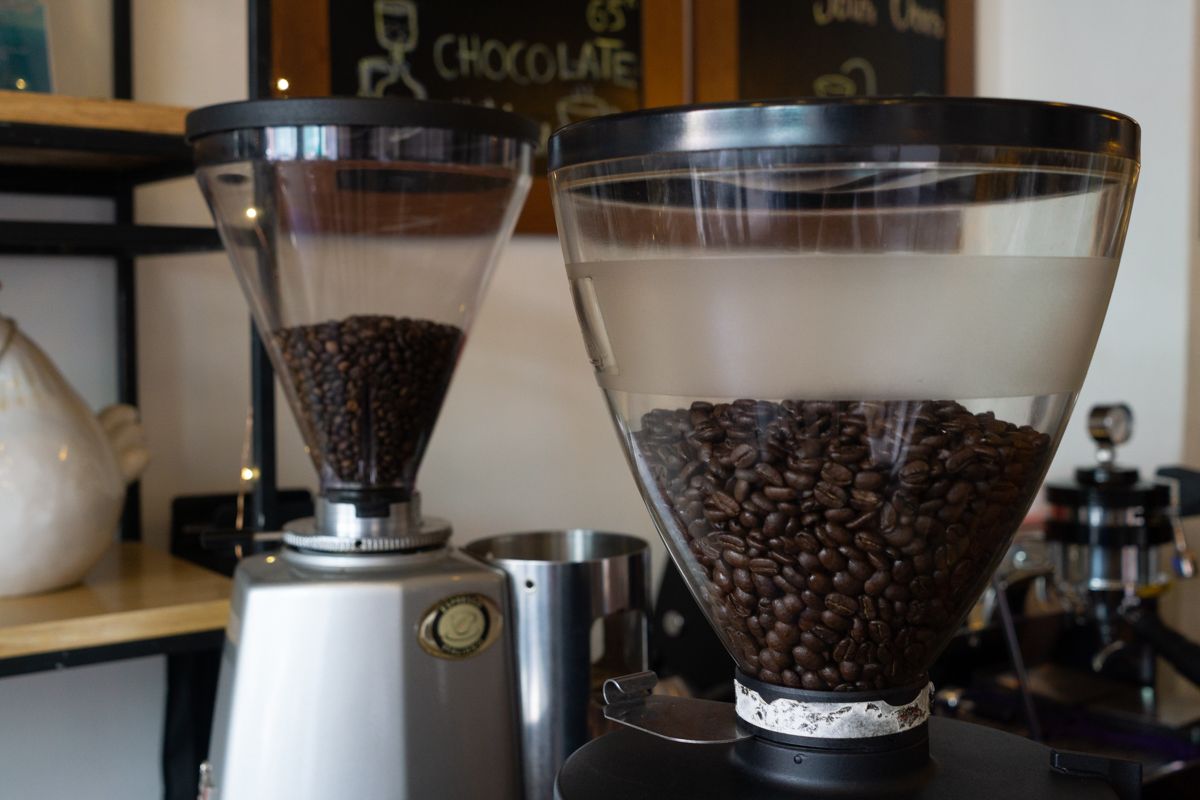 While Viet's love for coffee is evident, starting his own cafe proved a challenge.
"My family didn't fully support the idea of me starting a coffee lab. Many people told me that my sustainable vision on coffee is not fit for fast-moving Saigon. They actually told me: 'How can you survive in the city? You should set up a grab-and-go coffee place that is quick and easy'," he shared. "That is exactly what I didn't want to do. Saigon in all its hyper growth and fast paced lifestyle needs serenity. A place where people can relax, wind down and appreciate coffee in its true form."
Viet added: "Today, I'm actually very proud of this place, because I educate and train the next generation of baristas. Locals and tourists find their way to the blue door more and more. I also take them to Son Pacamara, which is one of the best sustainable coffee sites in the world. Here, the coffee journey and education starts. Every day, one cup at a time, I do my best to bring more awareness for the people here."
---

Related Articles:
---