Nothing gets Saigon foodies up in arms faster than the ratio of 10 phở restaurants to zero bánh mì place, but this disproportionate phở favoritism is just one of many ways the Michelin Guide has fumbled in its recently published guide to Vietnam.
There is no doubt that Vietnamese love awards. As a nation historically behind the world in many disciplines, from science to arts, due to wartime reasons beyond our control, Vietnam cheerily celebrates when any one of us gets recognized by the international community. When it was announced last year that the prestigious food publication Michelin Guide would unveil its first-ever Vietnam edition, local foodies were buzzing with excitement. Finally, a competitive field that we do well and can confidently surpass many developed nations — cooking and eating good food. After nearly half a year, Michelin dropped its official Vietnam guide during a ceremony in Hanoi last week. A total of 103 establishments in Saigon and Hanoi made the cut, including four single-star restaurants, one in Saigon and three in Hanoi.
A global opportunity for Vietnam's hospitality and tourism industry
The Michelin guide was started by its titular tire-producing parent company as a free add-on to give motorists tips on how to change tires, where to rest during their trips, and which places on the road serve decent refreshments. In the 1920s, the guide started giving stars to fine-dining restaurants and its reputation started growing gradually over the 20th century into the well-known culinary institution of today.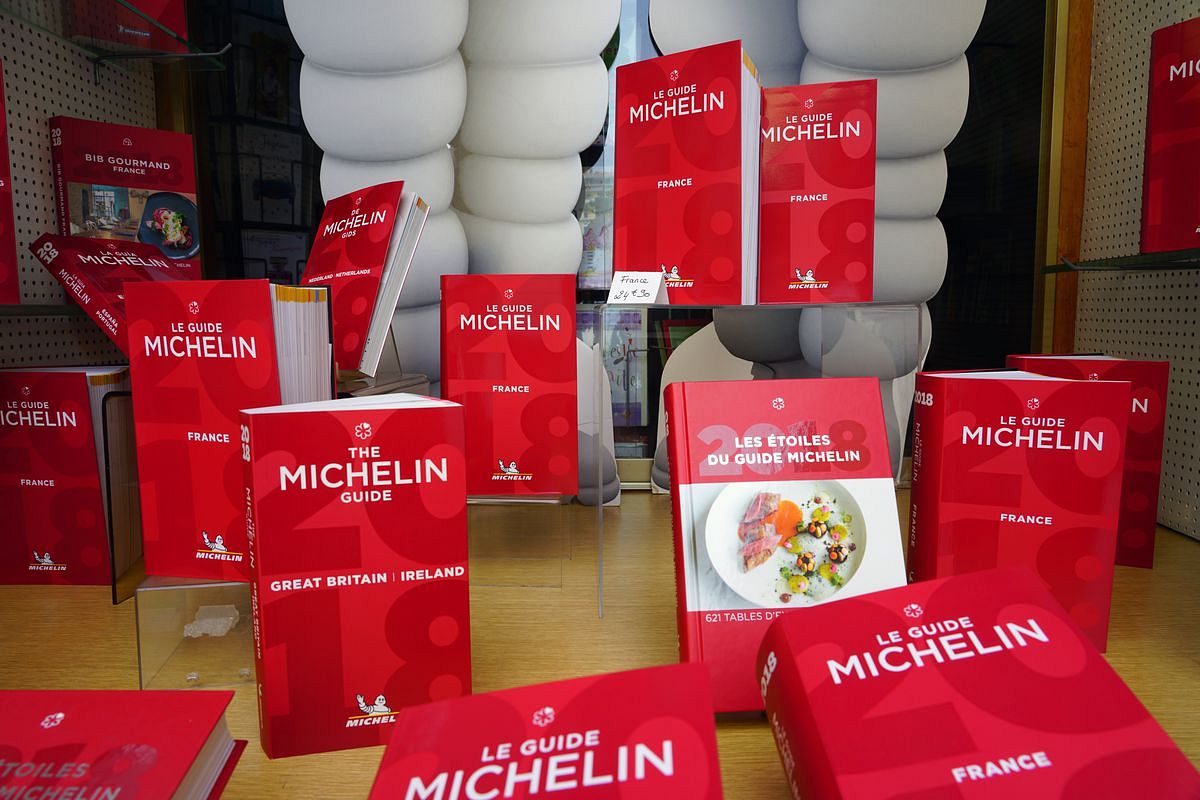 Considering its beginning in haute cuisine, I think the majority of Michelin selections on the higher end of the scale are shared by many local food enthusiasts with few exceptions. Still, certain corners of the Vietnamese cybersphere have picked apart the list over issues like consistency, industry seniority, and authenticity, wondering whether some names are deserving of the accolade.
I have to admit to being an outsider in this conversation, for I possess little interest in fine dining and have been to very few of the upscale restaurants in Saigon that were picked. Having experienced a food landscape that was nearly obliterated by the global pandemic and is just starting to rebuild again, however, I have much sympathy for those trying to survive in the F&B scene, no matter which demographic of diners they're serving. Whether one deserves their place more than the other, everybody needs a little help in this economic climate, which might hopefully come from their newfound Michelin cred.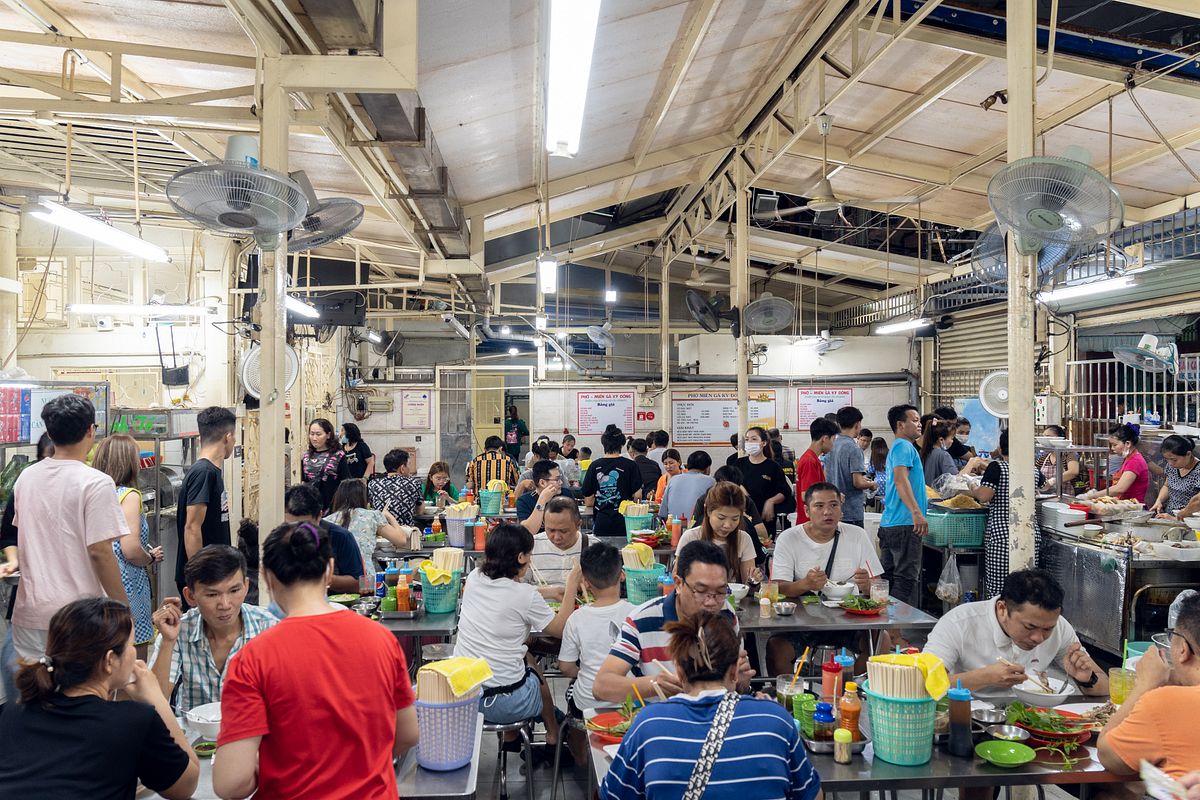 The guide's arrival in Vietnam is a good sign that the hard work of Vietnamese chefs and restaurateurs are being acknowledged on the world stage, many of whom are crafting creative and refreshing food using traditional techniques and local produce. Like it or not, Michelin still has deep-rooted influence in the tourism industry, and by putting Vietnam on the map, it's keeping us in the global conversation and the radar of foreign tourists. The roster of craftily named restaurants in the Michelin Guide sends a signal to diners of the world that Vietnam today is not just rustic noodles on plastic stools, we can sous vide, chiffonade, hibachi, foam, and spherify just as well as as any fashionable food destination out there.
Phở-voritism
As I perused the complete list of Michelin-approved restaurants in Vietnam, which came out a few nights ago to widespread frustration and ridicule by Vietnamese everywhere, a realization dawned on me: I miss my dad. My late father loved phở more than anyone I know, so much so that he could eat phở for breakfast, lunch, dinner, and supper — all on the same day — without any hesitation. A son of Nam Định Province, the alleged birthing ground of Vietnamese phở, he would have loved the abundance of phở picks in the guide. Of the 55 entries based in Saigon, 10 of them serve phở. Phở Hòa Pasteur and Phở Lệ, both newly crowned Bib Gourmands, were some of his favorites in town, alongside Phở Anh, Phở Trang, Phở Thanh Cảnh, Phở Tàu Bay, Phở Dã Tượng, just to name a limited few.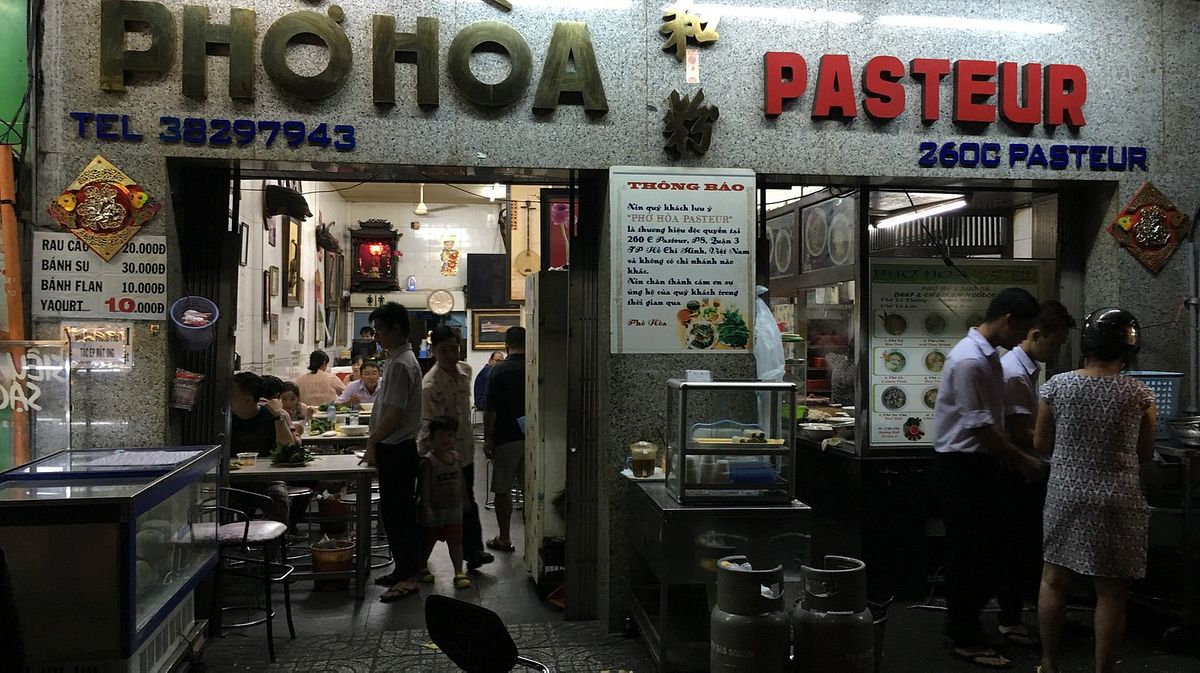 I don't share my father's die-hard devotion for phở, even though some of my most entrenched memories with him took place at phở restaurants. Phở Hòa Pasteur and Phở Tàu Bay are conveniently located outside the Pasteur Institute and the Children's Hospital I, respectively, so when I was little, a vaccine appointment would usually mean phở for breakfast. I am still traumatized by the hospital visits and have not visited either phở place since.
Today, I eat the beef soup once or twice a month for convenience, but the more my palate ventures across Saigon, the more I realize that, in a city with such a diverse food scene, sticking to one dish day after day is doing both Saigon and your tastebuds a disservice. It's a sign of trouble, not heart-warming nostalgia, that Michelin's street food taste mirrors that of my septuagenarian father: obsolete, stubbornly single-minded, and fiercely loyal to established names. As much as Michelin knows its way around fine-dining, its street food coverage, on the contrary, demonstrates a lackluster understanding of Vietnam's culinary tastes and a non-existent curatorial vision.
Towards better representation
The Bib Gourmand special award was added to the Michelin guide starting in 1997 to recognize eateries that dish out great food at an affordable price, places that, in the guide's own words, "leave you with a sense of satisfaction, at having eaten so well at such a reasonable price." Even then, it took until 2015 for the red book to feature street food stalls, in a separate category of the Hong Kong edition. A year later, a chicken rice hawker stall in Singapore became the first street food eatery to get a Michelin star.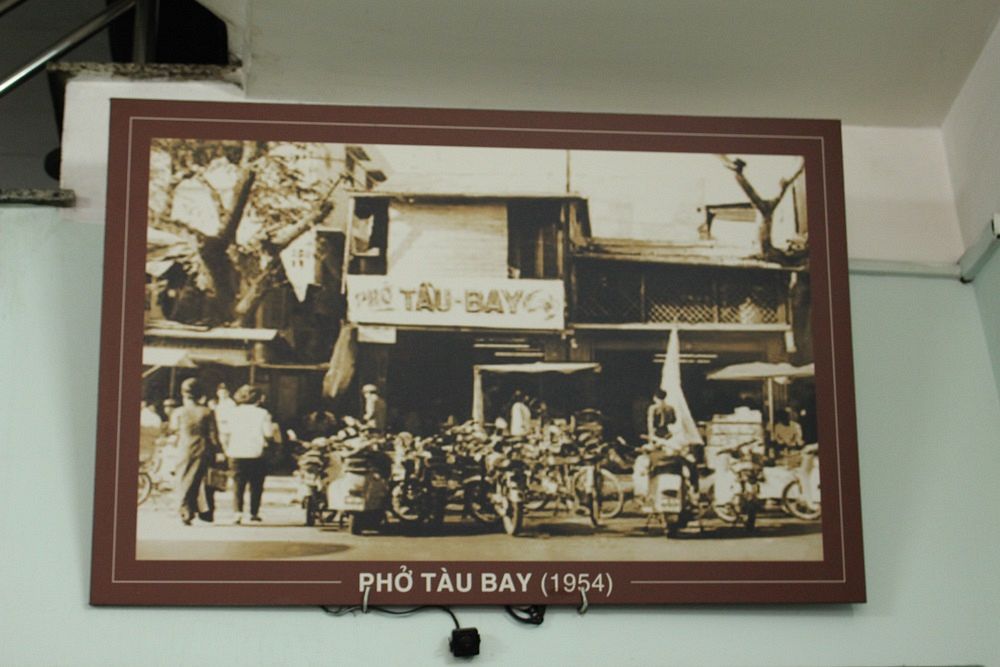 In Saigon, beside the myriads of phở places, the rest of the Bib Gourmands include Ba Ghiền (cơm tấm), Hồng Phát (hủ tiếu), Xôi Bát (xôi), Chay Garden and Hum (vegetarian), Bếp Mẹ Ỉn and Cục Gạch Quán (general Vietnamese), and Dim Tu Tac (Cantonese). Other street food options that made the general guide are Cô Liêng (bò lá lốt) and Ốc Đào (seafood). One only needs a week of eating around Saigon to notice that this is a poor representation of the city's rich food scene. To be fair, it's unrealistic to expect the Michelin guide, or anyone for that matter, to be able to highlight every facet of Saigon food, but this collection in particular has missed out on three key pillars of culinary influences that distinguish our home from the rest of Vietnam and other Michelin destinations.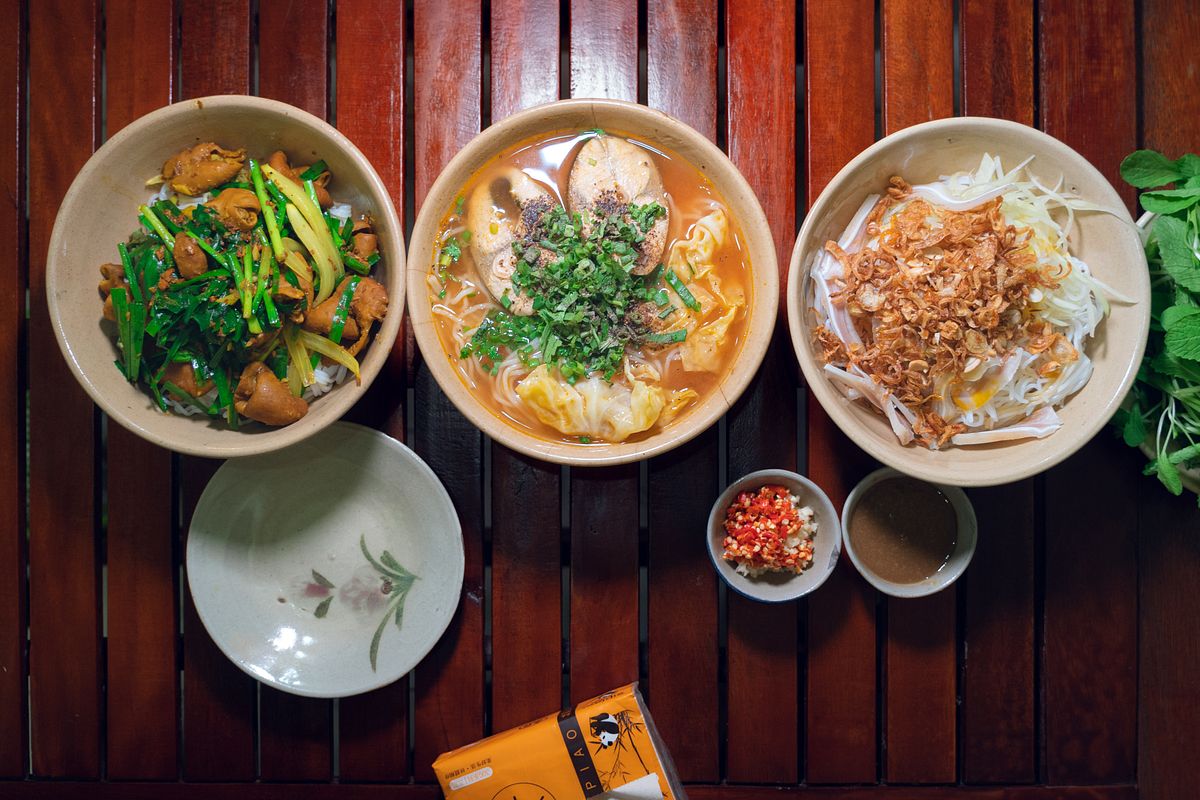 For one, the diversity of regional Vietnamese food in Saigon speaks to the city's unique role as a welcoming home for everyone to settle down and flourish, as showcased by the prevalence of dishes like bún bò Huế, bún cá Châu Đốc, and bánh căn Phan Rang. Second, a significant population of Hoa Vietnamese in Saigon contributes to our wealth of Hakka, Hokkien, Teochew street food stalls. Third, and this might surprise many, Saigon's Japanese food scene can easily surpass that of many developed metropolises. Thanks to decades of continuous development assistance from the Japanese government and investment from Japanese companies, a sizable population of Japanese immigrants are living and working in Saigon, so much so that we have not one but two Japantowns. The lack of regional dishes, Hoa cuisine, and Japanese eateries is glaring, to say the least.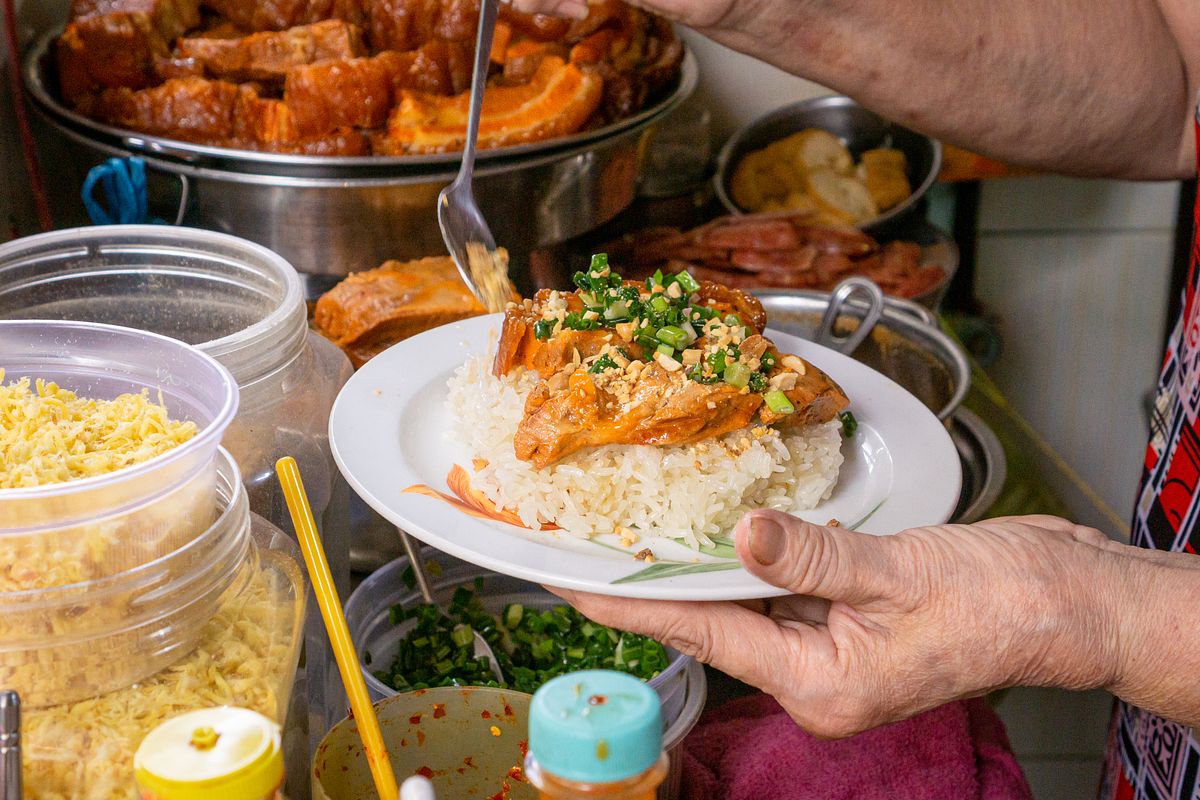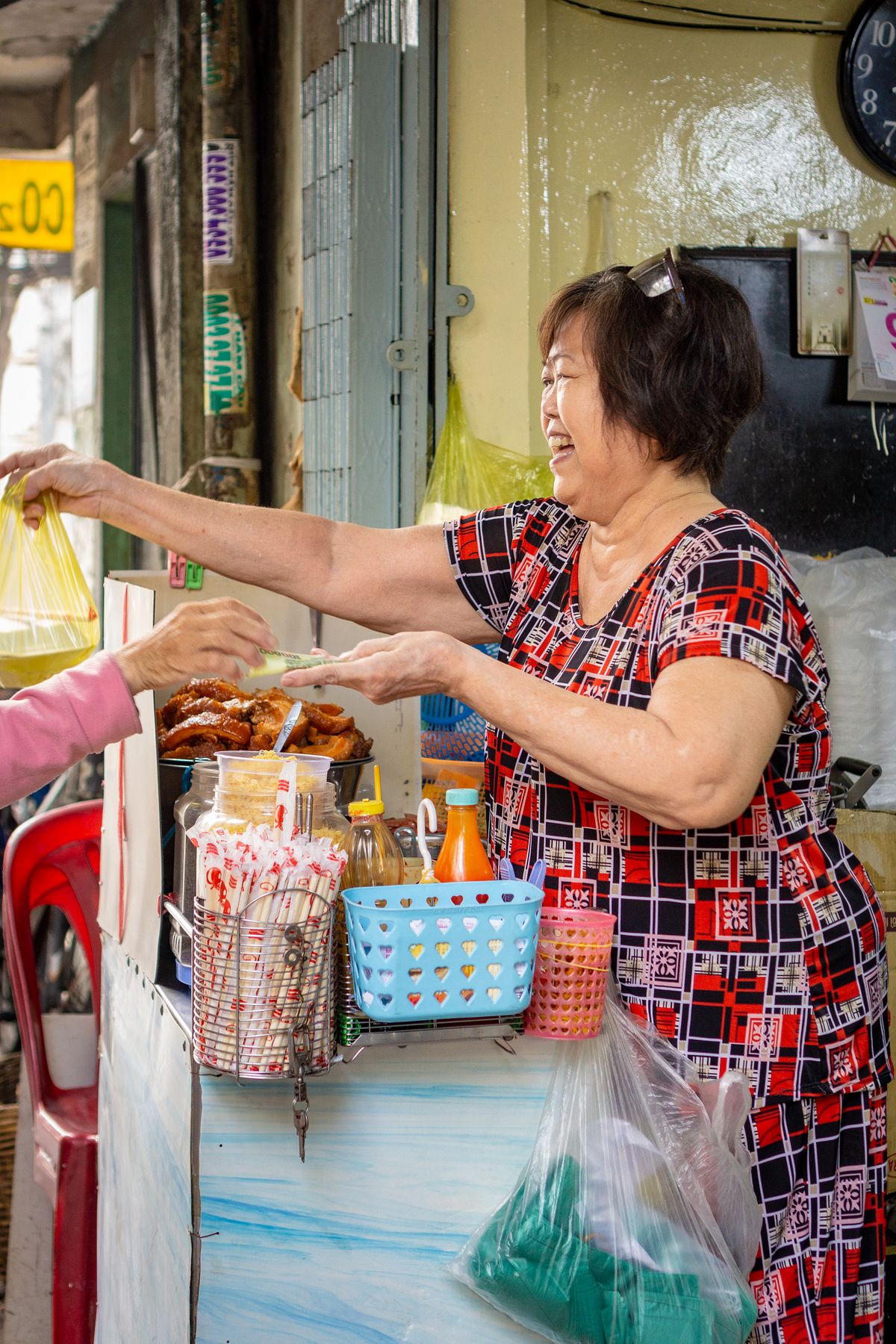 It's also time to address the elephant-size, baguette-shaped void in the room: no bánh mì. Numerous other iconic Saigon dishes failed to make the list — gỏi cuốn, sủi cảo, bún riêu, bánh xèo, chuối nếp nướng, cơm gà xối mỡ, bún mắm, bánh ướt, etc. — but it's unfathomable to me how one can be tasked with curating a guide of Saigon, but chose to visit at least 10 phở places and couldn't eat enough bánh mì to even feature one stand. This oversight is not unique to the Vietnam guide either; last year, the Michelin guide's debut edition for Kuala Lumpur also raised eyebrows for not including nasi lemak, Malaysia's national dish.
For a category that lionizes establishments serving "good food at reasonable price," names like Hồng Phát, Hum and Cục Gạch Quán stick out like a sore thumb, for their good food might lighten your wallet significantly — VND120,000 per hủ tiếu bowl at Hồng Phát and an average cost of VND500,000 per person at the latters. A simple nod in the normal roster is perhaps more appropriate. These price tags, however, beg the question of who Michelin is guiding with its international red books.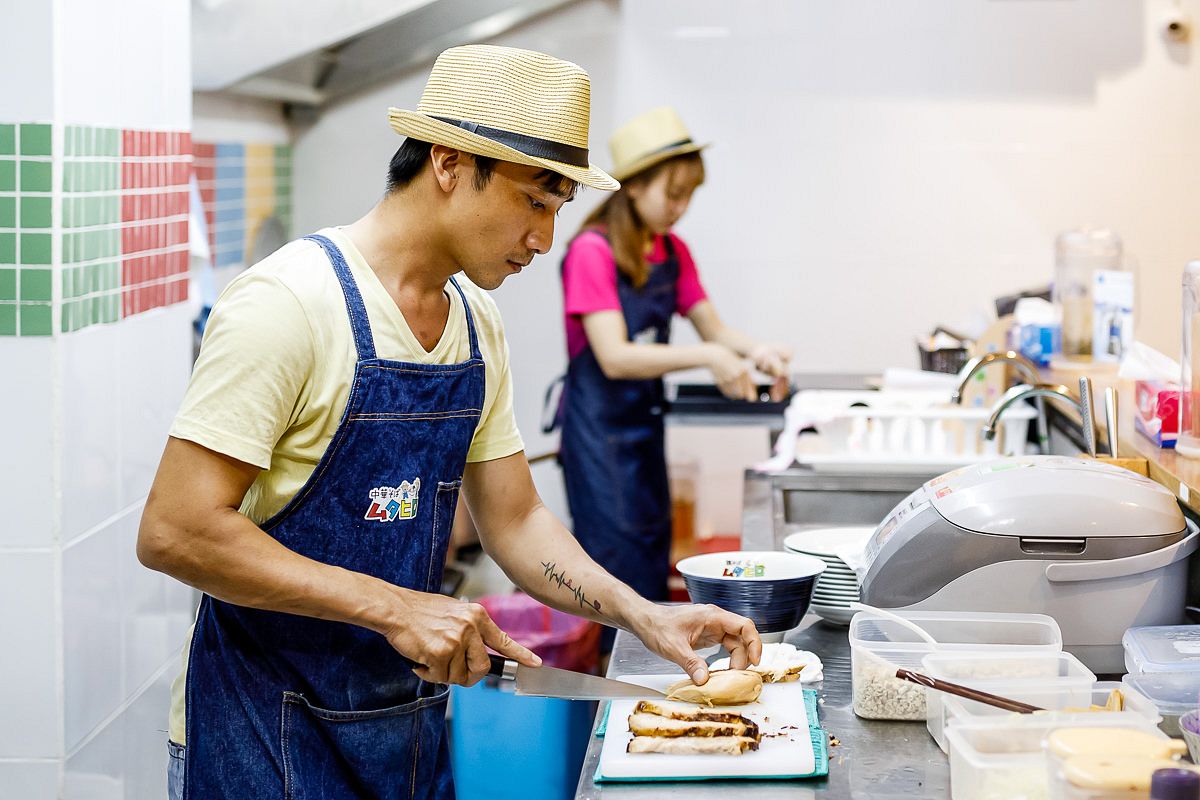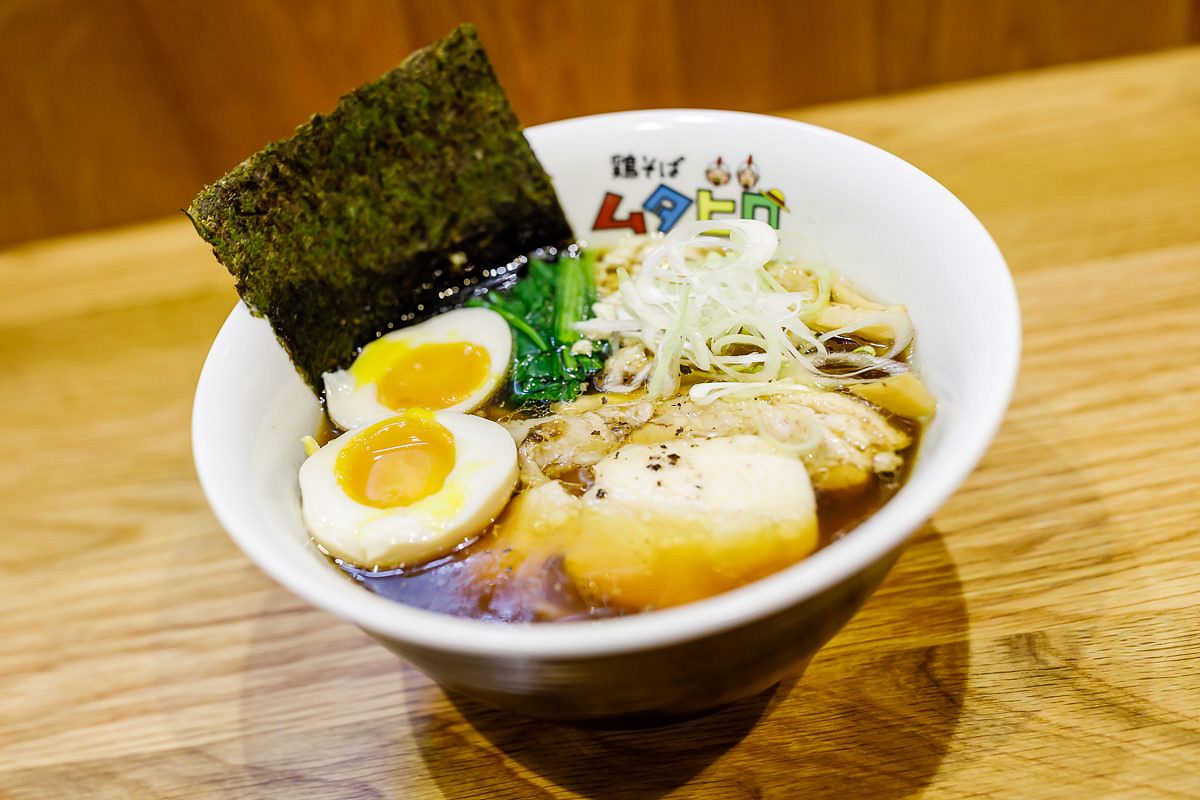 The answer is quite obvious: tourists. Restaurants afford travelers a safe, familiar environment to explore exotic local flavors with much of the amenities and dining norms they are used to at home. A VND500,000 meal is hefty for a Saigoneer salary, but to newcomers eager to form new memories, it's just a small price to pay for a special occasion. From its founding moments, the Michelin Guide has always had travelers in mind, and the way its undercover inspectors operate showcases this ethos. According to Michelin, the team includes reviewers from 20 countries; judging from these results, I wonder if any Vietnamese was hired to work on the Vietnam guide at all, or everybody was parachuted from a helicopter on top of TripAdvisor's Top 10 phở stalls. All told, one can take comfort in the fact that, in Saigon, even if their favorite phở places are now swamped by new faces lured by Michelin fame, a just-as-good alternative might just be around the hẻm corner.