"Photography takes an instant out of time, altering life by holding it still." — Dorothea Lange
Jack Birns' series of photos of Saigon taken in 1948 capture the French colonial intrusion into Vietnamese life, creating interesting visual dichotomies. Birns, an American photographer, took pictures in several Asian countries in 1947 via a contract from LIFE and three cameras.
The set of photos by Birns taken in Saigon reveals a mish-mash of traditional Vietnamese imagery along with the French influences on the city. The snaps include women posing with palm trees and strolling in the park, their floral and polka-dot printed áo dài billowing gently; in another image, a woman can be seen buying shoes from a street display wearing an a-line skirt and high-heels.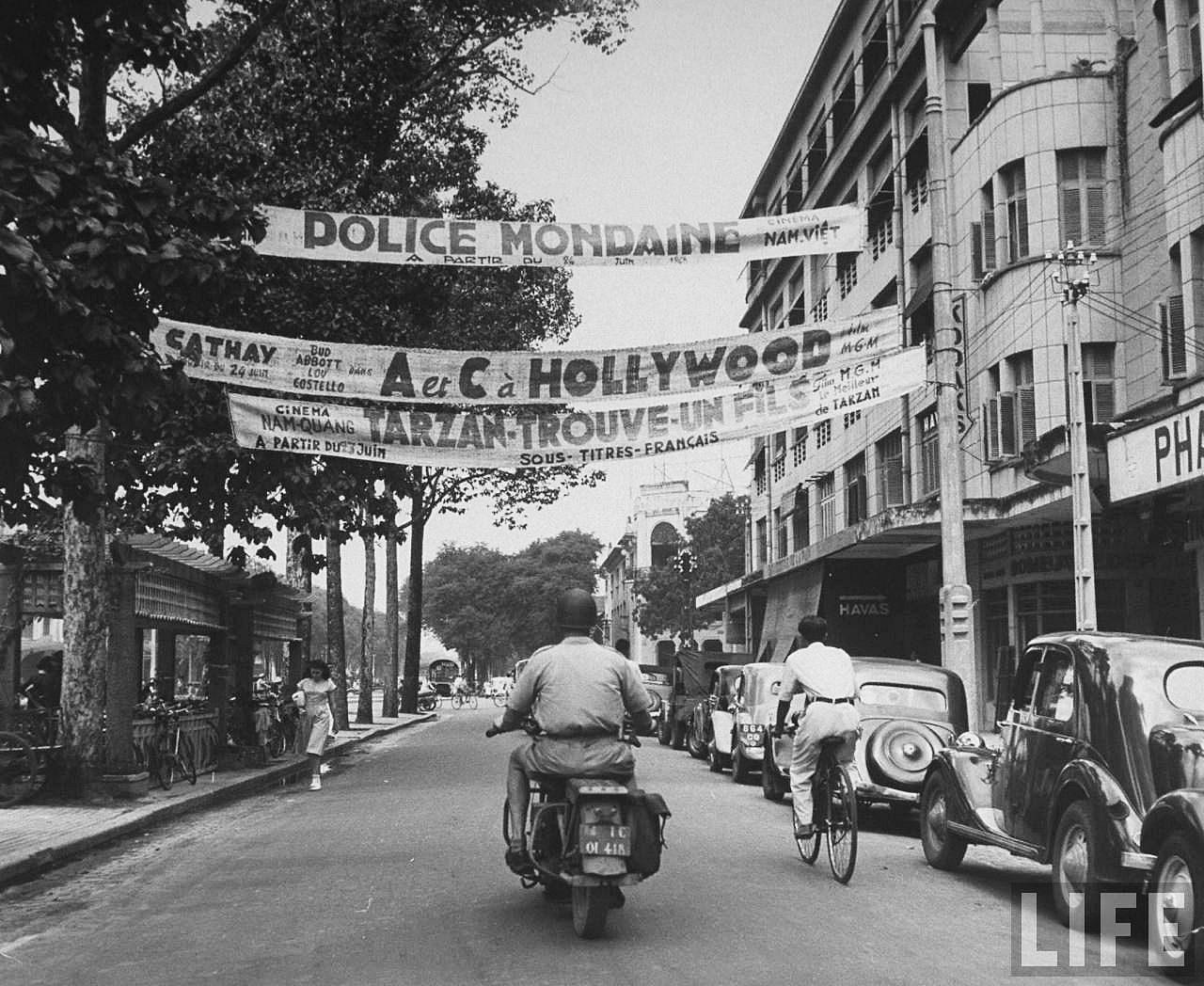 Many of the photos show the impact of western influences on architecture, like the art-deco detailing of the interior of a jewelry store and the juxtaposition of bullock carts being driven down a street with a French-designed building in the background.
The French signage and lettering on buildings is another feature of note in the collection of photos. In one picture, an advertisement in French is hung on a banner across the street for the movie Tarzan with "HOLLYWOOD" catching the eye in bold lettering. One can see a young boy snoozing on a street-side table selling French magazines like Monde Illustre and Paris Pin-Up in another photo.
Some images show a life of leisure for colonists, and perhaps other foreign visitors, who can be seen watching a horse race, drinking beer, sitting poolside, and being driven in bicycle taxis. In contrast, a photo shows Vietnamese women sitting in a crowded jail cell.
Take a trip to 1948 Saigon in the photos below:
[Photos via Flickr user manhai]