Don't you love it when, almost by accident, you discover cosy, out of the way music venues? Even more so if the music in question is jazz, a rarity in Saigon.
Jazz musician and painter Zan (Truong Giang) took over Um Kafe four months ago with the intent to preserve this originally decorated cafe, and to offer an intimate venue for jazz musicians to perform and experiment.
Situated in a tiny alley off Truong Dinh street, Um Kafe lives in a two story house; a small 'river' is located at the entrance that takes you into the ground floor where there are some dining tables and the bar, on the second floor (you need to remove your shoes) is where the cafe and performance areas are located.
All the walls are decorated in different styles (bamboo sticks, books' pages, carved wood), cylindered hollow tree trunks are hanging from the ceiling, the coffee tables and the floor-level chairs are arranged around the musicians-niche-stage.
It is here where the performances happen; Wednesday evenings are dedicated to experimental jazz music, Saturday nights to gigs by The New Young Jazz band which explores different genres (Viet-Bossa, Jazz-swing, Bossa Nova and gypsy jazz, among the others), whereas Sunday afternoons are for music workshops.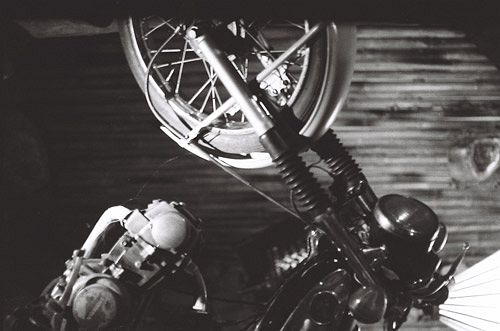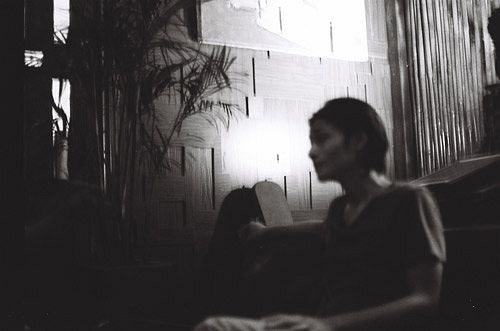 The atmosphere is welcoming and laid-back, music lovers, amateur singers and performers are invited to freely join in the gigs. Improvisations as well as investigation of individual creativity are at the centre of the owner aims.
While speaking with Zan, he confesses that "at times it is a challenging task because Vietnamese musicians are often unfamiliar with improvisation; they are stuck in the rigid structure of jazz that is taught at conservatory and music schools. Music is like telling a story, musicians are in a way story tellers not pre-formatted iPods. I find that the people in the South are very open minded, which is good for welcoming new things, but at the same time, they seem to be lost in the middle of all the new things that were brought to their country".
To find out about future events and workshop, you can visit their Facebook page.
Um Kafe
86/3 Truong Dinh, Distr. 3, Ward 9