Have you ever wondered what Vietnam would look like as the setting of a vintage RPG game?
If you've taken trips up and down the length of the country, you might have noticed that with every locality your car passes through, the architectural style takes on small differences depending on the region's climate and cultural background.
These varieties of house styles are captured in Le Nguyen Hanh Nguyen's pixel art series. As a current graphic design student at the Ho Chi Minh City University of Architecture, Nguyen was able to marry her design chops with architecture knowledge to produce the adorable set of illustrations.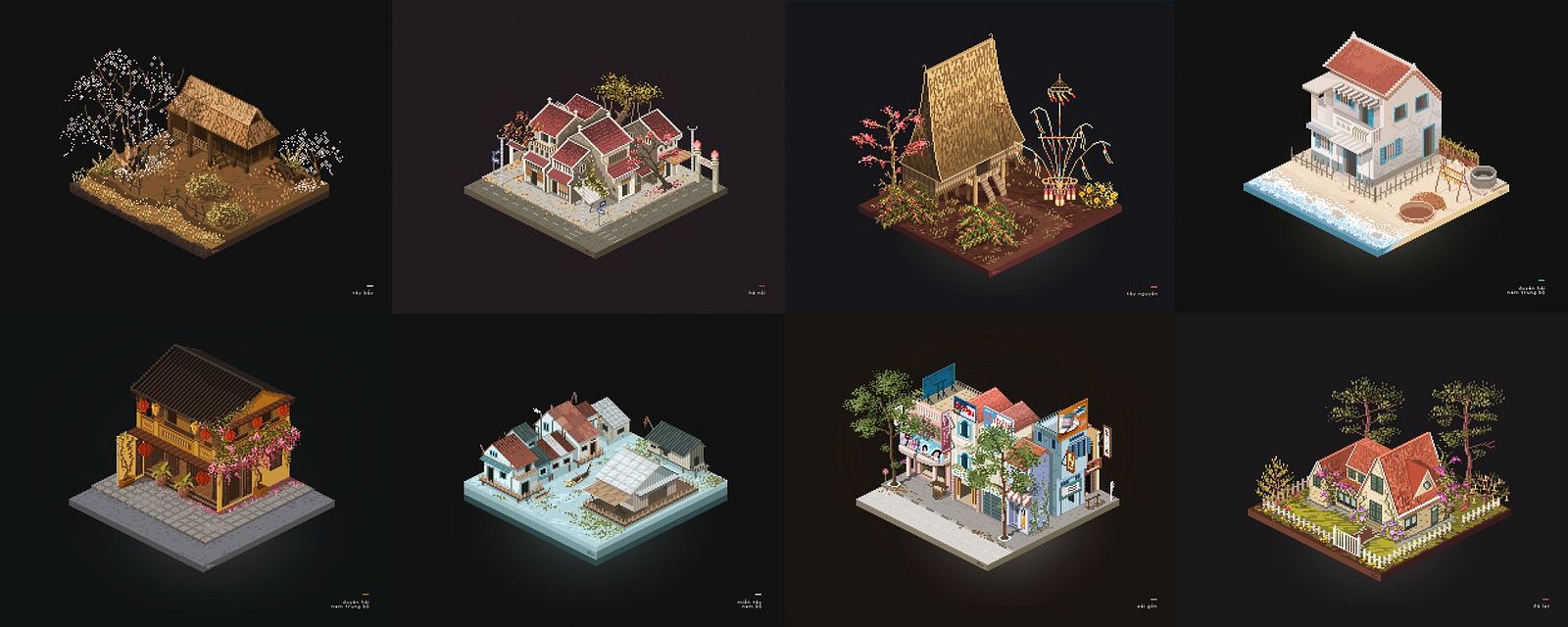 With each illustration, she features the specific architectural style of a locality in Vietnam. From Hanoi to Da Lat to Saigon, viewers may recognize their hometown's unique urban flair such as Saigon's tightly packed tube houses or Da Lat's dreamy cottages.
"One day I was feeling more 'productive' than usual, so I decided to do a tiny pixel project about the architectural styles of Vietnam's geographical regions," Nguyen shared in a post on her personal Facebook account. "Some of you asked me about the purpose behind [the project]; I don't actually have the answer to that, but I like drawing them."
Have a tour down the length of Vietnam via Hanh Nguyen's illustrations below: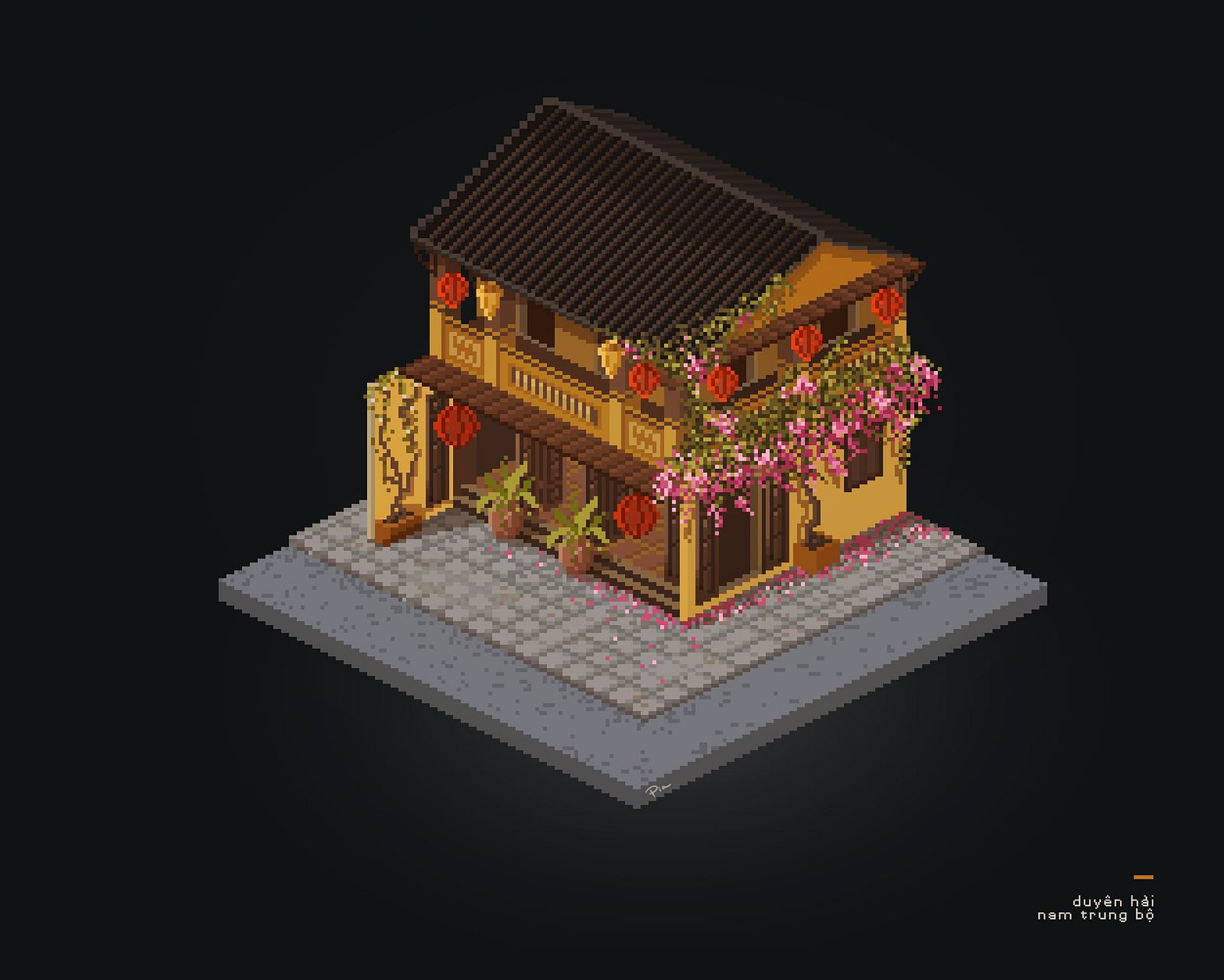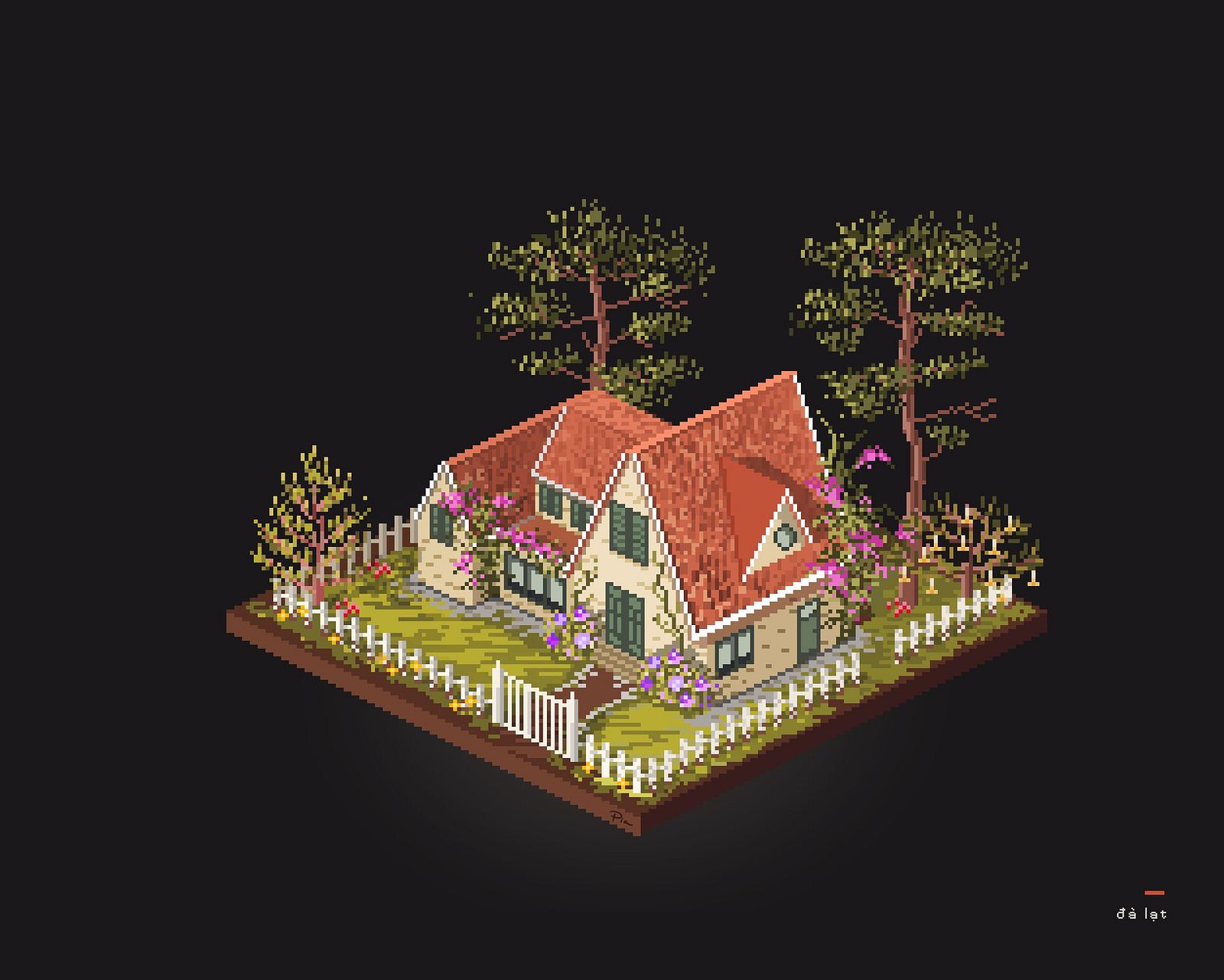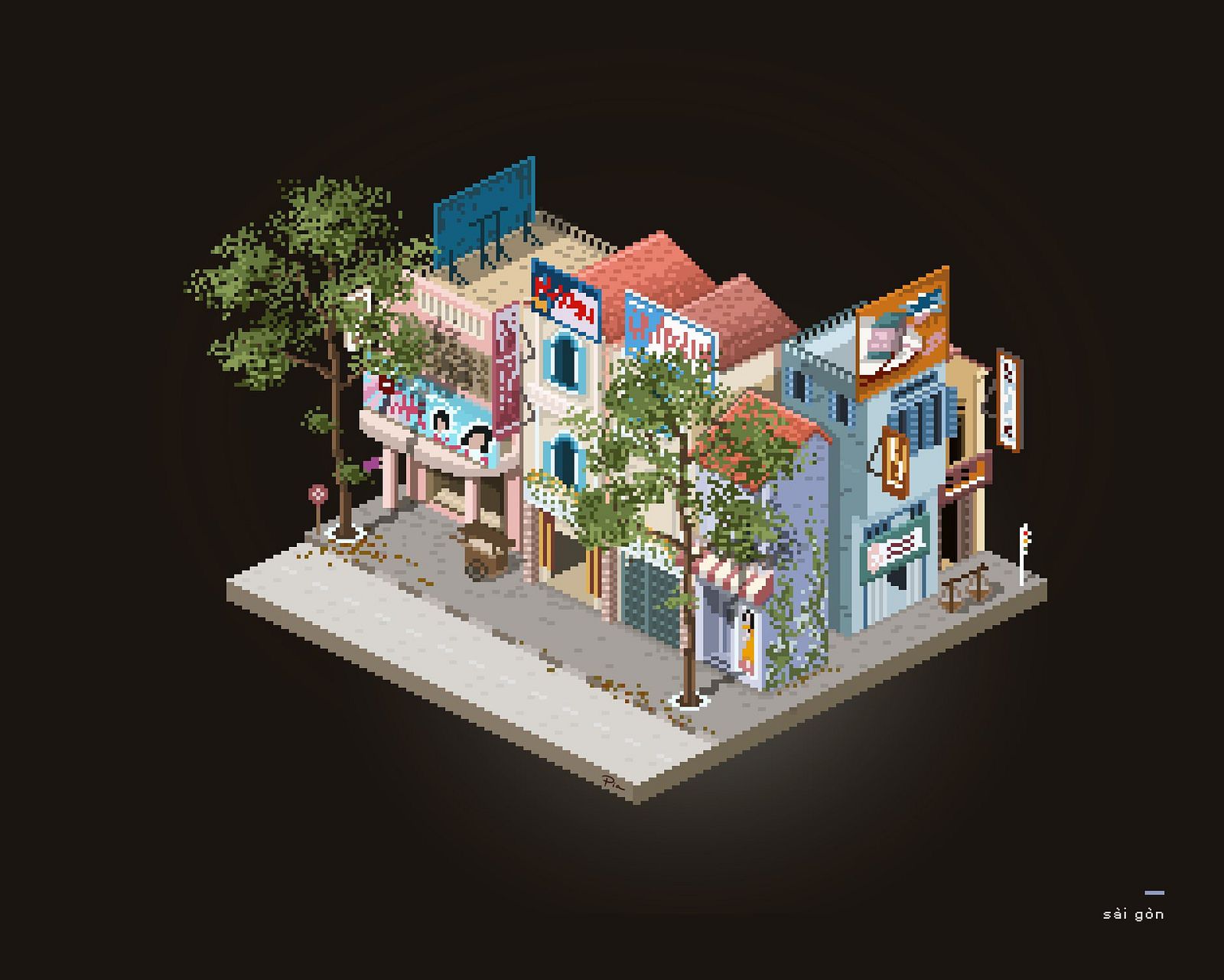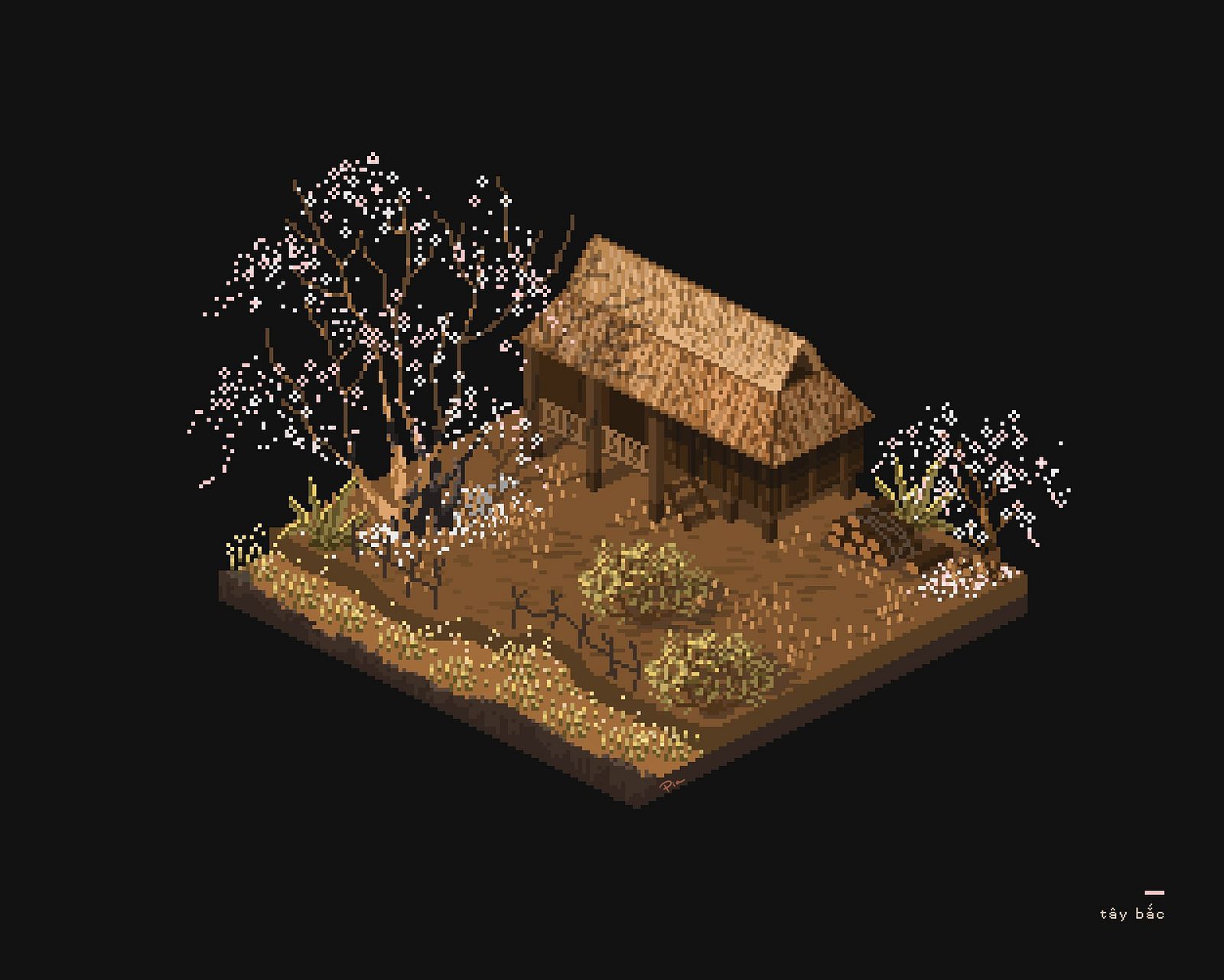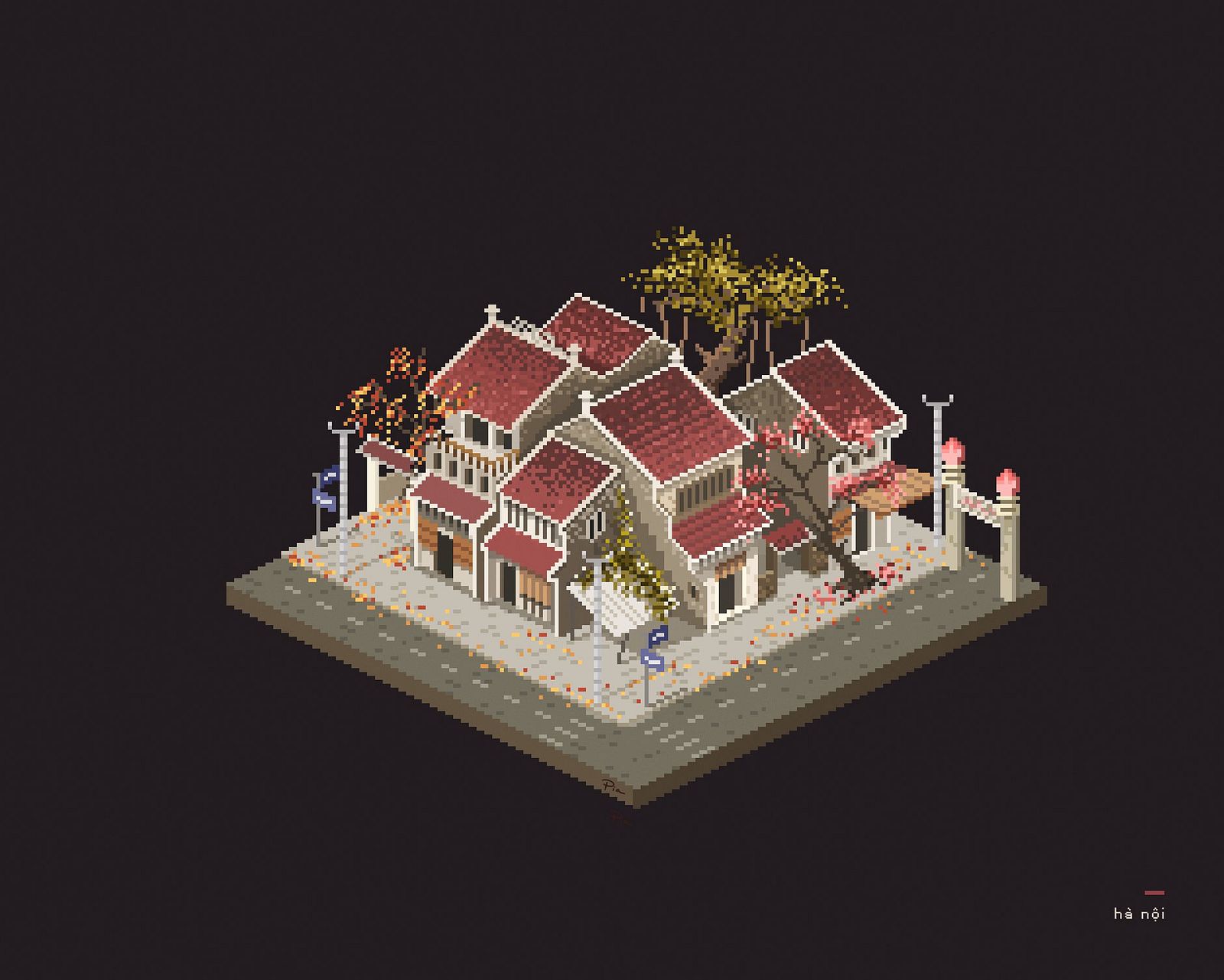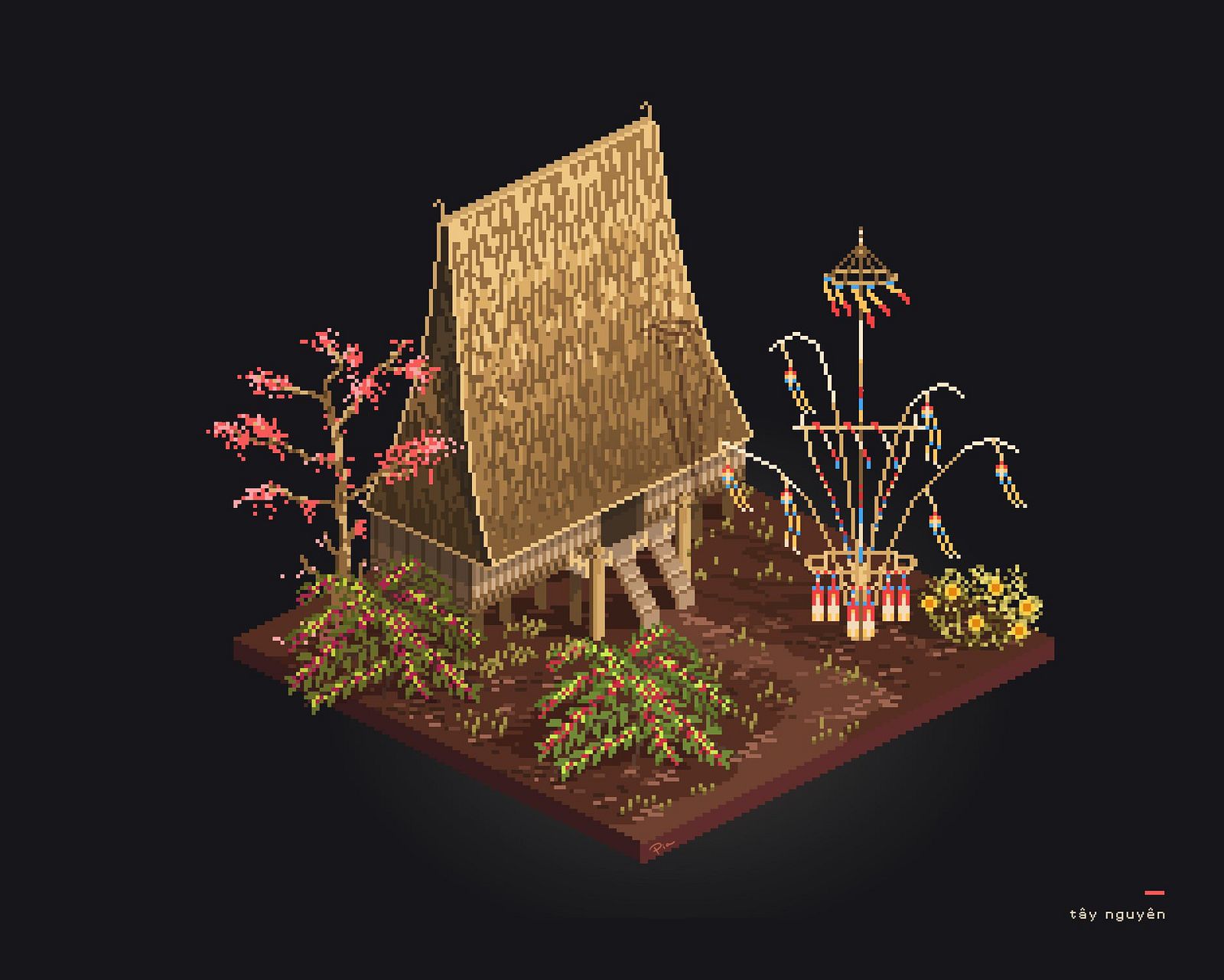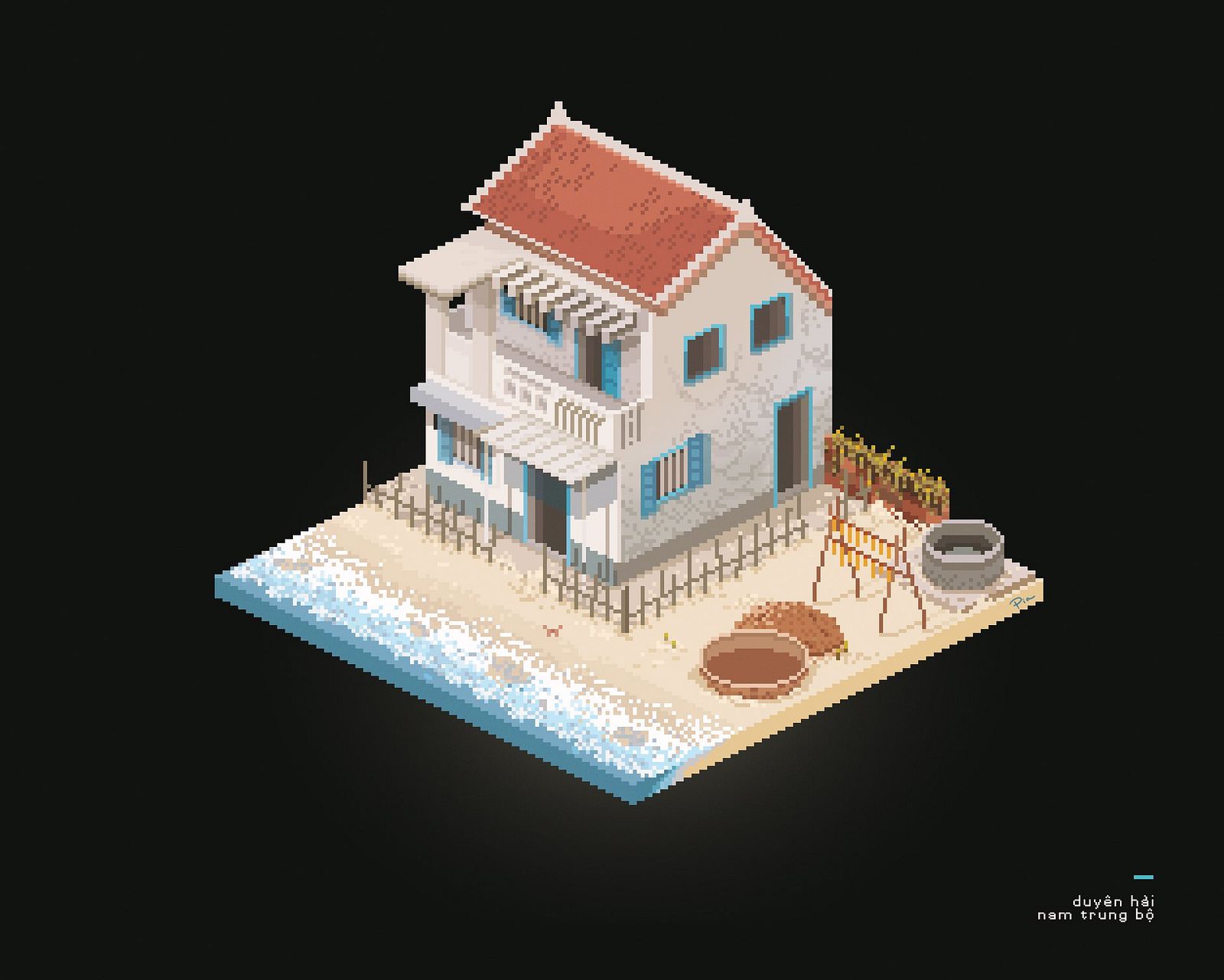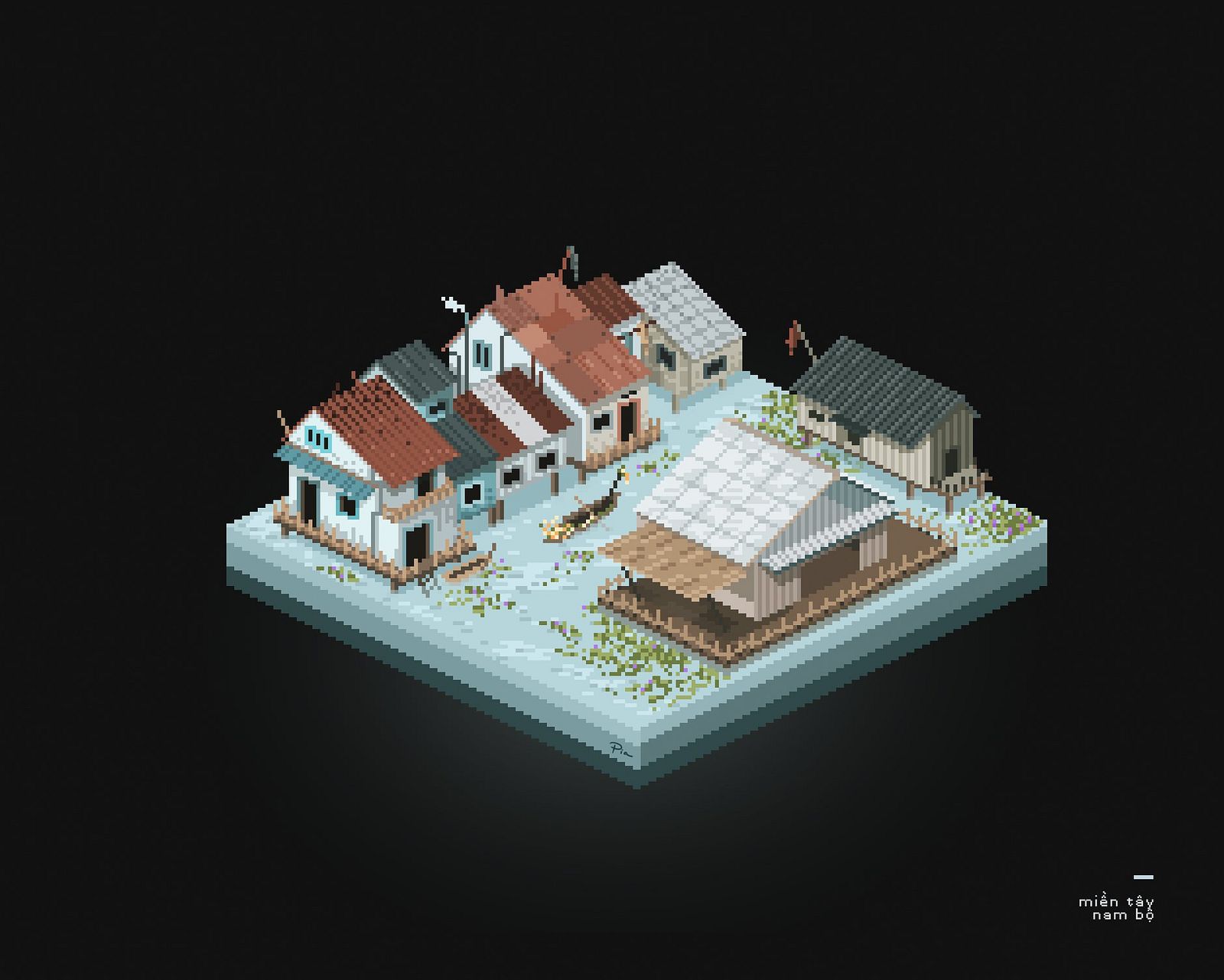 [Illustrations by Hanh Nguyen via her Facebook account]