Under a thick canopy of verdant vines and minuscule pink flowers, it's easy to indulge in the cooling comfort of a glass of iced tamarind juice and while the day away.
Nguyen Huu Canh Bridge connects two of Saigon's most orderly riverbanks. On one side, tube houses of a sleepy Binh Thanh neighborhood tower over the Nhieu Loc-Thi Nghe Canal; on the other side, luxuriant foliage fills the space as part of the Saigon Zoo. Standing on the pavement in front of Cỏ Café, one can make out the shape and the languid rotation of the zoo's new Ferris wheel.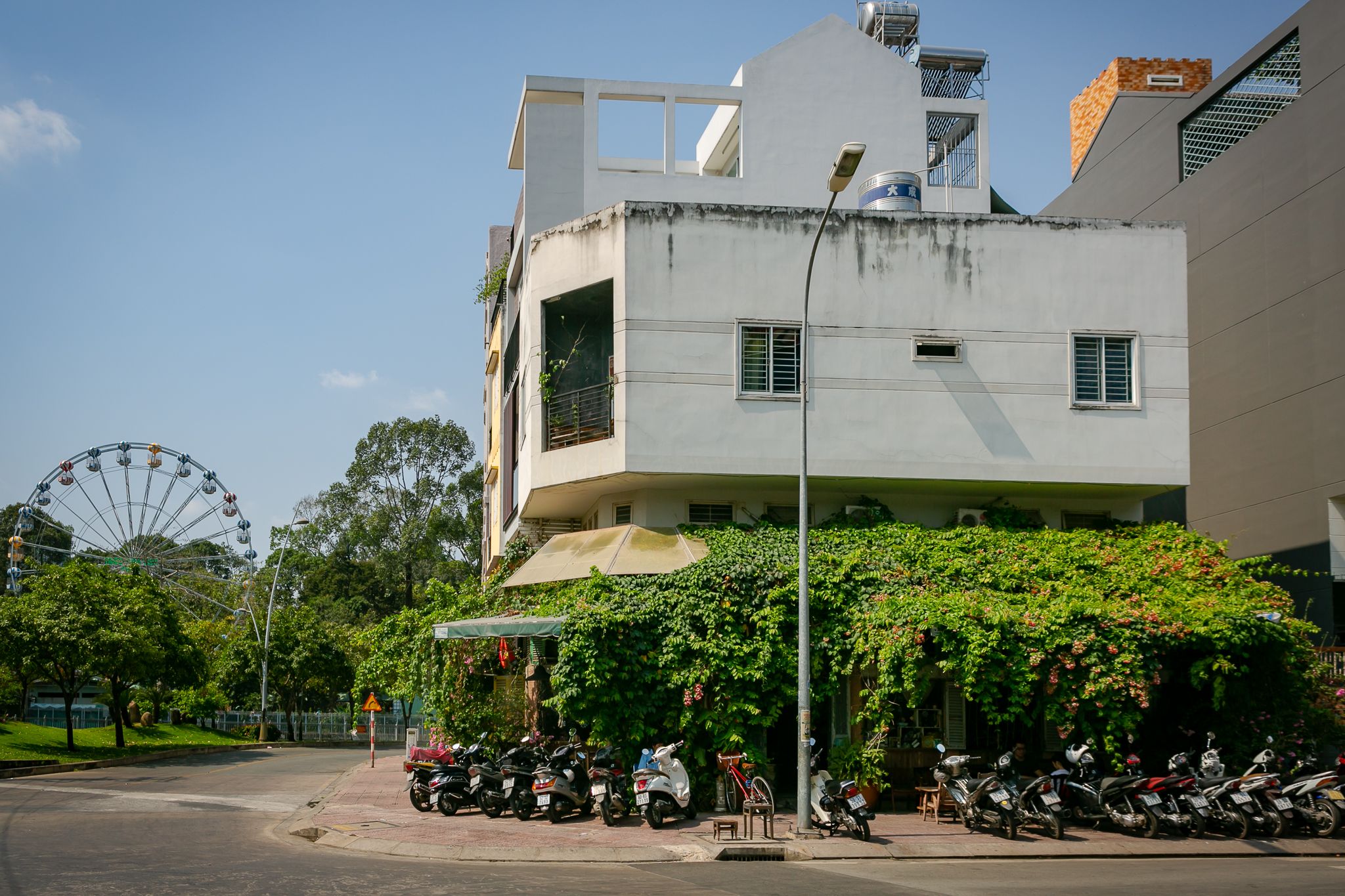 "Cỏ" means grass in Vietnamese, but there's no grass to be found at the corner coffee shop. Instead, patrons are greeted with a blanket of willowy sử quân tử vines, growing thick and enveloping the entire café in the shade. I have never been as envious of anyone in Saigon as I was of the residents living in the vicinity of Cỏ Café.
Ward 19 of Binh Thanh is a relatively new area: save for the set of apartment towers making up Chung Cu Pham Viet Chanh, the rest of the streets used to be filled with single-room homes. Now, concrete multi-story service apartments, convenience stores and specialty Japanese restaurants make for an interesting mix of characters in the community. At a glance, Cỏ Café's clientele seems eclectic — office workers getting their daily caffeine fix, shutterbugs cooing over the latest gear, and bespectacled freelancers typing furiously on their laptop.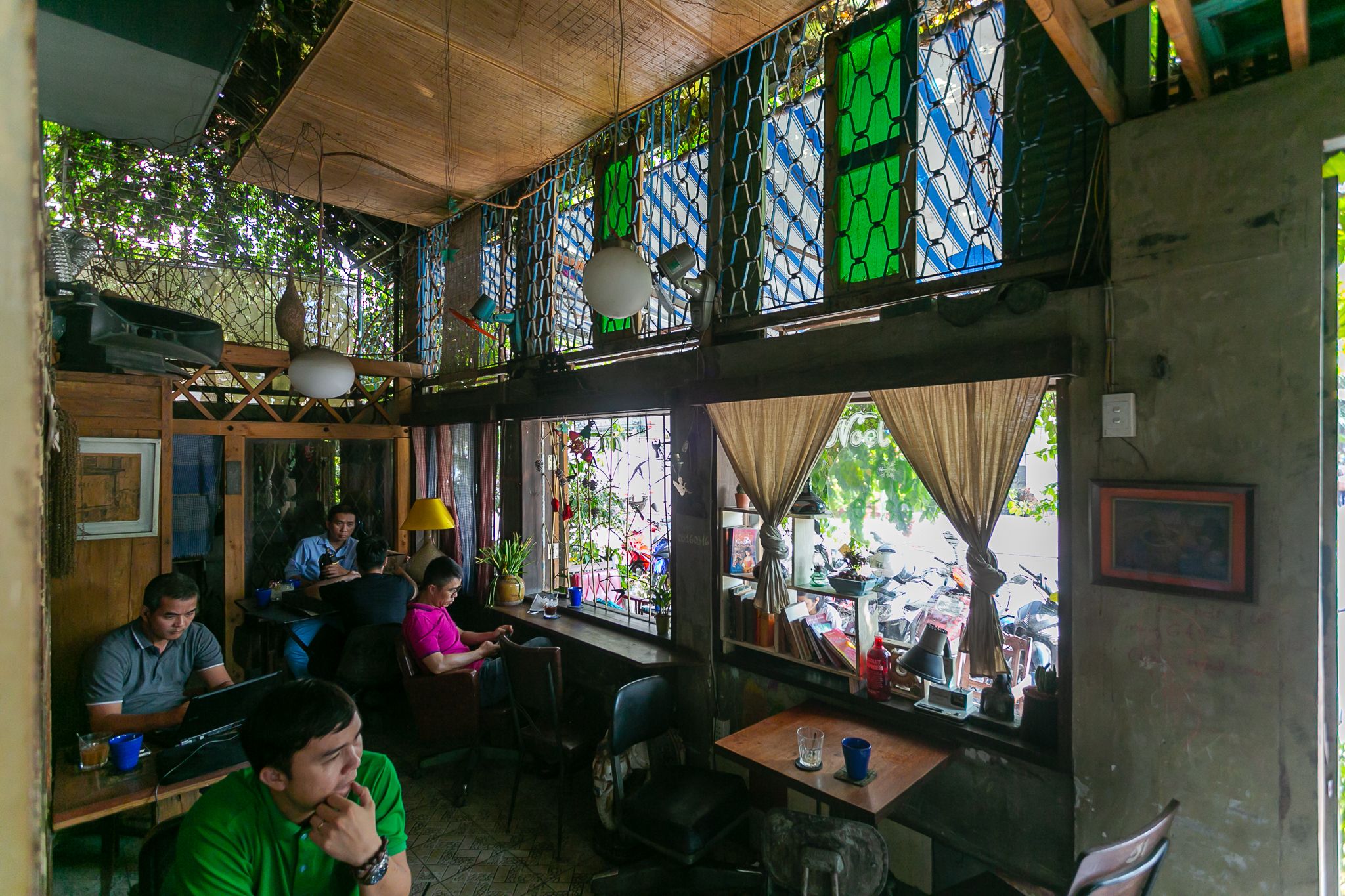 The interior of the café is decidedly 90s both in its décor and unabashed penchant for the art of memory hoarding. Every corner of the space is filled with personal knick-knacks (ceramic elephants, homemade sculptures, even scrap wood), tattered books in various languages, and a slew of makeshift plant pots. I order a serving of kumquat lemongrass tea, a refreshing choice judging by the swirling heat deluging the street outside. Mind you, it feels cool and pleasant inside Cỏ Café thanks to ample fans, shade and the vines.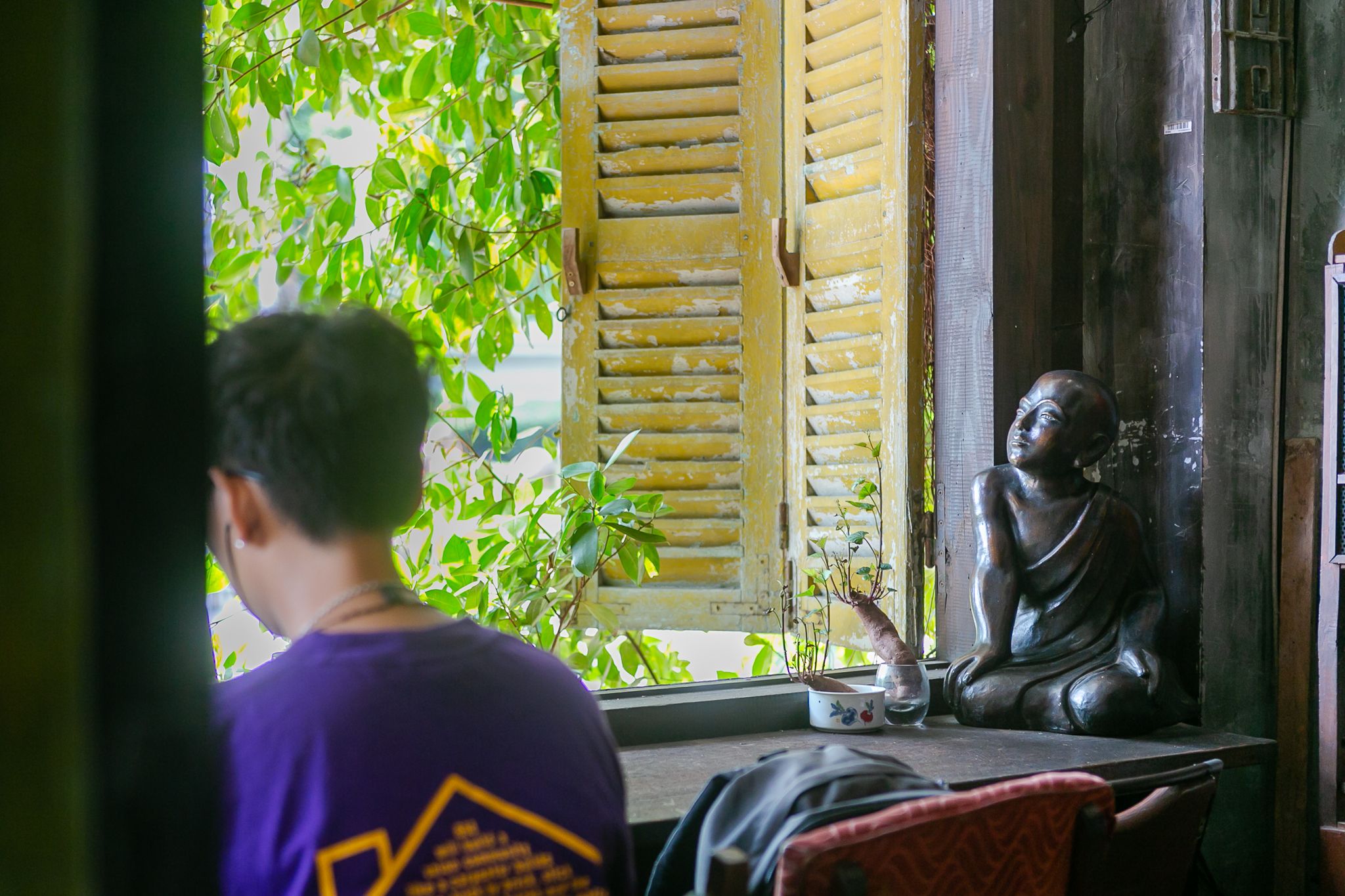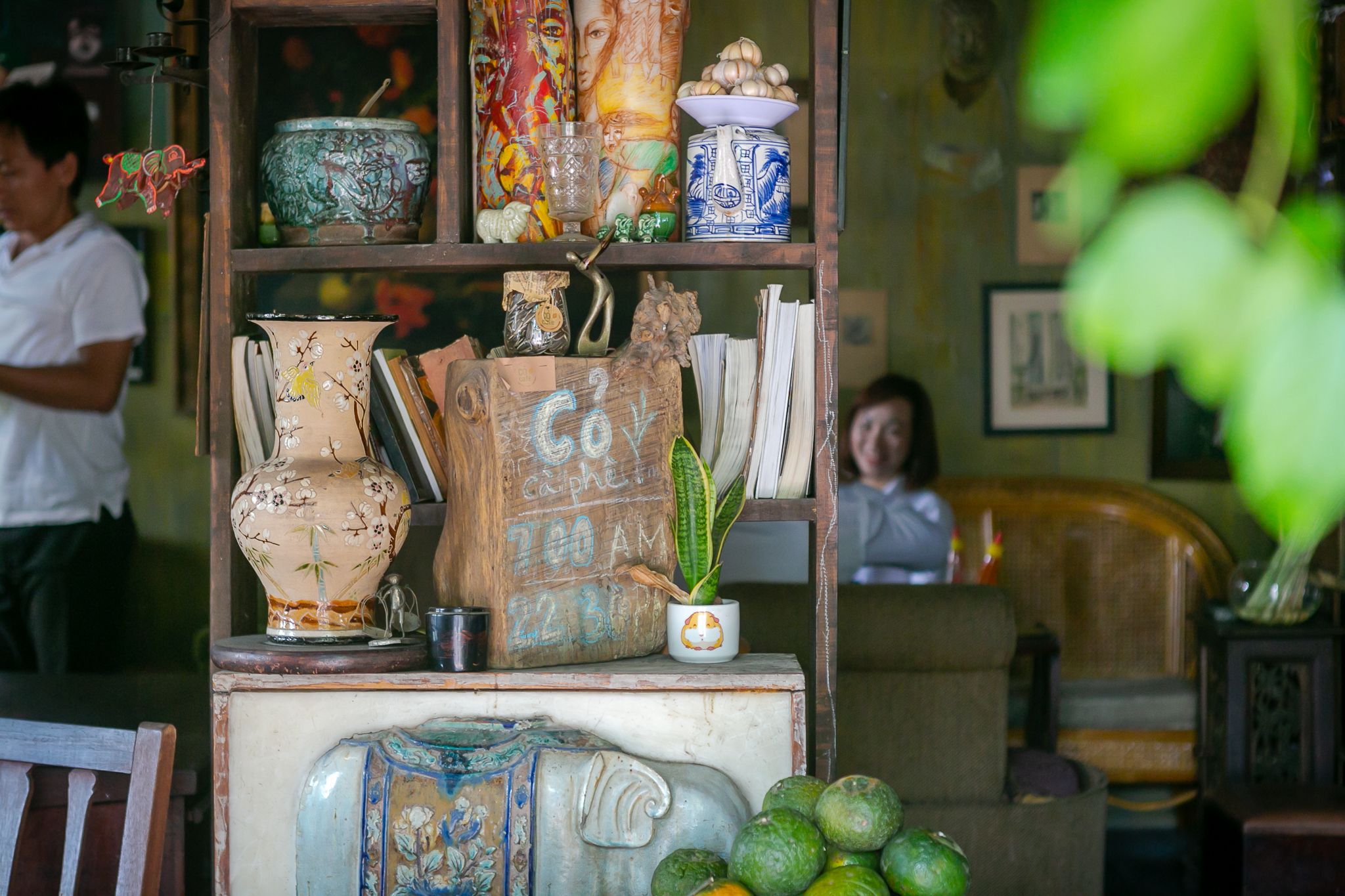 It becomes apparent to me that after an hour working in the space the owner is especially fond of lemongrass. The citrusy herb is in beverages as an infusion, in pots and vases positioned on various shelves as plant, and in bundles hung on the wall of the bathroom as natural deodorant. Not that I'm complaining, because the space smells fresh and well-ventilated, which is sometimes not the case for other Saigon coffee shops bearing the same vintage theme.
For the first hour or so of our stay, Cỏ Café plays Lisa Ono's Latin bossa nova on repeat. So for the entire ride home, I have her jazzy rendition of 'Bésame Mucho' stuck in my head, a sweet reminder of time spent under the shade of vines watching traffic zoom past the Nguyen Huu Canh Bridge.
Cỏ Café is open from 7am to 10:30pm.
To sum up:
Taste: 3/5
Price: 5/5
Atmosphere: 5/5
Friendliness: 5/5
Location: 5/5
Khoi loves tamarind, is a raging millennial and will write for food.
Cỏ Cafe
12C Me Linh, Binh Thanh