Not being a picky eater was somewhat of a personal point of pride for me growing up. I have my family to thank for this, as their immense patience and open-mindedness have encouraged me to explore as many eclectic delicacies and novel ingredients as possible during my formative years. So whenever a wild new dish comes along that challenges my palate so much I struggle to finish even one portion, I can't help but consider it a personal blunder. Much apologies to bún cua Gia Lai, I have failed you.
Loving bún is as easy as breathing. It's versatile, it's forgiving, it's light and refreshing. After rice, bún — which, I might argue, is just rice in a fun costume — is perhaps the most widely enjoyed form of carbohydrate in Vietnamese cuisine. During the making of bún strands, the rice paste is lightly fermented and then pushed through a mesh straight into boiling water to cook, so freshly made bún often retains a touch of tanginess that makes the noodle especially compatible with rolls and seafood. Bún cá, bún riêu, bún ốc nguội, bún măng vịt: these are all sour broth-based bún dishes that have captured the heart and soul of centuries of eaters. Then comes bún cua Gia Lai.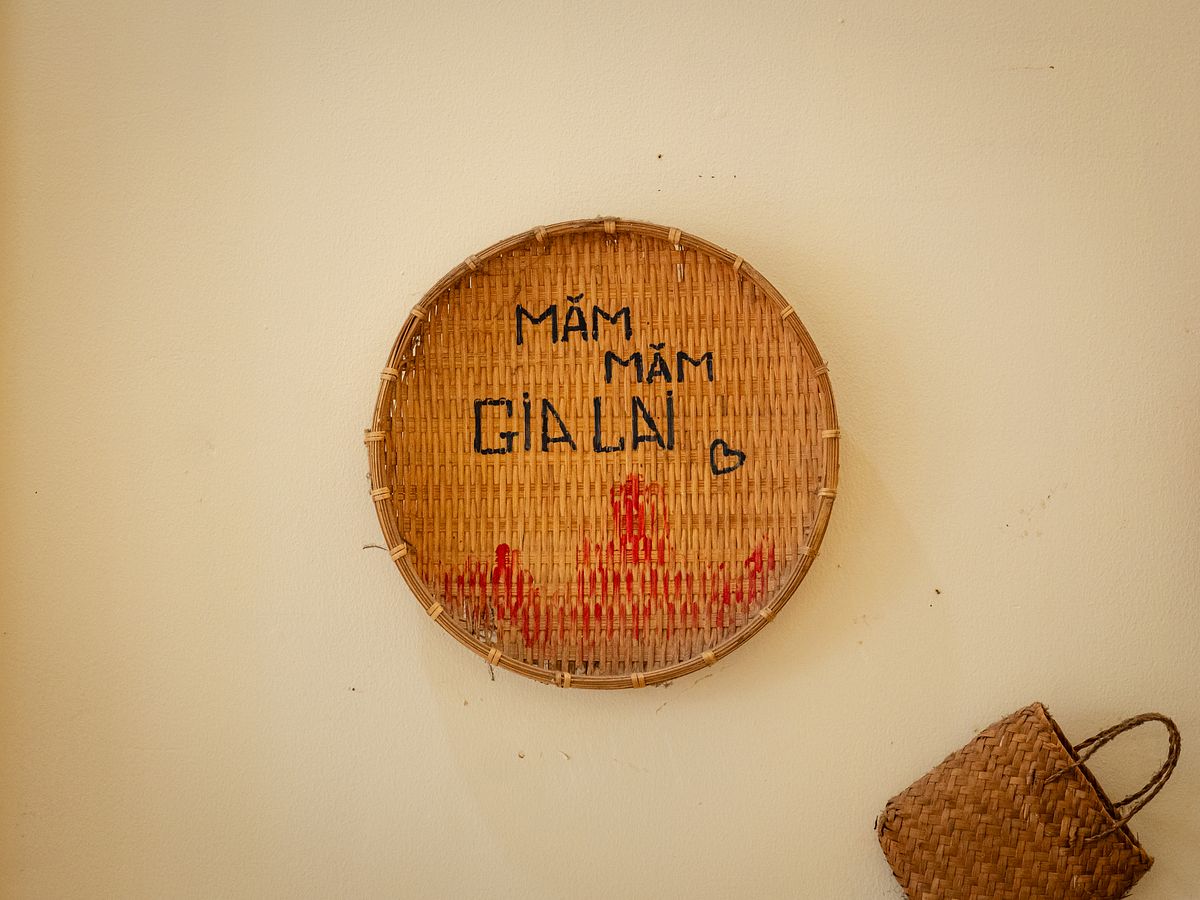 Gia Lai cuisine: same same, but different
Bún cua Gia Lai is a curious Central Highlands specialty that popped up during our brainstorming session for Saigoneer's noodles-centric chapter, and quickly evoked visceral reactions. A cursory search on the internet shows that wincing appears to be a typical response among netizens in features and videos introducing bún cua Gia Lai. The signature component of this noodle dish is a shimmering black sauce made of pulverized freshwater crab, shells and innards included, left overnight at room temperature to encourage light fermentation. The resulting juice, called mắm cua, is filtered out and boiled with spices and aromatics into a sauce to be eaten with bún.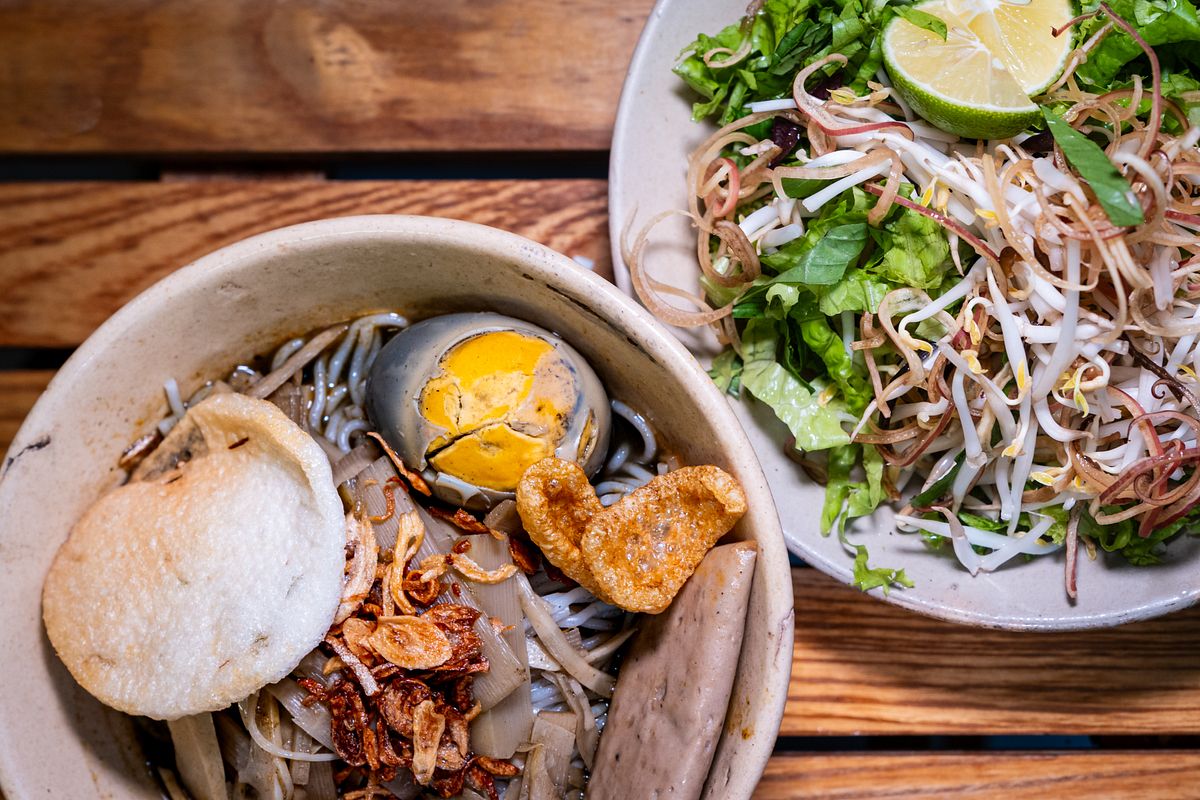 The sparkling onyx-colored broth is admittedly not too inviting as far as palette goes, but it left me intrigued and eager to find out more. There's a certain allure behind trying adventurous foods that others struggle to fathom, like vanquishing a legendary beast in folklore or finishing a particularly grueling race. Tasting bún cua Gia Lai and ending up liking it would be my ultimate triathlon medal. I get along just fine with bún riêu cua, and can down a few bowls of canh cua rau đay with relative ease — how difficult could this be?
Our designer brought forth Măm Măm Gia Lai, a casual eatery in the Nguyễn Gia Trí area, Bình Thạnh's snack heaven, as a must-visit destination for bún cua in Saigon. Her Gia Lai-born classmate confirms that the food is at least 80% close to what he enjoys back home, so one Friday afternoon, we made a trek to Hàng Xanh to sink our teeth into some Central Highlands munchies. Măm Măm Gia Lai is rustic and sparsely decorated with just a few sets of tables in the dining space, but within the span of 15 minutes after we sat down, numerous shippers came and went, ferrying away giant portions of takeaways, so I had high hopes for what we were about to feast on.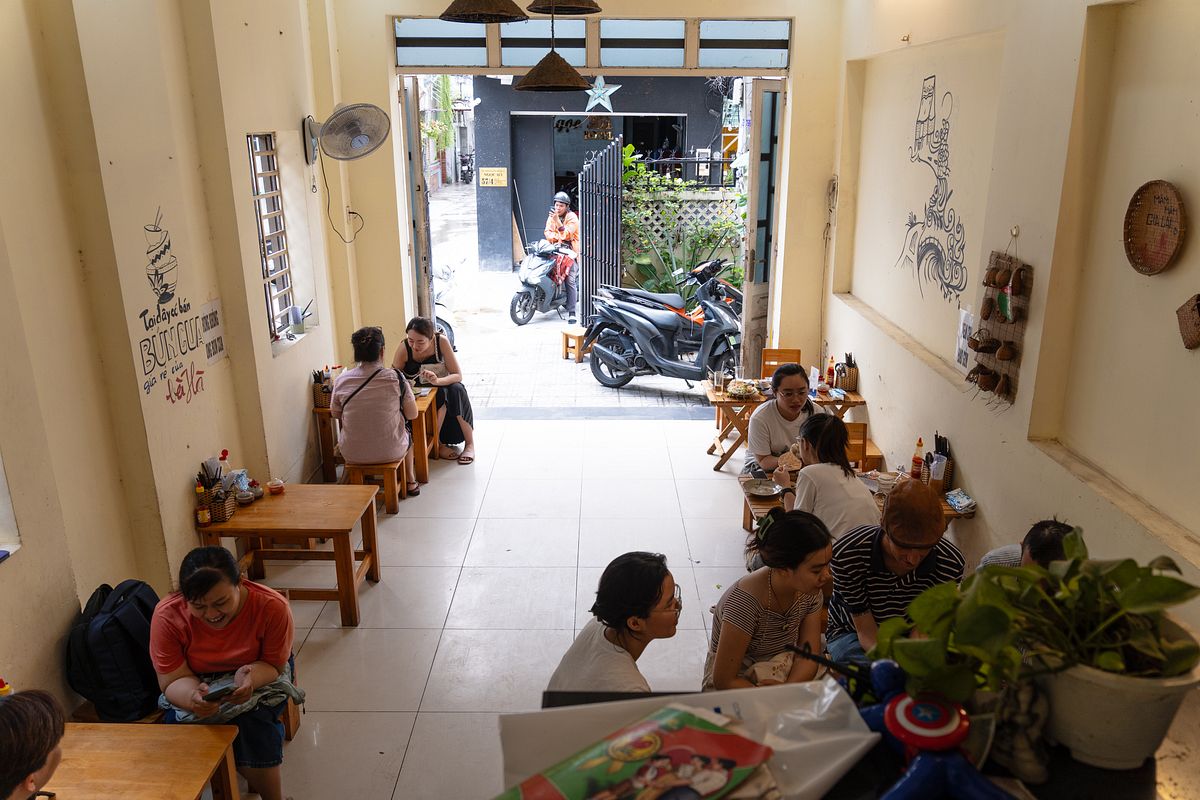 In addition to the infamous bún cua Gia Lai, the menu also features a wide variety of dishes — including bánh canh, bún riêu, phở khô, bánh khọt, and bánh cuốn — all with a fascinating Gia Lai twist. Before delving into the main attraction, we had a jolly time going through each and every item in awe and appreciation, because they are all well-prepared and interesting. Here, bánh canh noodles are made of wheat flour instead of just the usual tapioca flour; bánh khọt is eaten with a punchy sauce of pickled baby eggplant, pineapple, and mắm nêm; and the surprising winner of the evening turned out to be rolls of bánh cuốn, which, despite the name, is actually gỏi cuốn accompanied by a moreish peanut dipping sauce. Meals like these made me grateful to live in Saigon, because the city continues to astound me every day with its bottomless mother lode of new gems to discover.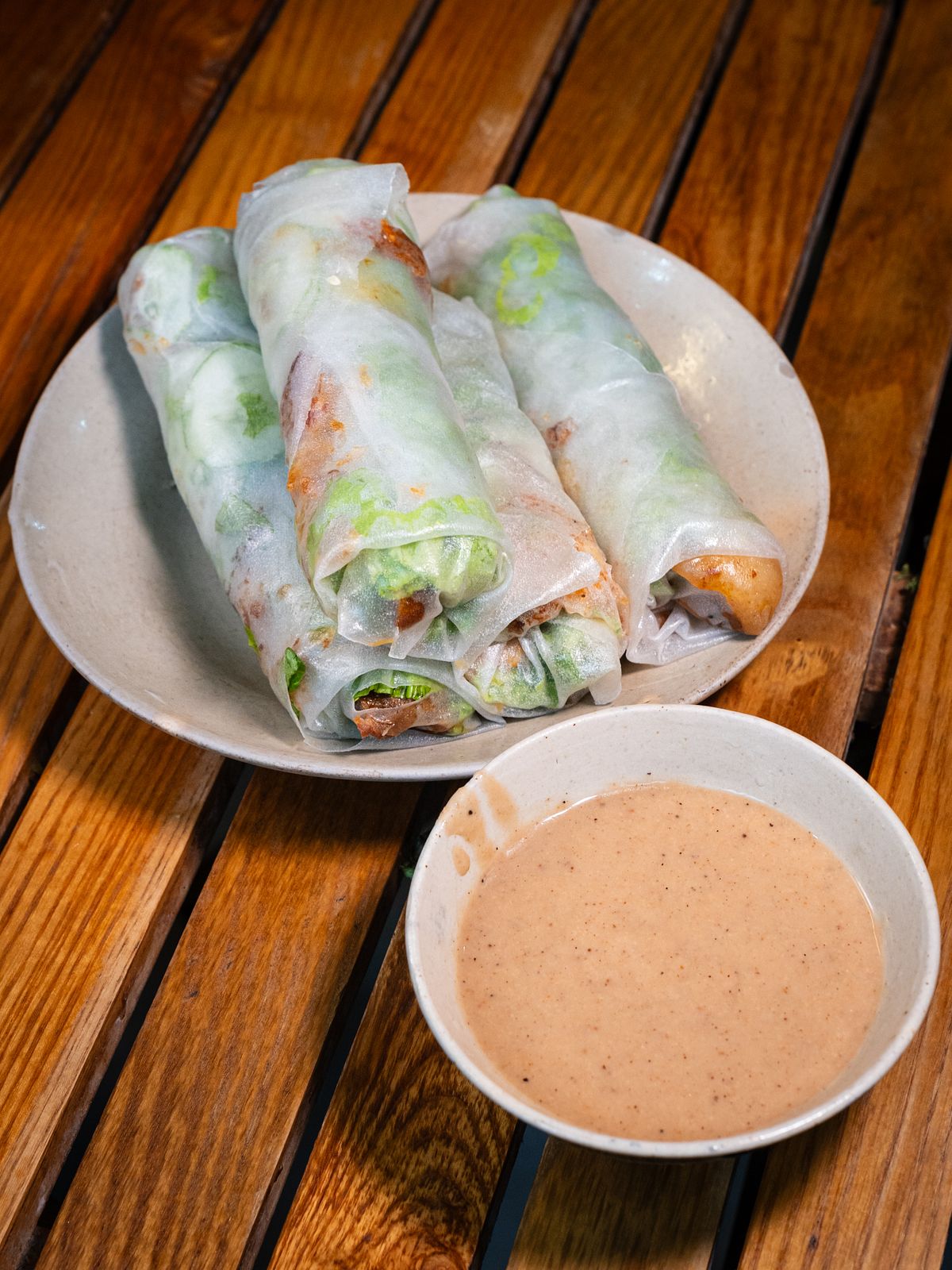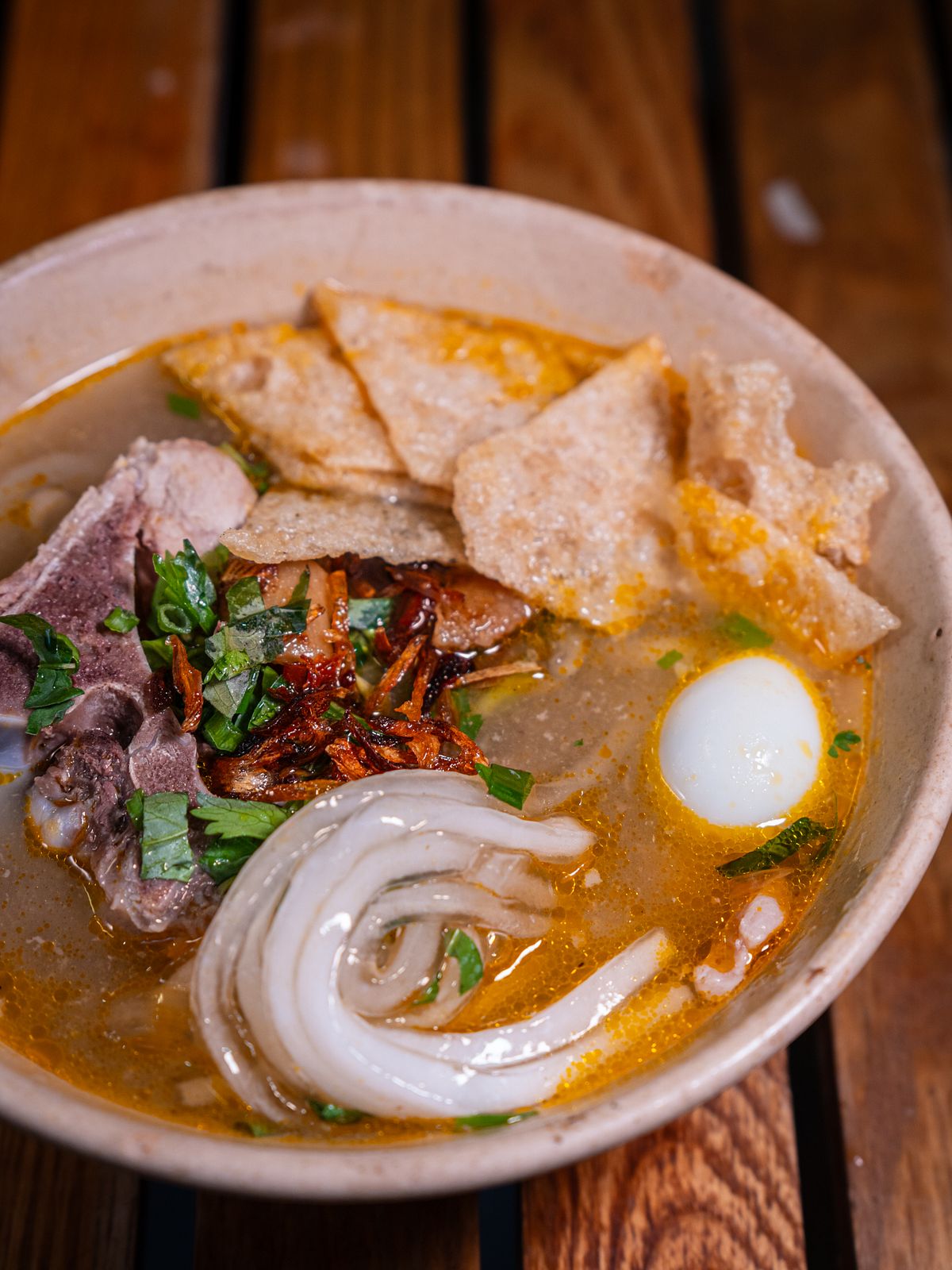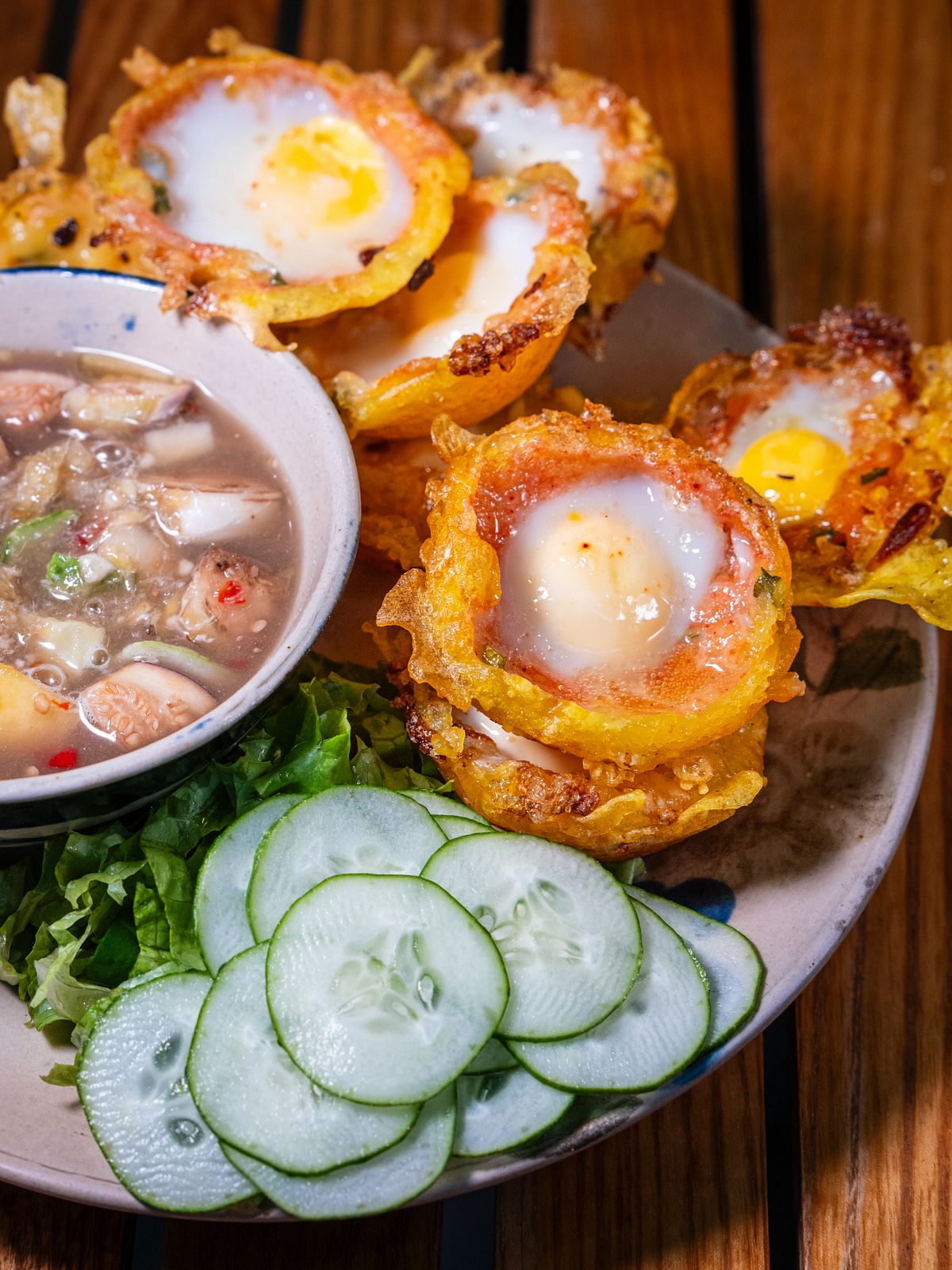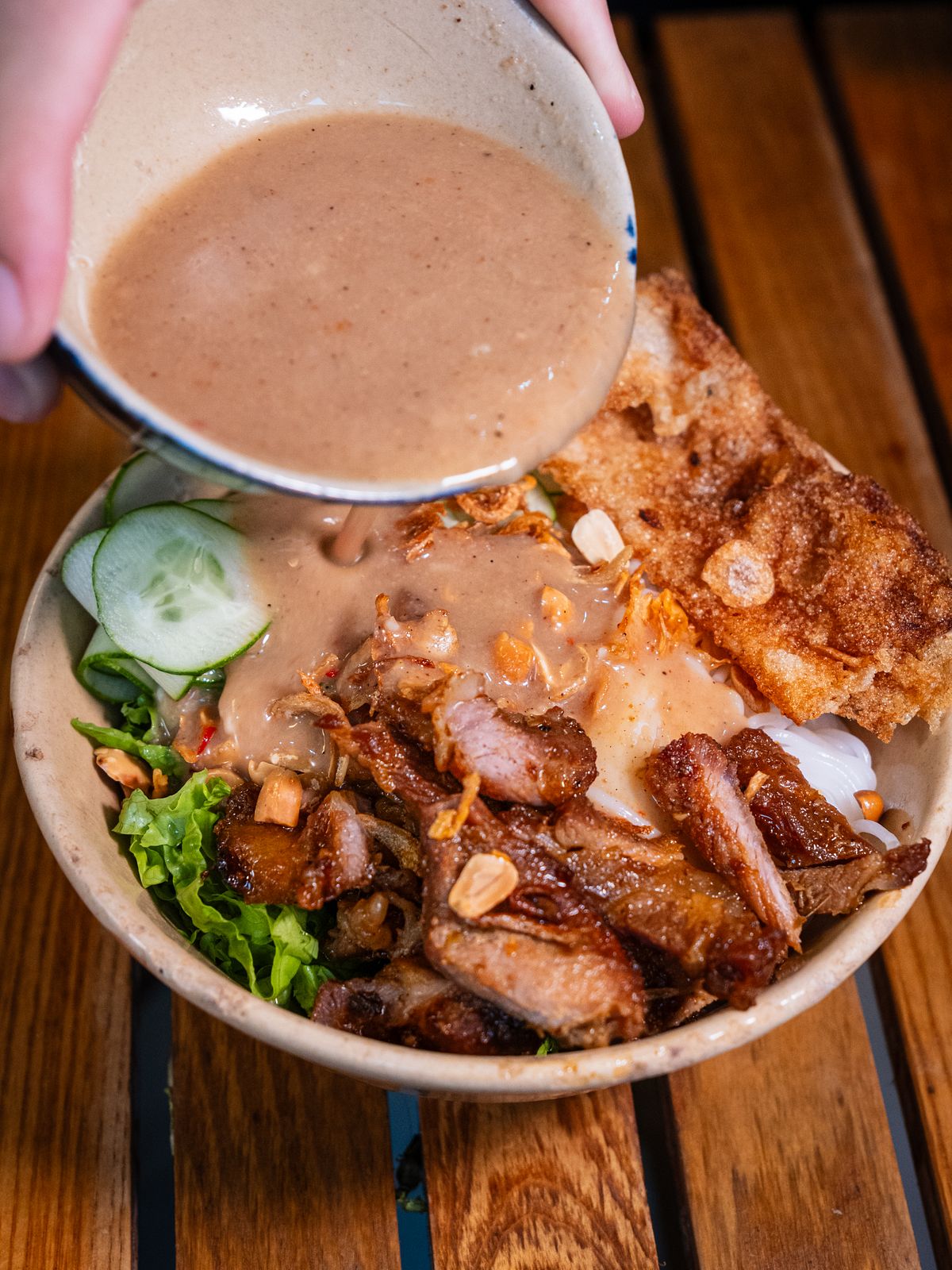 One can already smell bún cua Gia Lai even before it lands on the table, because the dining room is perfumed with an unmistakable aroma of crustacean. A portion of bún cua comes with a bundle of bún, a few ladles of black broth just enough to fill half the bowl, bamboo shoots, and a grey-tinted boiled egg that also spent time marinating in the mắm cua sauce.
Bún cua Gia Lai 101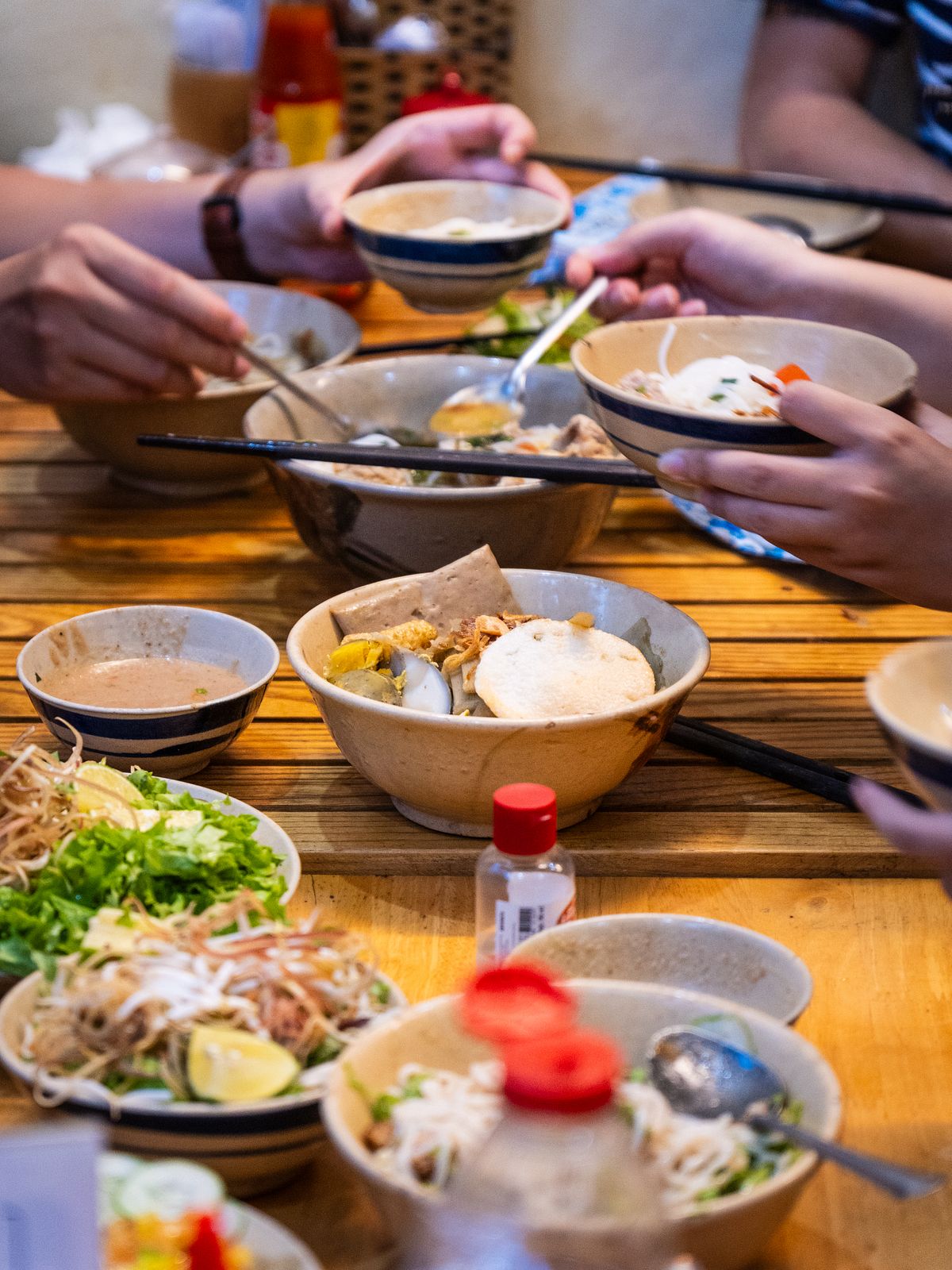 Unlike time-honored classics like phở and gỏi cuốn whose origin story might never be fully discovered, the tale behind bún cua Gia Lai's manifestation is rooted in surprisingly contemporary history. According to elders in Pleiku, the capital city of the province and also the noodle dish's birthplace, bún cua came to the Central Highlands in the 1950s alongside Bình Định immigrants who moved to the hilly province for blue-collar work. The dish was popular first as a breakfast food because the savory, salty crab sauce made carb-loading much easier, especially during a time of austerity when a bún cua bowl only comprised bún, mắm cua, and scavenged wild greens.
Freshwater crabs, known as cua đồng or "field crabs," are a perennial friend of the Vietnamese people, because they're abundant and easy to catch with little effort. Their diminutive size makes picking apart their flesh a fool's errand, so it's often much more efficient to just remove the carapace and blend them into a paste, which is boiled and served as is, or mixed with minced meat and egg into a crab custard, or chả cua. Most bún riêu cua in Saigon opt for the latter presentation, because bún riêu is a gentle noodle dish that cares about your feelings. Bún riêu understands that some eaters might find the earthiness of crab hard to enjoy at first, so it puts on the little training wheels in the form of meat and egg, so they can ease into it. Not bún cua Gia Lai.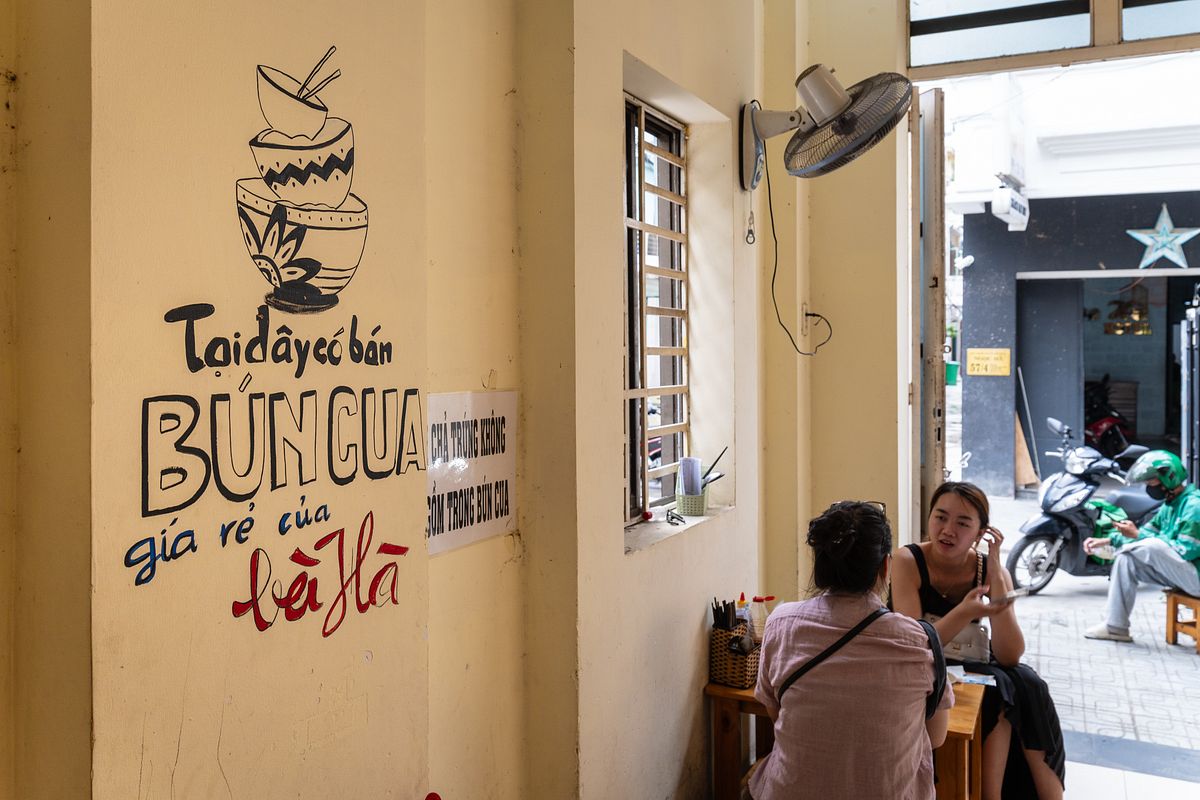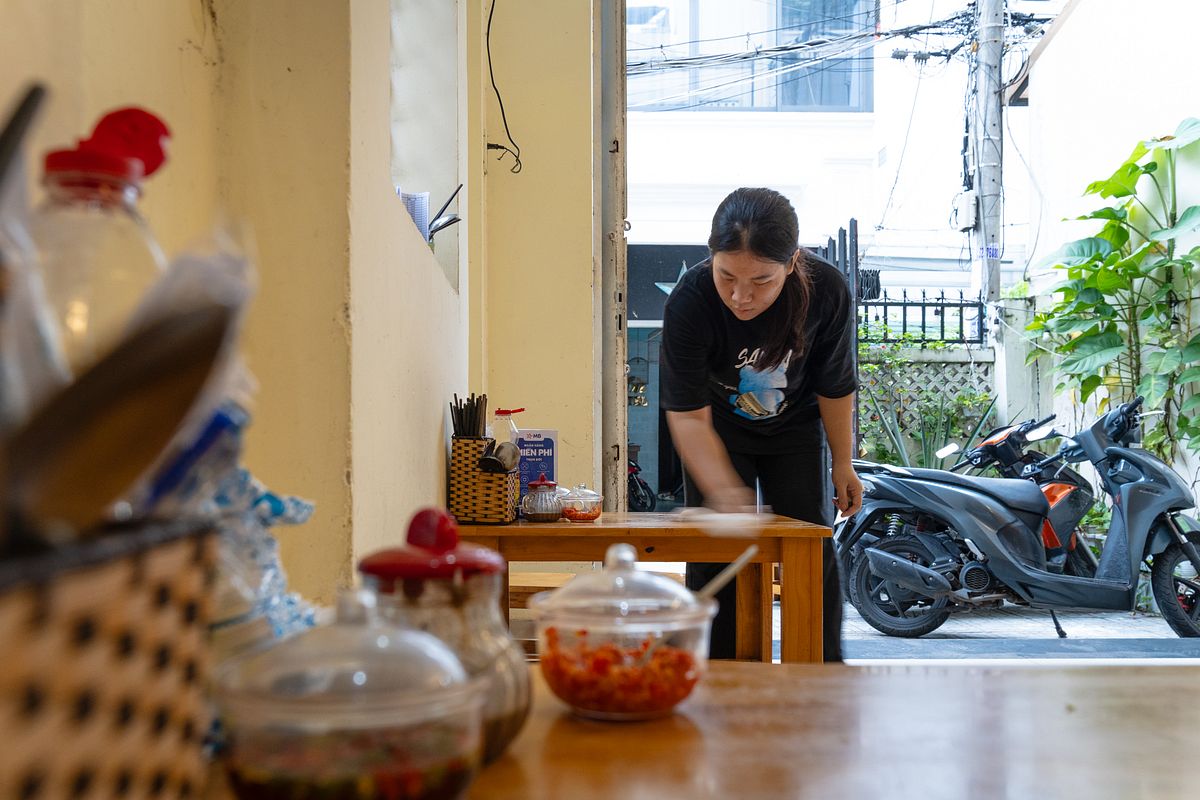 Bún cua Gia Lai has little patience for precious little wusses. You're here for crab noodles? Well, this black sauce will be the most dizzyingly crab-tastic thing you'll ever eat in your life. You can run, but you can't hide. You might be tempted to mask the intensity by squeezing in lime, peppering your bowl with chili, smothering the provided fresh herbs in the sauce, downing refreshing trà đá in between slurps, but you won't be able to get away. This pungent crab essence will hunt you down. It coats the noodles, hugs the vegetables, and lingers on your palate, filling your senses with a deep sense of umami, funk, and intoxication. You either find it strangely delicious or recoil in resignation.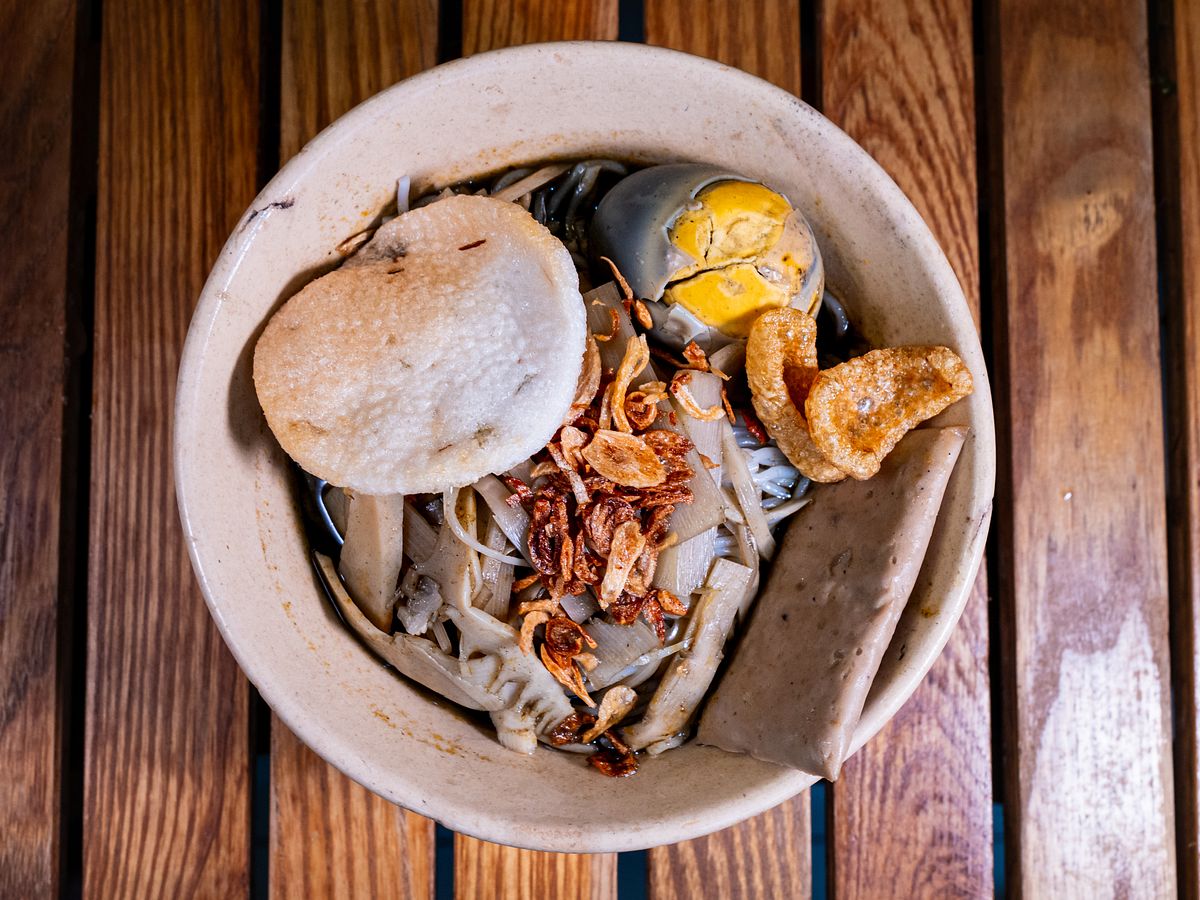 I recoiled in resignation, sunk into myself, dejected and shamed, bested by bún. Rationally, I understand the purpose of this unique crab juice: fermentation introduces an umami, funky quality to the sauce that fresh crabs might lack. Supported by a range of textures like crispy fried shallot and crunchy greens, bún cua seems like a harmonious meal — in theory, that is. In practice, I was overwhelmed by both the intense taste and fragrance of the mắm cua and had to abandon the dish midway.
Art is often subjective, and while daily meals might not qualify as artworks, they are nonetheless also labors of love that can educate, delight, and contribute to the wondrous quality of the human experience. Even though I've learned the hard way that bún cua might not be the dish for me, I discovered an intriguing episode in the history of regional cuisines, and a whole world of other Central Highlands treats that are fulfilling to the tummy and the mind. The stinky, the spicy, the sweet and the crunchy — these are what we stay alive for.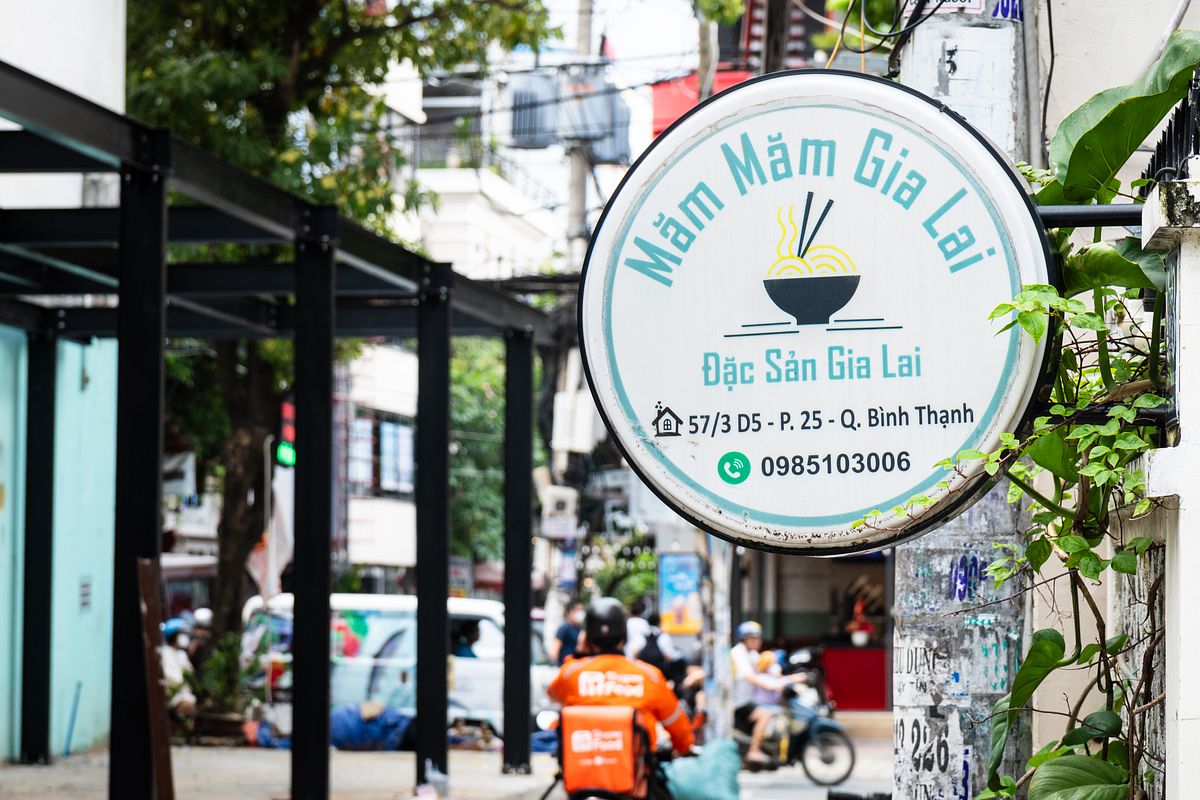 Măm Măm Gia Lai is open from 11am to 10pm.
To sum up:
Taste: Unrated
Price: 5/5
Atmosphere: 4/5
Friendliness: 5/5
Location: 4/5
Khôi loves noodles, is a raging millennial and will write for food.
Măm Măm Gia Lai
57/3 D5 Street, Ward 25, Bình Thạnh, HCMC