Over half of the plastic pollution in the ocean comes from five countries, including Vietnam, China, the Philippines, Thailand and Indonesia.
Most of the rubbish comes from residential areas and construction sites, as well as hotels and tourism services near the beach, according to Dan Tri.
Meanwhile, Tuoi Tre shares that in early 2011, a project named "Building a Socialized Model of Waste Management" in Hoi An received nearly VND900 million (USD39,000) from the Global Environment Facility (GEF). The program's initial objective was to meet the long-term goals of Hoi An's waste management strategy.
The project organized four training courses on domestic waste collection, sorting and disposal skills. Local residents have also been trained to sort household waste into recyclables and non-recyclables, and to sell the latter to door-to-door garbage collectors for cash.
Le Thi Van, the owner of a garbage-collecting facility in Hoi An, says that there is no longer a stinking smell in her house since her neighbors have learned how to sort household waste thanks to the program.
Some of the fund has been used on equipment for collecting garbage, including modern vehicles, allowing collectors to carry out their job with greater ease.
"Everyone has something to gain in the end. Homemakers are better informed about environmental issues, garbage collectors earn enough to put food on the table and my house stinks less," Van said.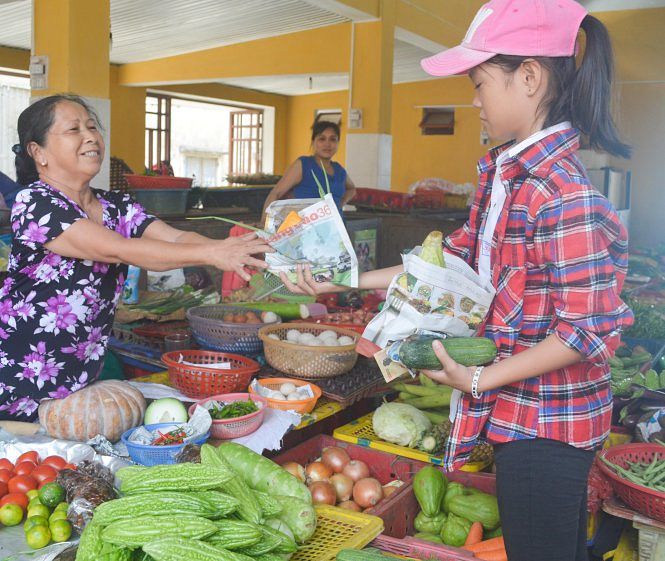 Such initiatives are motivated in part by small but concrete actions to protect the environment done by people living 30 kilometers away from Hoi An for years. On the Cham Islands, which sit off the coast, paper bags, tree leaves and newspapers are used as eco-friendly alternatives as residents are aware of the dangers of plastic waste.
"It was inconvenient at first, to be honest, but then it just grew on me and before I knew it, I was advocating for others to switch away from plastic bags," said Nguyen Thi Thu Thanh, a souvenir seller.
From the initial goal of improving the city's capability in managing its waste problems, the GEF-funded program has achieved something even greater: supporting the livelihood of the city's poor and reshaping the lifestyle of locals.
---

Related Articles:
---