Oh, to live amongst exposed brick and polished wood.
A house in Phu Tho Province designed by NH Village Architects uses local materials and warm, earthy tones to create a setting in harmony with the surrounding area.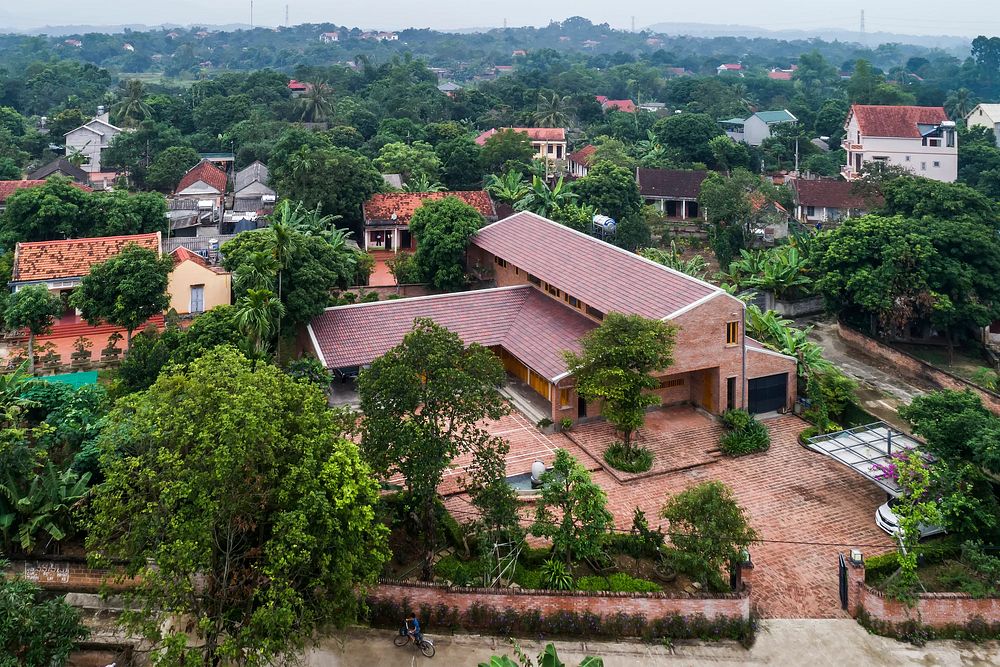 According to ArchDaily, the architects deployed a locally sourced type of wood called xoan (Melia azedarach) throughout the 450-square-meter home.
Other than the bridge structure which holds the sweeping roof up and is partially made of concrete, and the exposed brick walls, the rest of the structure — and the furniture inside it — was made using xoan.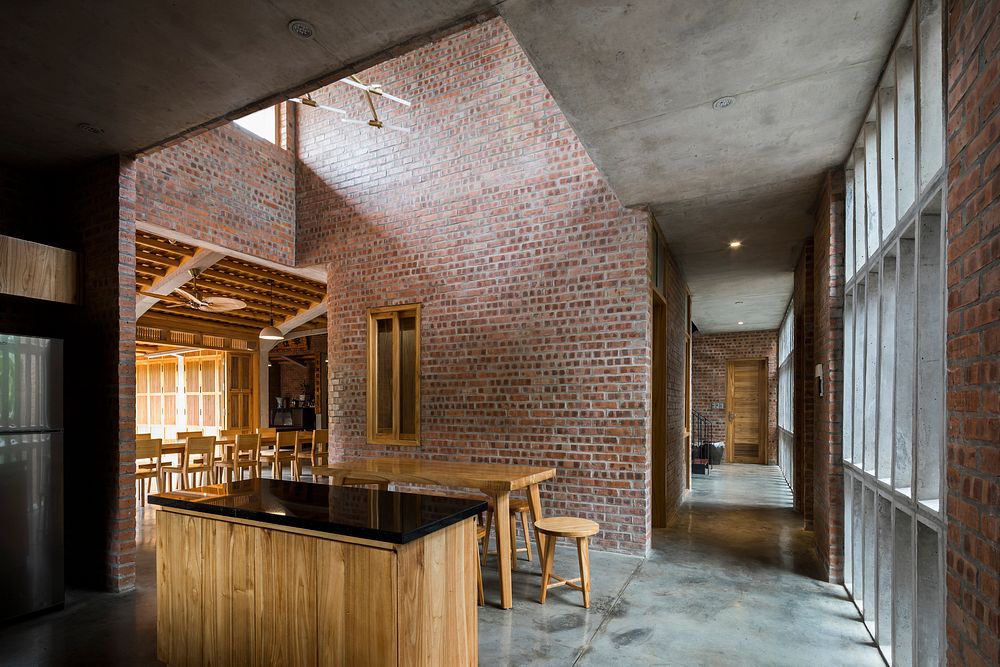 The abode is for a large family, and the first floor features an altar space and a connecting dining-living space which opens onto a large central yard. The kitchen and two main bedrooms, as well as a storage area, are towards the back of the property, while three guest rooms overlooking a lush garden are on the second floor.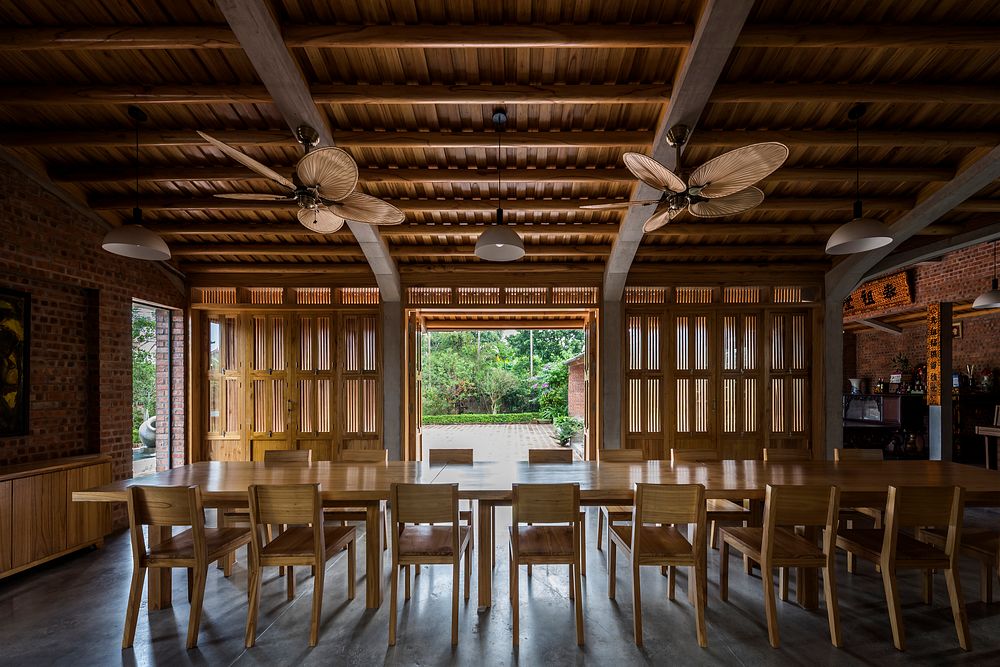 While the house is 450 square meters, the overall plot is 1,200 square meters, meaning there is ample outdoor space for daily living.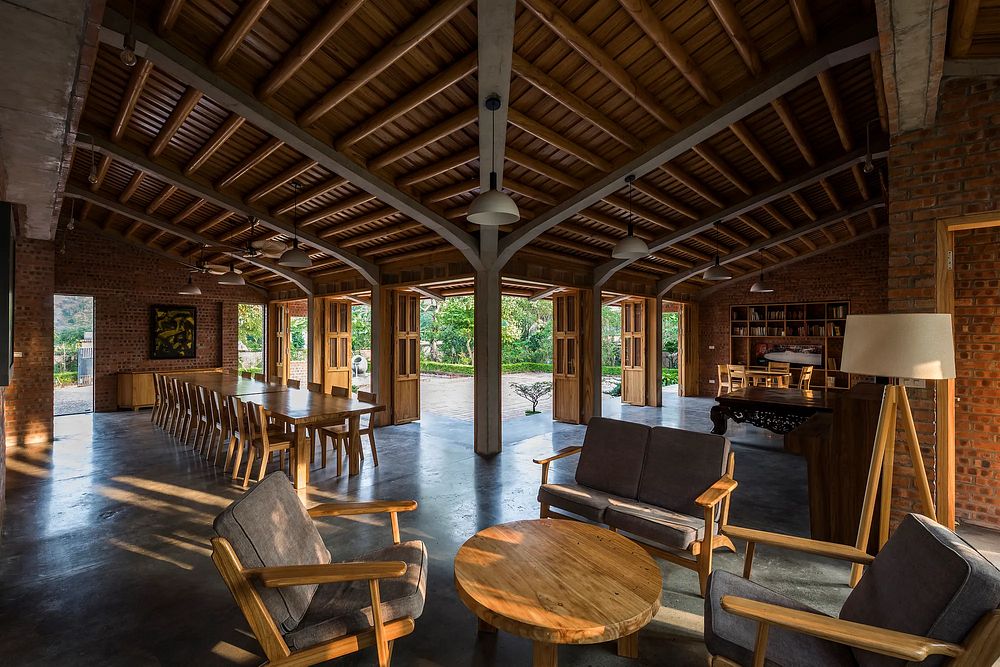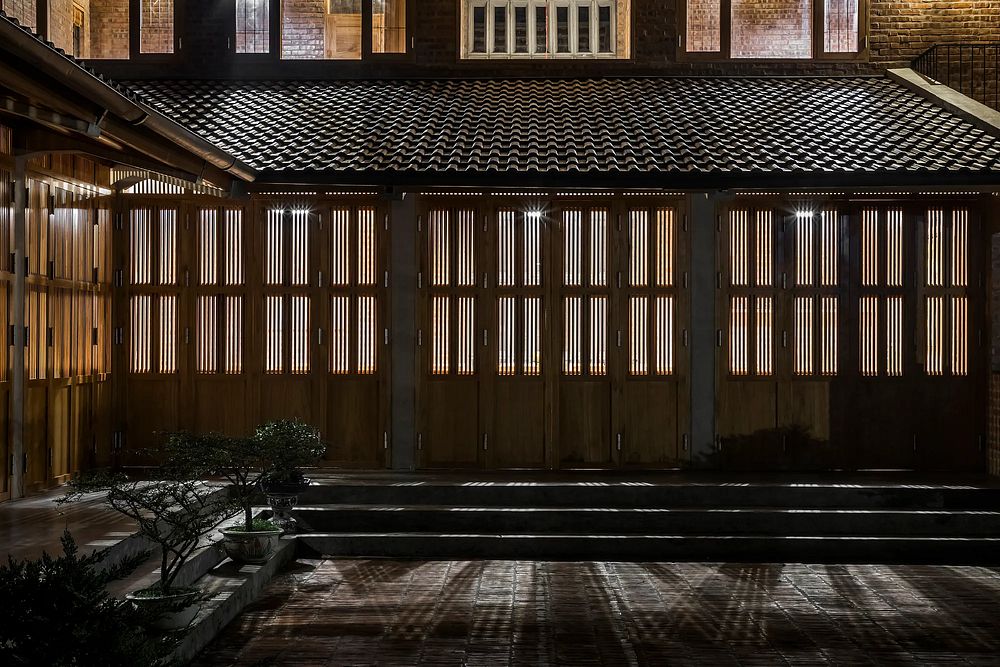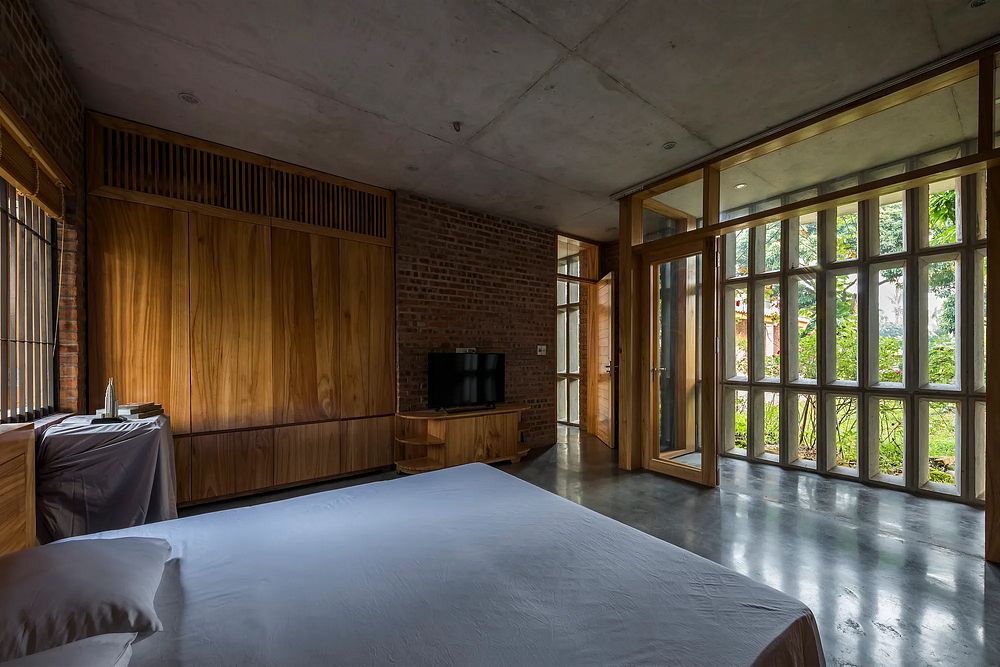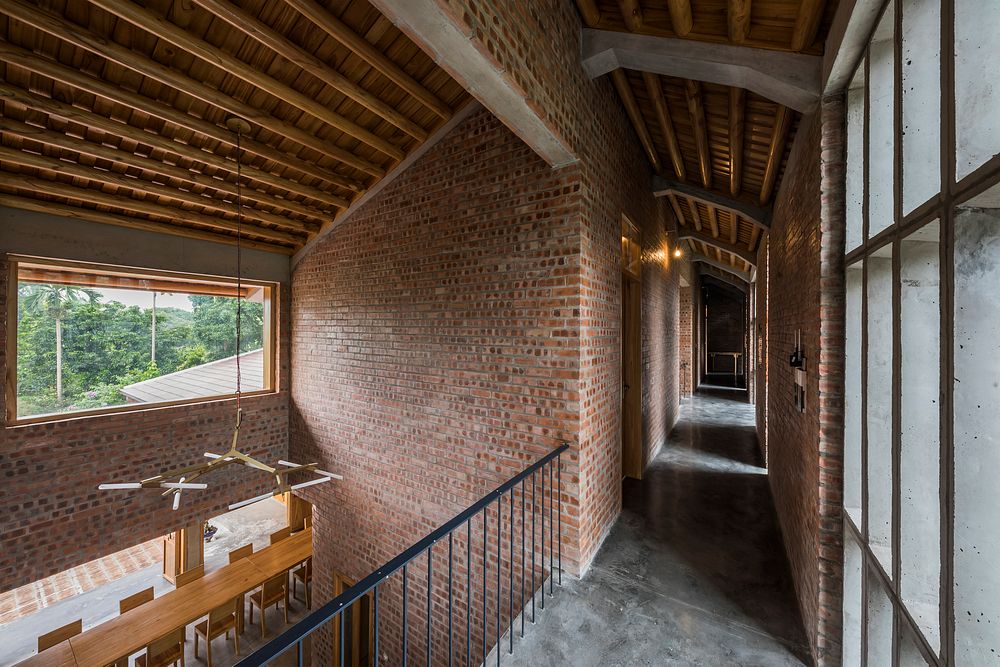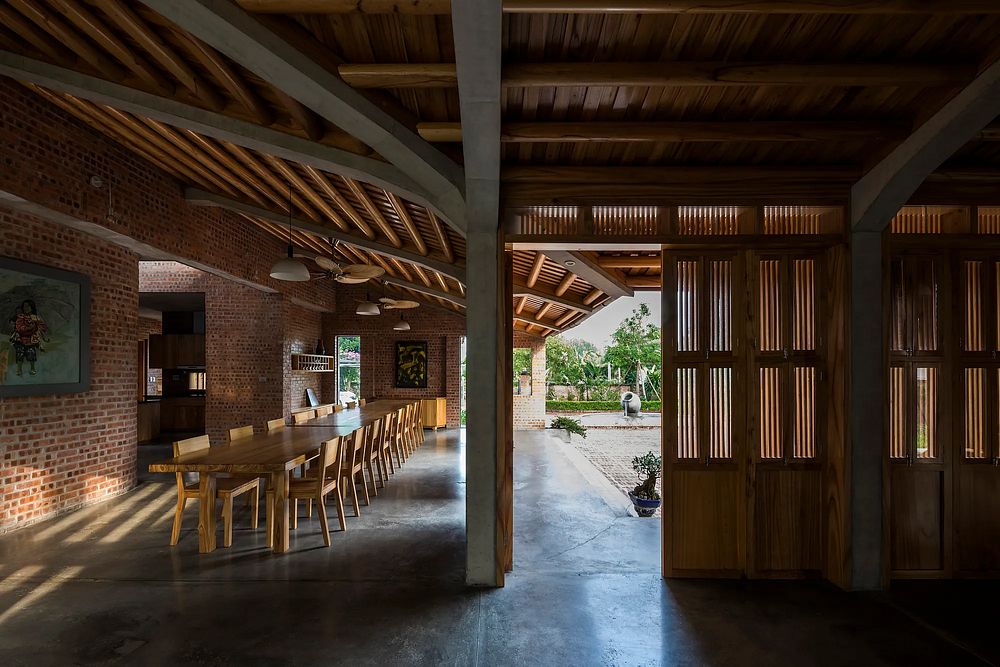 [Photos by Hiroyuki Oki via ArchDaily]