CH House, a multi-generational abode that fosters harmonious family connectivity amidst Hanoi's discordant din, recently won the Dedalo Minosse International Prize for clients commissioning a house in the under-40 category.
ODDO architects embarked on the project with the aim of facilitating familial closeness, serenity and traditional lifestyles within the increasingly modernizing capital city. Their task was made more challenging by the confines of the 42-by-35 plot allocated for conventional tube homes in Vietnam. But through creative use of levels and open space, they could achieve their goals in the five-story home.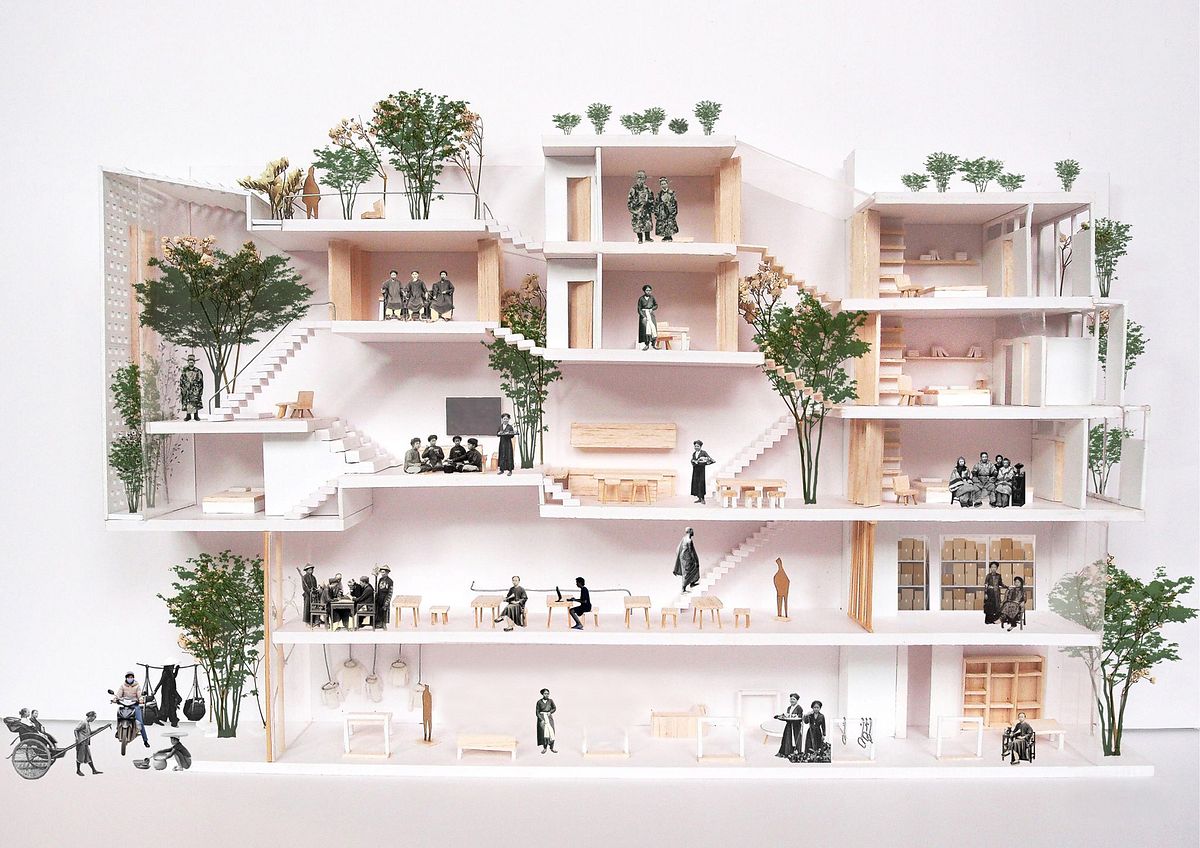 Above the first two floors, which are designed for unspecified commercial use, rest the family's areas which include the kitchen, living room, dining room and library.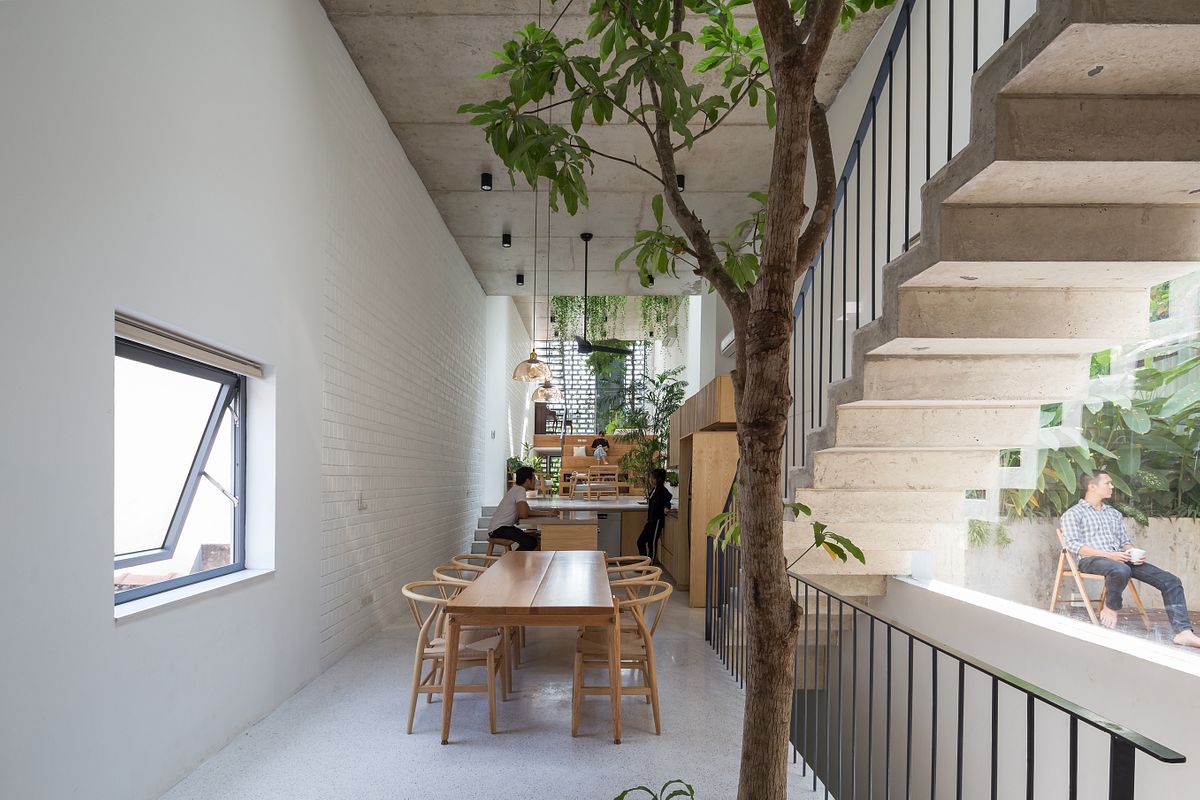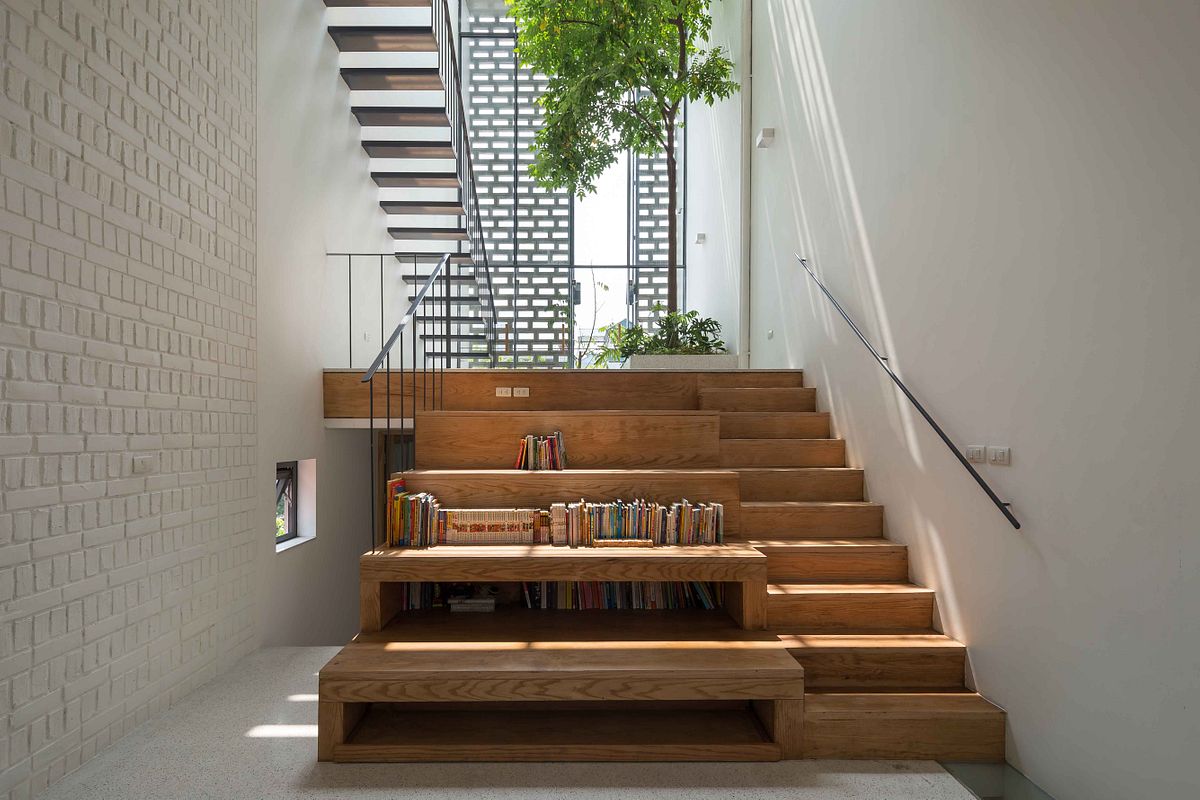 Staircases are set against the walls to create large open spaces several floors high that invite in natural light and increase ease of communication between floors. The grandparents' and parents' bedrooms are nestled in the center of the structure to maximize peace and quiet while the two children's bedrooms open onto a void space encouraging easy interaction with the house's inhabitants. Folding partitions and screen walls supply versatile privacy.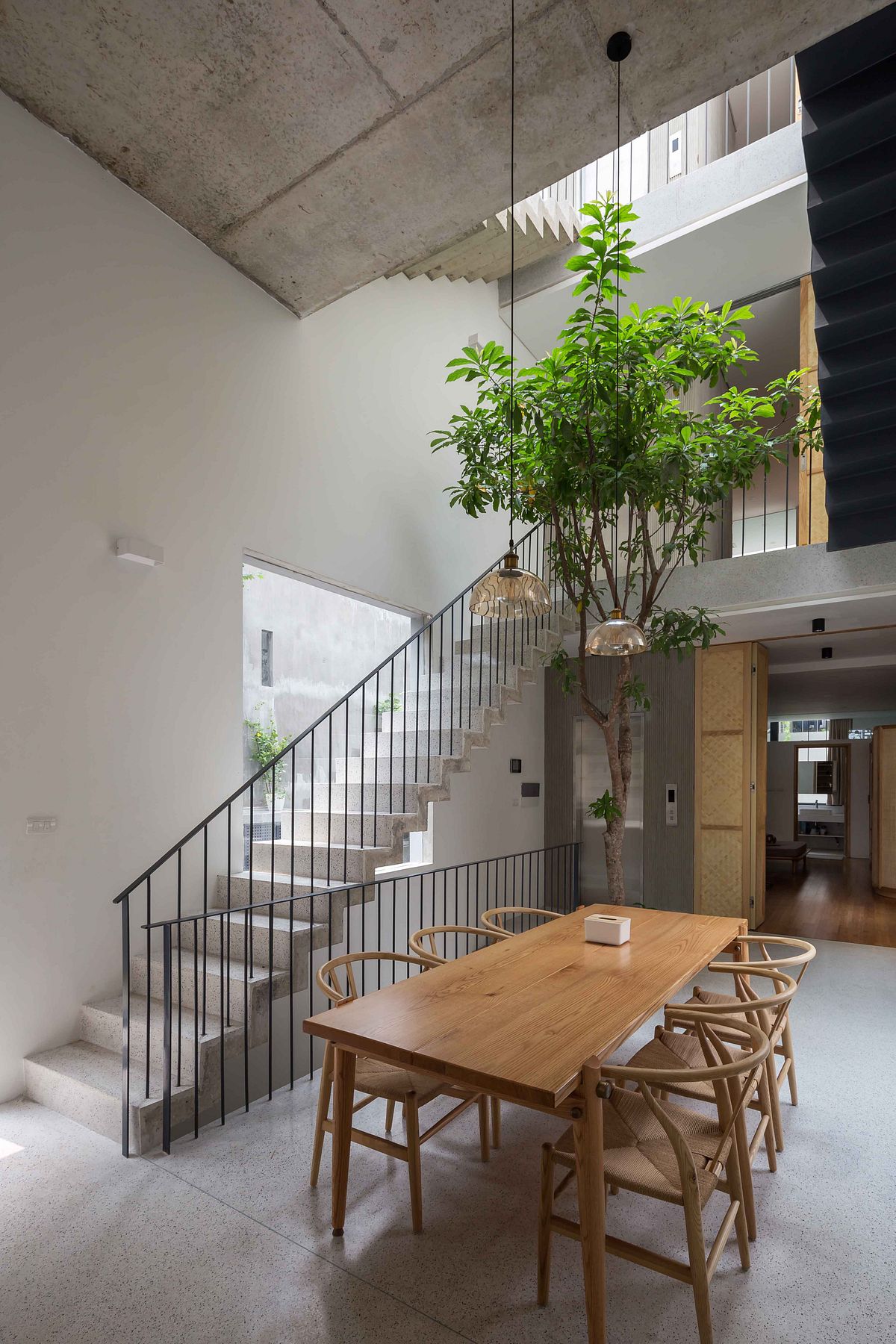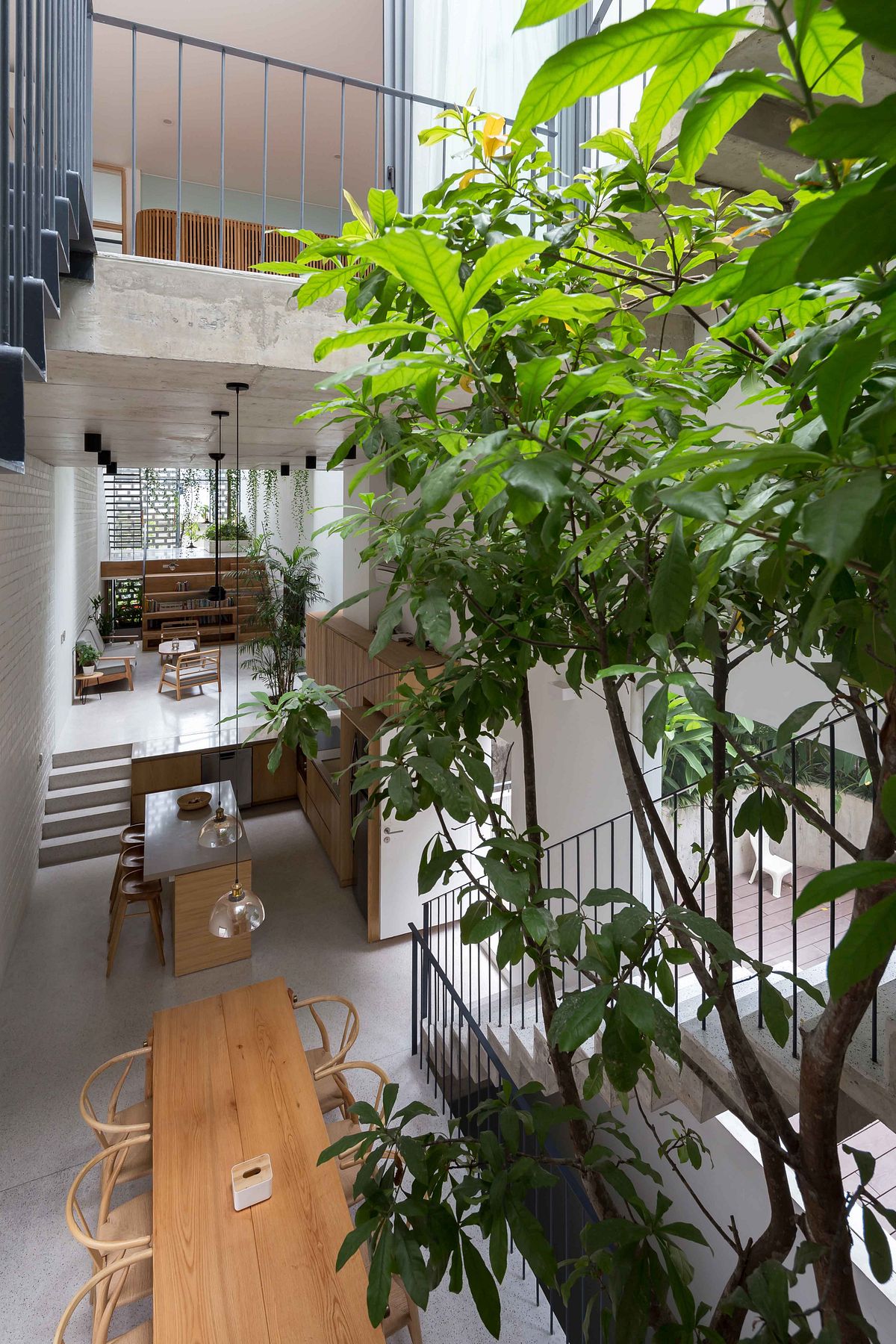 A perforated cement block layer outside of a steel frame and a glass inner layer creates a facade that shields against the sun and city pollution while promoting natural ventilation.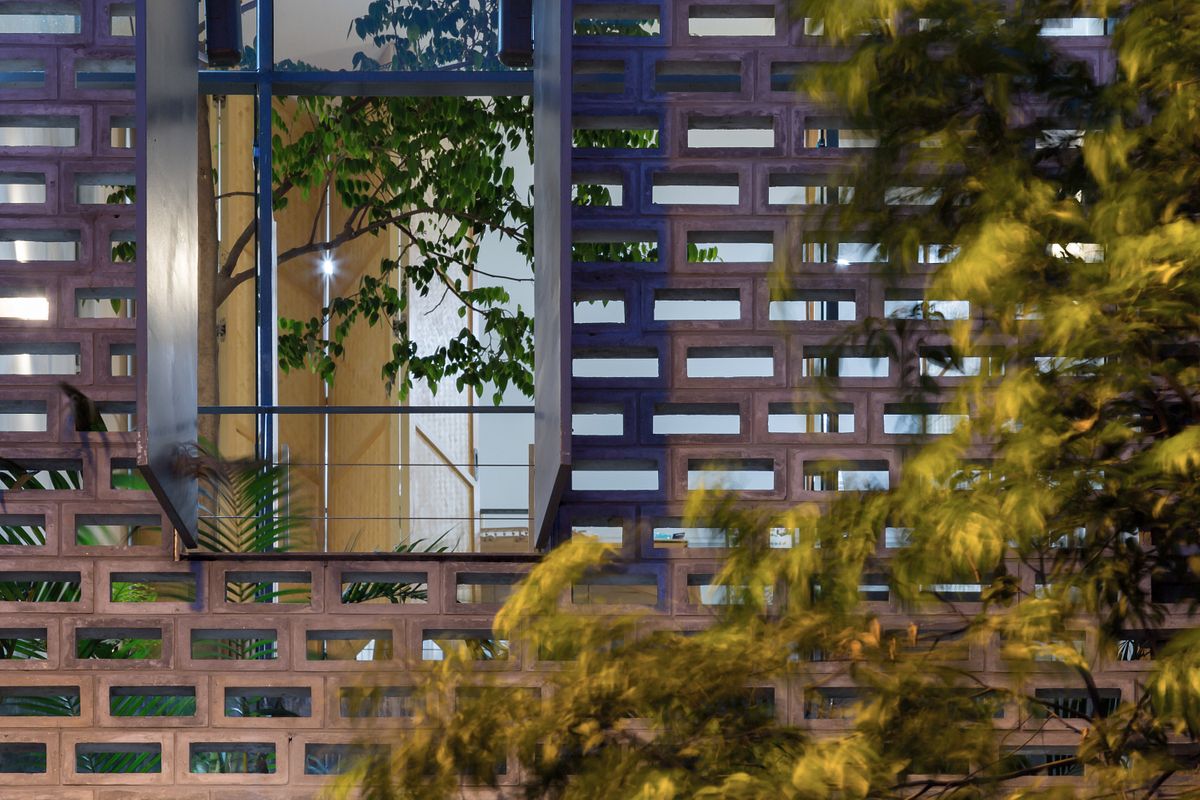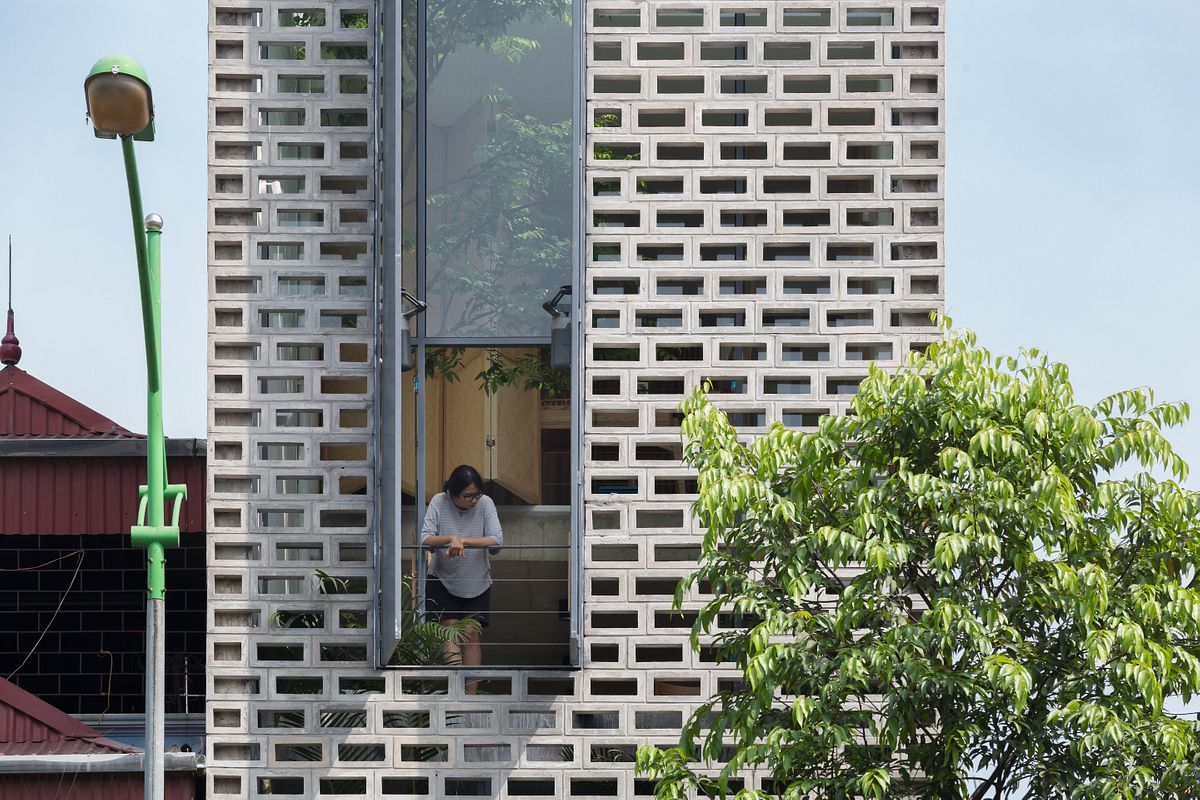 The Hanoi architects stressed that in addition to encouraging connection between family members, they wanted to house to bring people into closer proximity to nature and thus placed trees throughout the house and planned for rooftop gardens, base of the building is recessed.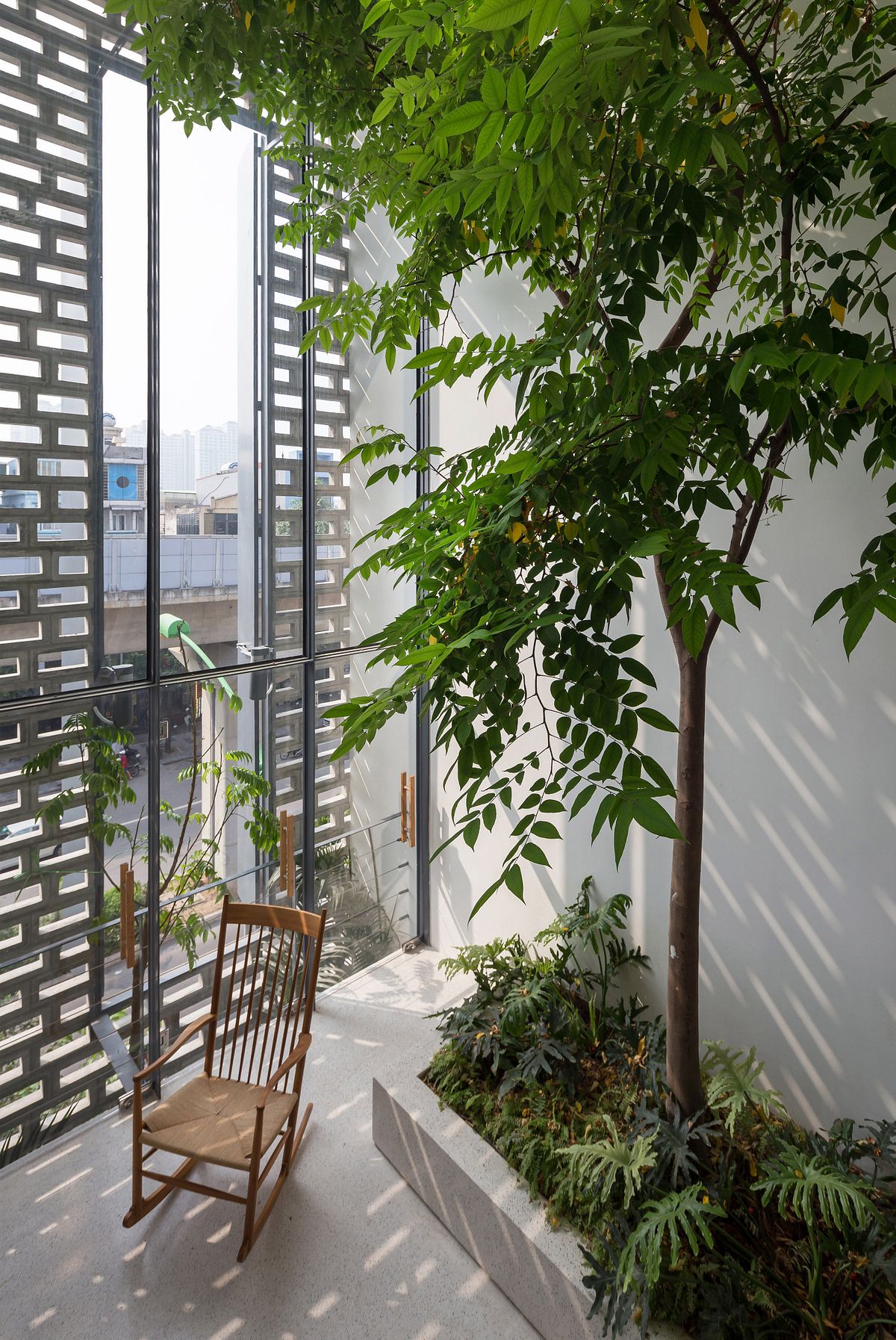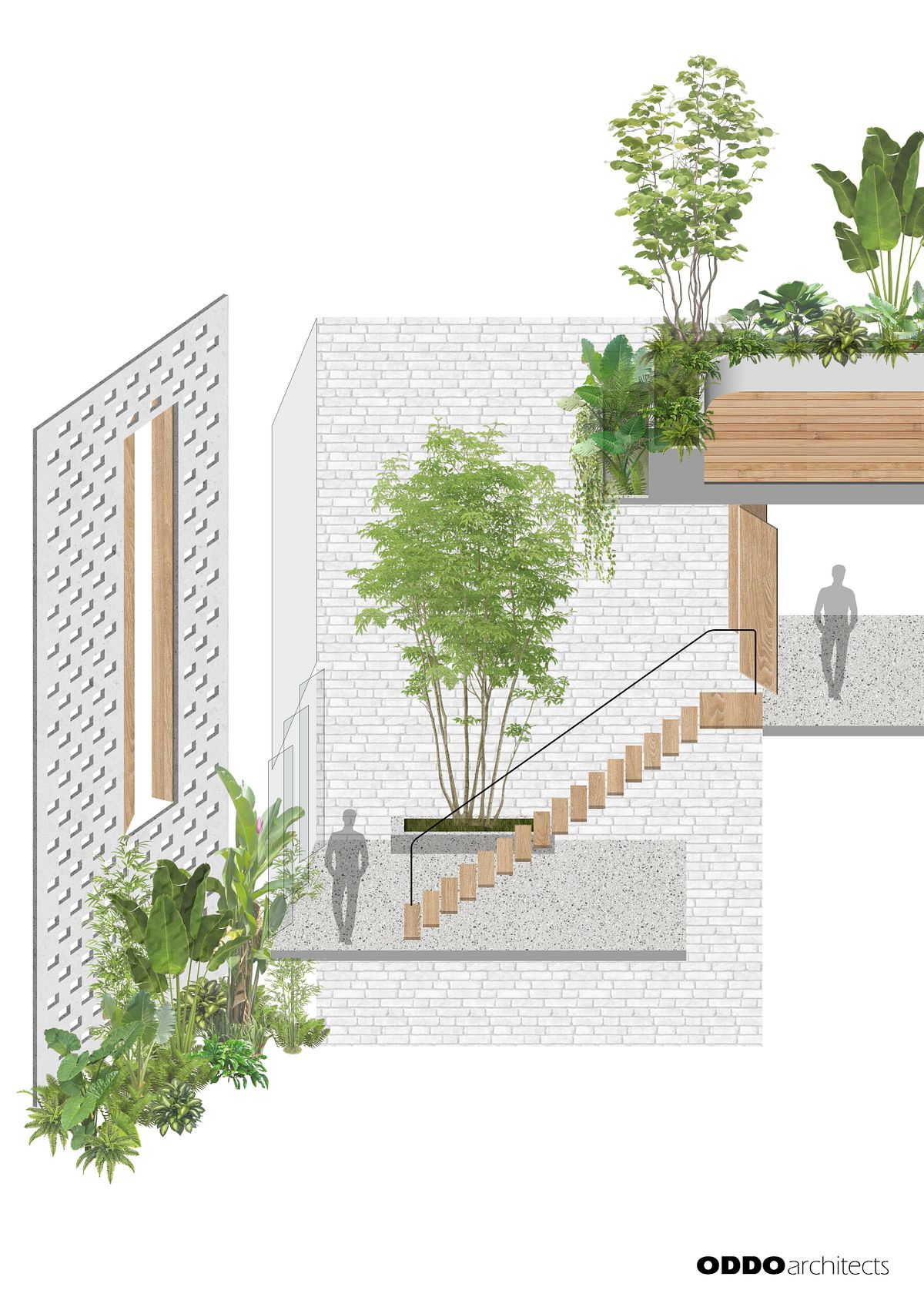 To further the oasis-like experience offered by the home, the base of the building is recessed to create some space between it and the busy Hanoi street. Despite the cramped area cluttered with buildings, traffic and people, the design maximizes peace and quiet within the walls.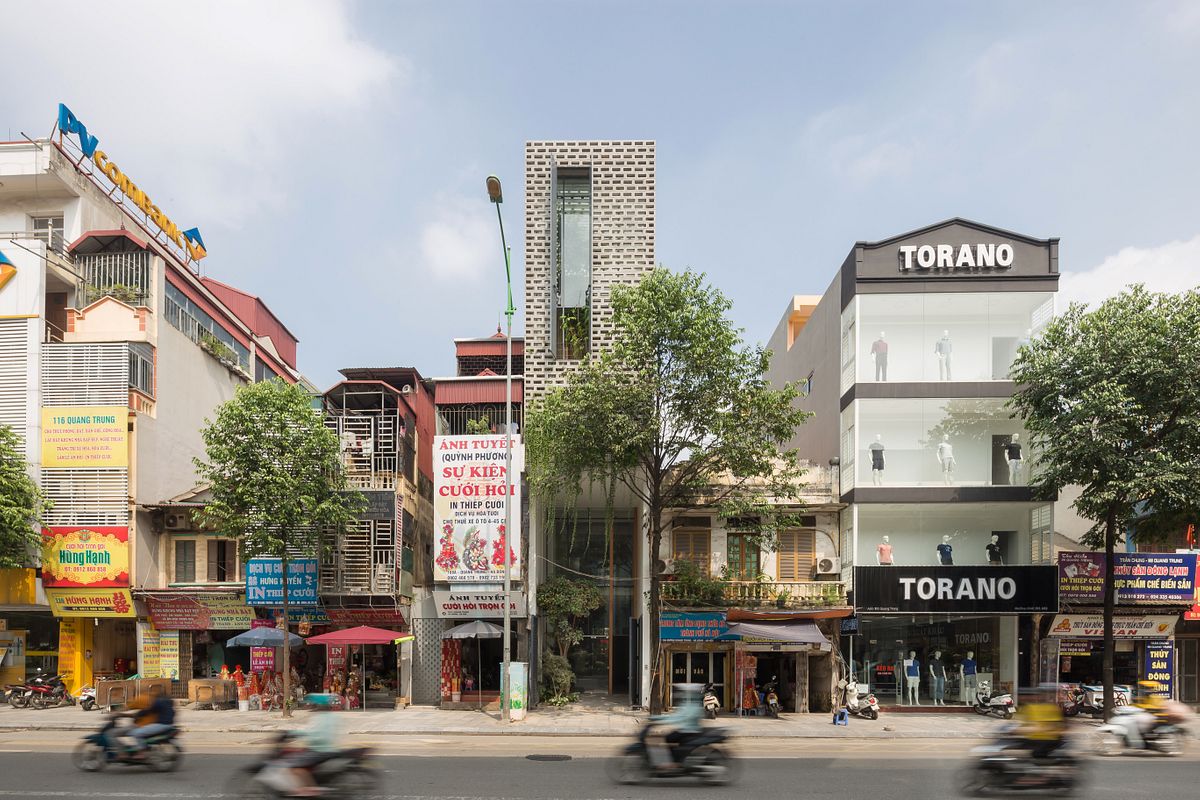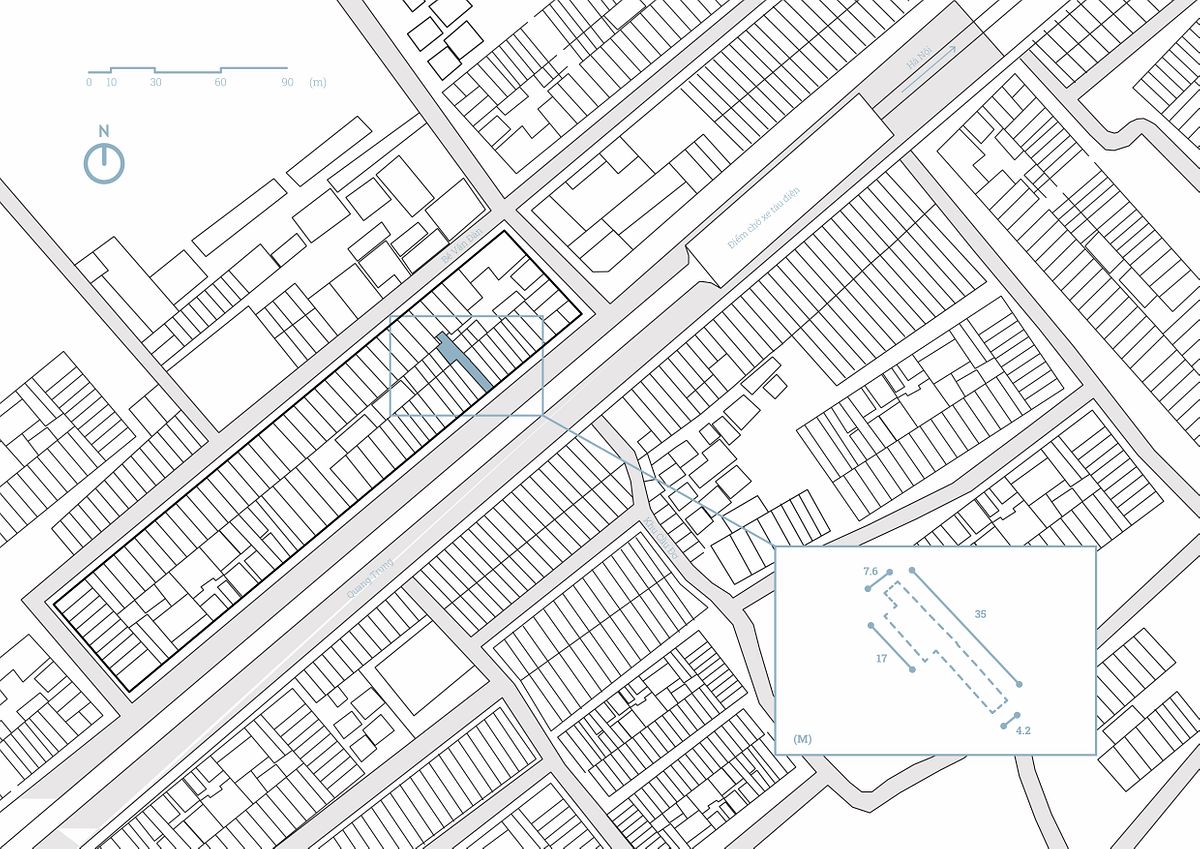 CH House was honored last month with Dedalo Minosse International Prize for commissioning a building for an architect under the age of 40. Representatives for ODDO architects traveled to Teatro Olimpico, Vicenza, Italy to accept the honor in person. The award is unique for focusing on the client's role in a building project and giving "special attention to people who determine the success of the work: the architect and the client, supported by the project executors (the building firms) and the public administrations."
Have a peak at the home's serene areas in the video below: