During the early 20th century, the French were really into building opera houses in Vietnam. Any city with a sizable European population was all but guaranteed to have a theater in its town center, along with a church and a few fancy colonial villas.
Hai Phong was no exception. The northern port town, now Vietnam's third-largest city, began the 20th century with roughly 16,000 residents, several thousand of whom were French soldiers or expatriates, according to VnExpress. As such, a theater was built in the city center to accommodate Hai Phong's European population.
For the opera house, Hai Phong's French administration chose the site of An Bien Market near what was once the Bonnal Canal, moving the trading post elsewhere in 1900 and beginning construction on the theater in 1904. The Western Theater, as it was called at the time, was built entirely of materials imported from France and reached completion in 1912.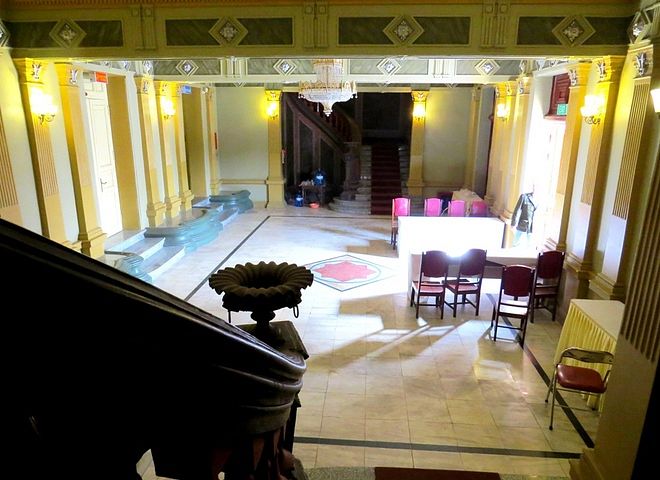 To this day, Hai Phong's opera house remains a prime example of French colonial architecture, outfitted with an ornate Gothic interior and massive, winding staircases, Grecian design elements and opulent paintings from floor to ceiling. In 2000, city officials invited experts to the theater to restore several decaying paintings around the theater.
Within the main performance hall, the Hai Phong Opera House provides seating for 300 patrons over two floors; its plush, red cushioned chairs fit perfectly with the gold trimming and high domed ceiling of the space. Upstairs, around 10 large meeting rooms remain filled with fine upholstered wooden furniture.
However the most recent historical event to which the opera house is linked was on November 20, 1946, when a battle took place right outside the theater's doors, as Vietnamese soldiers took on the French, killing 50 enemy soldiers before sacrificing themselves. Hai Phong's opera house is now officially recognized as a national monument.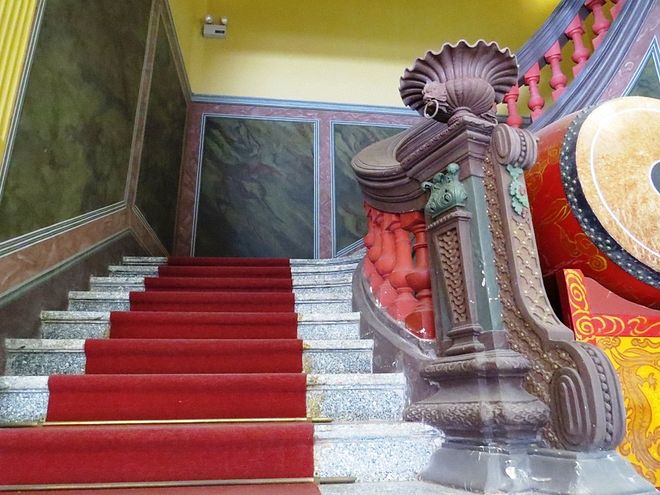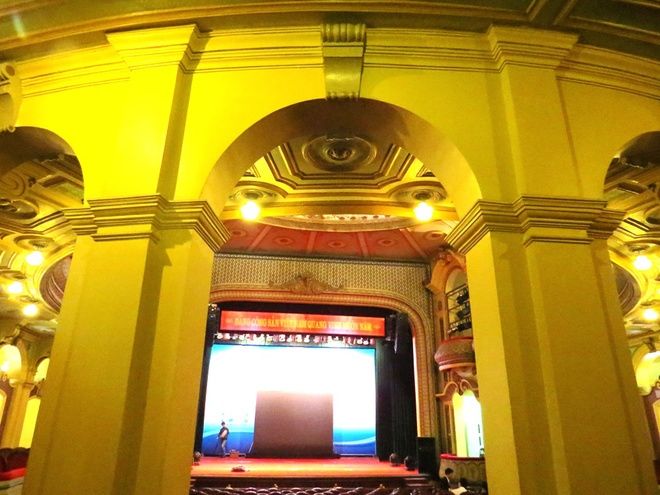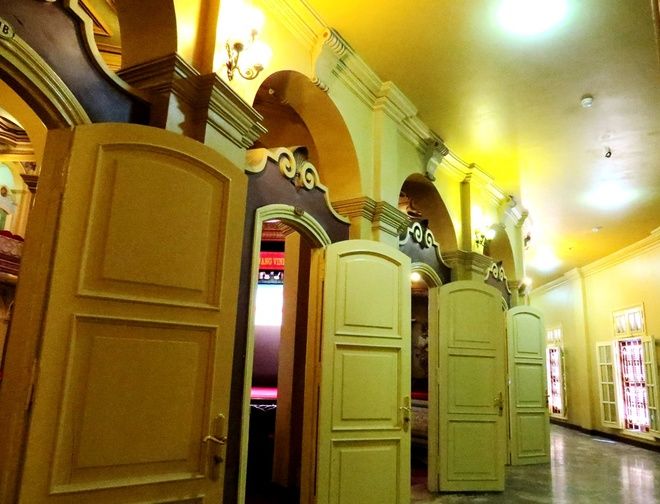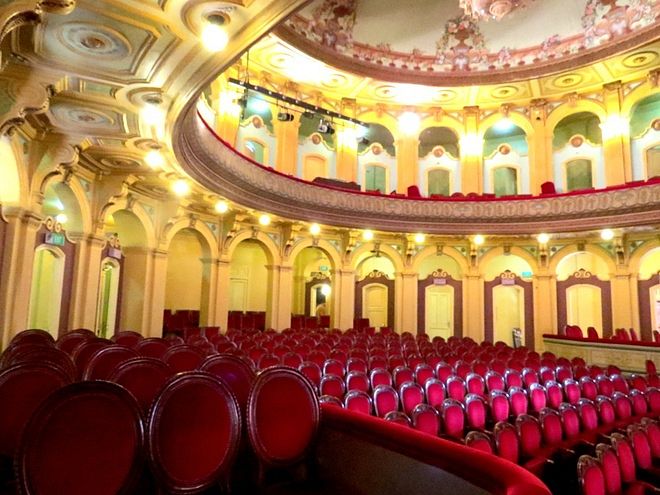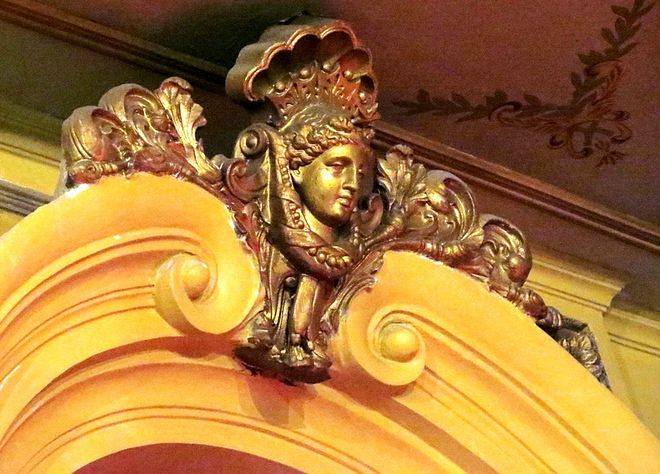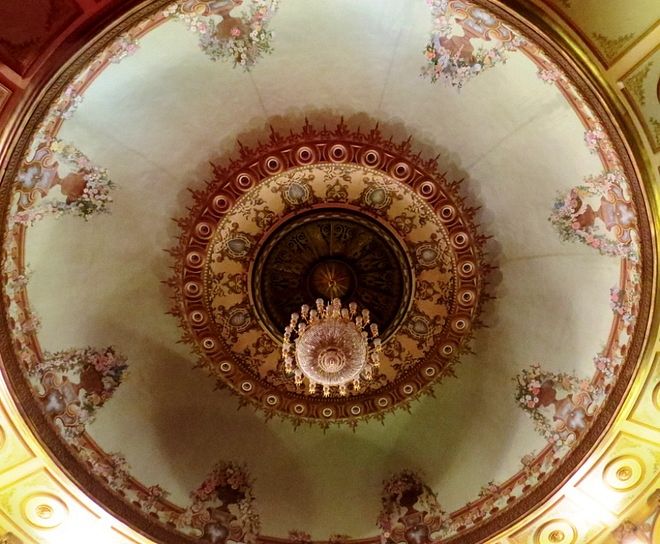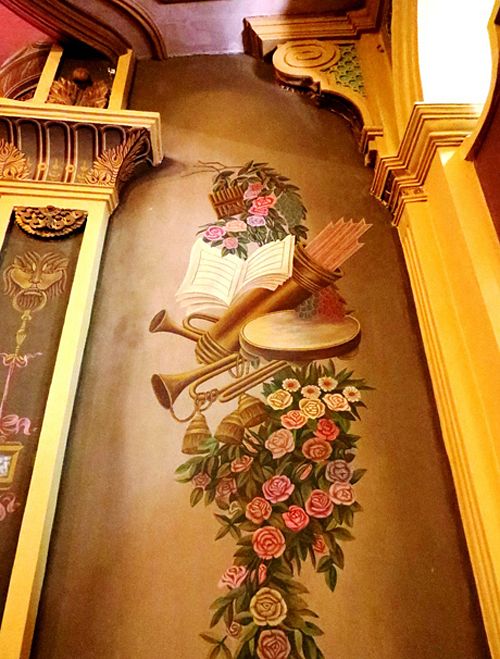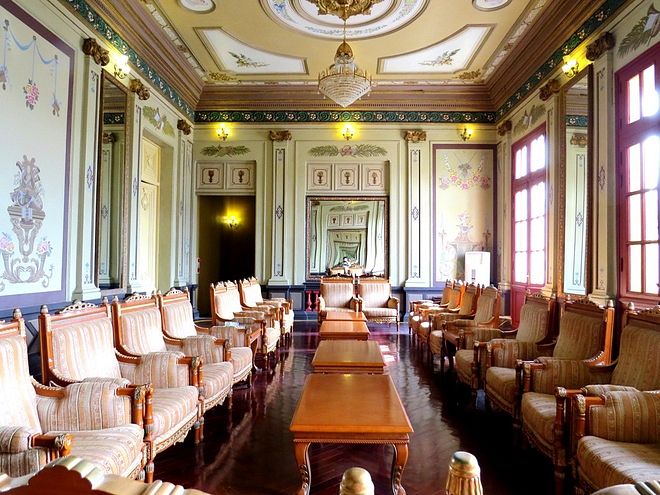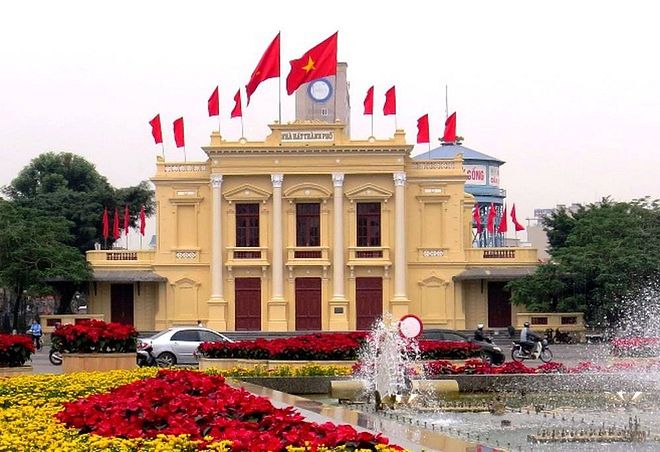 [Photos via VnExpress]