If recent developments in Vietnam's COVID-19 outbreak have dampened your spirit, here's a wholesome pick-me-up.
Vietnam's cybersphere has been circulating a photo in the past few days showing a man in sportswear drenched in sweat next to a young woman dressed in a bridal gown. Behind the seemingly random image is the sweet romance of Danh Tùng and Lê Trang, residents of Thanh Hoa Province.
At 4am on July 11, Tùng had already woken up to prepare for perhaps the greatest race he ever finished in his life. The route spanned 19 kilometers from Quang Xuong District to Hoang Hoa District, where Trang lives. After one hour and forty minutes, he arrived at the destination, running past open fields, commercial streets and throngs of morning traffic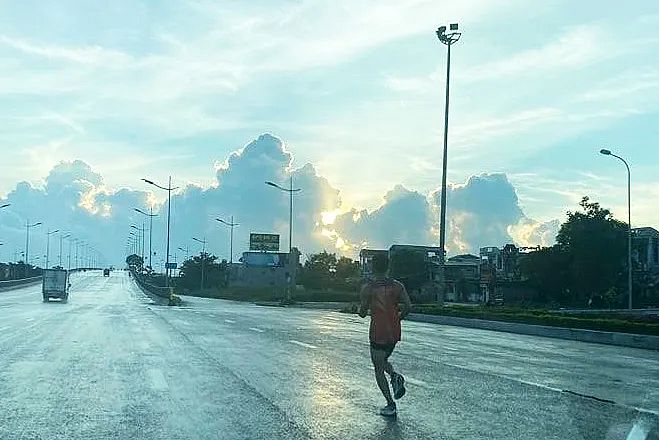 The image was taken at the moment when he completed the run. "This đón dâu challenge was set by my wife. It's also something I've been meaning to do for a while as a present to my better half," he told Zing in Vietnamese. "Running 19 kilometers is not hard for me because I practice this frequently. On average, I run 80 kilometers a week. Nonetheless, this will always be an unforgettable memory for our wedding day."
Following a short rest, Tùng showered and changed into his suit, which was brought over to the bride's house by friends. Then, they were wedded. Because of the ongoing pandemic, the ceremony was small, with only family and a few close friends attending.
According to Tùng, they are both avid runners and members of the community called Thanh Hóa Runners. It was through marathons that they got to know each other and fell in love.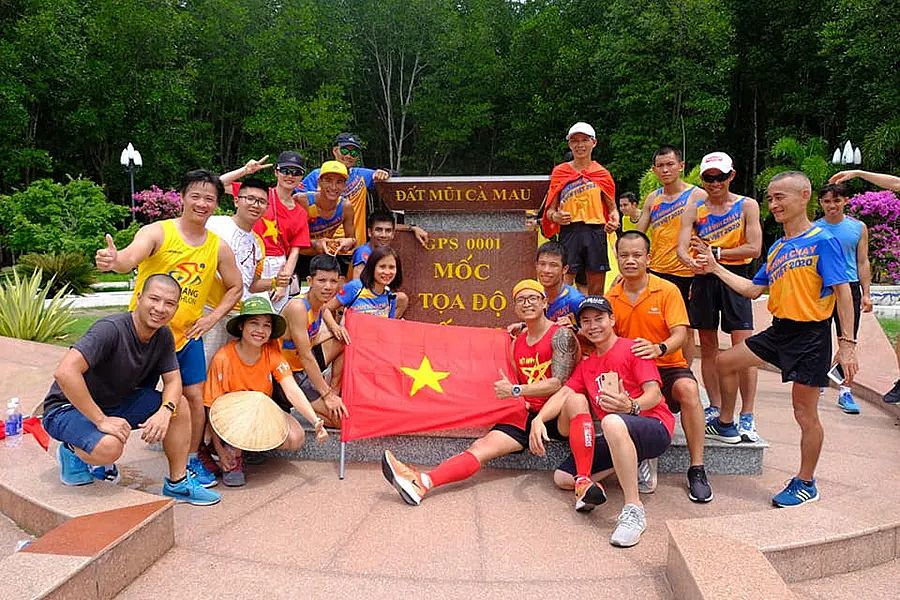 In June last year, he was part of a 10-person team participating in an intra-Vietnam run from Lang Son to Ca Mau to raise funds for charity. Trang also joined, but as a member of the supporting crew. In 184 days, the run was successfully accomplished with amazing financial results: "We undertook the project to raise money to give underprivileged children money for free cleft palate surgeries. After that, over 100 kids received the operation," Tùng explains.
For him, the journey was also a personal win, as the pair made many invaluable memories together. The second leg from Hoa Binh to Thanh Hoa ended late in the evening, so Tùng took a ride on Trang's motorbike to the rest stop.
"I was exhausted after the leg and was so sleepy that I almost fell off the bike many times. Still, she was adamant in not allowing me to hug her," he reminisced.
[Photos via Web The Thao]