North Korean Supreme Leader, Kim Jung-Un, made his first public appearance in 40 days on Monday amid rumors of a possible coup in the international press, reports NK News.
The enigmatic leader had last been see at a concert in Pyongyang on September 3, sparking stories about his deteriorating health and the stability of the North Korean leadership.
An article published by North Korean state newspaper Rodong Sinmun on Tuesday showed pictures of Jung-Un visiting a new residential district built for scientists, cane in hand.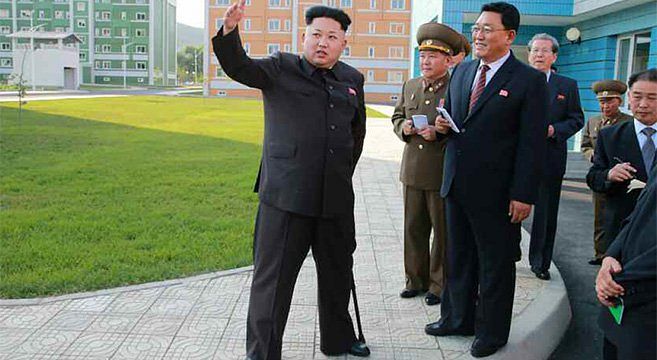 "Kim Jong Un, first secretary of the Workers' Party of Korea, first chairman of the National Defence Commission of the DPRK and supreme commander of the Korean People's Army, gave field guidance to the newly built Wisong Scientists Residential District," the article stated.
Though the report didn't address his health issues directly, it mentioned his "discomfort."
"Jiro Ishimaru of Asia Press, an Osaka-based organisation with well-placed contacts in North Korea, said earlier this month that the most likely explanation for his absence was ongoing treatment for a leg condition such as gout. He was adamant that rumours Kim had been ousted from power in a coup d'etat were nonsense," reports the the Guardian.
The Washington Post quoted Adam Cathcart, a North Korea expert at Leeds University in England, who said that Kim's absence highlighted the lack of "coherent alternative leadership" in Pyongyang.
This "is further confirmation that he won't be stepping down anytime soon," Cathcart added.