Nepalese police have announced that a Vietnamese citizen is among 12 climbers confirmed dead after a blizzard hit the mountainous region on Tuesday, according to the Wall Street Journal.
"More than 100 tourists were crossing the nearly 18,000-foot-high Thorong La pass when heavy snow began to fall Tuesday," Basant Hamal, general secretary of the nonprofit Himalayan Rescue Association was quoted as saying by the paper.
While some have been rescued, many others are still accounted for 22 of which are feared dead.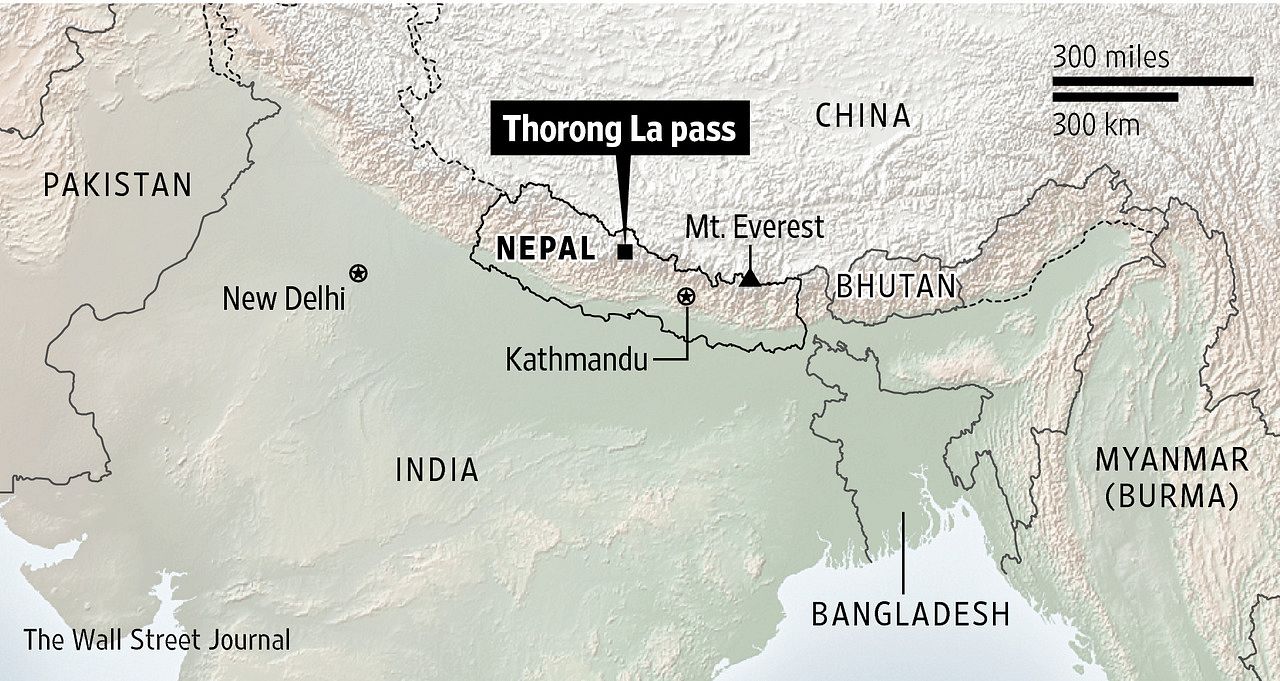 The Thorong La pass is the highest point on a popular route that takes climbers around the Annapurna range of the Himalayas. Due to its remoteness, communications in the area are "difficult," said police working on the rescue effort.
Trekking fatalities are not uncommon in Nepal which is home to some of the world's most challenging mountains, with around 100 fatalities reported on its peaks over the past 5 years.
The name of the Vietnamese who was killed has not been yet been identified.