There's a certain air of intrigue one feels upon entering one of Hanoi's many labyrinthine alleyways. Anything could be around the corner: a raucous market, a hair salon or a nhà nghỉ. These areas provide much of the city's vibrancy, and with thousands of lives playing out in close proximity, you never know who you might run into, or what stories they may have to tell.
In a nondescript alley beside Ba Mau Lake lies a small garden with ponds and bonsai trees, surrounded by a few old houses. A journalist, Nguyen Xuan Quang, lives in one of them; a quiet, unassuming, middle-aged man who writes for Family and Children Magazine. Based on appearances, Quang seems as ordinary as the old gate to his courtyard. You could pass by every day for years and remain oblivious to the fact that he holds the key to 700 years of ancestral history, including figures as diverse as an emperor's doctor and tunnel diggers for the Viet Minh.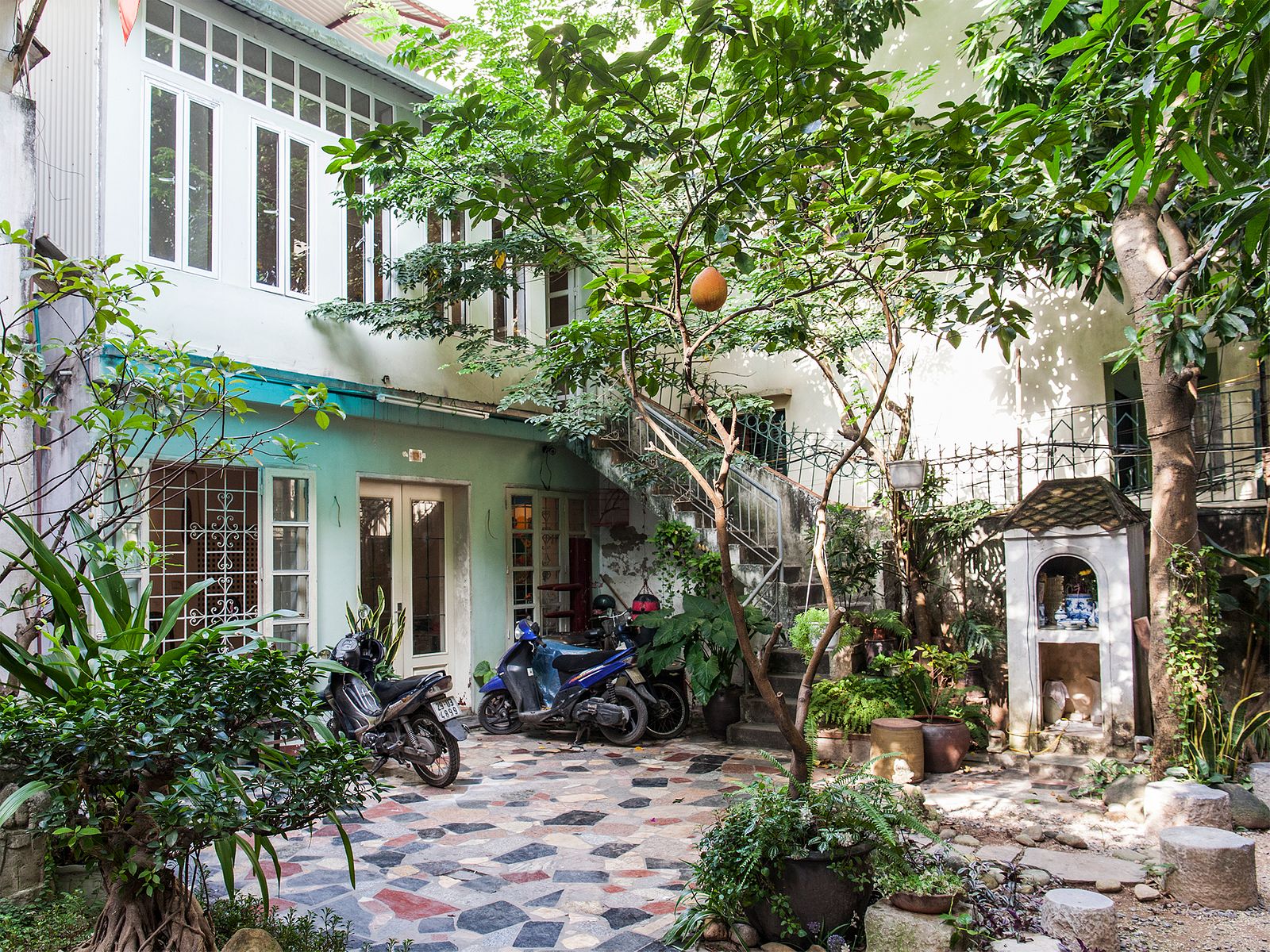 When I met Quang to delve into his records, though, he gave me a warning. As a journalist, he feels uncomfortable talking about things he has no clear evidence of, so we focused instead on living memory and his cherished family tree that's been preserved by ten successive generations. The tree itself is the only surviving document of the family's history. Everything else was lost during the war, when they had to abandon the house and flee to what is now Bac Ninh Province.
The oldest records are also some of the vaguest, although family stories may reach back as far as 700 years. An old family altar revealed by Quang's grandfather suggests they once lived on Hang Buom Street. Their business failed 200 years ago, and different branches of the family were forced to move to various areas of the city. Quang's side of the family moved to Dong Da District, where they still live now.
Quang himself was named after an ancestor from more recent times, who remains a source of great pride for the family — a palace doctor during the Le Dynasty nearly 300 years ago. According to family lore, Quang's namesake received a tea set made entirely of rhino horn from the emperor he served as a gift, which led to a dark joke that their family is the only one who doesn't care about saving the endangered species. While the joke survives, the tea set itself was lost long ago. Quang's only real inheritance, besides the family archives, is his name.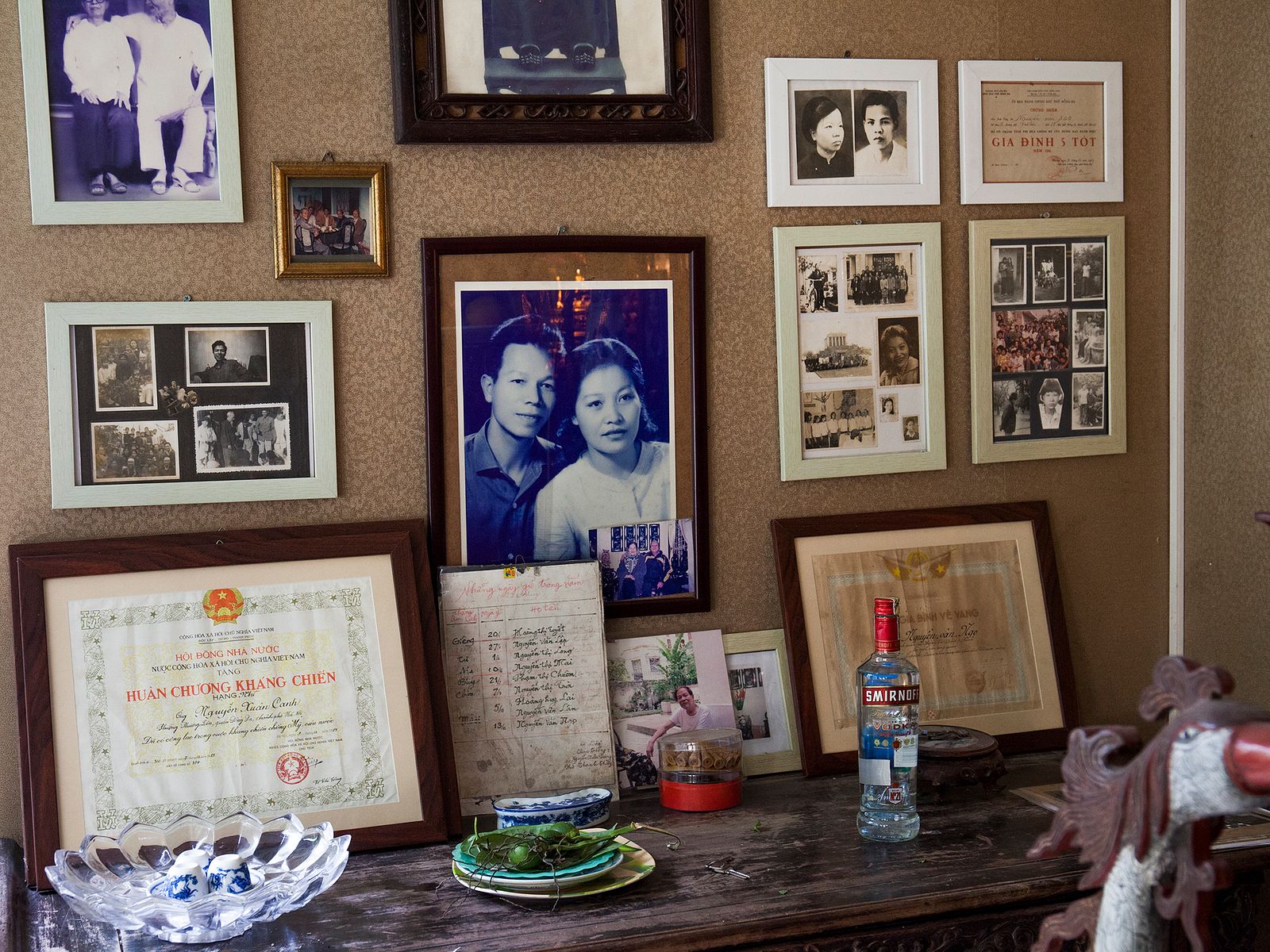 "I was named after him in the hope I too would grow up and do great things," he laughed. "I'm not sure I've fulfilled that wish."
The house Quang lives in now was built around 200 years ago by his great-grandfather, Nguyen Van Lap, and if it wasn't for the house, he might not even be alive today. After retiring as a traditional medicine doctor, Quang's grandfather, Nguyen Van Ngo, became a member of staff of a French company in the 1930s and a "mayor" of the area around the house. Despite his position as a civil servant, Ngo regularly forged travel documents for Viet Minh revolutionaries and even sheltered some of them in tunnels they dug beneath the house. It was this act that would eventually save Ngo's life.
In 1954, when the Viet Minh took control of northern Vietnam and began enacting land reforms, Ngo was classified as a landlord and faced execution. With nobody else to turn to, he tracked down some of the revolutionaries he had sheltered. Luckily, they recognized the house as a Viet Minh base and vouched for him. Quang's uncle-in-law, on the other hand, wasn't so lucky — she had to hand over her guitar-producing business and 100 taels of gold (worth US$100,000 today) to authorities.
Moving forward, Quang's father and mother both worked in the public sector, as a military munitions expert and state-run food shop manager, respectively. His paternal grandmother, Hoang Thi Tuyet, on the other hand, was known to the Hoang family, which counts among its members Hoang Minh Giam, a senior member of President Ho Chi Minh's provisional government and, later, the foreign minister. Giam was so respected that a street in Hanoi was named after him.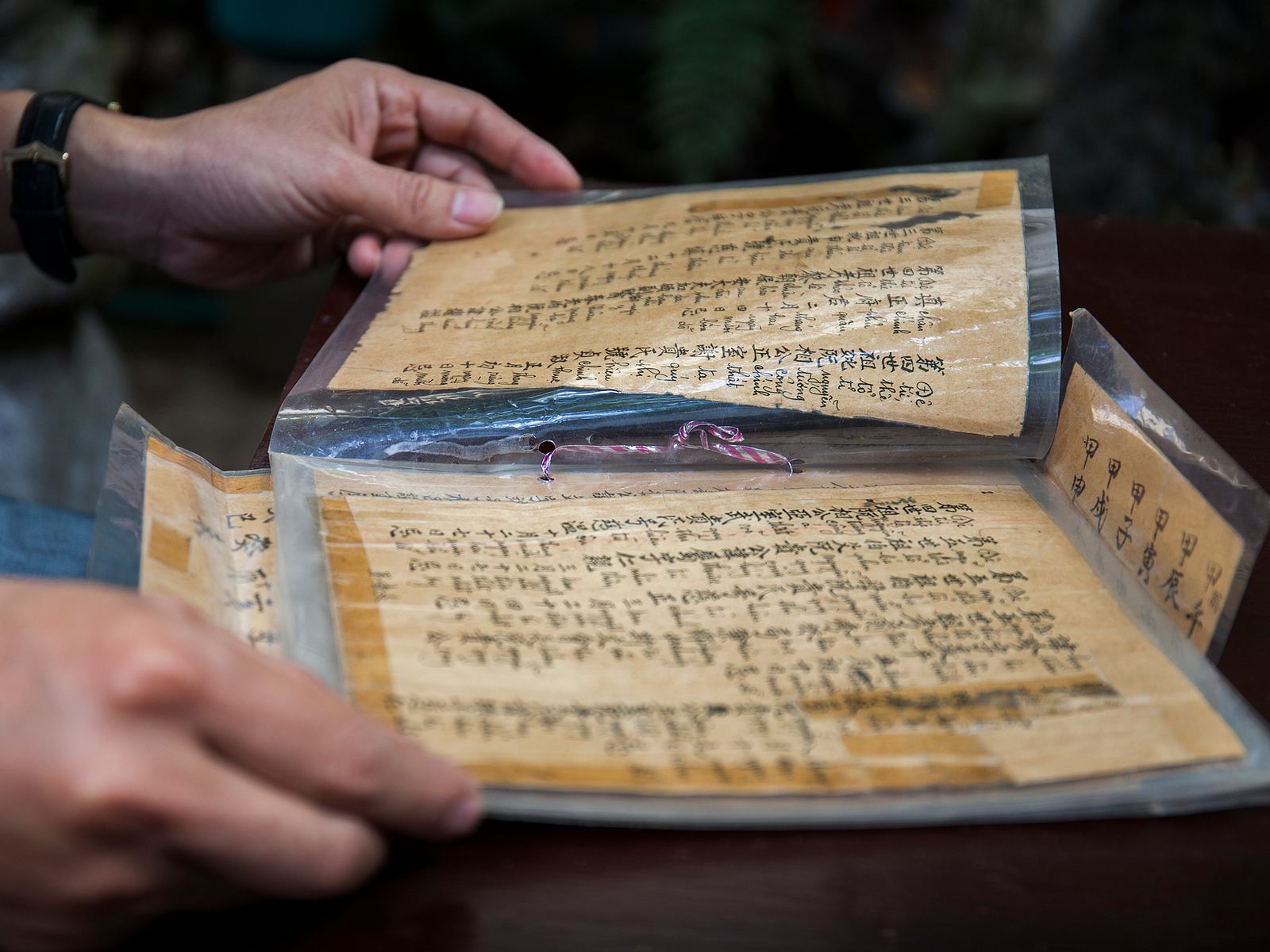 These accounts prove the existence of an astonishingly rich ancestral heritage, yet Quang was quick to point out that this history was not his family's alone. "It's not a private story of a single family, but a shared story of people who call Hanoi their home," he said. "And it's a sad story."
His last claim, of sadness, confused me. While there had been tragedies, it seemed his family had moved with the times and adapted as Hanoi changed. From his namesake dedicating himself to serving an emperor to his grandfather aiding revolutionaries and his father serving in the army, each had found their role. But perhaps the past was not the problem at all, but rather the way those deeply-held values do, or do not, translate into the present day.
Quang believes that as a country develops or a city expands, traditional culture and values erode. He gave traffic jams as an example, claiming that, in the past, people treated each other with more respect and generosity.
Yet he is no old man yelling at trains. He embraces guests, Vietnamese and foreign alike, and embodies the values of respect and generosity that he preaches. Through his family history alone, he's as well positioned as anyone to opine what Hanoi was, what it is, and what it's becoming.
"The values I was taught as a child, I try to teach to my kids," he said, before adding, "but I can't do that for everyone."
---

Related Articles:
---