After September 6, 10 districts in the city's center with the highest risk of COVID-19 infection will continue with strict Directive 16 lockdown until September 21.
VnExpress reported that, under the new strategy, Hanoi is divided into three zones: red, orange and green. The red zone includes ten central districts: Tay Ho, Ba Dinh, Cau Giay, Hoan Kiem, Dong Da, Hai Ba Trung, Thanh Xuan, Ha Dong, Hoang Mai, Thanh Tri, and parts of Nam Tu Liem, Bac Tu Liem, Hoai Duc, Thanh Oai and Thuong Tin.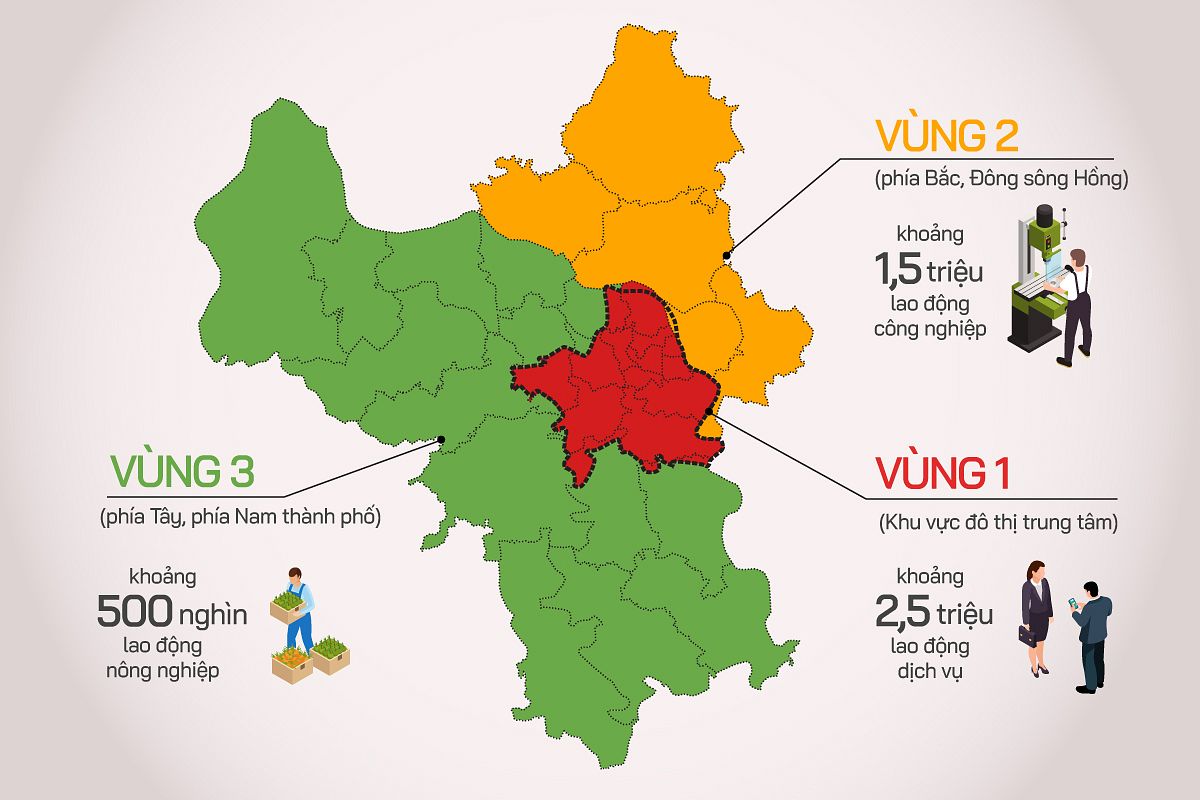 In the red zone, residents are required to "stay where they are," only going out for food or emergencies. Shopping tickets will be issued, allowing each family two trips per week to the markets or supermarkets. Online shopping deliveries are allowed within each district only. Roads connecting this zone to the rest of Hanoi are closed; the city also sets up 39 checkpoints to monitor all traffic in and out of the zone.
The orange zone includes Long Bien, Gia Lam, Dong Anh, Soc Son and Me Linh. Here, Directive 15 will be in effect, with tougher measures applied in some areas. As such, no more than ten people can gather at a time in public spaces, a two-meter distance is required, and non-essential businesses are closed. The green zone, which is made up of outskirt districts, will follow the same directive.
As of now, the city has six major COVID-19 clusters in Hoang Mai, Ba Dinh, Dong Da, Thanh Xuan and Dan Phuong districts. The Ministry of Health is pushing for all residents in the area to be tested from now on until September 15.