Alfredo de la Casa is a wine expert who runs the blog wineinvietnam. In order to increase awareness about wines available in Vietnam, Alfredo periodically stops by to profile some of his favourites, their origins and why you should consider picking up a bottle.
After alternating jobs in agriculture with long travels to satisfy his thirst for adventure, Jean Claude Roux settled next to his family farm in the centre of France in 1986. He started producing cereals while taking care of a herd of sheep. A few years later, he moved into viniculture, and the results are some fantastic wines which are now available in Vietnam.
Apart from the 7.5 acres of vines in AOC Quincy Jean Claude has 3.3 acres of vineyards in Châteaumeillant.
Their first 1995 vintage wine won a silver medal in Mâcon and a second one in Blaye.
For almost 20 years they have been producing quality wines in Quincy, a small appellation from Centre – Loire region known for his excellent white wines exclusively made from Sauvignon blanc grapes.
Almost 50% of their Quincy production is exported to countries like: Holland, Belgium, Germany, Denmark, USA, China and now Vietnam, thanks to Saigon fnb.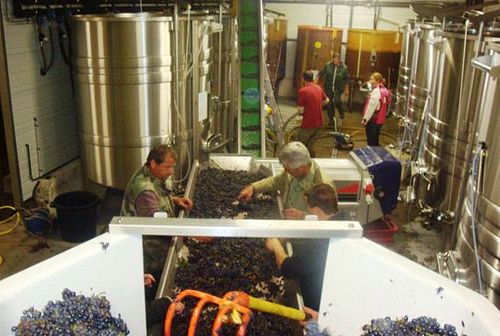 With critical acclaim from wine critics (rated 90+ by Robert Parker team, 16/20 by Jancis Robinson, etc.) and the loyalty of their customers over the years, the family has continued producing wines in this way.
"Three years ago, my son and I decided to invest in another small vineyard still within the region where we saw a real potential for making quality red and rosé wines. We bought 3 ha of old Gamay and Pinot noir vines in Châteaumeillant one of the smallest AOC vineyards of France with only 85 ha planted. Our first vintage was harvested in 2010 with a very limited production (below 30 hectoliters / ha due to hail) but with a superb quality giving us great hope in the future. As a first evidence the Bronze medal won by our rosé "Le P'tit gris" in Paris 2011 competition. For the second vintage (2011), our red wine "L'Héritage" has received two great distinctions with: Gold Medal in Paris Competition (2012) and 2** in the famed Guide Hachette 2013".
"Our wine policy is led by a serious concern about the biodiversity in our soils, for instance we use only organic fertilizer and moderately. Our entire vineyard is covered with grass to challenge vines and push their roots deeper in the soil. We also purposely limit the yields by pruning in the overly exuberant young vines in order to get the best grapes quality and produce wines with great character." said Jean Claude Roux.