Saigoneer is proud to announce the launch of its creative agency, Unbranded Creative. Our first project is one that has been in the works for over a year: a collaboration with Pasteur Street Brewing Company to create not only a new and interesting brew but also to pay homage to Vietnam's session drinking culture. Behold, the Saigoneer Session.
Current brewing techniques ground this dry-hopped wheat brew firmly in the present, and yet the Saigoneer Session lends itself to the vibrant nhậu culture which has long thrived in Saigon.
Paying homage to evenings on the sidewalk, crouched over a plastic table of barbecue, or long, lazy afternoons spent battling the heat with an ice-cold brew, this collaboration between Saigoneer and Pasteur Street Brewing Company is a new spin on the light, refreshing session beers of Vietnam.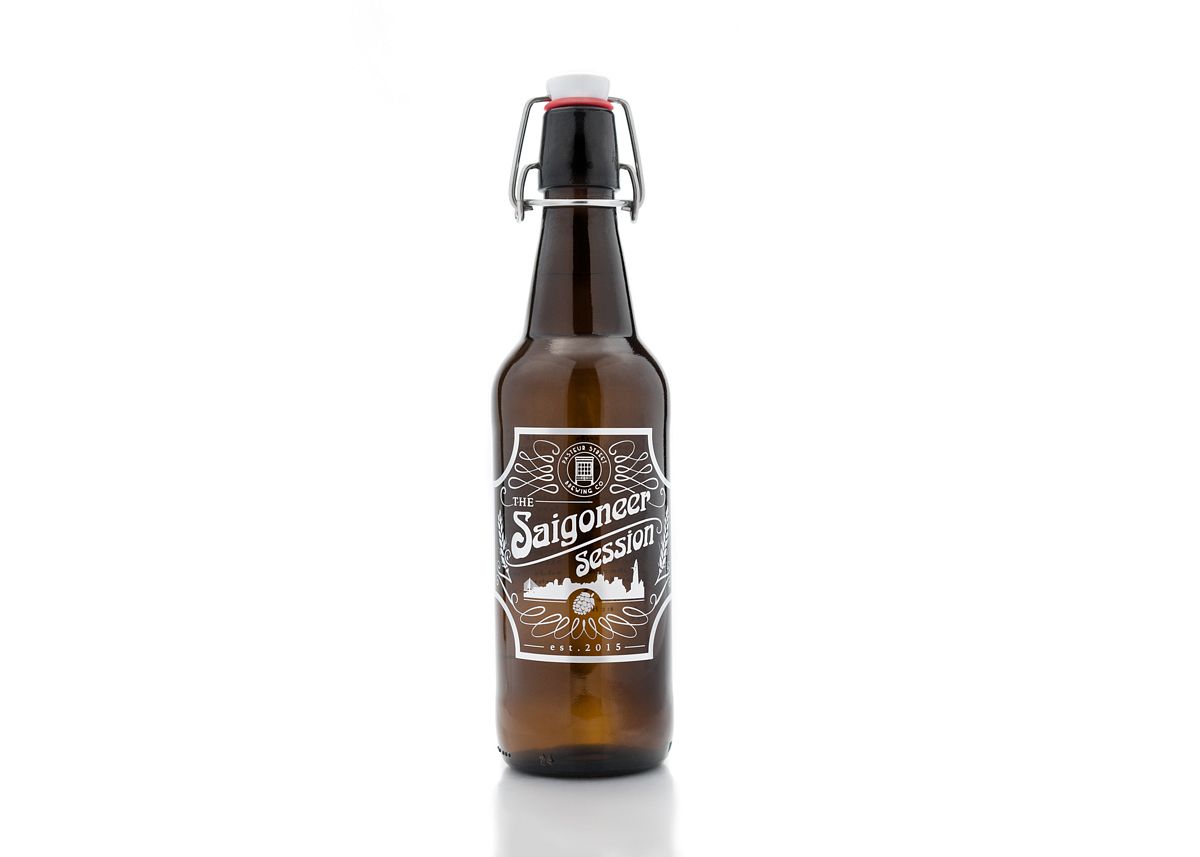 The journey to create this project took us all over Saigon and the surrounding area. From Long An to Hoc Mon, we traveled across the city in our quest to bring this product to life, making it a true expression of Saigon.
Just like the Saigoneer Session itself, its growler is equally unique. Limited to a run of 250, with each bottle hand-numbered, we wanted our beer to match the incredible quality we've come to love with Pasteur Street Brewing Company.
Both the beer and the growlers will be available at Pasteur Street Brewing Company (144 Pasteur Street, Ben Nghe Ward, D1) starting July 6.