Last night saw the first installment of GoGo City's GLAM, a new art and music party, at Q4.
Live artistic expression was the name of the game - guests joined artist Yanneth Albornoz to paint huge murals while rocking out to the tunes of live DJs and Minh Kien.
Presented by Saigon Artbook, with free drinks from Jameson, partygoers were greeted at the door by shots of whiskey and a unique backdrop where sponsor logos were spray-painted onto wood planks.
Yanneth provided paint and a canvas where guests collaborated to produce some artistic and sometimes amusing pieces. The organizers also set up a "Goodie Booth" with mask-making supplies to add a bit of flair to the party.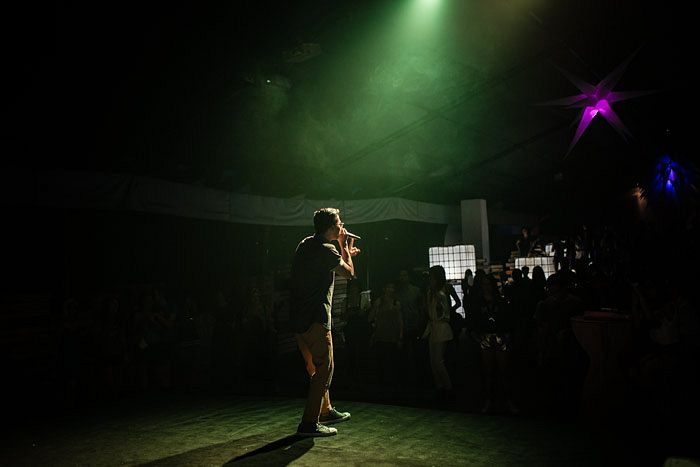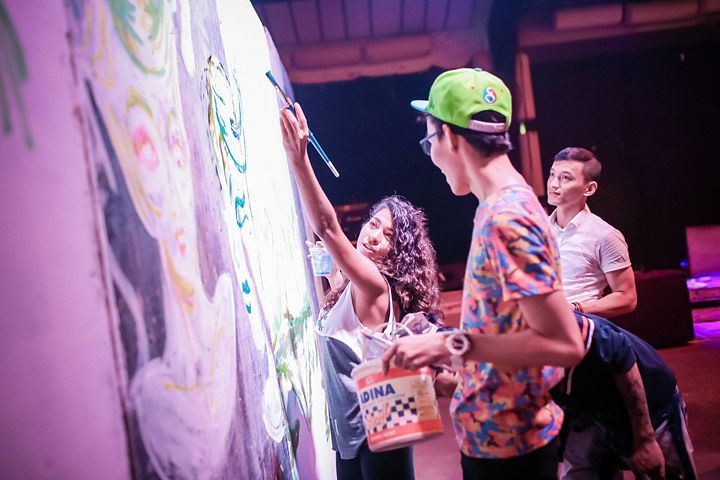 Once the whiskey kicked in, the crowd migrated over to the dance floor and five hours of dancing ensued, beats courtesy of DJs D-Roc, Mike Ruth, Starchild, and Le Malin.
GoGo City's aim for this event was to engage current and potential lovers of art through different mediums and to inspire creativity and exploration. It looks like they accomplished their goal.
They plan to have more of these parties in the future, so head over to their Facebook page for updates.
glam