Half Spanish, half Scottish rapper, Pain comes back with what is now his 5th mixtape (free to download), created and released in Saigon, where he is based now.
Pain started rapping at an early age in Spain with his crew Taha Funk Clan after abusing his ears by listening to rap for years 24 hours a day. Now he claims that "Lyrical Therapy" is his best work till now and feels very proud of making such a personal and real 15 track mixtape.
" I will always keep it as real and underground as I can, to make sure that each of my fans are real Rap listeners" he said.
After the release of his album yesterday, we met Pain to get a better understanding of his music and what it's like as a foreigner rapping in Vietnam:
Saigoneer: Why this mixtape?
Pain: This mixtape is something I needed. It's a big project as it has a lot of tracks
And the lyrics are all carefully written and all beats are carefully chosen.
I've rapped for 10 years now so I had to prove myself and perhaps the audience that
I am able to make something a little bigger than the conventional 5 track mixtape.
Also writing is something I need, so you can consider this mixtape my diary.
Saigoneer: Why did you choose the name "Lyrical Therapy"?
Pain - Well, for most rappers writing is something you do to let everything out and empty your mind, so
It's like a cure or therapy when things are twisted, so I chose this name cause writing this mixtape
Helped me a lot.
Saigoneer: Why 15 tracks?
Pain: I get that question a lot. I know that 15 tracks are a lot and only real famous artists who are singed by
Big labels do this but, as I said before I had to show myself and fans that I take this serious plus! I couldn't stop
Writing once I started.
Saigoneer: Who appears on this mixtape?
Pain - I've got tracks with Vietnamese rappers such as: JGKID, DSK, D1Ds (Mcee K & Madd Dogg) and black murder.
Great pleasure to have them. Special a legend such as DSK. One love to all of them!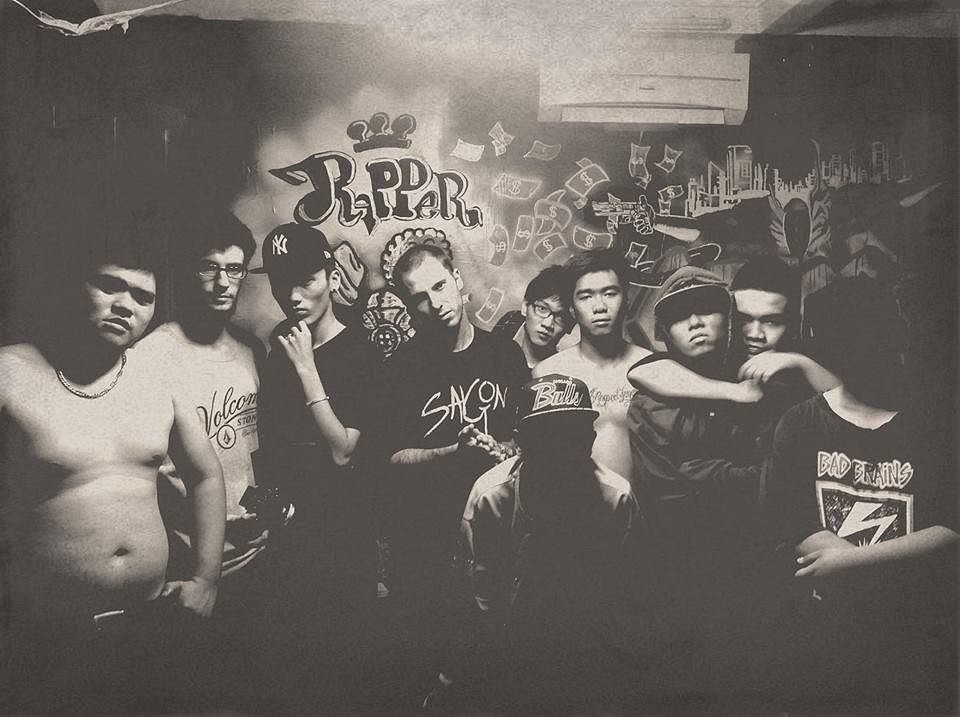 Saigoneer: What do you think of Vietnamese rappers?
Pain: Some of them I really like and I certain that if they continue like that they will cause a big impact in the Viet-rap scene.
Viet-rap is still growing so it will take some time to gets people attention. Oh and I have to say that DSK is probably who I like the most. He grew up in Germany and that is something that reflects on his rapping skills and flow plus he's a cool dude.
Saigoneer: Did you receive any help in creating this mixtape?
Pain - I did! Sonicuprising who is an amazing producer who everyone should check out made my beats and I can tell you that they are all banging and original as hell.
Jennifer from 2Jx Design made the teaser for my album and maaaaannn what a job she did!!!

and then the genius rap vide maker Mateu from Lambda team made the most amazing MV ever for the track "sorry".
The he design all the playlist on youtube which is an amazing piece of art.
Then Dunkare magazine designed my album artwork.
Colwn D recorded, mixed and mastered all tracks.
And of course the fans! Who share all the work and show love!! All of them have a big spot in my heart.
Saigoneer: How is your progress in the Vietnamese rap community going?
Pain - It's definitely growing steadily and strong. I'm helping the rap community grow by making tracks with Viet rappers and Organizing shows like Strictly Street and people appreciate that a lot.
Before I sign out I want to thank saigoneer for the interview and for supporting real underground rap.
Don't forget to download my mixtape which is free! Yeah you're welcome.
One love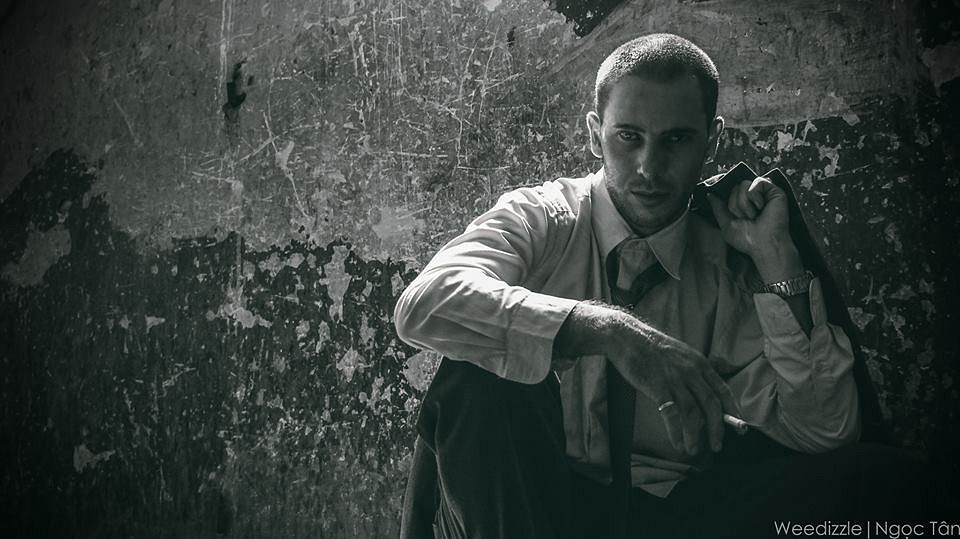 You can download his album Lyrical Therapy, here.
Follow Pain in facebook