Vietnam is facing something of a hospitality crisis.
The nation continues to emphasize domestic and international tourism as an essential element of economic growth while new and exciting dining concepts continue to emerge as evidenced by the forthcoming, first-ever Michelin Guide for Vietnam. Investors with deep pockets are breaking ground on luxury hotels with upscale restaurants throughout major cities and vacation destinations. But where will all the talented employees needed to staff these new properties come from? Making matters worse, many people departed the hospitality industry during the pandemic and have not returned, leaving owners frustrated with the quality of available service personnel. Waitstaff, concierges and butlers may lack the skills necessary to meet expectations and management cannot train them effectively.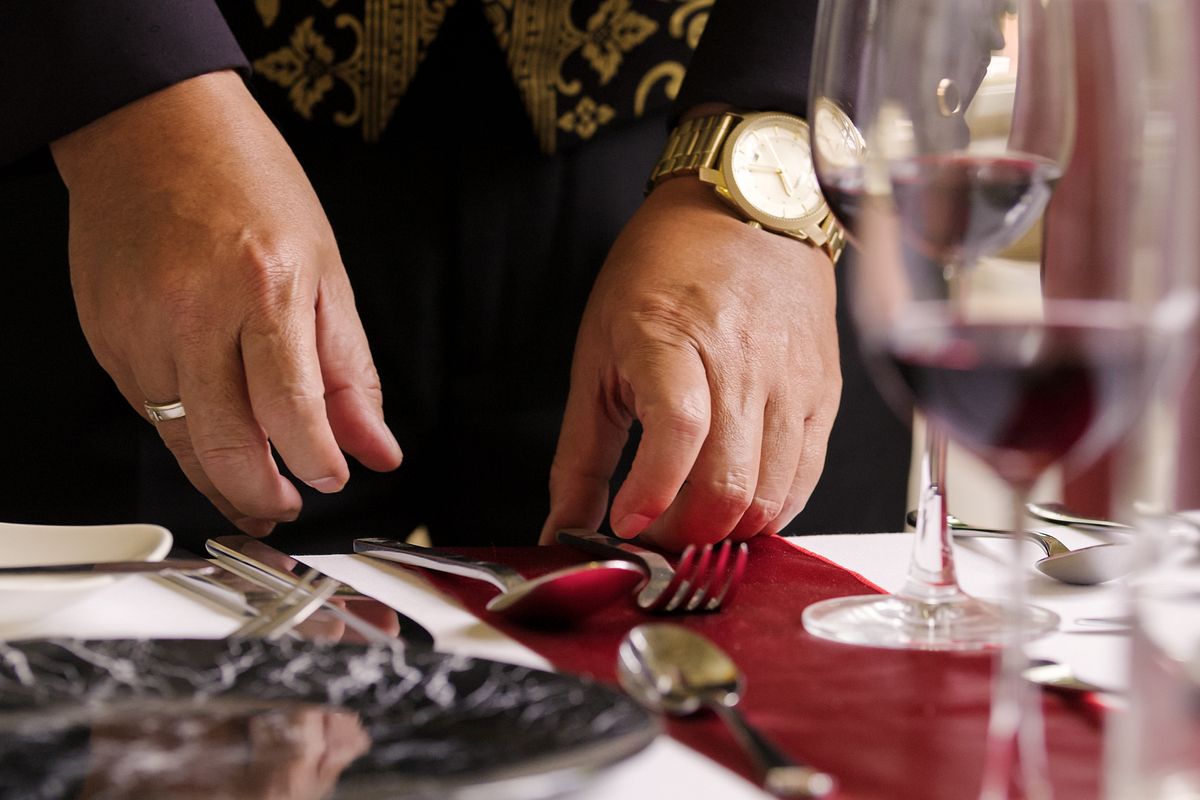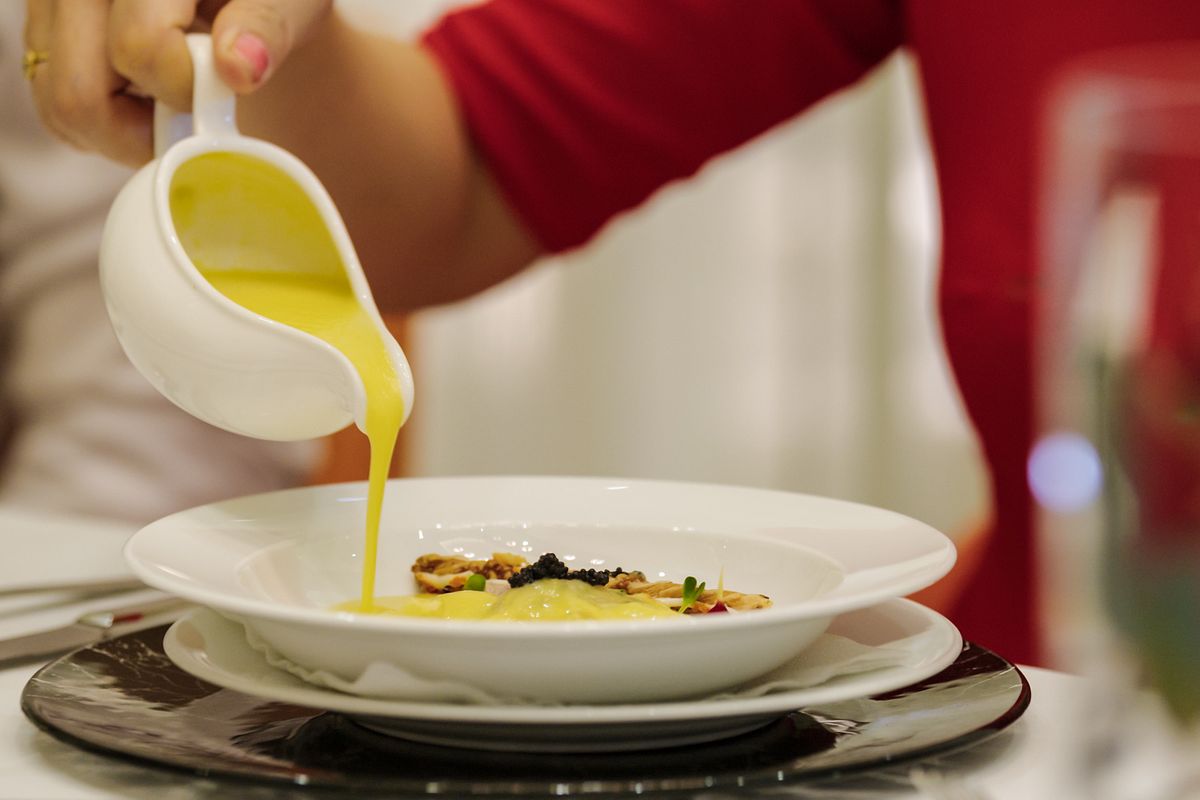 "Business managers are struggling to find these skilled people - I'm here," says Arief Gunawan, Villa Song's General Director and founder of Kingdom Hospitality which operates three masterclasses at the boutique District 2 hotel. Offering a combination of theoretical and practical knowledge, the two and three-day masterclasses educate individuals on the skills needed to improve their service abilities for a wide range of businesses, including hotels and restaurants.
Arief founded Kingdom Hospitality more than a decade ago after realizing that hospitality standards in Southeast Asia lagged behind demand, particularly when it comes to international expectations. With advanced degrees in hospitality, business management, law and psychology, and experience in hotels and resorts in France, Switzerland, Canada, Mexico and Asian countries including China, Singapore, Malaysia, Indonesia, Thailand and Vietnam, he identified recurring needs in service development and devised ways to improve staff skills.
The "Kingdom" in Kingdom Hospitality reflects one of Arief's core principles when it comes to hospitality - customers should always be treated like kings by whoever they interact with, whether that person is a valet, bellboy, receptionist, security guard, landscaper, greeter, waiter, housekeeper or even cashier. Thus, he wants to dispel the notion that hospitality is a concept that applies to a limited number of jobs. Instead, he explains "hospitality is a character as foundation," and goes on to note that it involves always saying "yes I can; anything."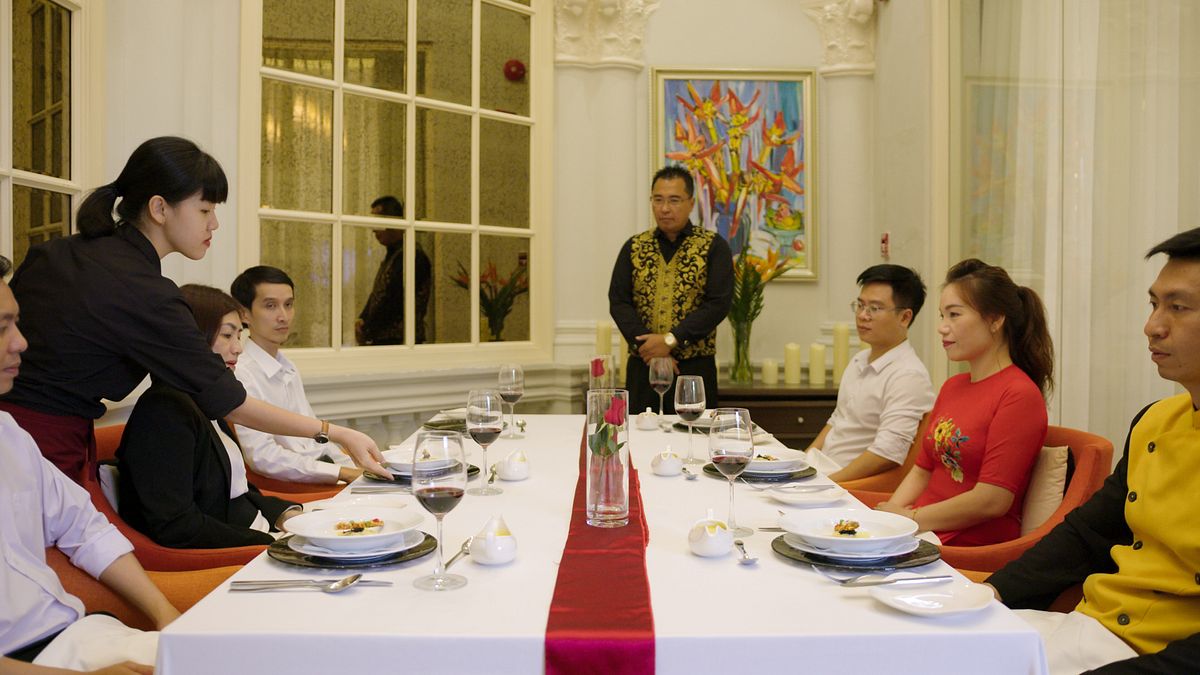 "You cannot serve with love if you do not have love," Arief explains while holding a heart-shaped balloon in front of a group of students assembled for his master butler class aimed at people who will stand beside their "kings" to serve them meals. Held around a table beside Villa Song's wine cooler, the theoretical portion of the masterclass focused on the mentality that hospitality workers need to adapt to make customers happy and healthy. "It should always be an honor to serve a king," he explained.
The masterclass's practical elements took place in The Parlor at Villa Song so attendees could get hands-on experience setting tables, pouring wine and serving dishes. The site of a recently unveiled intimate, set-menu dining concept, it is a particularly ideal setting because it offers exposure to world-class wines and menu innovations in the exact type of venue the students should envision working in.
The Villa Song staff of course receives the Kingdom Hospitality masterclass training, but the courses are also available to individuals not employed by the hotel. Arief explained that managers for restaurants and F&B outlets around the city frequently sign up their entire staff so that they can better serve in restaurants and at check-in counters and concierge desks. Doing so can drastically enhance customer experiences with the belief that if they are treated like kings they will return.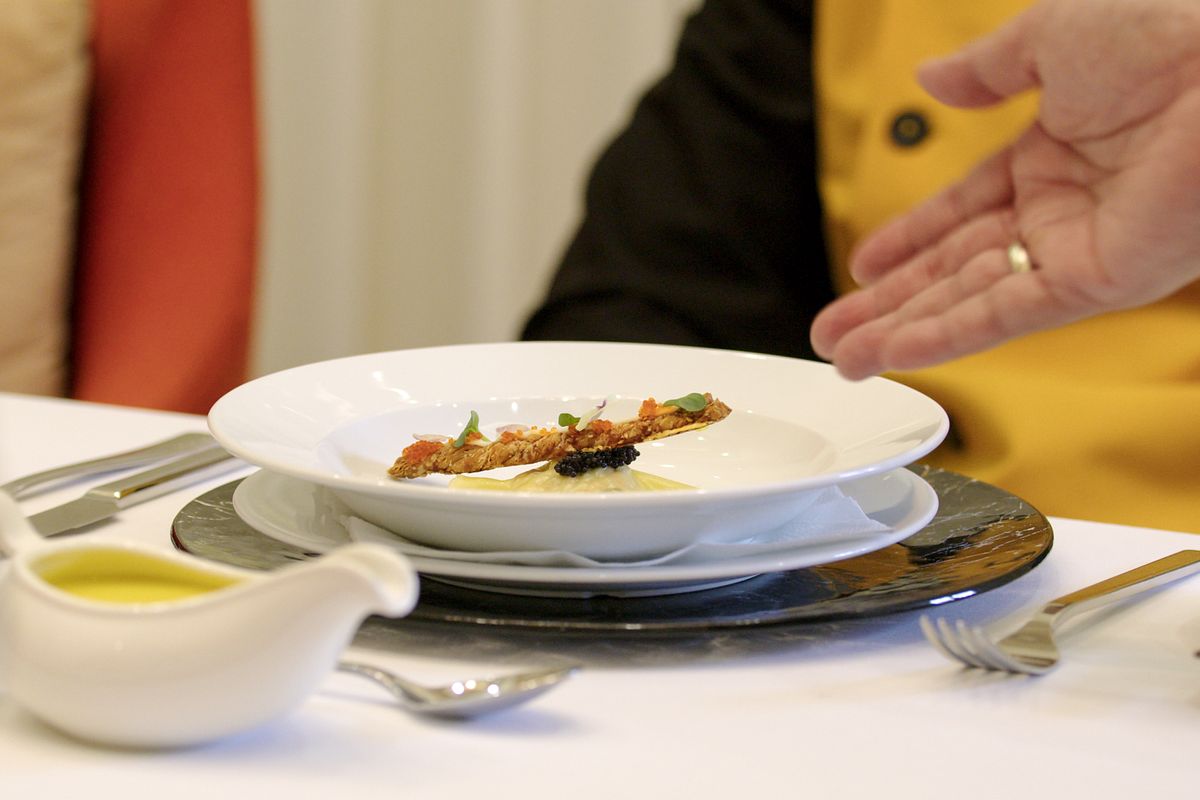 The master classes also welcome the occasional independent attendee who simply wants to improve his or her skills and career prospects. To support this goal, after successfully completing the class, students are given certificates as master concierge, butler or hotelier from the SEVENFOLD University of Asia. Venues outside of Saigon also invite Kingdom Hospitality to hold classes for their workforce on-site. In fact, Saigoneer's visit was scheduled to accommodate Arief's return from one such course completed in Mũi Né earlier that week.
Beyond the masterclasses currently offered at Villa Song for butlers, concierges and hoteliers, all broadly fitting within Kingdom Hospitality's Professional and Career Development courses, they also offer Leader Experience courses to prepare trainers or managers to pass on hospitality knowledge because, as Arief explains: "the greatest leaders make leaders." Finally, Luxury Experience courses allow attendees to simply learn how to enjoy luxury hospitality services. These, Arief notes, are perfect for people that might not feel in their element when looking at an expansive wine pairing menu or are a bit confused when arriving at a table set with a multitude of utensils. He explains "The way you treat your food on your plate is a reflection of the way you treat people in your life. Learning how to dine teaches you not just how to eat but also how to treat people."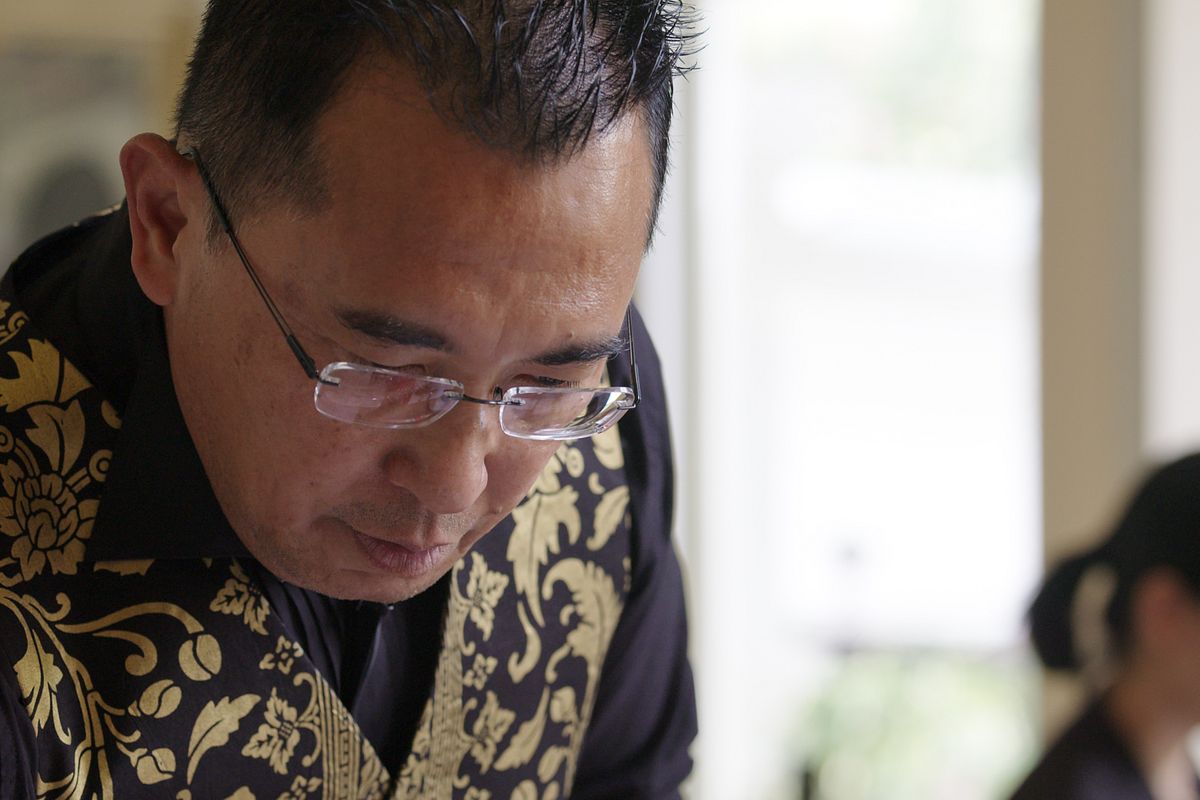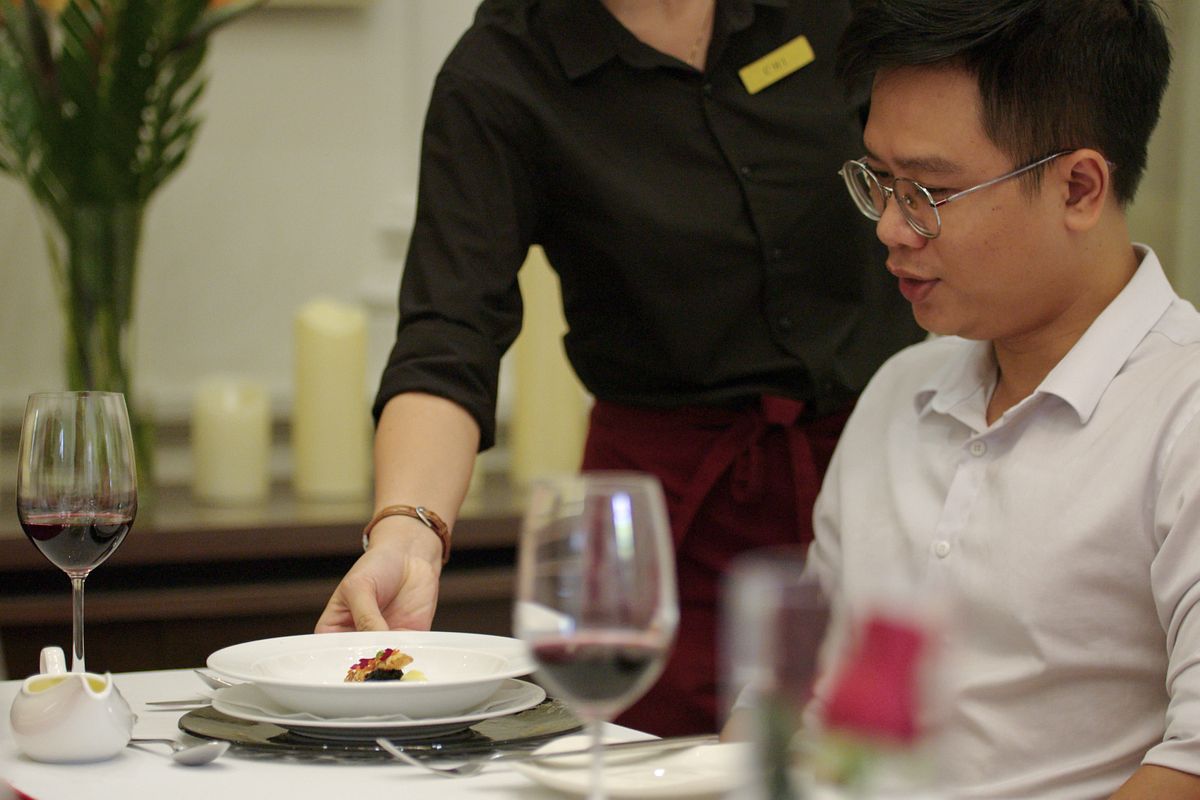 With optimistic projections for Vietnam's tourism industry and an ever-expanding domestic upper-class developing increasingly sophisticated tastes, the demand for skilled hospitality workers throughout Vietnam can only rise. Education is the best way to ensure the individuals hired for the positions can truly treat the guests like royalty. So as Arief repeated, "I'm able and I'm here."
028 3744 6090
Villa Song Saigon | 197/2 Nguyen Van Huong, Thao Dien, D.2, HCMC