The mixed-use shophouse/home structure has long been a staple of Vietnam's urban fabric — allowing residents to generate revenue from lower-floor businesses while making a home on the upper levels.
This Tree-House in Saigon's Binh Thanh District shared by ArchDaily doubles down on this concept, layering in additional, sunlight, greenery and community - all tied together by a concept inspired by a growing tree.
The property owners enlisted ROOM+ Design & Build architects to erect a structure on an 80 square-meter plot of land that includes a ground floor commercial space, six rental studios and their own two-bedroom abode perched on the building's highest floors.
Beyond the intertwining of nature throughout its six stories, the building was envisioned to mimic the structure of a tree: the pilings are the roots, the ground floor the trunk, and terraced floors above branches, topped off with a roof garden that mimics a canopy.
The architects ensured that the nature-inspired concept went beyond aesthetics by building out a strong circulation core and rear bike parking, all underpinned by nature-friendly materials that help the building adapt to its frenetic environment. For example, the sand-washed paint on the building's facade reduces street noise.
Altogether, the building represents a novel elevation of the traditional tube house and one that not only benefits its tenants but the environment as well.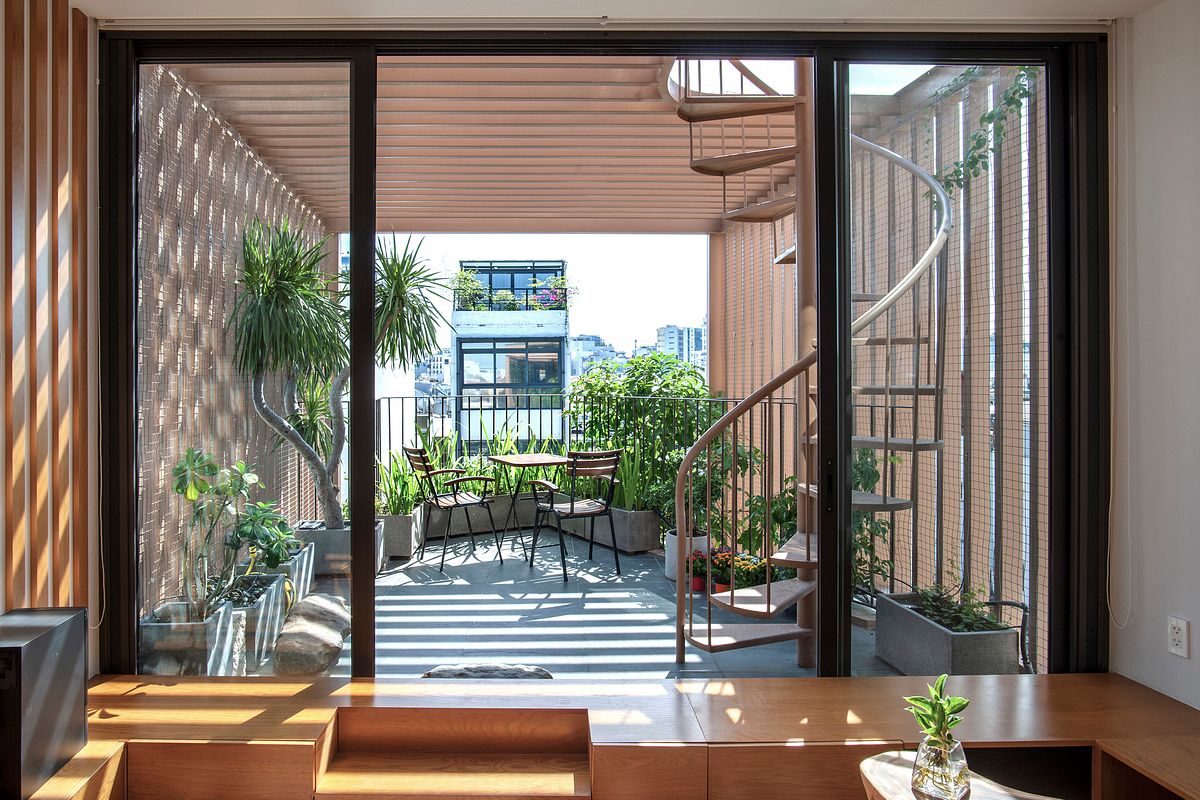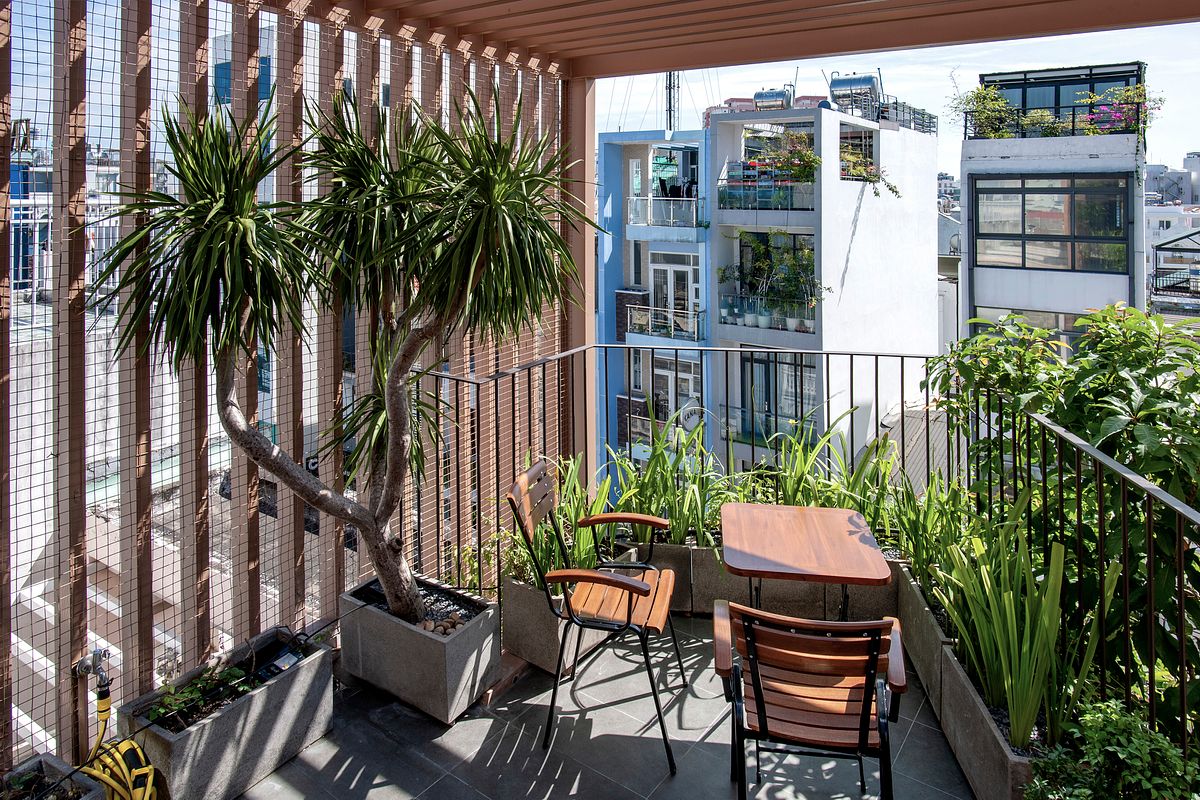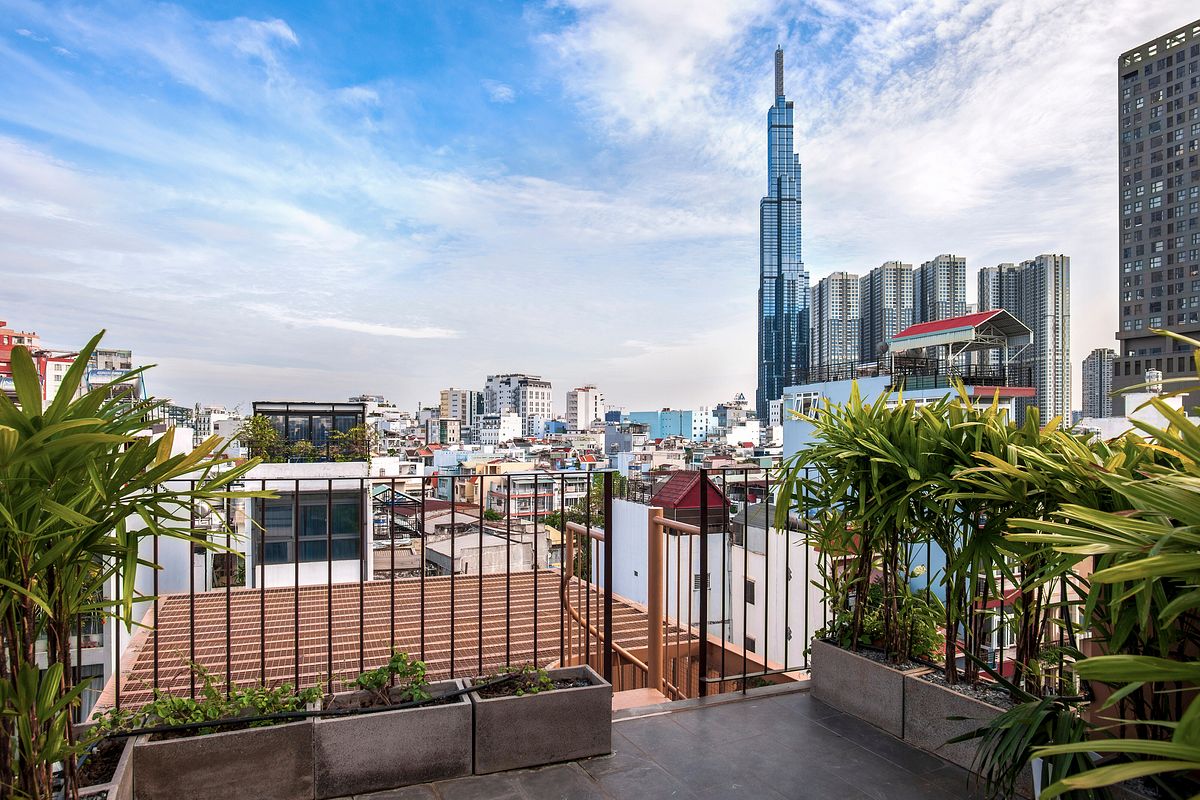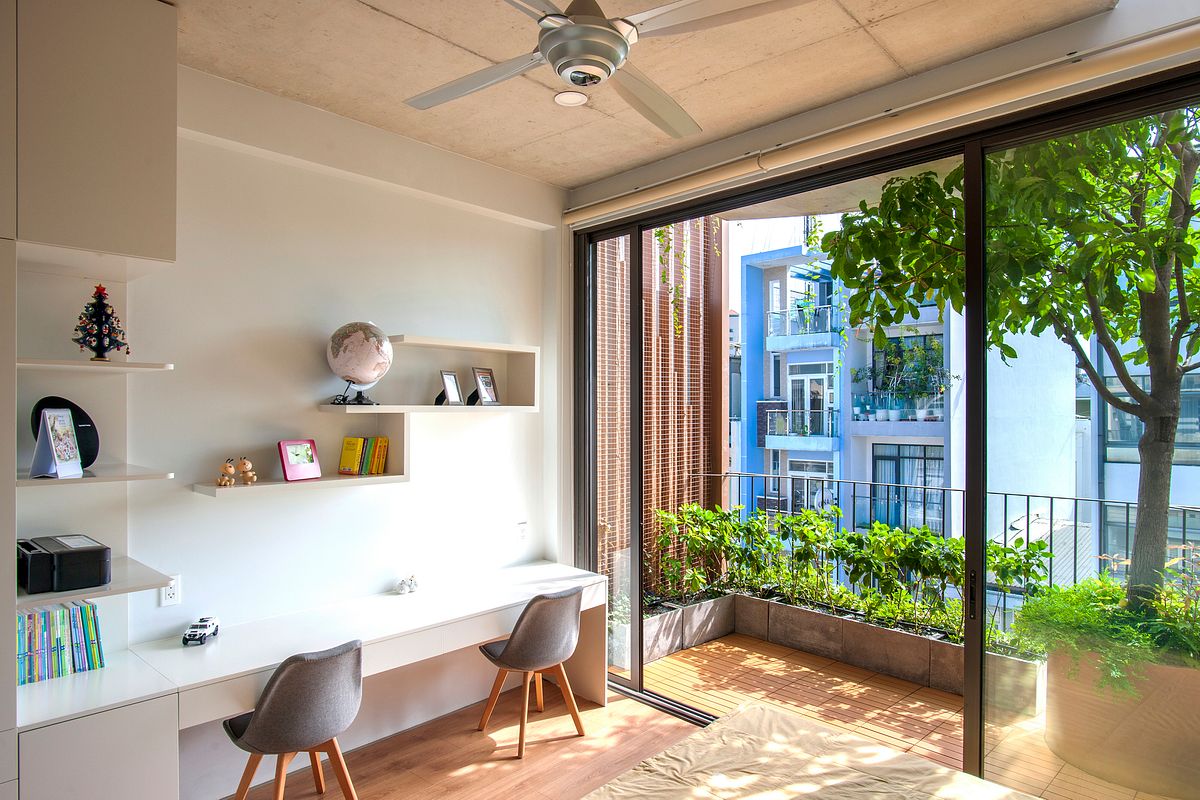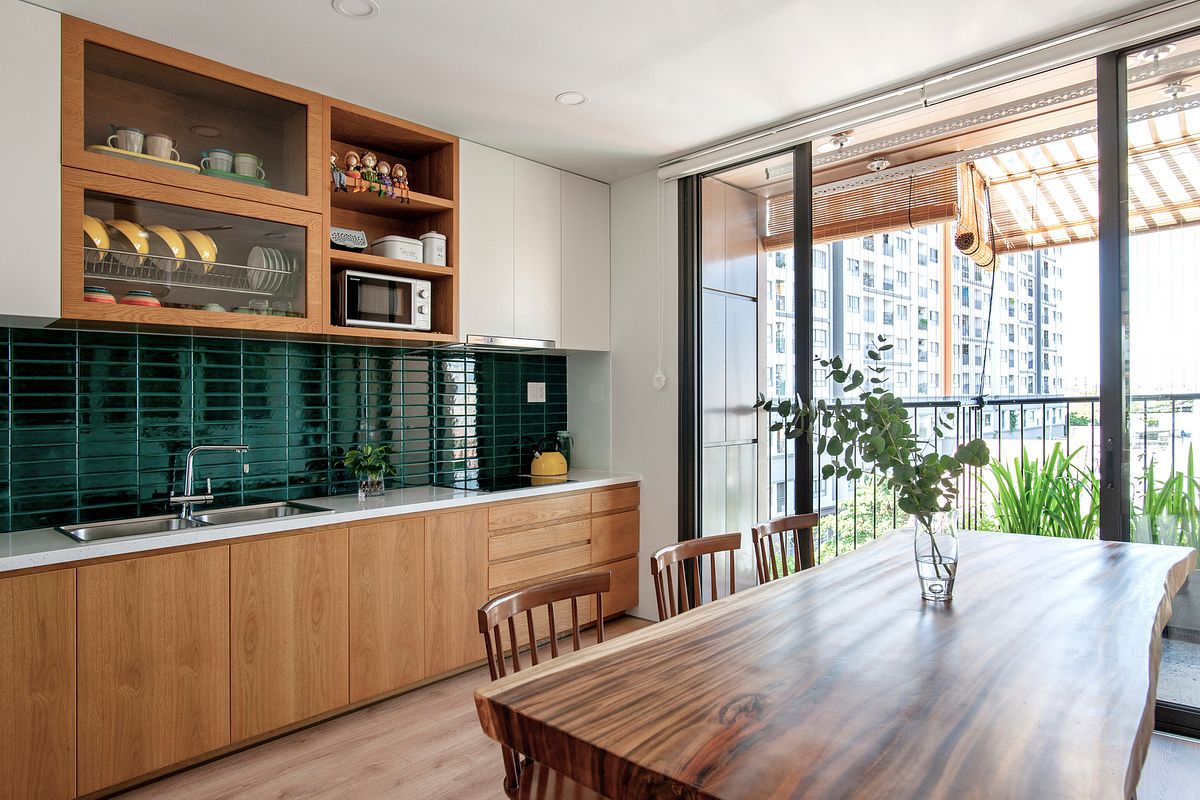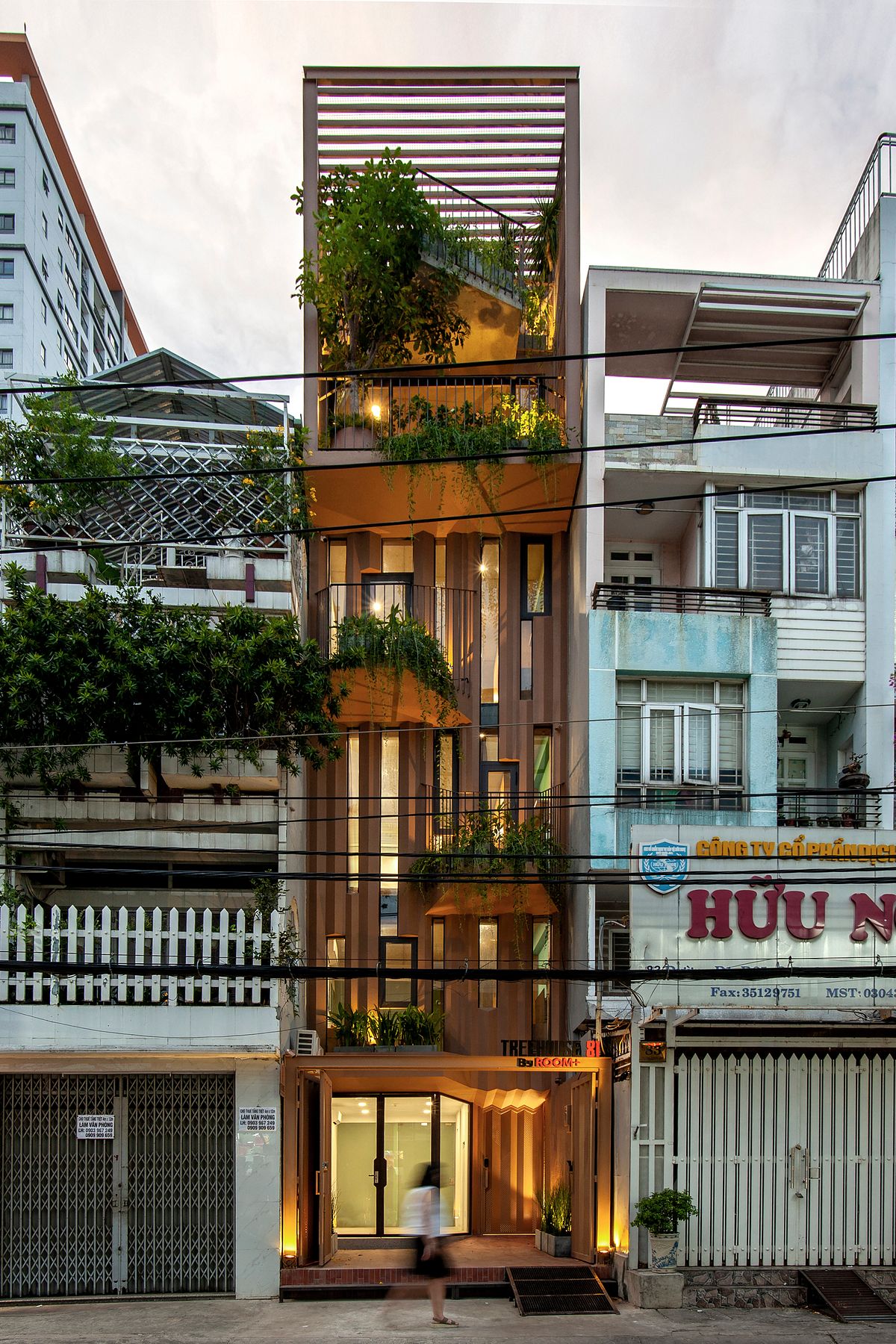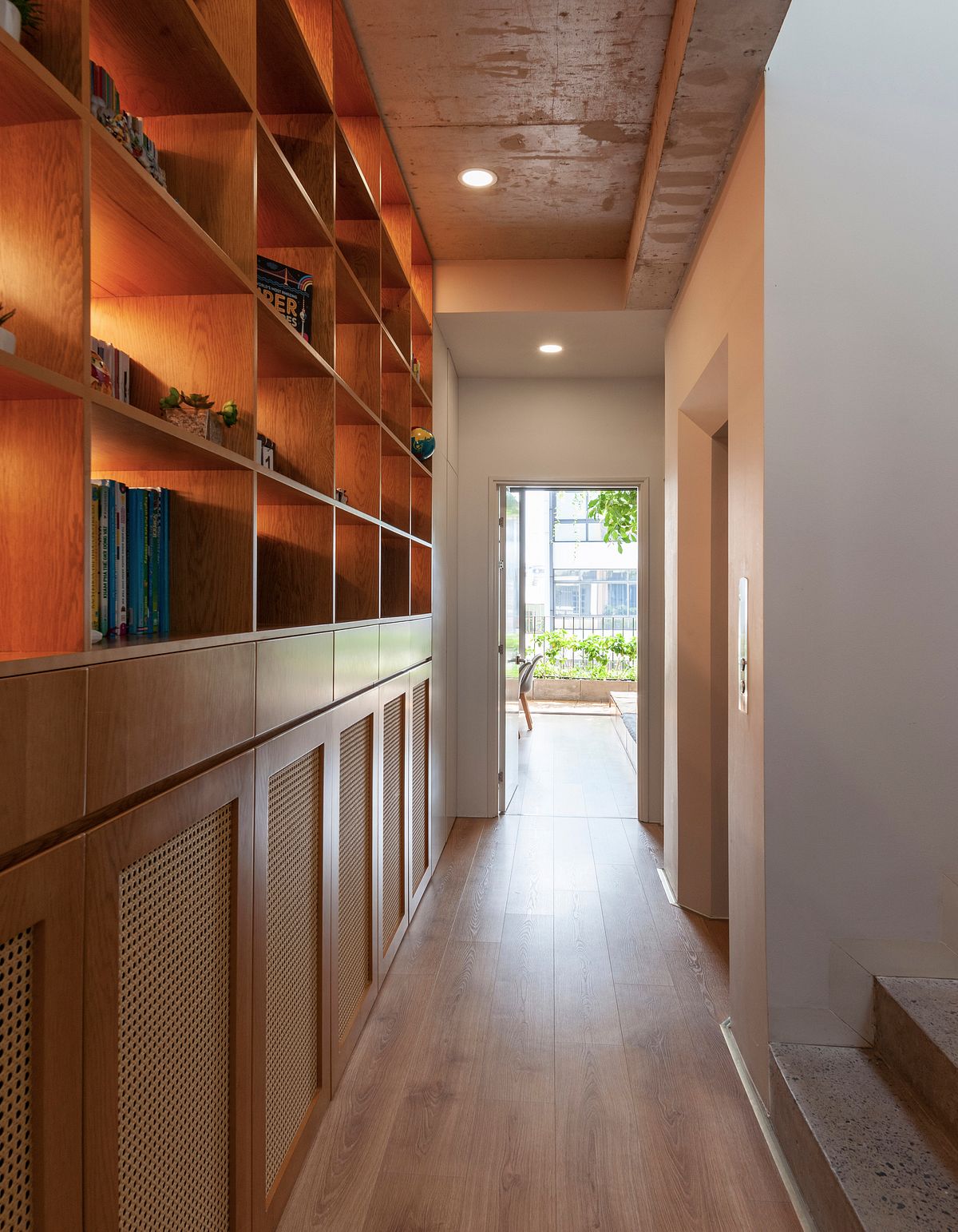 [Photos by Sonmeo Nguyen Art Studio via ArchDaily.]