The fate of one of Vietnam's most beloved and storied structures took another positive turn last week when the government approved a $14 million restoration package for Long Biên Bridge.
---
Related Articles:
- The Long Biên Bridge – "A Misshapen But Essential Component of Hà Nội's Heritage"
- Hanoi To Build New Bridge Instead Of Tearing Down Long Biên

---
According to a letter sent by Vietnam Railways to the Ministry of Transportation, the first phase of repairs to the 1,680 meter bridge will begin in 2016, during which time it will continue to accommodate rail and vehicle traffic. However, access will be limited when the second phase kicks off in 2020, reports Thanh Nien.
Vietnam Railways Chairman Tran Ngoc Thanh said that the structure is currently in "critical" condition and threatens the safety of commuters.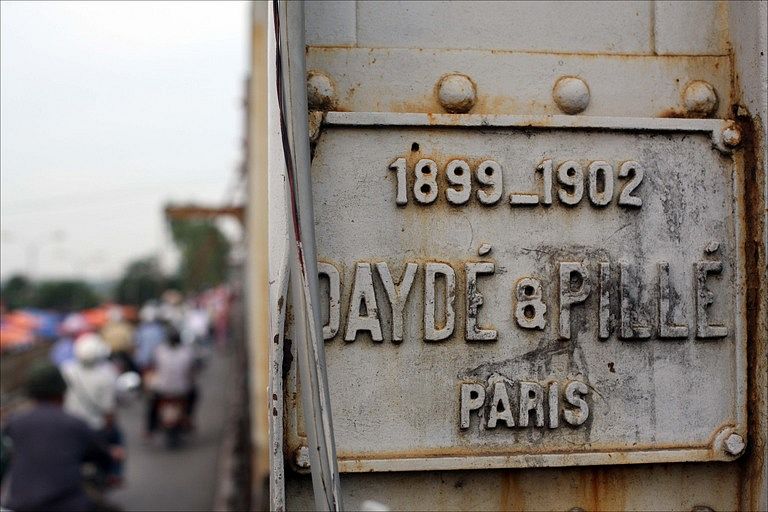 Described by one writer as "a misshapen but essential component of Hà Nội's heritage," the Long Biên Bridge commands such affection that recent government proposals to relocate or rebuild it had to be abandoned.
Last August, city authorities officially announced that instead of replacing Long Biên as had been suggested by some, a new bridge will be built, one which "…take[s] into account various relevant factors, including the conservation of the old quarter, waterway traffic convenience, dike safety, and architectural harmony with the Long Bien Bridge and the whole area," reported Vietnam Net.
Costing just over 6 million Francs, Long Biên was built between 1899 and 1902 to an in-house design by Daydé et Pillé, following a competition which involved all of the major construction houses. The bridge was inaugurated on 2 February 1902 in the presence of Paul Doumer, the French Governor General, his successor Paul Beau and the young King Thành Thái, and the first train crossed the bridge on 28 February 1902.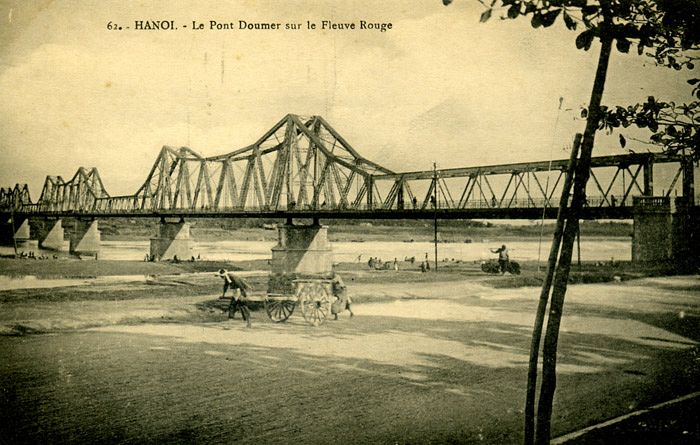 The bridge's complex 19-span, 20-column cantilever design was immediately fêted as a technological masterpiece when it opened, writes Vietnam historian, Tim Doling.
[Photo via Mỳ Tôm Hai Trứng]