Families of fans filed into the "Fire Pan" on September 3, wearing red, white, and black jerseys. The atmosphere hums with anticipation.
"Fire Pan" is the nickname of the Canadian International School gym, where the Saigon Heat would take on the Ho Chi Minh City Wings in the final game of the Vietnam Basketball Association's 2023 regular season.
A group of youth basketball players congregated on the concrete — already laced up, ready to go in their Nike's, rocking their black and yellow jerseys representing the SSA Elite, a youth team part of the Sports Skills Academy (SSA). Fans of all ages were seen walking up the street under bright yellow street lamps before passing through black and red banners that read the team's motto: All in Mentality.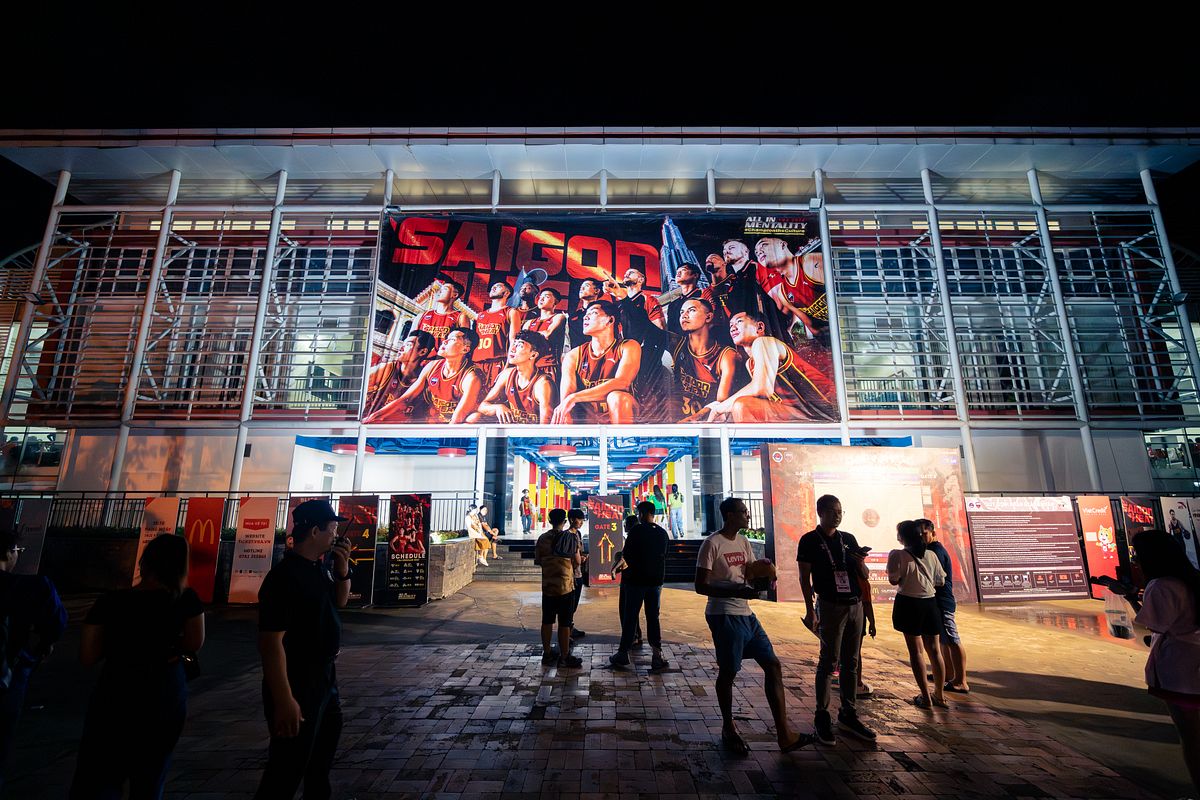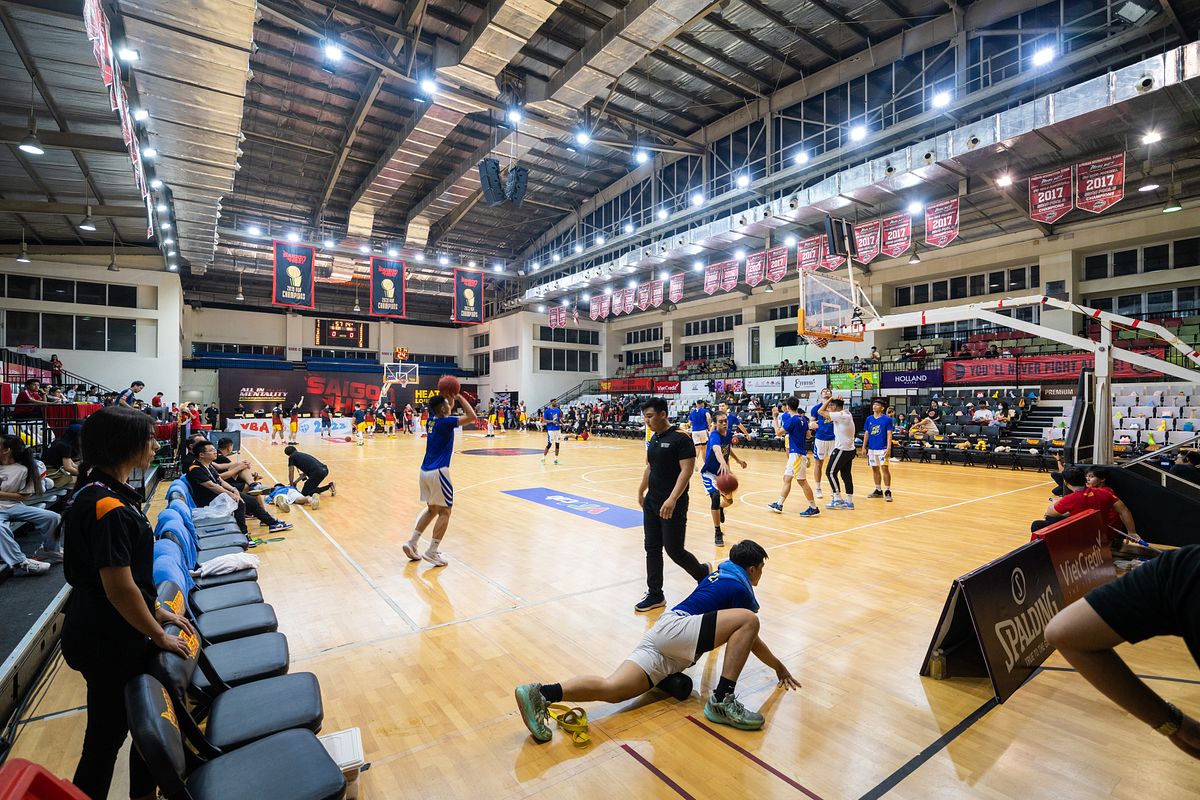 As the rain in District 7 promptly began at a quarter to seven, ushering all of us into the stadium, the first thing I noticed was the stands were already filled with... teddy bears. Stadium seating around the perimeter of the gym had been packed with the likes of stuffed Doraemons and Pikachus brought by fans for the game's halftime entertainment.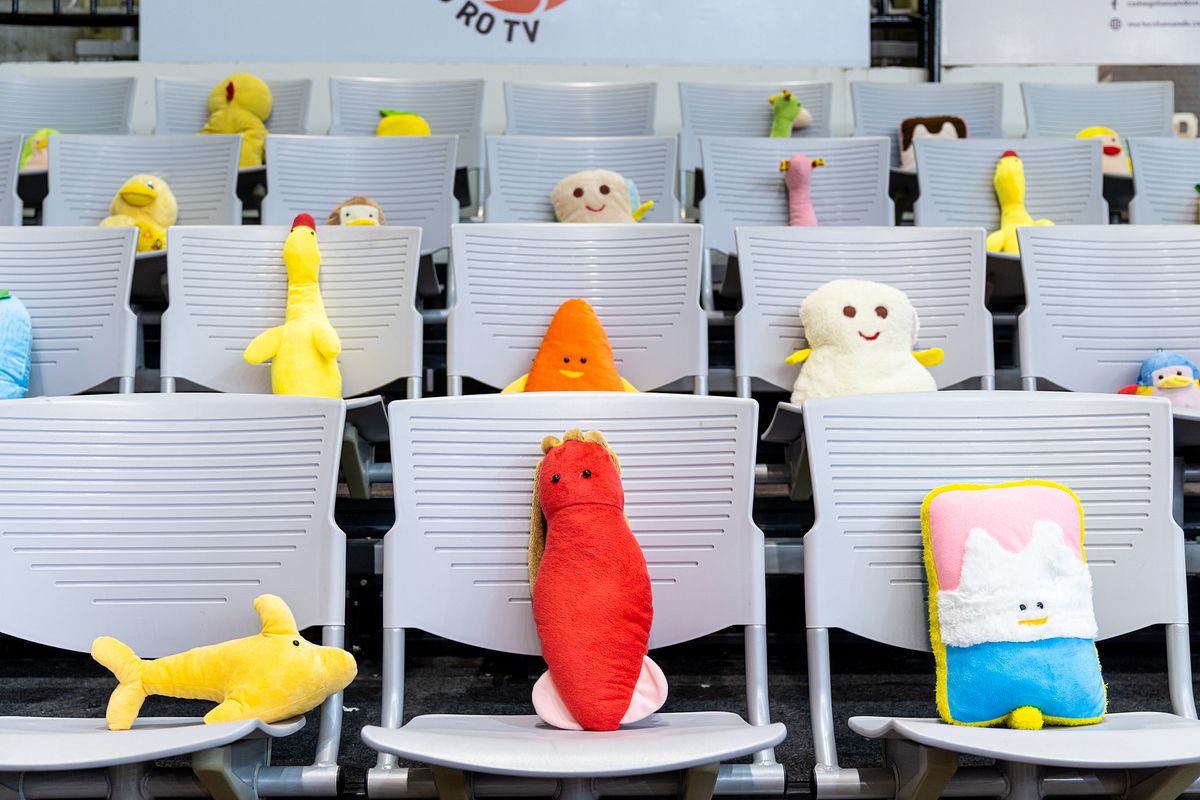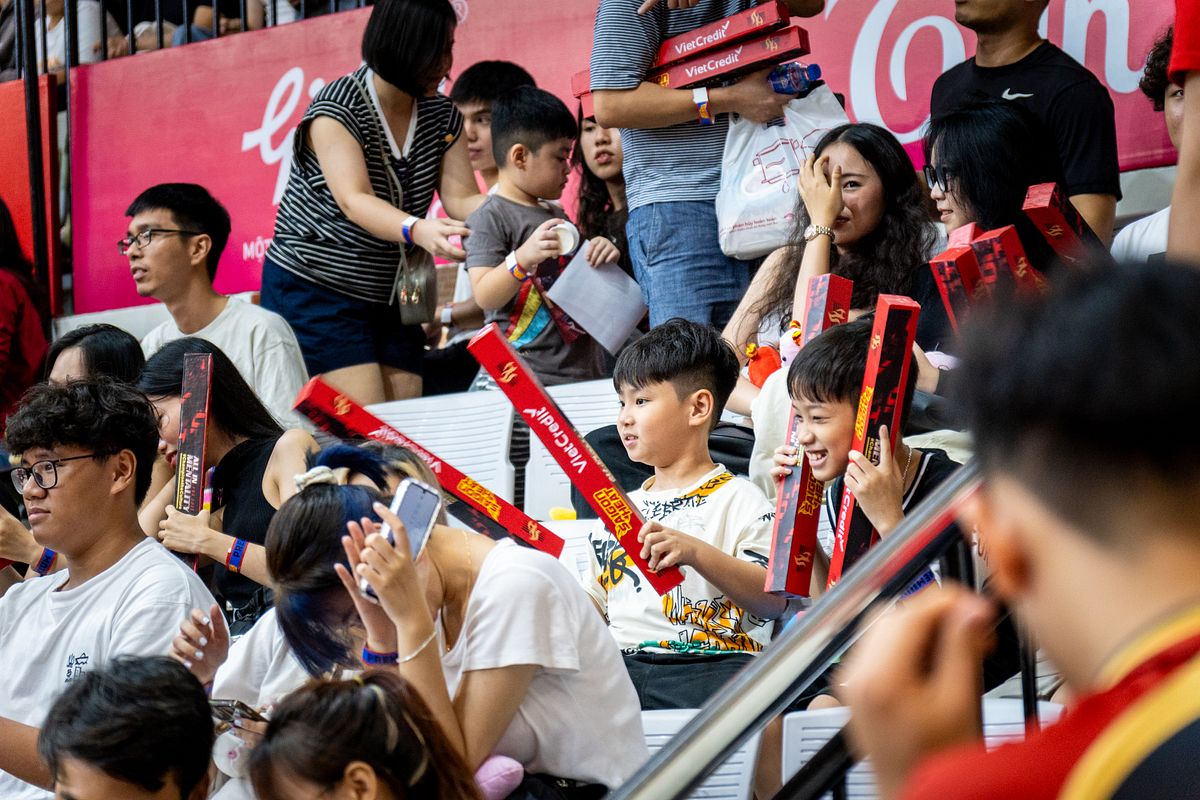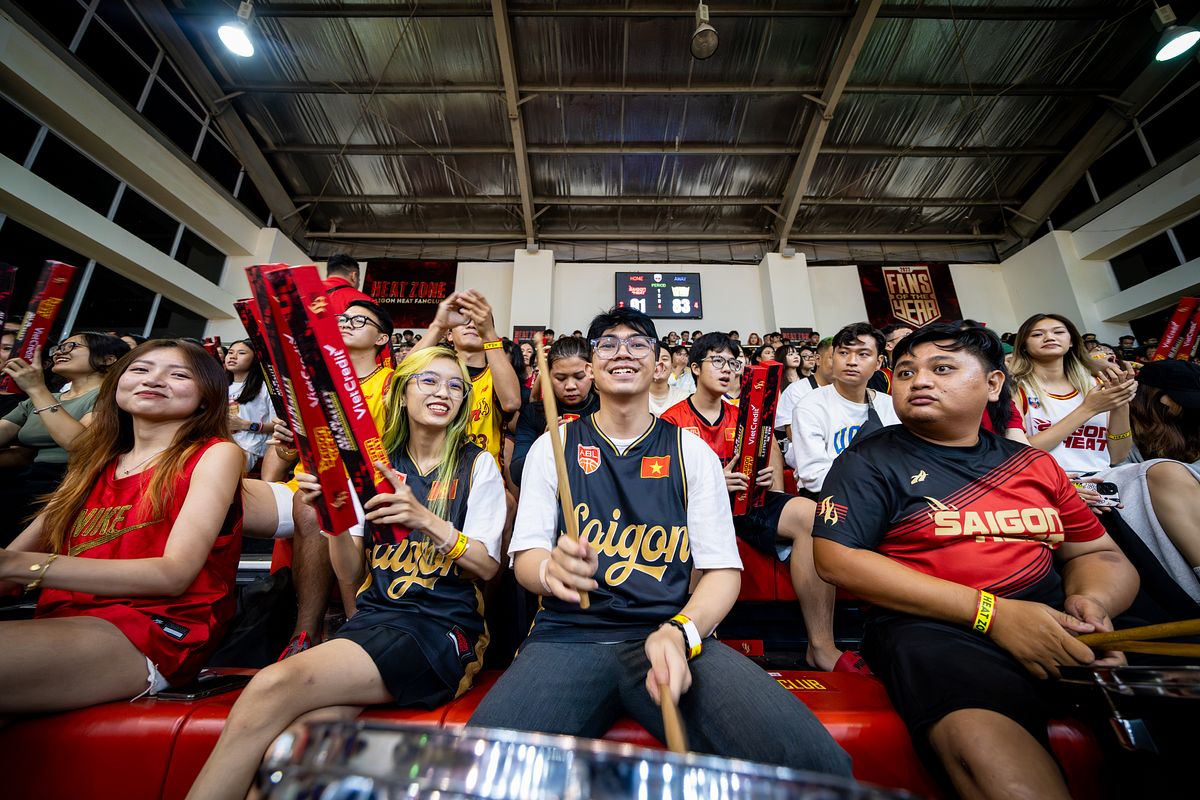 Last Sunday's night game during the Independence Day weekend determined first-round playoff pairings. The Heat entered the game tied for first with the Hanoi Buffaloes at 13 wins — a victory would solidify the Heat's top playoff spot and build vital momentum entering the playoffs this week in Hanoi.
Before the game started, Heat players escorted a group of kids one by one onto the court to take a photo together. They all wore the same debut bright yellow Statement Edition jerseys, glowing in unison like the street lamps lining the sidewalk outside leading fans to the action.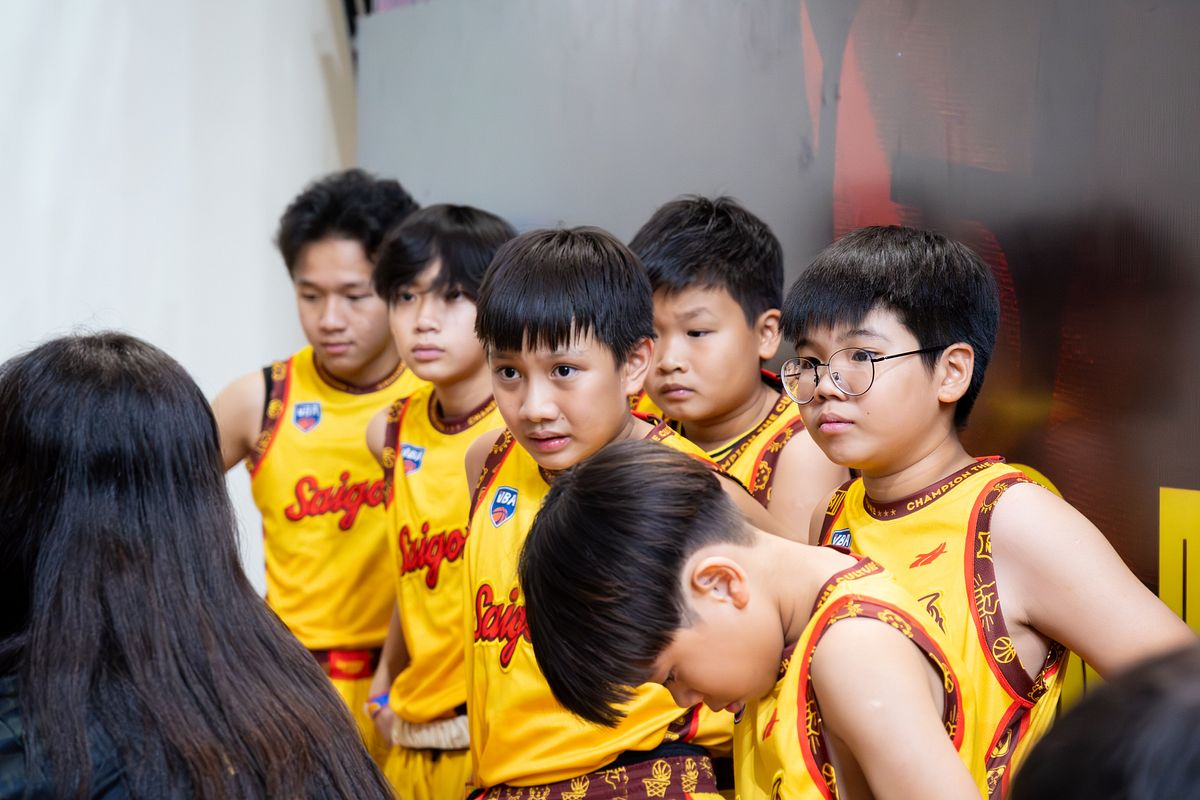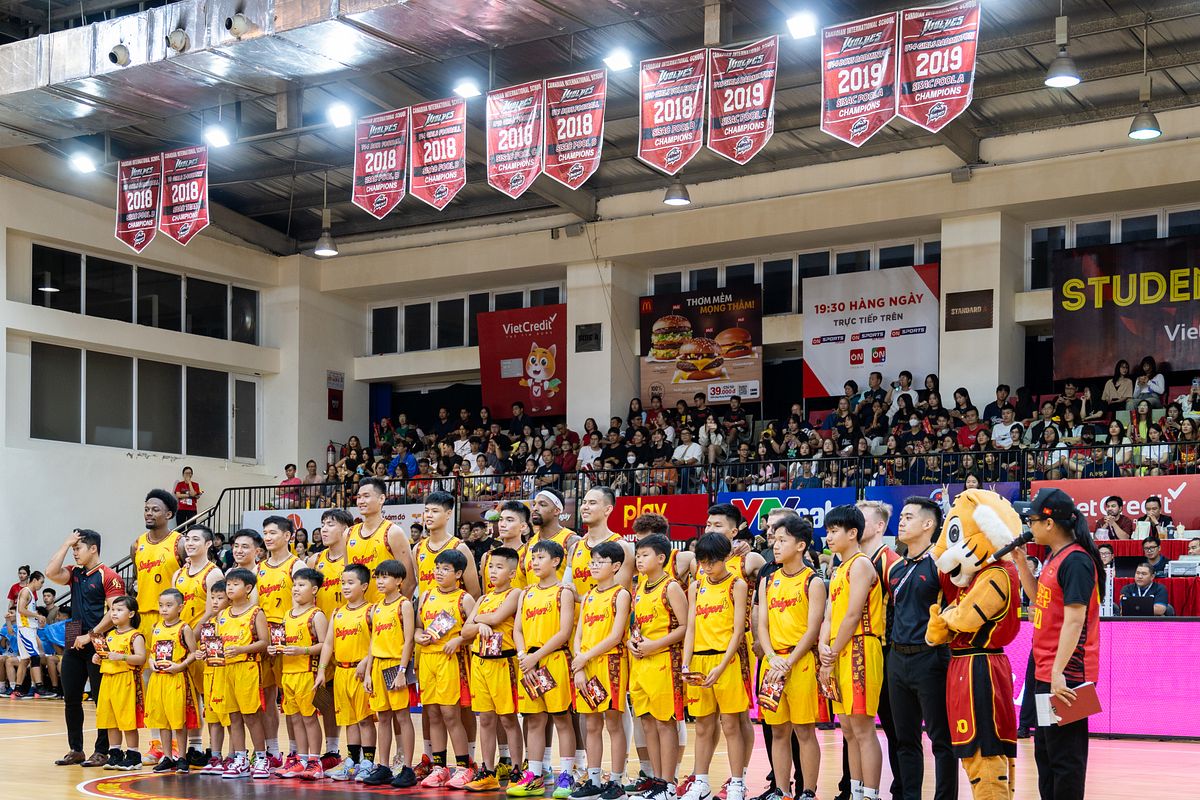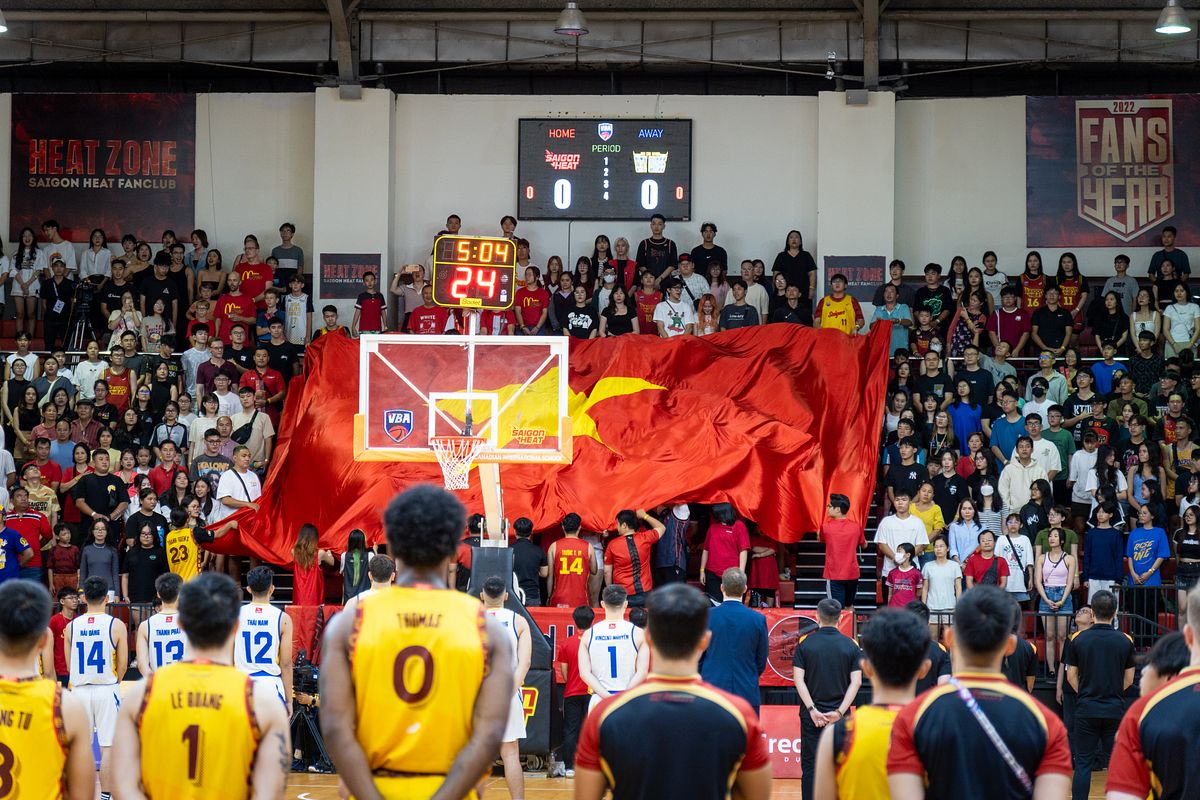 The Heat won the opening tip and Captain Tim Waale got to work right away, scoring 9 of the Heat's first 14 points, spearheading the team's first-quarter push. "For me, it really is a team game. So sometimes some players will get more hot than others. Sometimes the man is going to be more open than the other players. So I just tried to share the ball and my teammates do the same. They saw that I was open, I was scoring so they passed me the ball, but in turn, we shared the ball with the whole team. So that's how we play well together," said the 25-year-old Captain, who happened to also announce recently on Instagram that he will return to Fulbright University Vietnam to continue his academic pursuits as a representative of the 2027 cohort.
"Tim's the heart and soul of our team. He's a true professional. He comes early and stays late. So great game for Tim. That's kind of what we expect out of him at this point," said Coach Van Pelt.
Hassan Thomas (Lê Hải Sơn), one of the Vietnamese Heritage players recruited internationally by the Heat, followed Waale's lead by hitting a couple of key three-pointers at the end of the first quarter and the beginning of the second. The first half ended with the Saigon Heat up 52-36.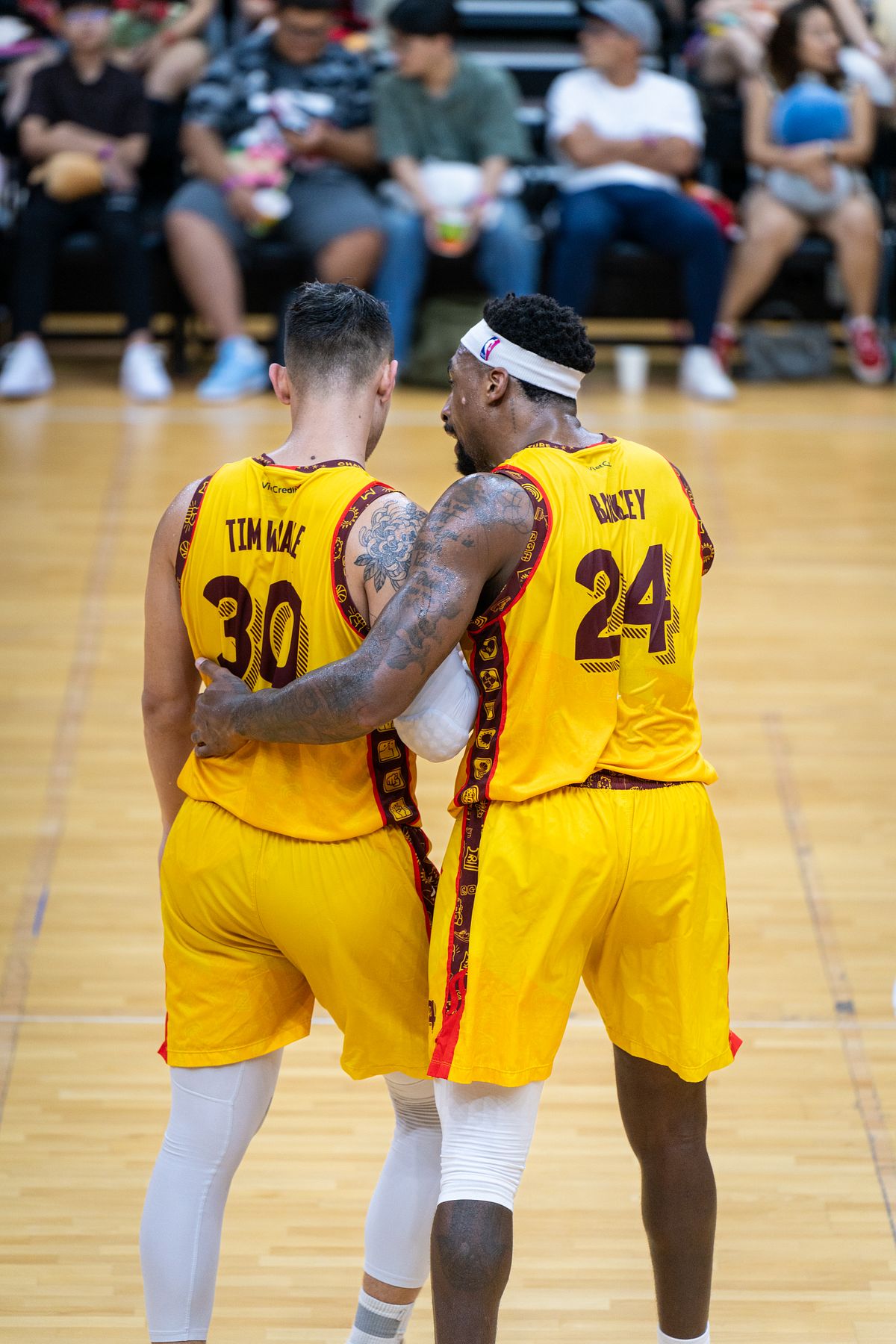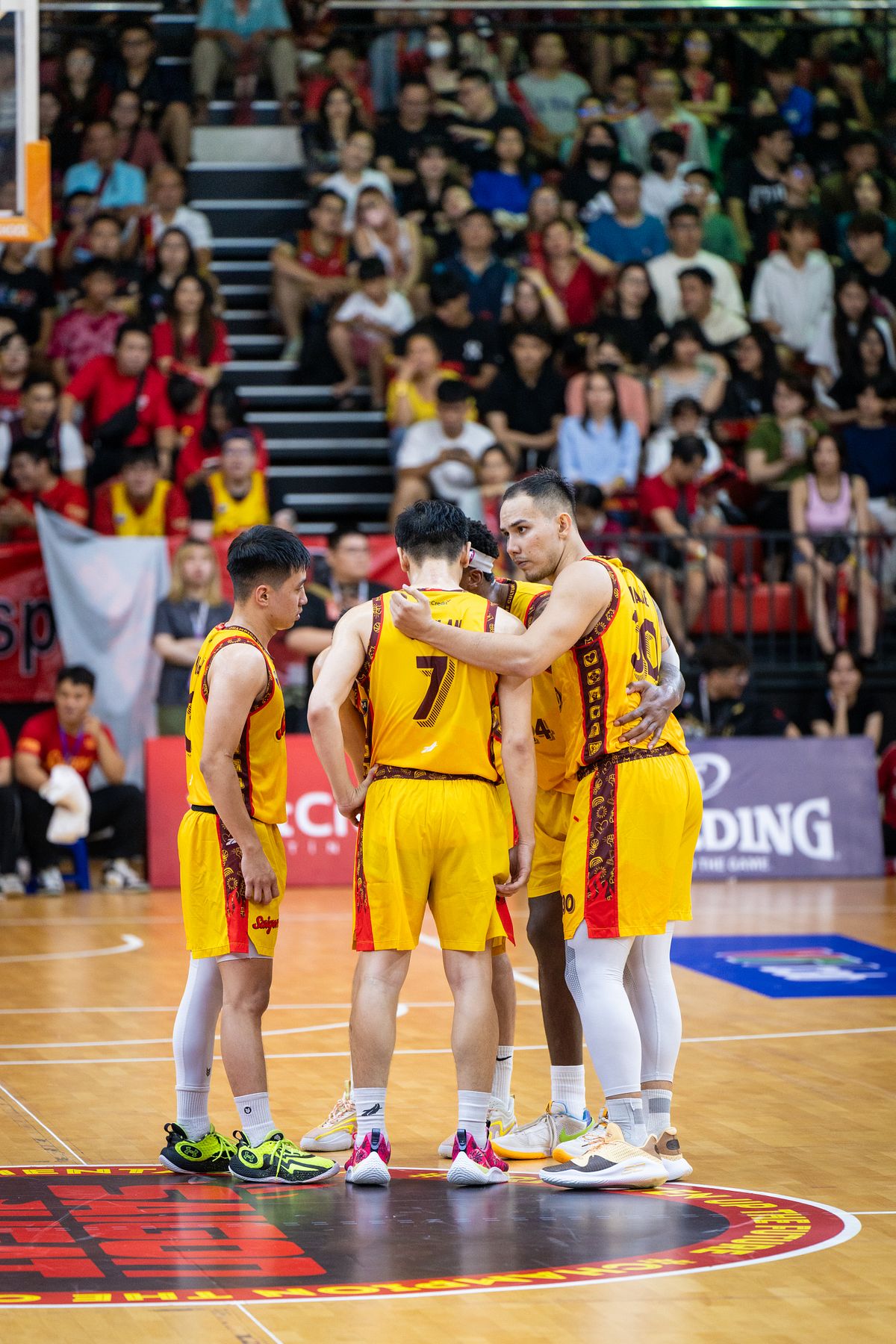 The rain continued outside, but the real downpour occurred inside at half-time. Hoài Vũ, the team's MC, stood at half-court next to the Heat's tiger mascot, Ông Ba Mươi (which translates to Mister Thirty simply representing their jersey number), with a microphone in hand counting down: "5, 4, 3, 2, 1!"
Just then, a typhoon of stuffed animals flooded the court. Dinosaurs, reindeer, Teletubbies, and Baby Sharks came flying in from all directions. Seated at the official's table mid-court — arguably in the eye of the storm — I see a blue shark drop onto the table to my left leaving me with no choice but to join in on the spectacle of the night: The Teddy Bear Toss, an annual event celebrating the upcoming Mid-Autumn Festival where fans donate stuffed animals to underprivileged kids through a partnership with the Saigon Children's Charity.
"Other VBA teams also do a lot in the community like school visits and things of that nature, but I definitely think that it's one of the cool things about being a part of Saigon Heat. To know it's not just basketball at the end of the day and we just get to play a sport for a living, but to be able to use our platform and do things like that I think is pretty cool and fun," Van Pelt said.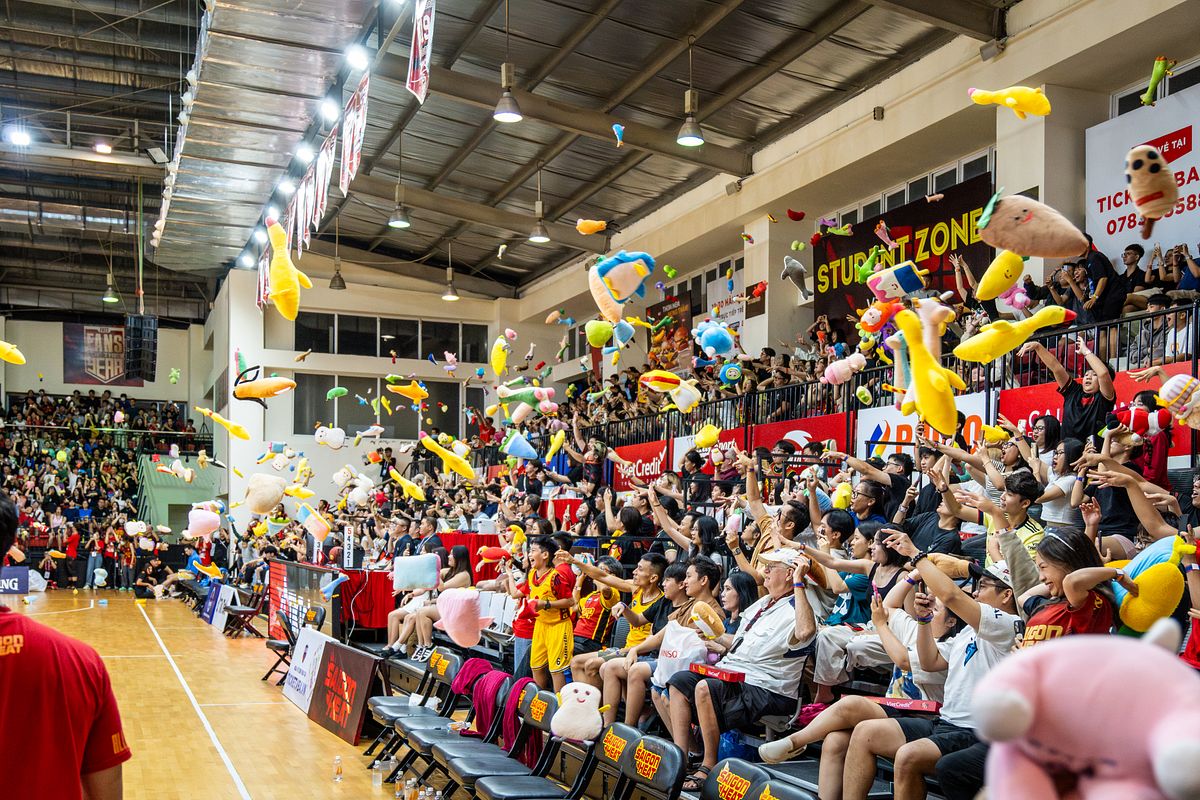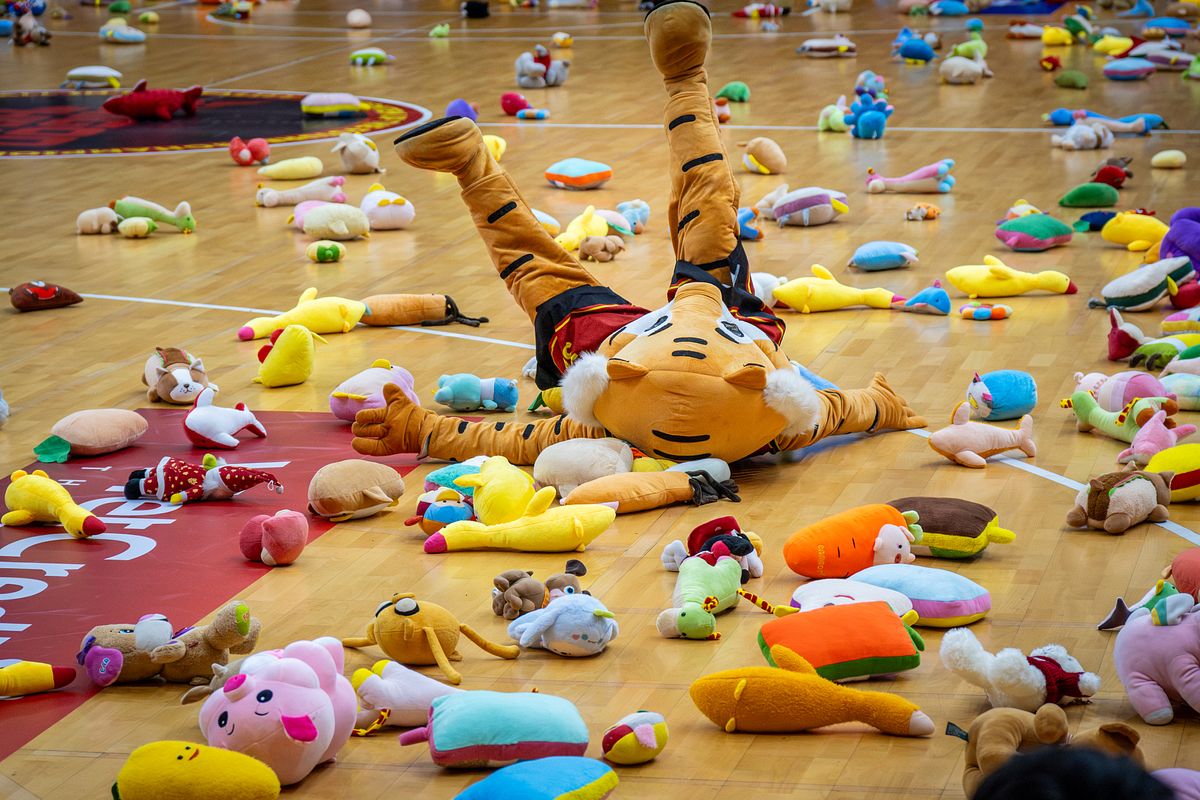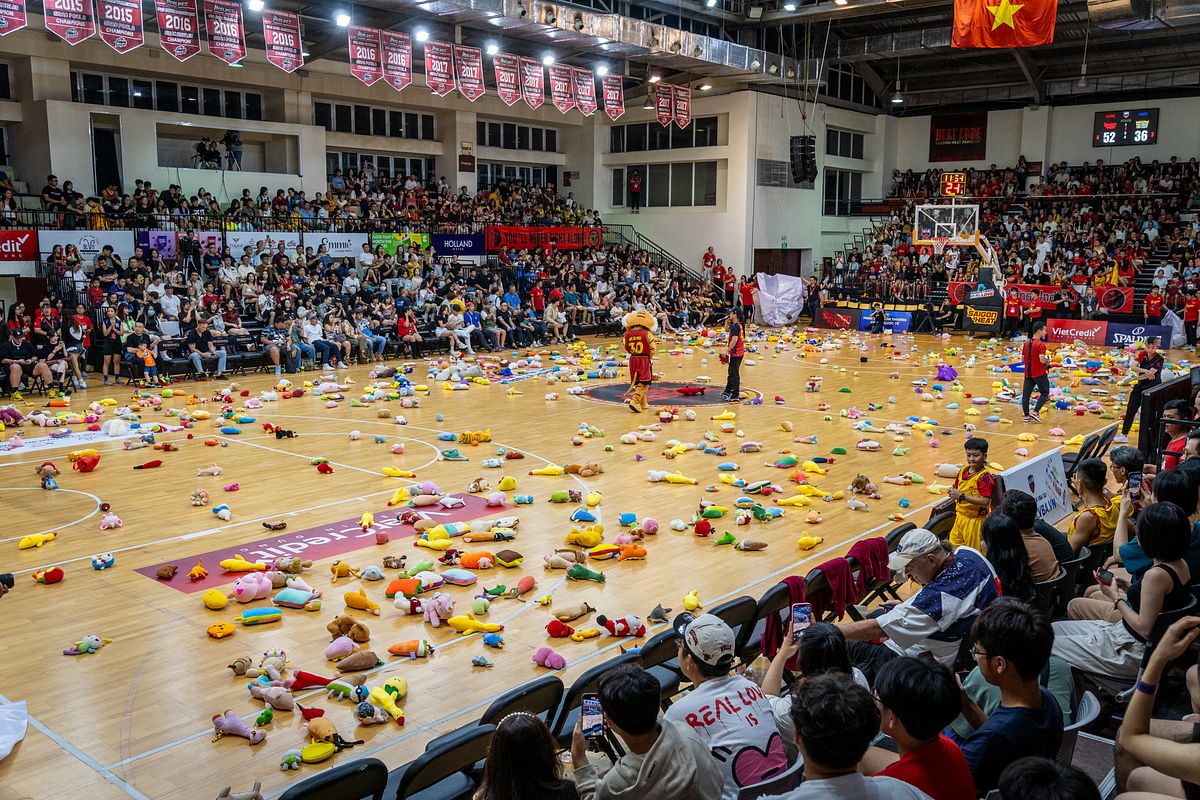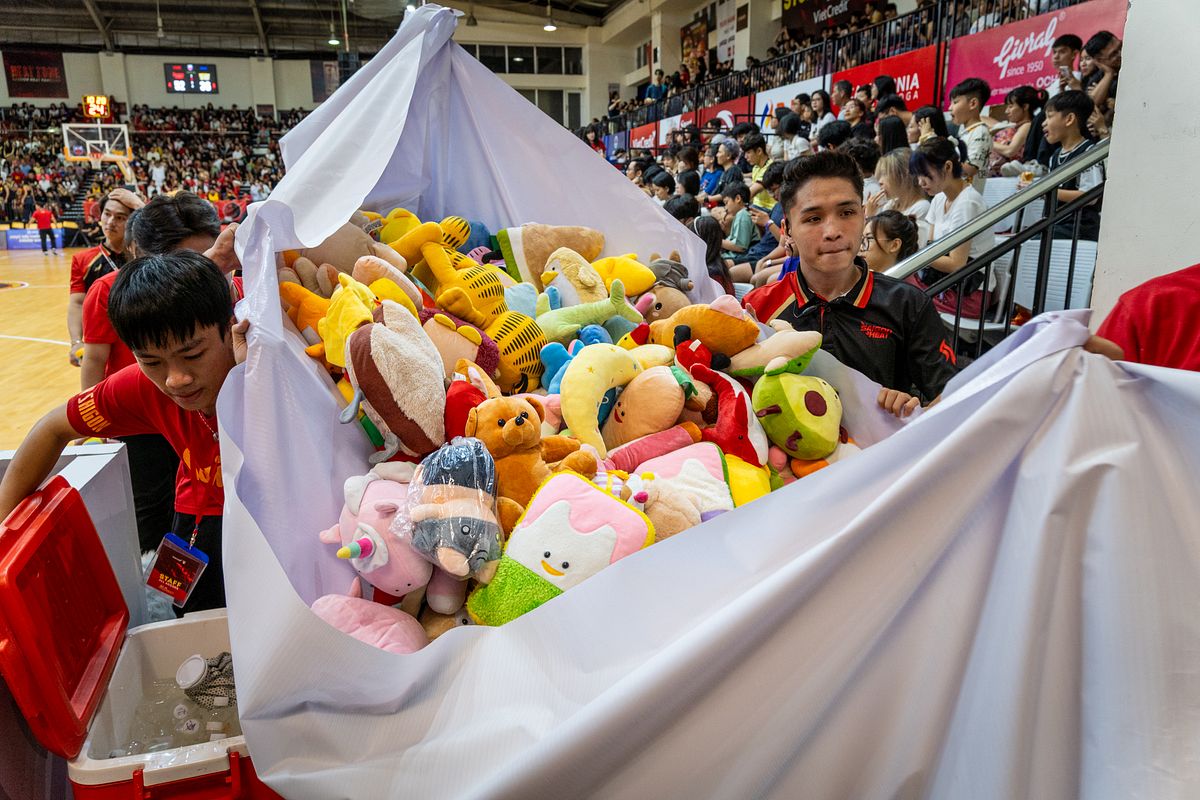 Beyond partnering with Saigon Children's Charity for the night, the Saigon Heat and SSA are a part of the MSE Group, a sports ecosystem founded in 2009, aiming to promote sports participation, especially basketball, in Vietnam. The company consists of three branches: brand agencies, sports entities such as the Saigon Heat, VBA, Vietnam University Games, and exclusive broadcast rights to market the National Basketball Association in Vietnam, plus academies like SSA. Before the game, I spoke with a Heat fan, a father whose six-year-old son is enrolled in the academy. He admitted his son was still very early in learning how to play the game, but overall has had a positive experience making friends.
Coach Matt Van Pelt offers a unique vantage point on the value Saigon Heat and MSE bring to Vietnam. Although Van Pelt is originally from Grand Rapids, Michigan, Vietnam has become his new home. After playing professionally in over a dozen countries around the world, using basketball as a vessel to see new cultures, he retired and began coaching four years ago — first splitting time helping out for a few hours a week at SSA, as well as working as the assistant coach for the Heat's second championship run under fellow Michigan native Kevin Yurkus, the current director of Vietnam's National Team. But now, after becoming the head coach for the Saigon Heat in 2021, Van Pelt still helps out with SSA and its Performance Lab sector, where he focuses on more oversight to make sure things run smoothly, but his primary focus is following his passion: being on the floor, coaching, and trying to win basketball games.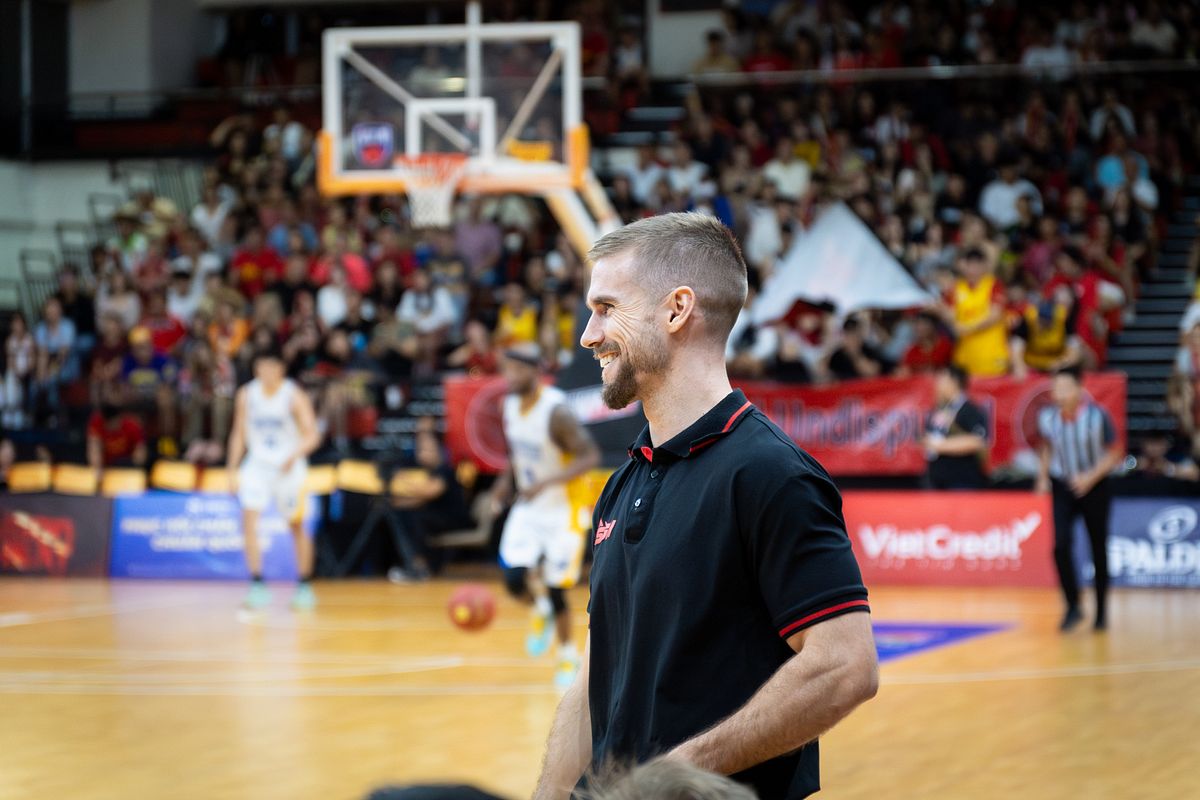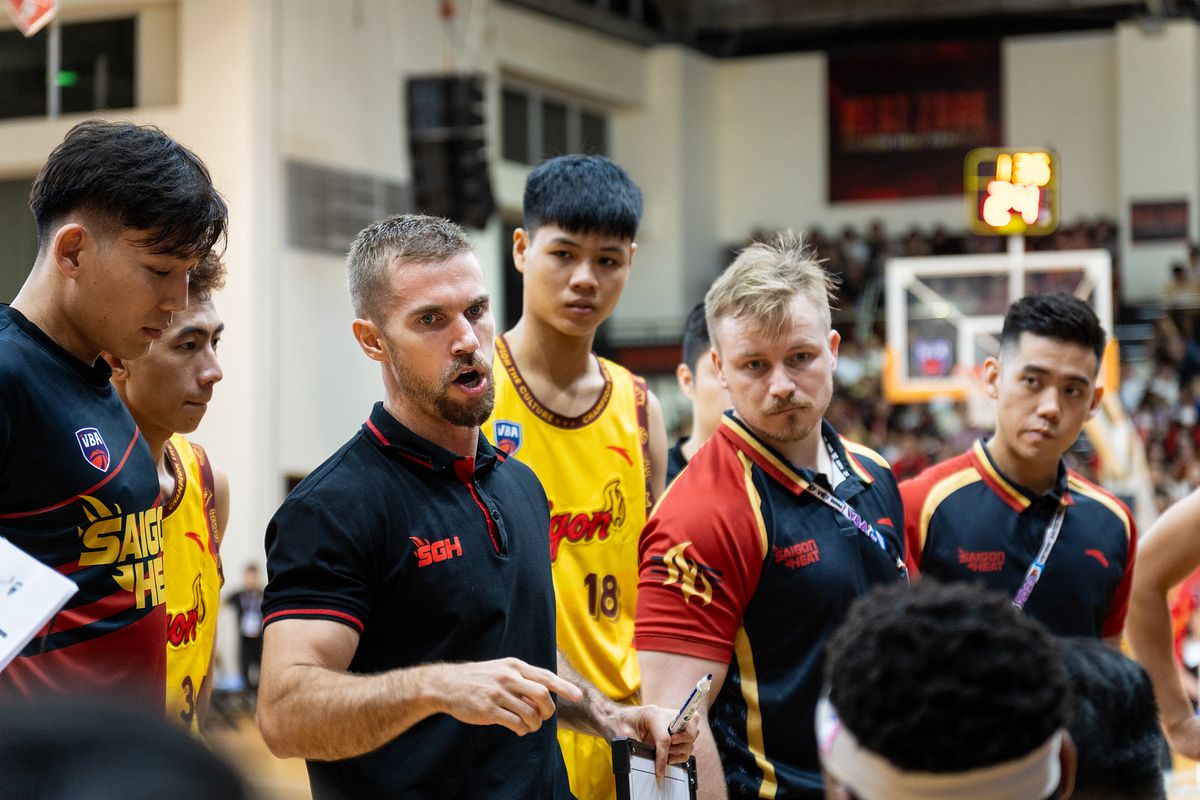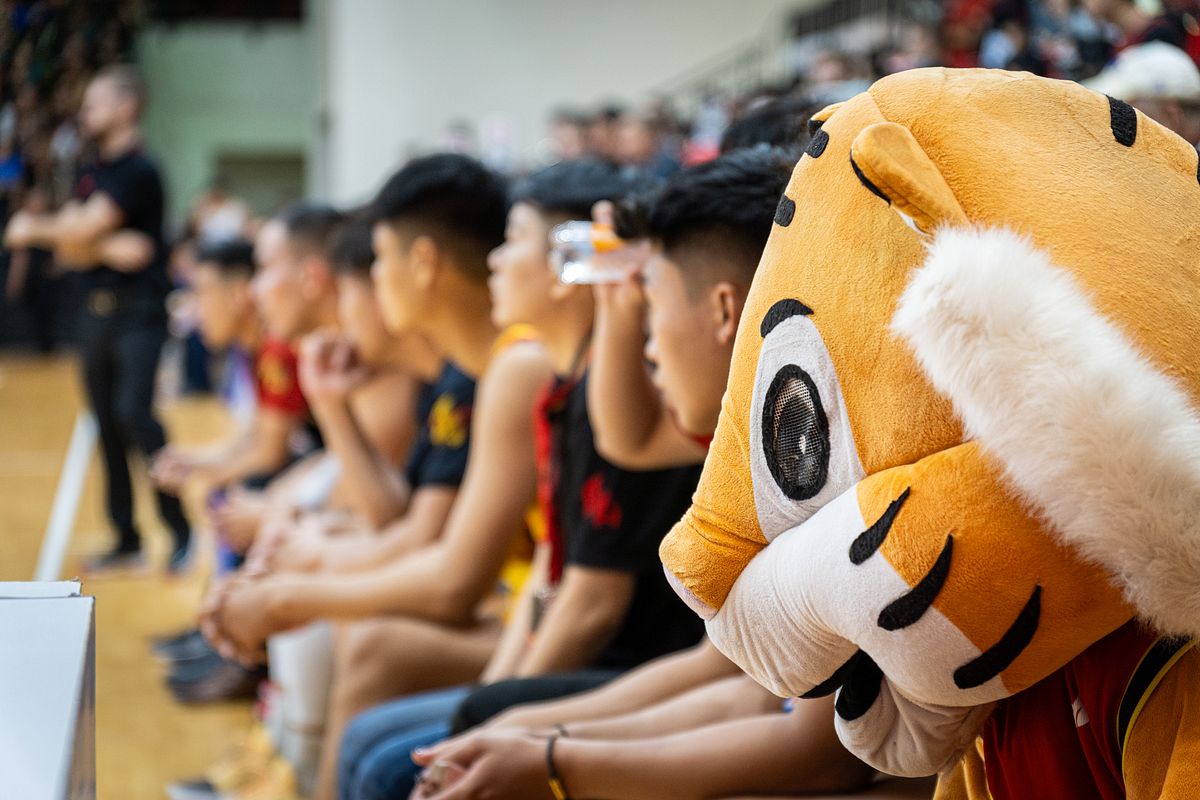 As far as growing the Saigon Heat and Vietnam's National Team, Van Pelt notes the need to improve facility standards and further develop overall skills. "We really need more competition consistently to start at a grassroots level, like getting more tournaments, more leagues, more exposure to international competition, even if that's at the school level. So maybe we get schools from Thailand, Philippines, Malaysia nearby to come play us and vice versa. I think that is also needed, but the biggest thing is just getting more competition so it's not just working on your ball handling and shooting but kids are learning how to play right and being able to apply their skills so I definitely say more games as needed."
And the VBA is moving in that direction. This season, the number of games increased with teams playing each other three times over the course of the season compared to only twice like before. Other rule changes from this season included teams being allowed to sign no more than one imported and two heritage players (players born in other countries but with Vietnamese ancestry) plus U-18 players being able to register (instead of U20 previously).
Whether it's adjusting to new rule changes, competing in different leagues, taking time to give back to the community or closing out the final half of the season, it comes down to making small but continual improvements, also known as the Japanese concept "kaizen" — the top core value of the Saigon Heat, according to Coach Van Pelt.
"When we first got here that might have been an old school approach, like we just got to work really, really hard but now it's trying to just do something every day doesn't mean you're pushing your body crazy, but we're working smarter. Maybe it's spending a little bit extra time in the film room or just seeing where we can get an edge. I've got some good coaches that helped me too. We got a very international staff so they helped me out a lot" Van Pelt said.
Now, back to the game.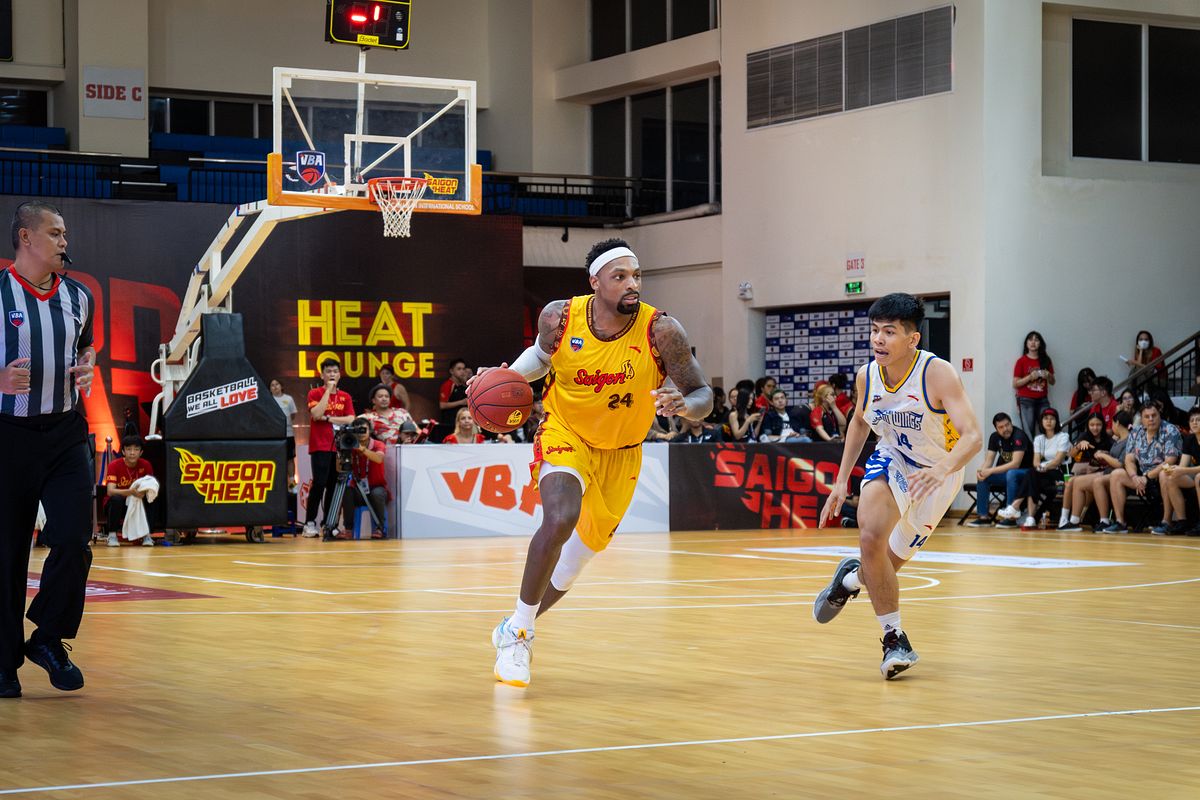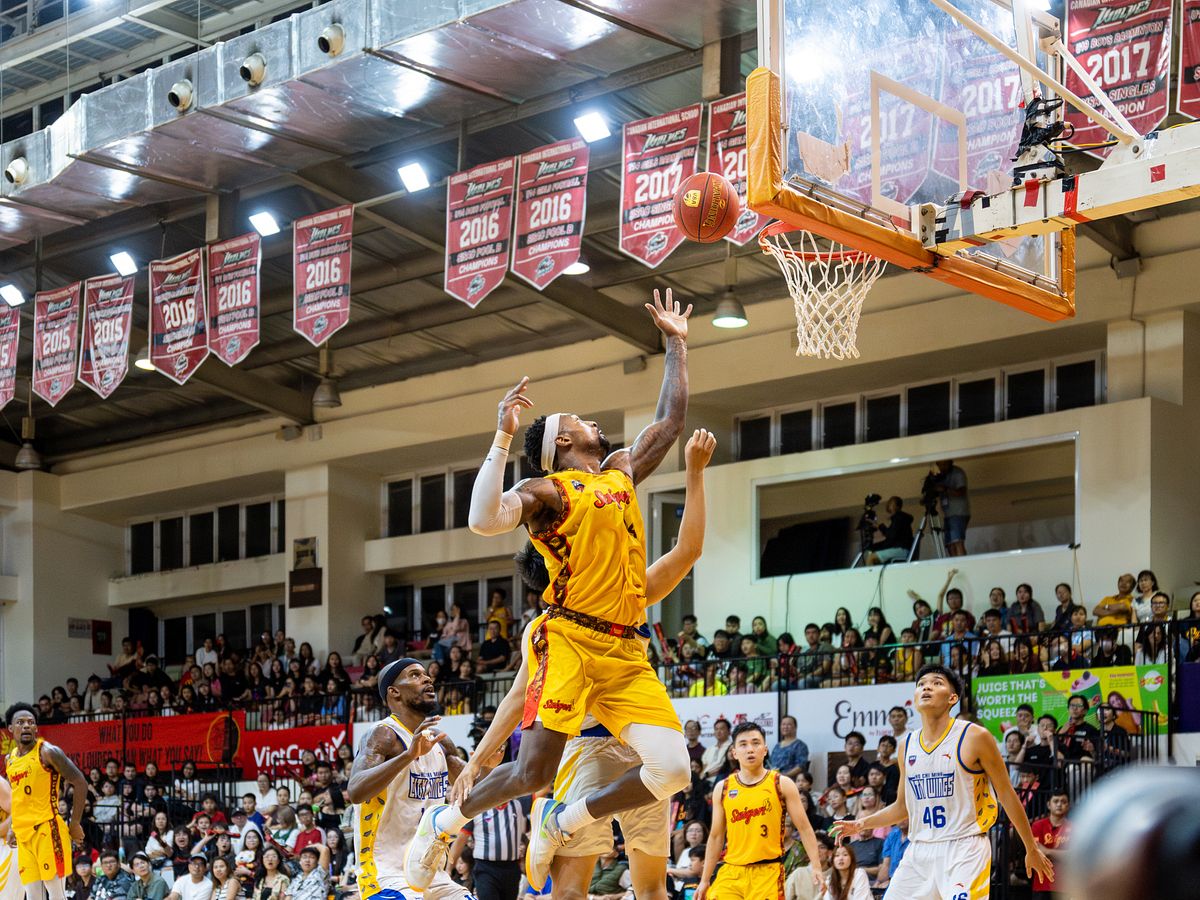 Nguyễn Huỳnh Phú Vinh, who had a monstrous performance in the Heat's previous game with a win over the Da Nang Dragons — becoming one of only four Heat players to ever put up 25 points, 25 rebounds, and 5 assists in a game — came to life in the second half after early foul trouble with two big buckets and a block that led to layup for the VBA's leading scorer, Kentrell Barkley.
Down the stretch, the intra-city rivalry game swayed back and forth. Heat and Wings fans alike were ecstatic, rising to their feet and clapping game-day thundersticks, elevating the arena's energy to a new level in the final minute of the season.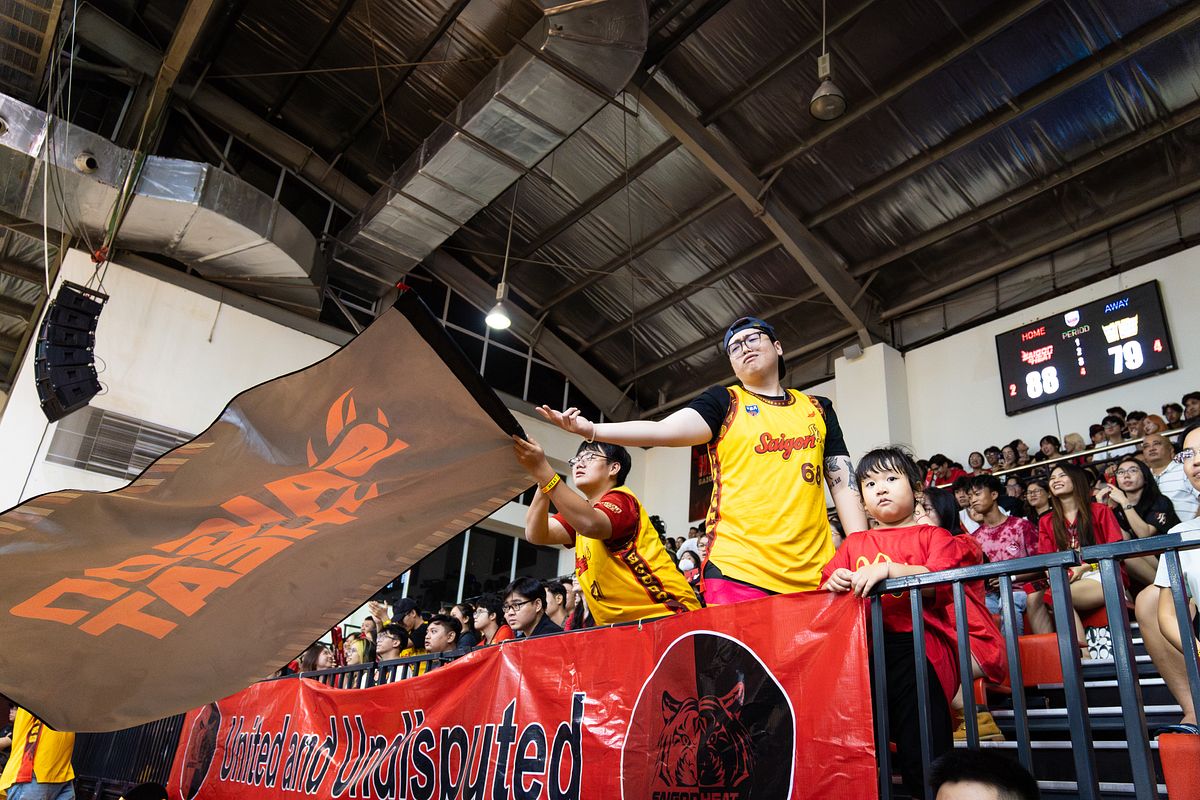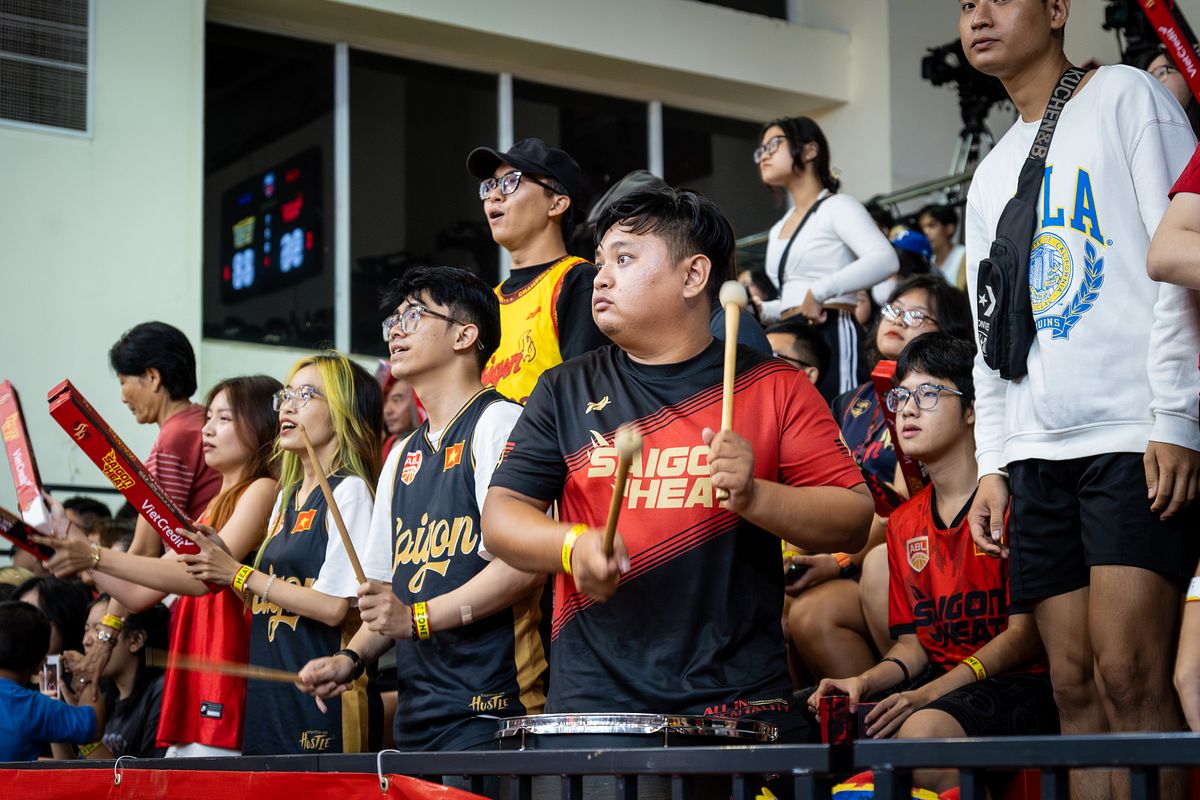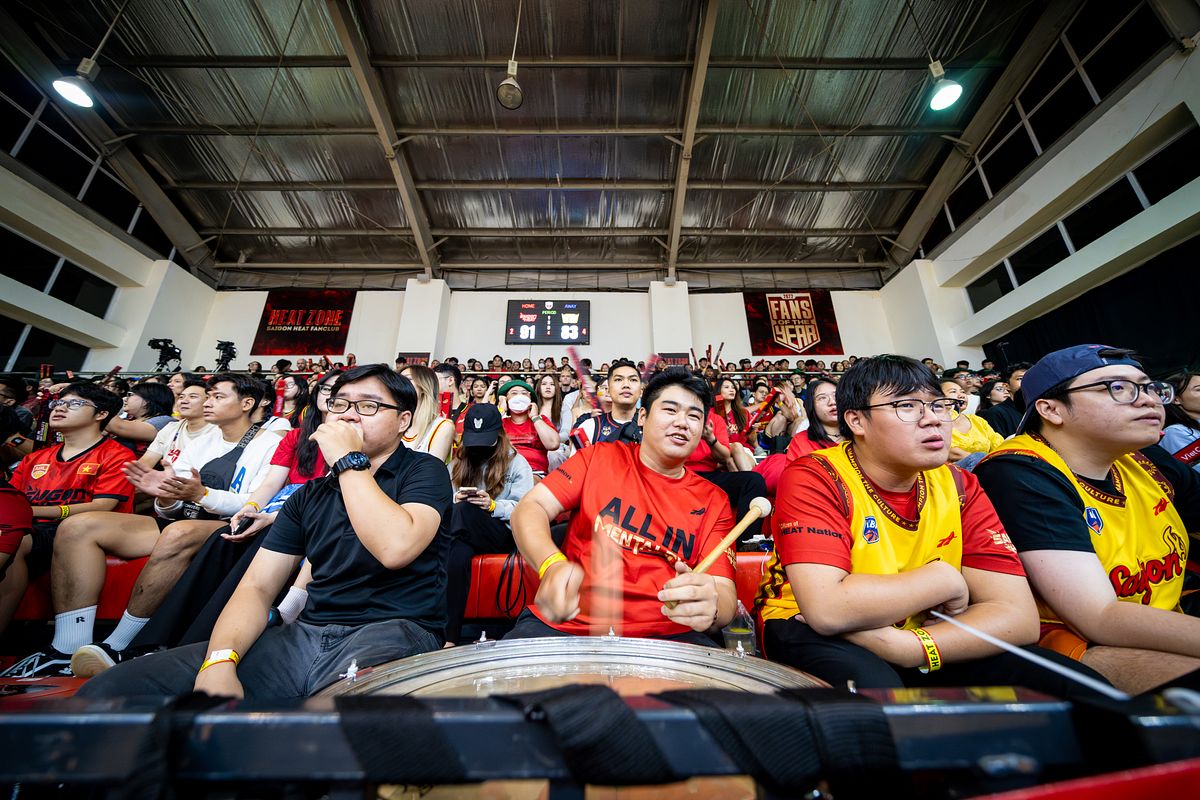 To wrap things up, the Heat won by doing a good job sharing the ball. Waale, Barkley, Thomas, Vinh, and Tony Hoàng — who came off the bench and scored a career-high 17 points — accounted for five Heat players to score double digits, showcasing the Heat's ability to deploy a well-balanced offensive attack. "It's big time," Barkley commented, "because if we have multiple guys getting double digits, it's easier for me and Hassan so I would take that any day."
It was veteran guard Dư Minh An, however, who sealed the Heat's 14th win of the season by hitting a clutch three with a half minute left in the game, pointing to his shooting arm as to remind Heat Nation: he's got ice in his veins. With a final score of 98-91, the Saigon Heat made VBA history as regular season champions for the third year in a row, also known as a "three-peat."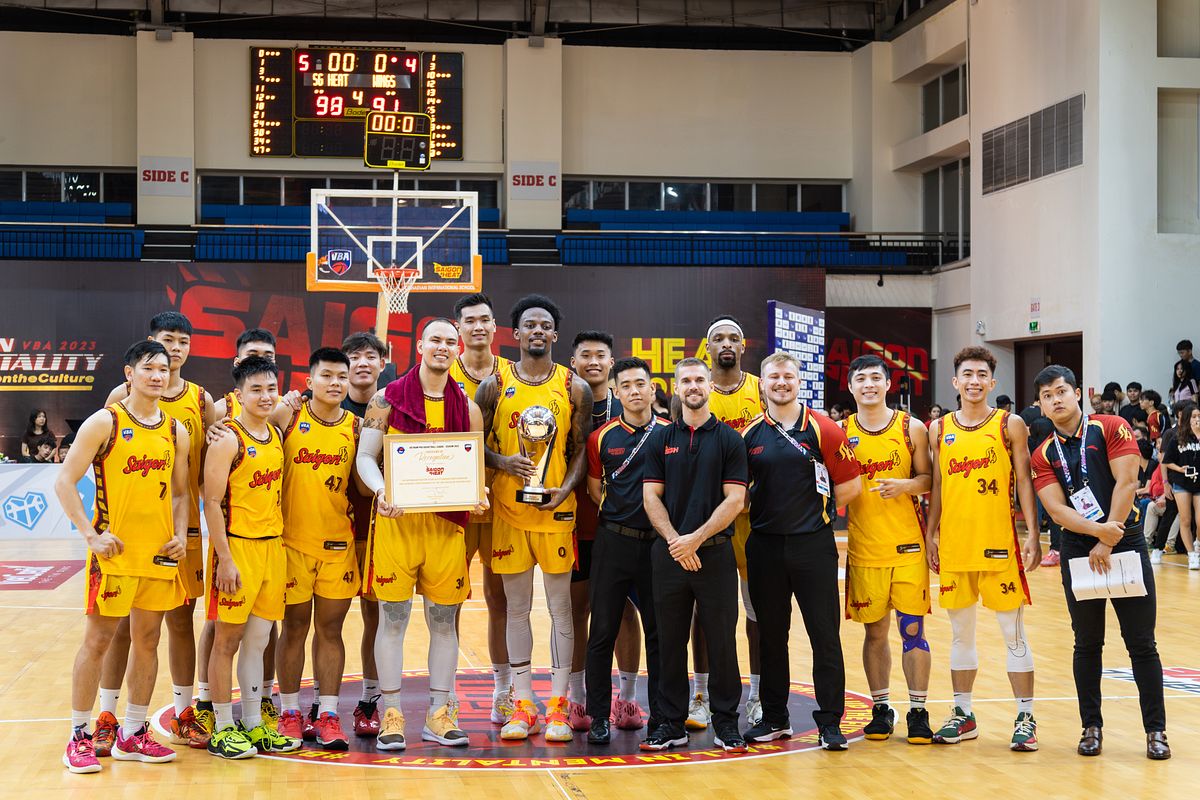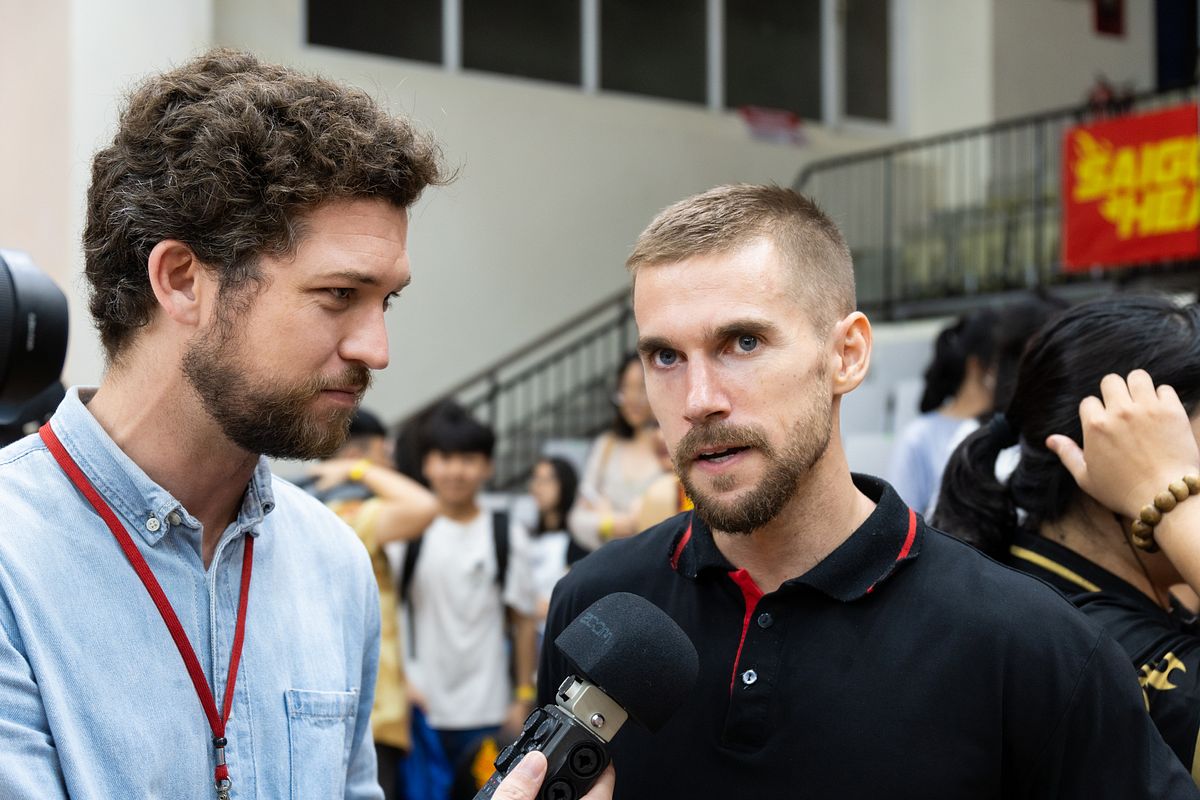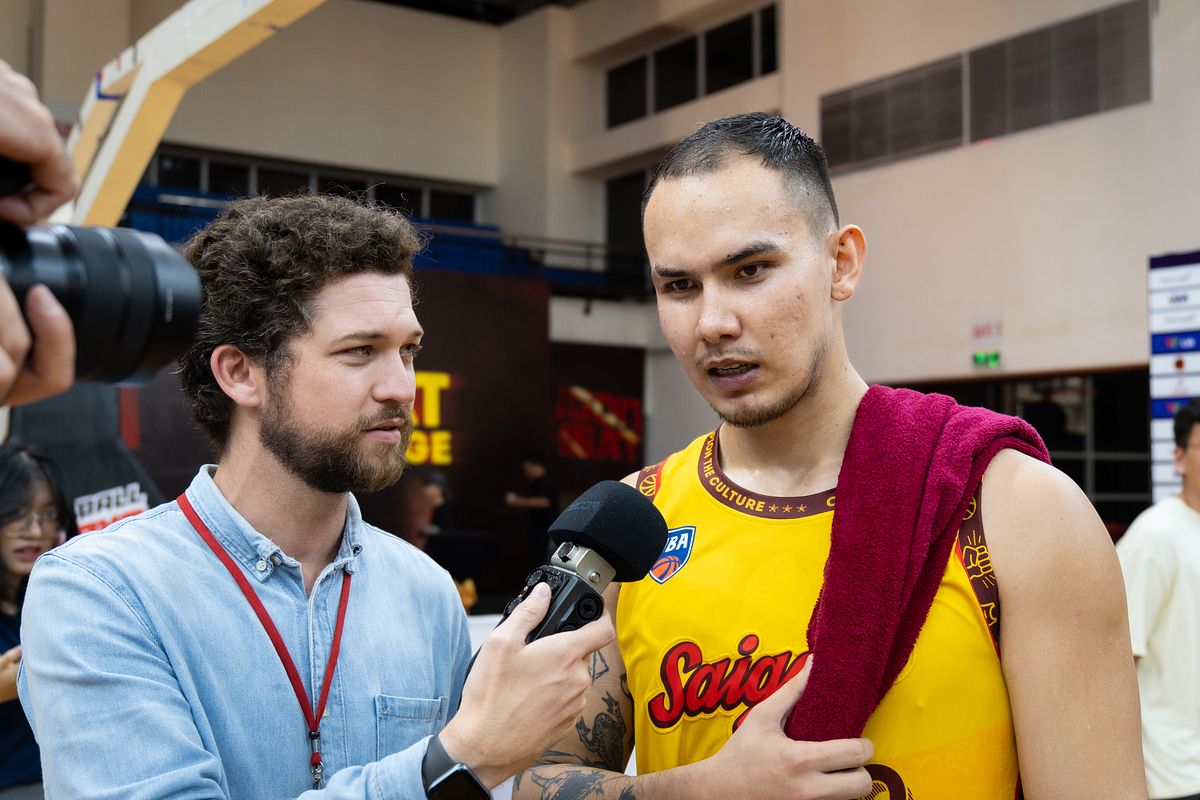 Queen's 'We Are the Champions' began to play as fans from the stands walked down onto the court to congratulate the players. After patiently signing autographs and taking countless pictures, everyone gathered together to take a big group picture at center court and sing 'Happy Birthday' to Barkley who celebrated turning 27 a few days earlier by enjoying a steak dinner and having a little bit of fun as he told me after the game.
When asked about the end of the regular season, Coach Van Pelt shared his final thoughts: "To be honest, I'm just really happy that we stayed healthy and got the win. But we were balanced so I guess our takeaway is that we got multiple guys that I can trust off the bench and in the starting lineup. We got local guys that have been here before, right? We've been in the playoffs the last three years, four years. So they're used to this and I think we got guys who don't shy away from the moment. So I think just being able to trust my guys and go into the bench, go into rotation is what I've learned most in the last few games."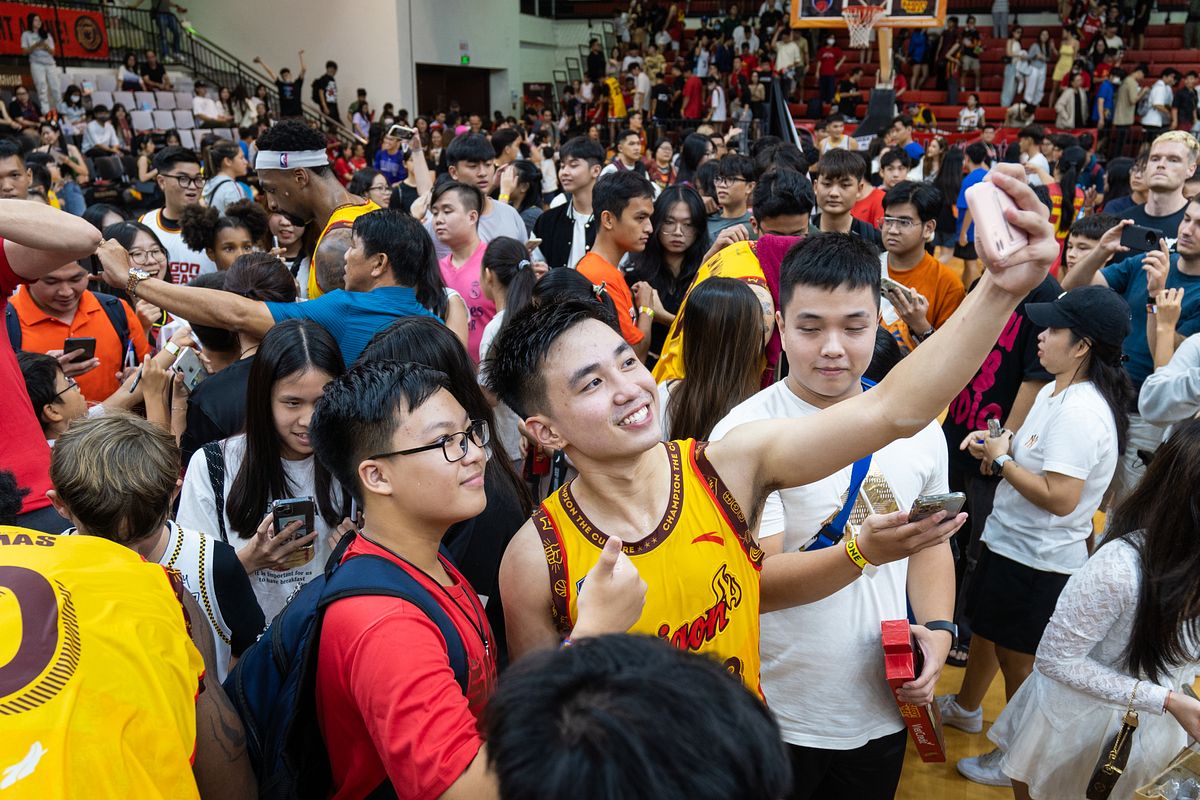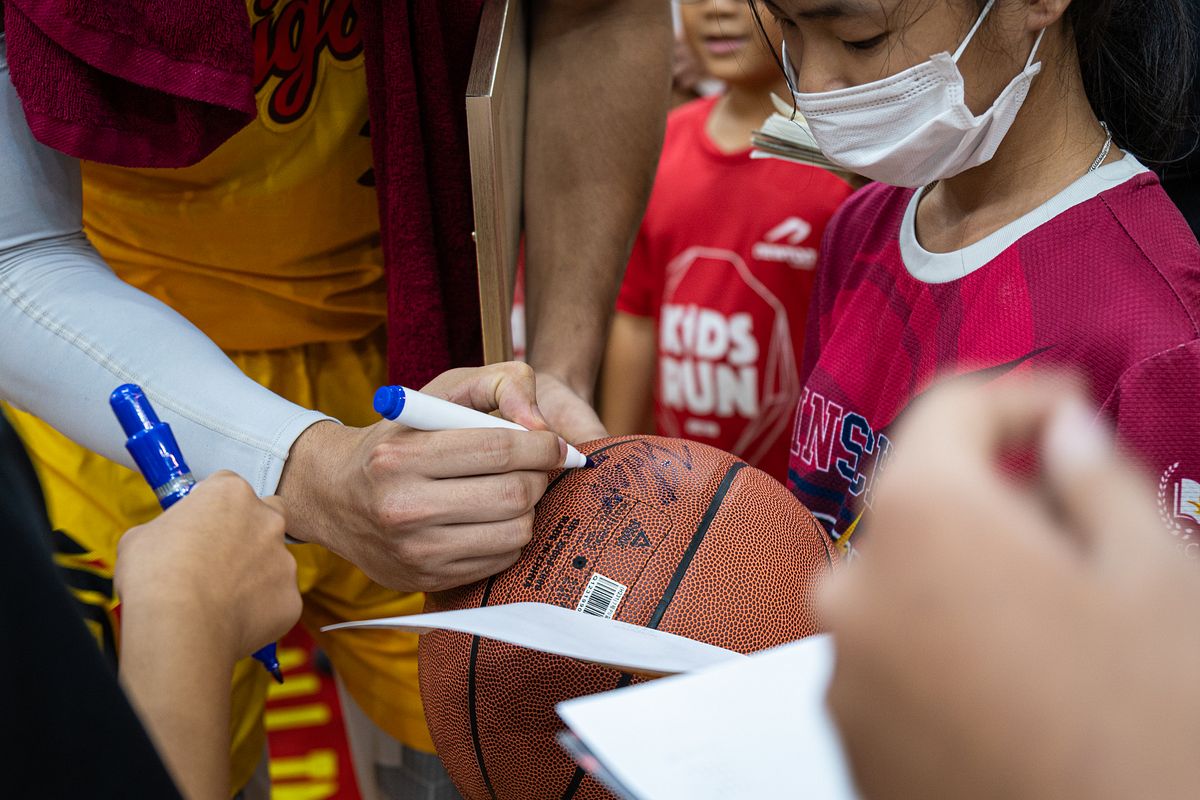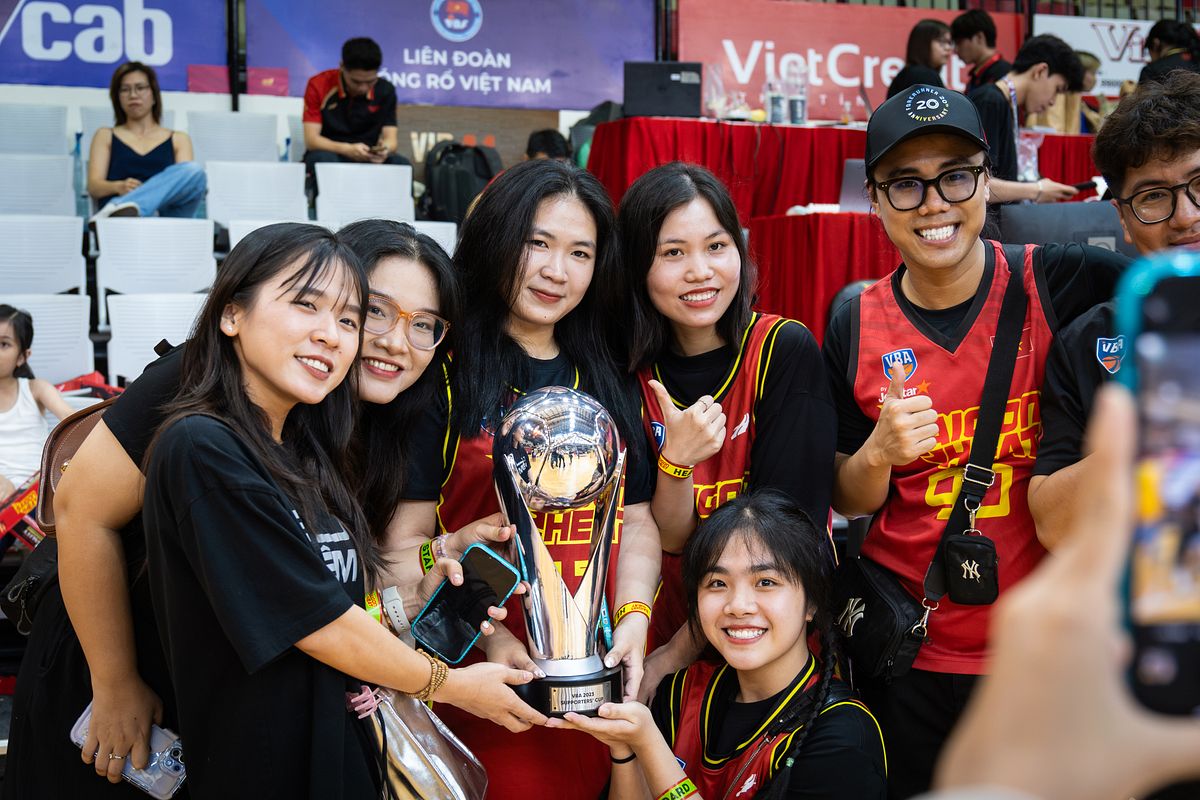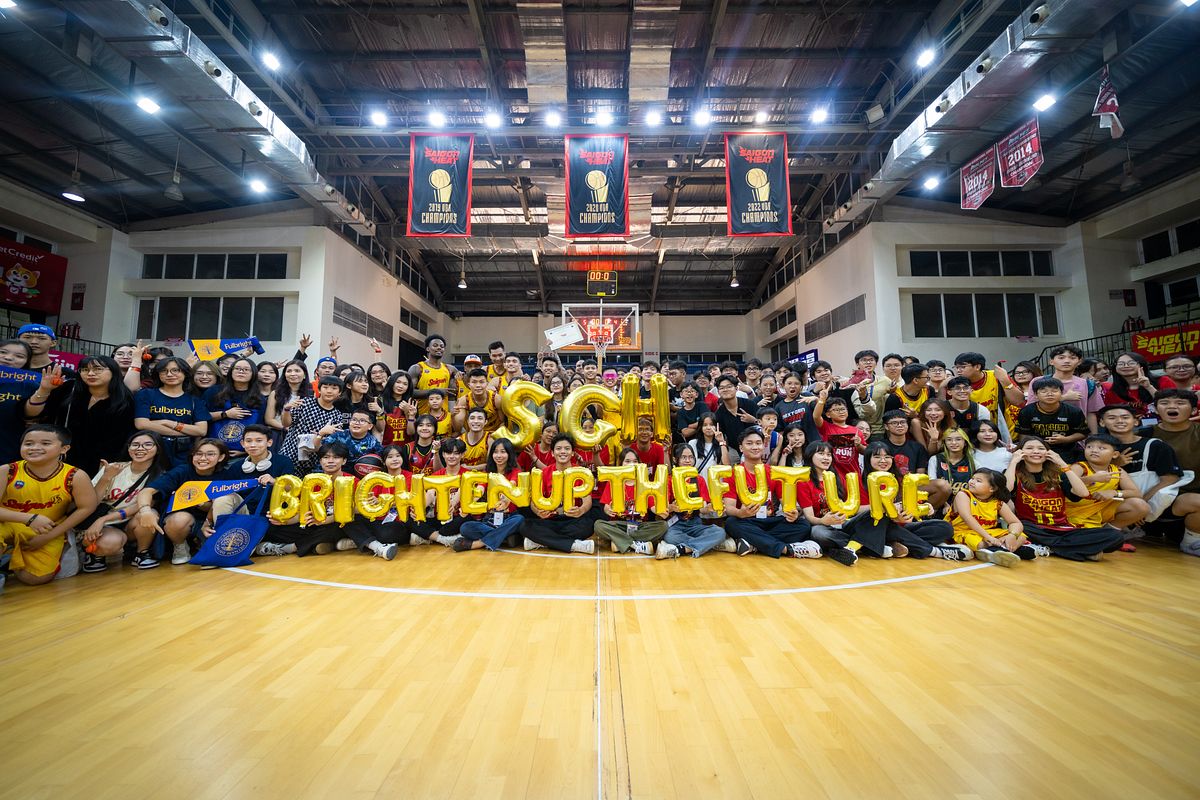 Basketball fandom is still in its early days in Vietnam, but anyone who attends a game will recognize there's a lot of potential for growth. Partnerships with local charities; youth sports programs giving back to the community; teams from the north to the south recruiting overseas players and developing local talent — each development continues to attract more and more attention thanks in large part to the success of the Saigon Heat paving the way forward, with three championship titles in a row. In this year's playoffs, the Heat will attempt to do something no other team in the Vietnam Basketball Association has done yet: win four championships in a row, or a "four-peat."
The Saigon Heat won their first playoff game against the Thang Long Warriors on September 7 with a final score of 89-79. For those interested in supporting the Saigon Heat's playoff run, the team returns to the Canadian International School Arena in District 7 on September 11 at 7:30 pm for the second game in the best-of-three series. For ticket information, visit the Saigon Heat's Facebook page.