A back-of-house atrium and a well-designed staircase help to optimize natural lighting and ventilation in this Phu Nhuan tube house.
Narrow in width and stretching long towards the back, the standard tube house layout in Vietnam often suffers from poor lighting and ventilation, as well as inefficient use of space. According to ArchDaily, such was the case with this house in a residential hẻm in Phu Nhuan District before architecture firm AD+studio took on its renovation.
The result is a multi-functional abode for a six-member family of three generations. The ground floor serves as a clinic, with a garage-cum-lobby as a waiting room for patients. Above, communal and private areas are separated by mini gardens and walls of hexagonal steel frames, lending an airy feel to the otherwise cramped space.
Perhaps the most innovative feature of the house is the rooftop incorporating a kitchen garden, green patches and a sloped roof that can turn into stairs. At the very back is a glass-bottomed lotus pond, which lets natural light gently permeate the space underneath during the day.
Take a close look at this pretty house below: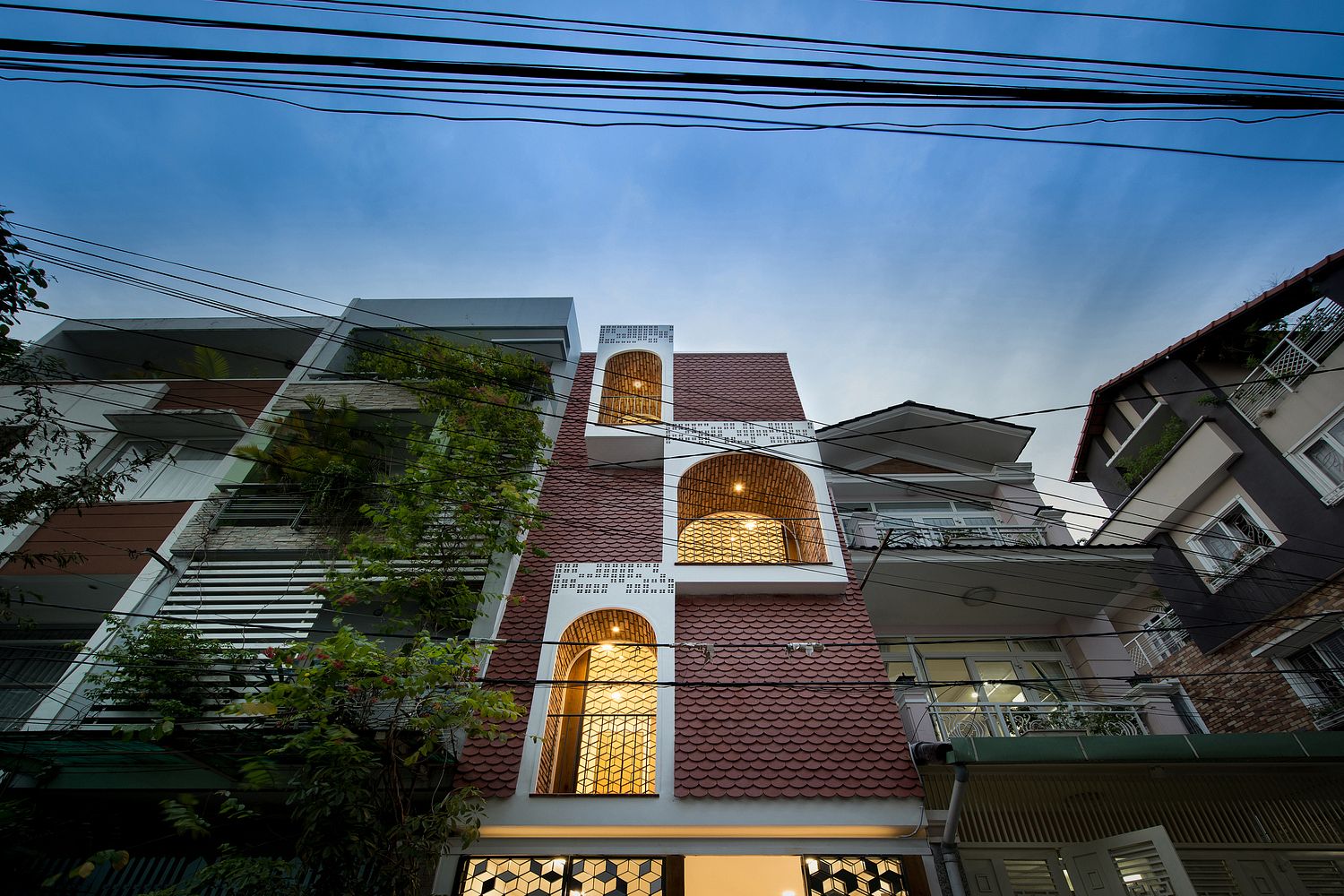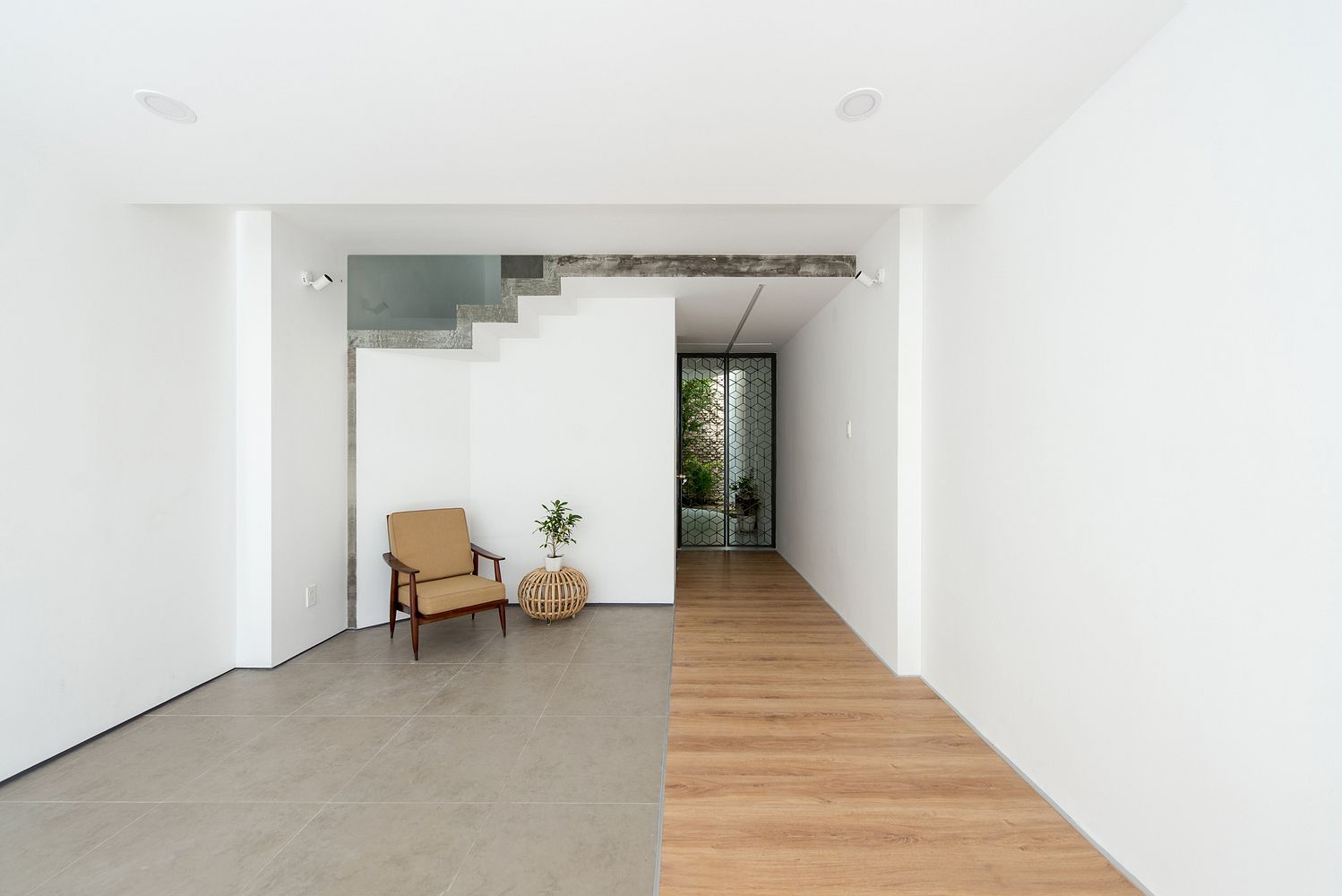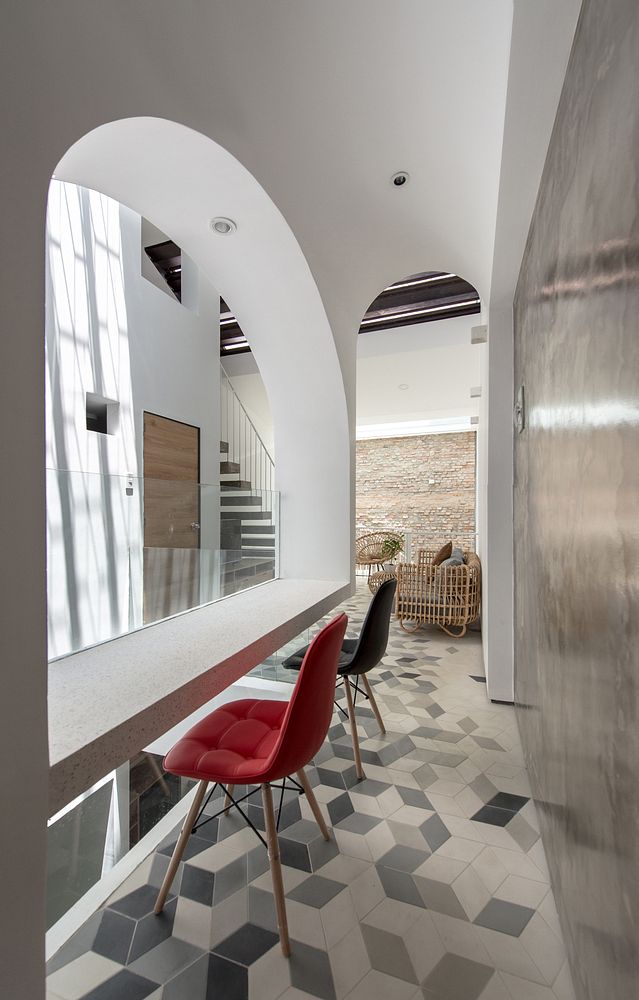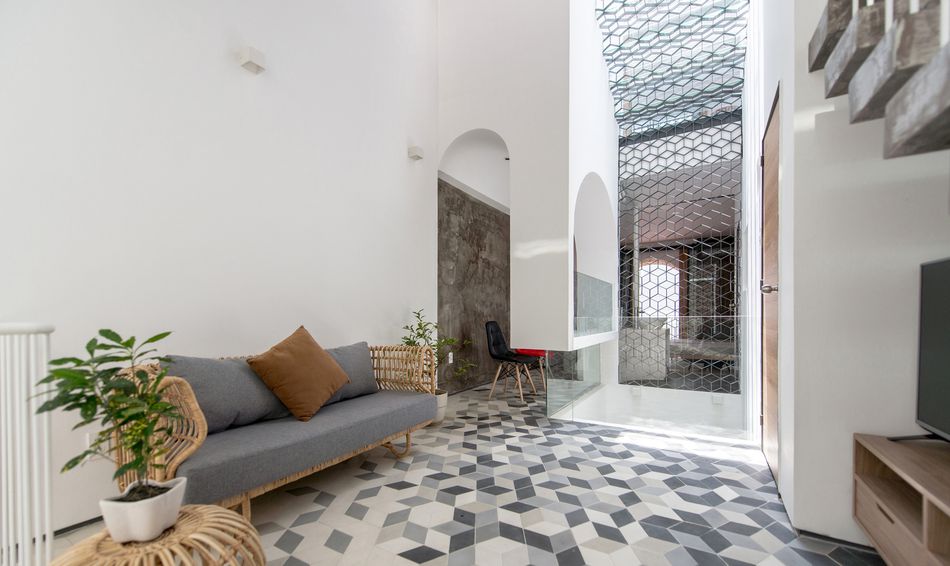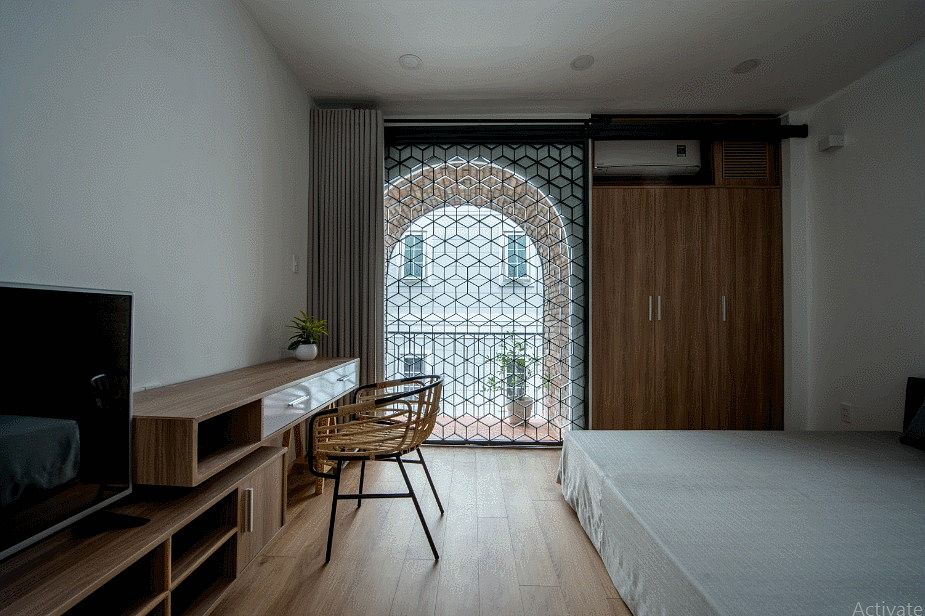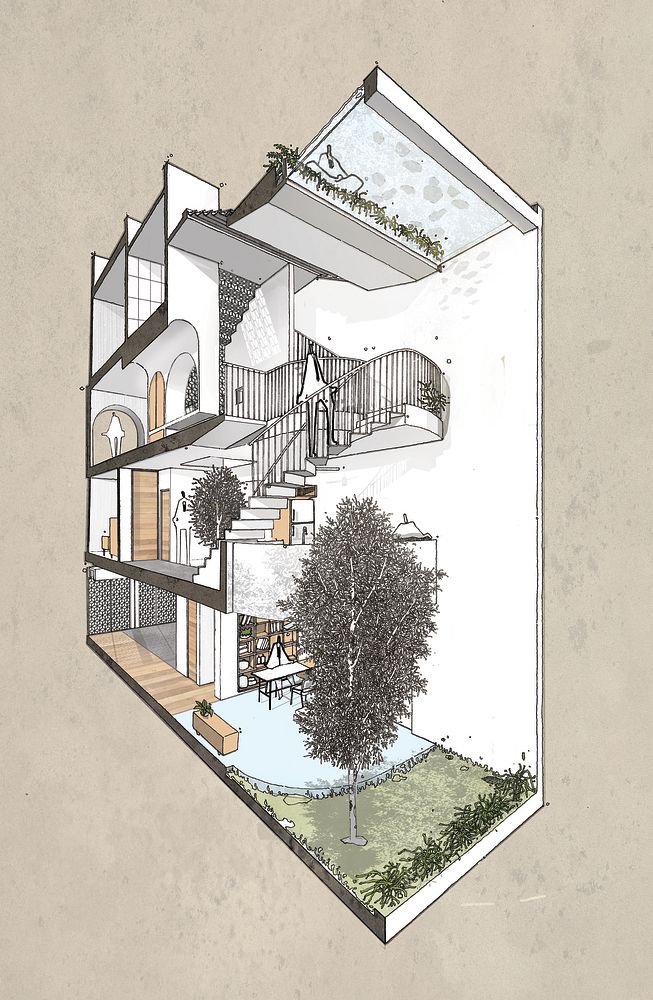 [Photos via ArchDaily]
---
Related Articles
---