What comes to mind when you see the word "chalet"?
Perhaps a cozy escape in the Swiss Alps? A luxuriant abode somewhere in France? Whatever the case, we would guess that a home in Da Nang isn't the first image you think of. But that is precisely what the team at G8A Architects has created with their Tropical Chalet, a villa commissioned in the coastal city.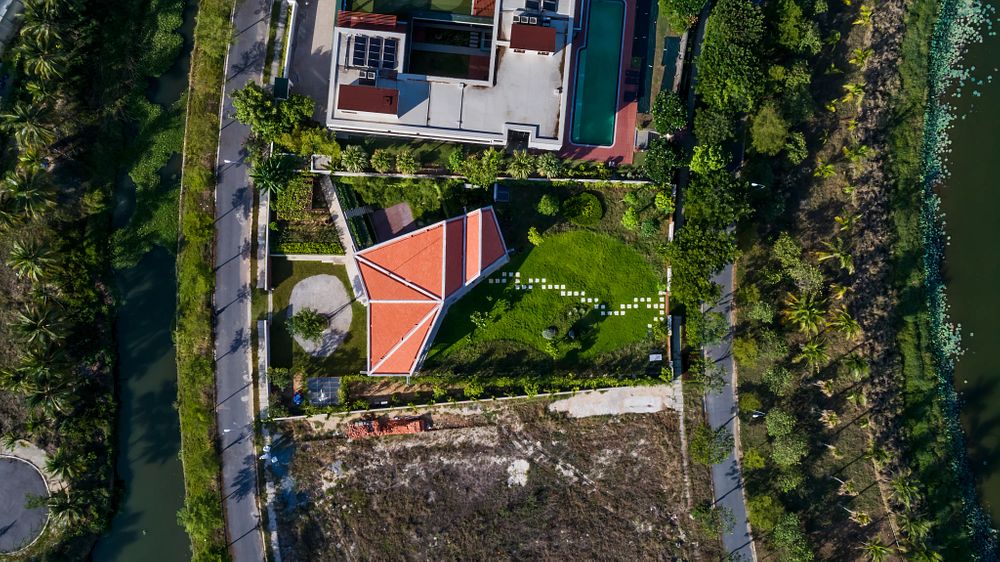 According to the design firm, "The four-bedroom family villa reflects the simplicity of its idyllic context through a porous design that welcomes the surrounding environment of lake-front greenery." The villa is located within a new urban area with a lake, and the L-shaped structure gives the residents a panoramic view of the body of water.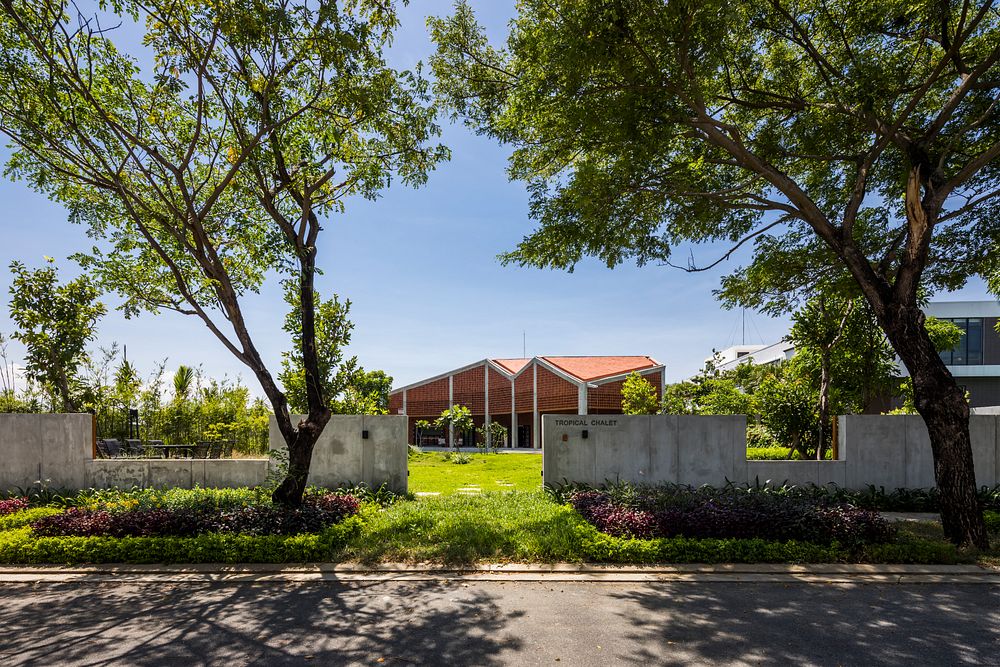 "Two main elements form the design rhythm and narrative for the project," the architects write of the project. "Firstly, the porosity of the brick moucharabieh facade in combination with the recessed gallery creates a certain transparency that welcomes exterior elements of sunlight, cross ventilation and panoramic views into the communal areas."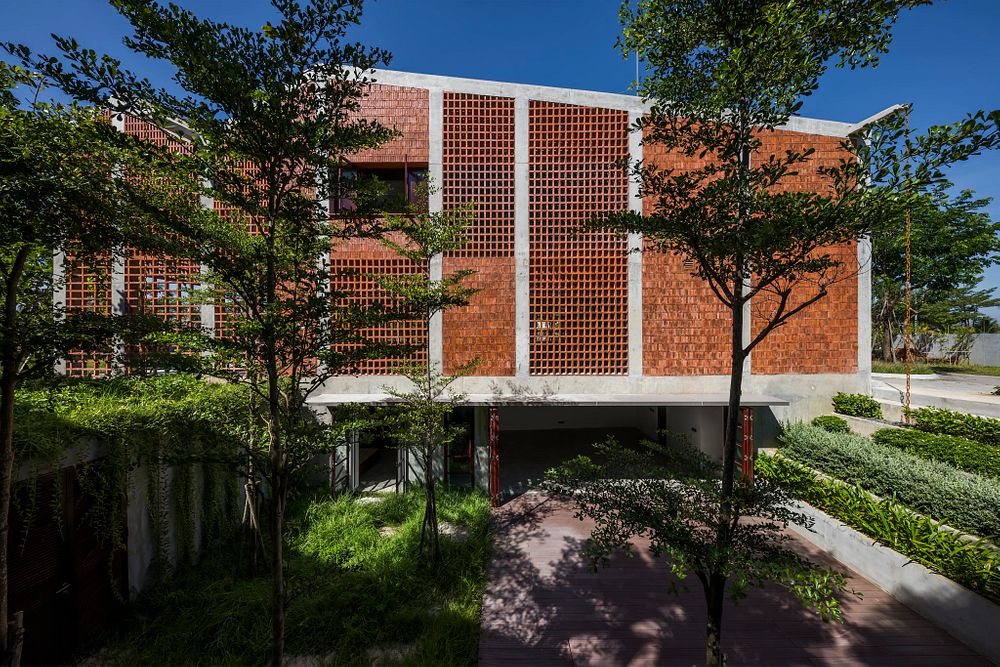 Secondly, the undulating roof creates unique angles from every part of the interior, offering a different view at each step. The ground-floor dining hall, living room and kitchen all share space and are both open to, and protected from, Da Nang's weather. And the materials throughout the villa consist of wood, textured concrete and rough brick, bringing a sense of the natural into the home. Take a tour of the Tropical Chalet below.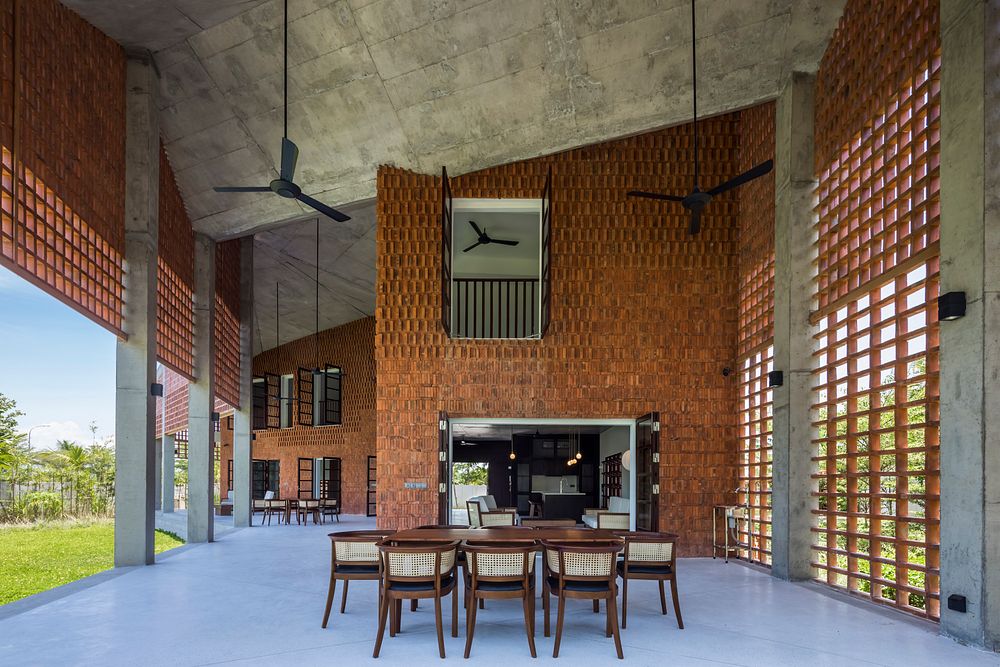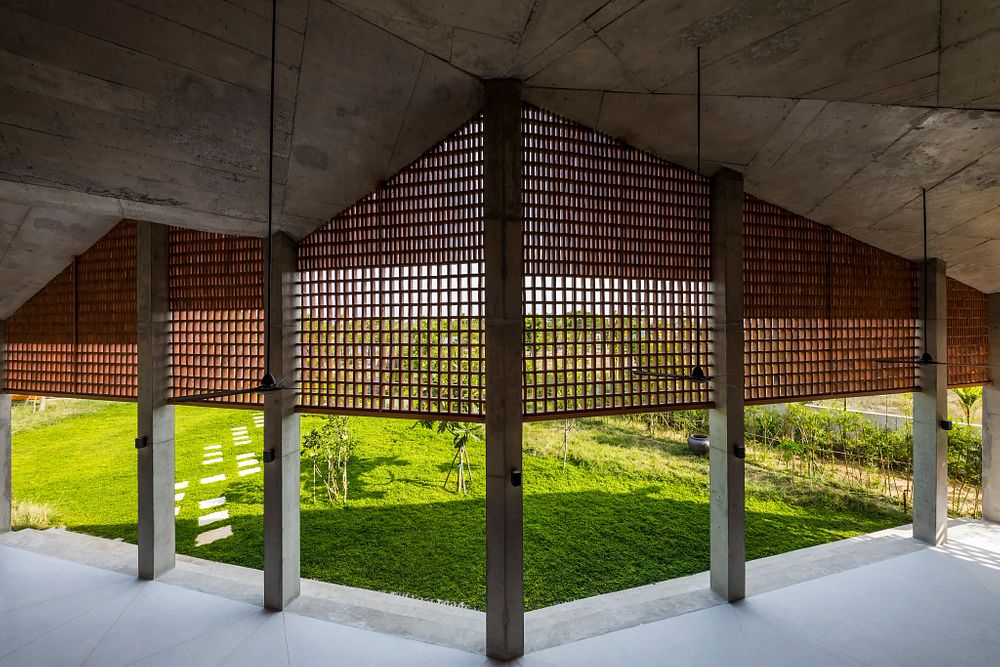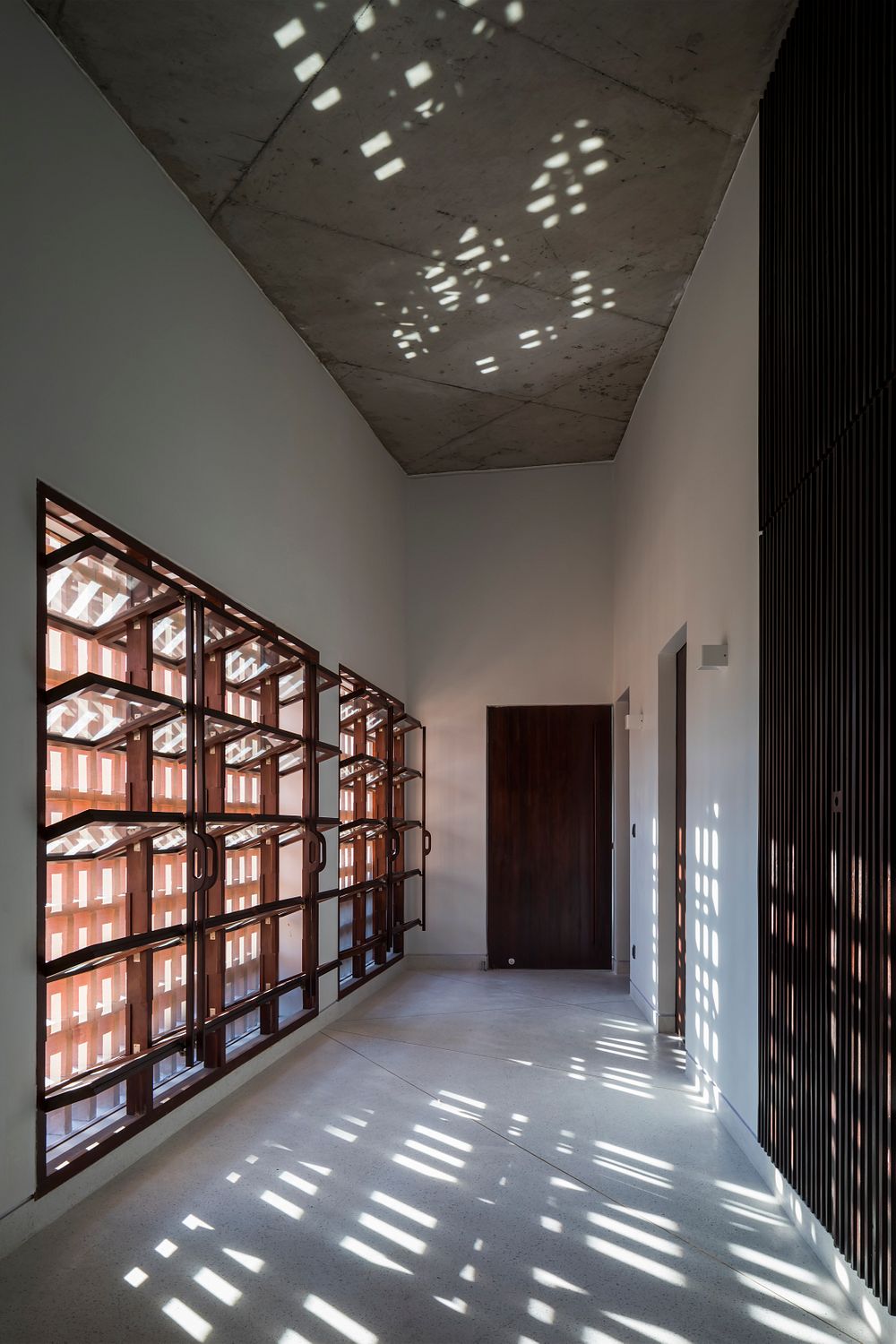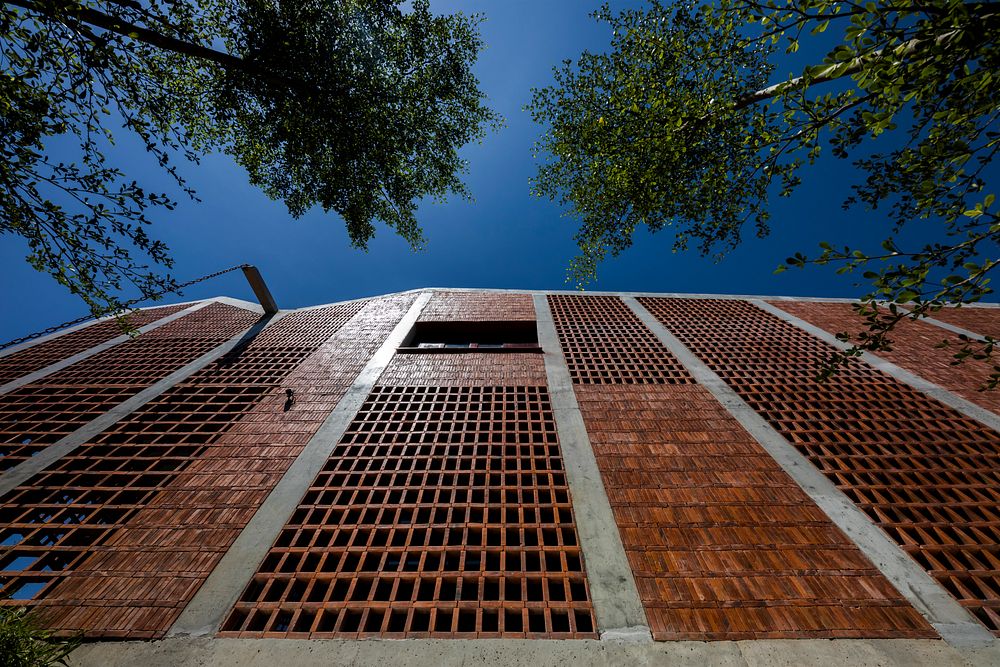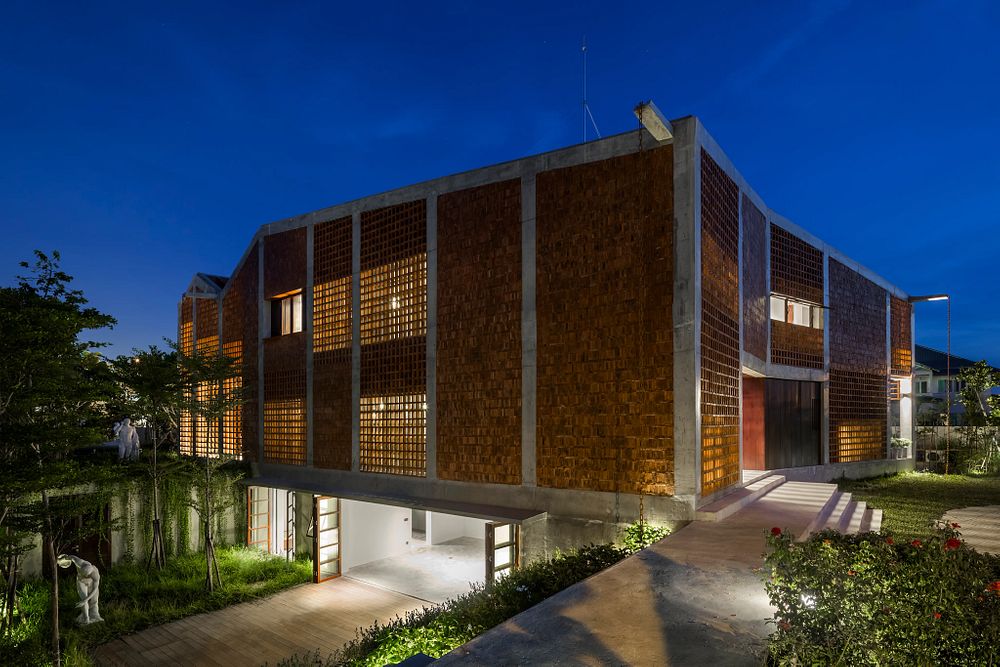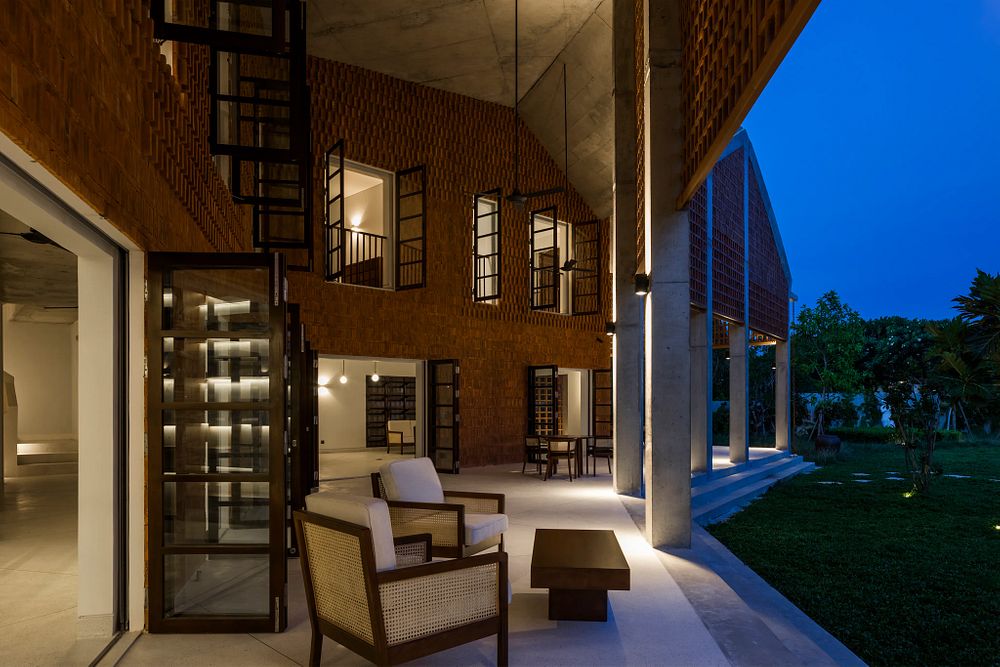 [Photos by Hiroyuki OKi via ArchDaily]