After a bout of heavy rain, fish in Hanoi's Ho Tay are dying en masse.
According to local residents, the creatures began floating on the water's surface after a downpour on September 30, reports Zing. By the next morning, dead fish covered a wide swath of Ho Tay, or West Lake.
Pham Van Dong, deputy director of the lake's management board, estimated the amount of dead fish could reach up to two metric tons.
"This happens every year, but never at this large a scale," Dong told the news source.
Among the dead fish are a large number of tench and tilapia, some weighing up to four kilograms, reports VnExpress. The scores of dead fish attracted some enterprising locals, who arrived with baskets and nets to collect the bellied-up creatures for pig and dog feed. One intrepid local man was even spotted filleting and scaling a dead carp on the spot.
Municipal authorities, however, have cautioned locals against using the fish as food until relevant agencies have determined the root cause of the mass fish death, reports Zing.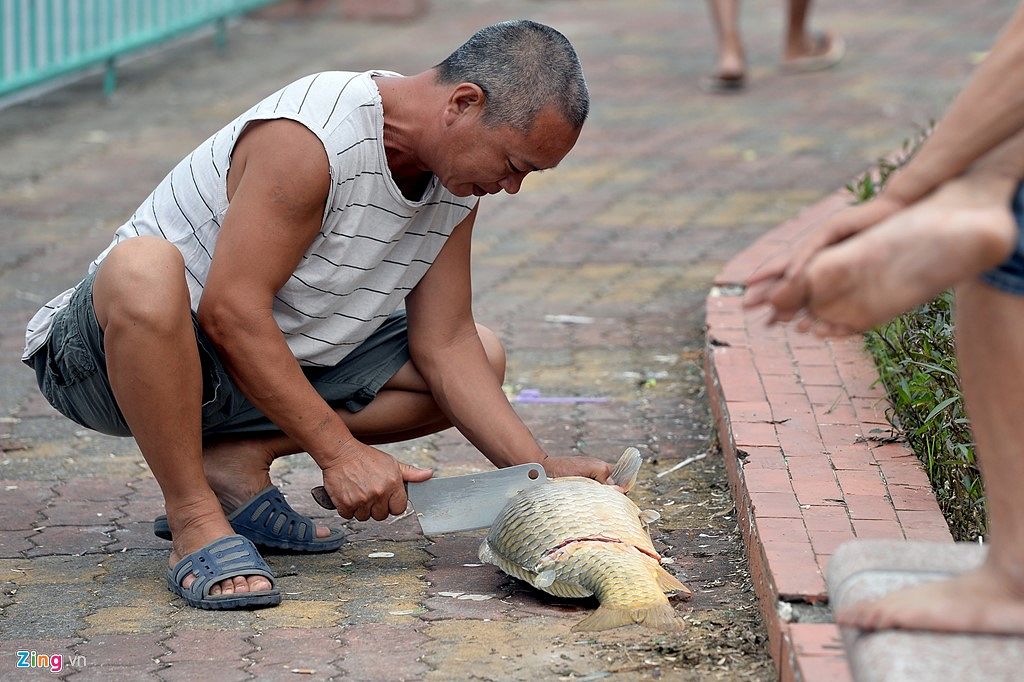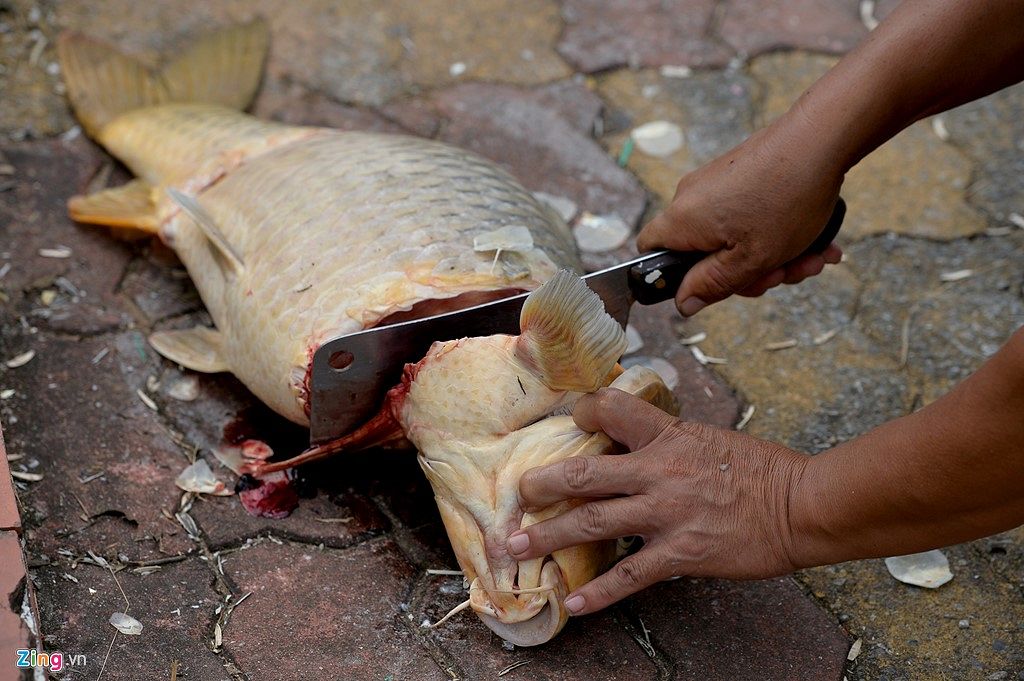 Currently, the lake's management board is collaborating with city police and the local fire brigade in the removal and delivery of the fish corpses to Nam Son landfill. Hanoi authorities are also investigating the reason behind the incident, first by obtaining samples of the water at various depth and locations for testing.
According to environmental officials in charge of the assessment, the full results might take a while to be released but immediate tests on-site showed that the water on the lake's surface had no oxygen.
The Department of Construction has since installed a temporary water filter system to boost the lake's oxygen level in an effort to save the remaining creatures living deeper underwater. Meanwhile, in order to minimize pollution caused by the decomposing fish, the Hanoi Health Department has started spraying the vicinity with disinfectant.
[Photo via Zing]
---

Related Articles:
---