Unprecedented rain and a deluge of water released by two hydropower plants has caused major flooding in central Vietnam, leaving as many as 21 dead and thousands of families stranded.
In the wee hours of Saturday morning, while Saigon was getting wet up to its ankles in some places – OK, maybe up to its knees – houses in Quang Binh were inundated with heavy rain, reports Zing.
On October 14, record rainfall submerged central Vietnam in up to four meters of water in some places as rivers overflowed, creating flash floods throughout Quang Binh as well as neighboring provinces such as Ha Tinh, Quang Tri and Thua Thien-Hue.
The head of central Vietnam's National Hydrometeorology Center, located in Dong Hoi, capital of Quang Binh, told Zing the city received a record 747 millimeters of rain within a 24-hour period, shattering the previous record of 555 mm in 1995. According to VnExpress, the National Committee for Search and Rescue is calling the flood one of the worst disasters in Quang Binh's history.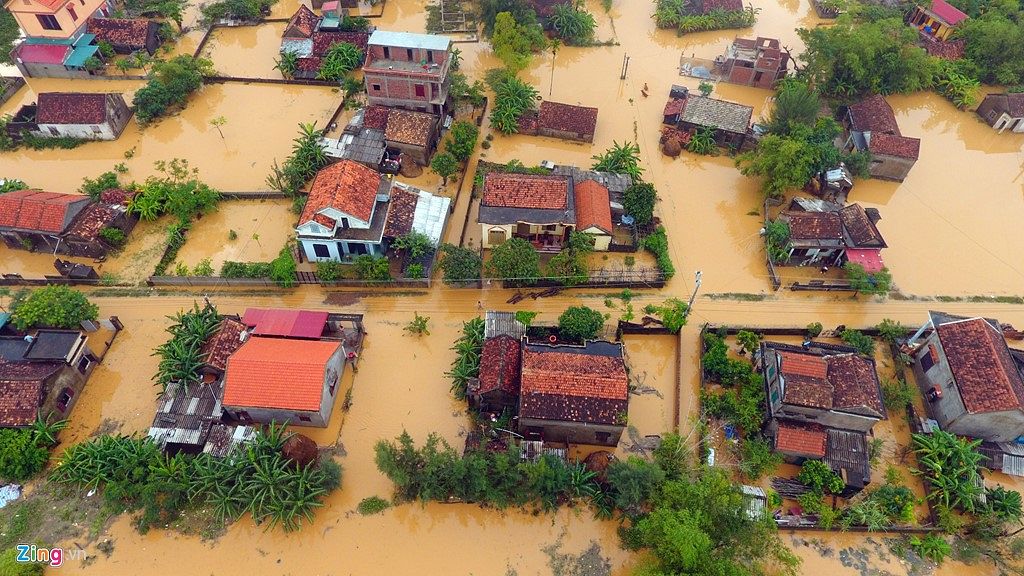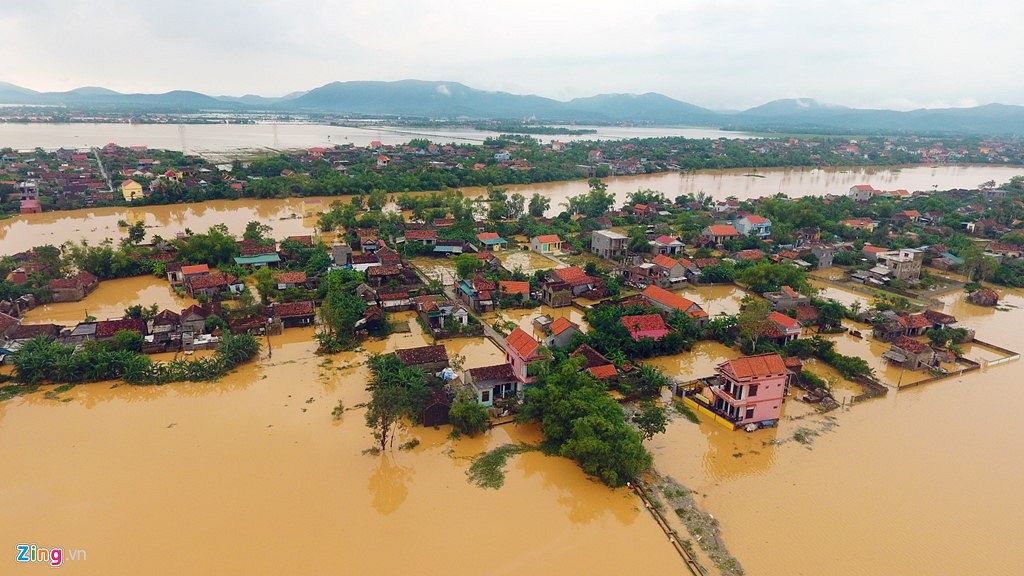 While rain was hammering the central region, the Ho Ho and Boc Nguyen hydropower plants, located in Ha Tinh province, also discharged a staggering volume of water, exacerbating the torrential downpour which fell over the weekend and accelerating the flooding of central Vietnam, reports VnExpress.
According to a report from Ha Tinh's Irrigation Department, Ho Ho released between 500 and 1,800 cubic meters per second of water on Friday night, the news outlet reports. Meanwhile, the Boc Nguyen hydropower plant unleashed 150-200 cubic meters per second. As a result, flood levels reached up to four meters in some areas. Neither facility notified locals in the area prior to discharging the water.
Since the incident, dam investors have remained silent, however this is not the first time heavy rain has been worsened by such an action in central Vietnam, where hydropower plants are abundant. When hydropower dams released excess water during a 2013 storm, for instance, it cost the lives of 41 people and exacerbated flooding in the area. While investors can be fined up to VND30 million (US$1,340) for an improper discharge, critics of the policy believe this amount does little to deter hydropower plants from such behavior.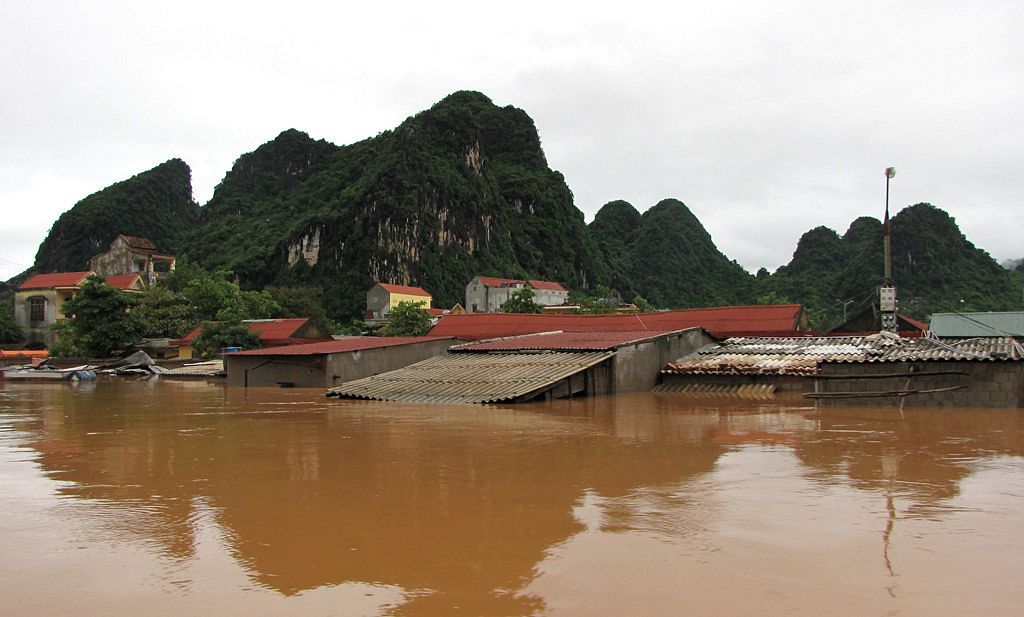 As of this morning, various local and international news outlets report as many as 21 dead in the aftermath of central Vietnam's disastrous weekend. According to VnExpress, the Committee for Natural Disaster Prevention and Control has counted 15 fatalities in Quang Binh as well as two each in Nghe An, Ha Tinh and Thua Thien-Hue provinces.
Though the number of affected households varies greatly – The Guardian estimates roughly 27,000 houses are currently under water while the Wall Street Journal is reporting 100,000 – even conservative estimates mean search-and-rescue teams have their work cut out for them. Important roads in the area have been rendered impassable by floodwaters, posing difficulty not only for those traveling through the area but for those transporting supplies to the affected families. Traffic was moving along Quang Binh's section of Highway 1A on Saturday afternoon, Vice Transport Minister Le Dinh Tho told VnExpress, however floodwaters are still obstructing traffic on Nghe An's Highway 7, according to Thanh Nien.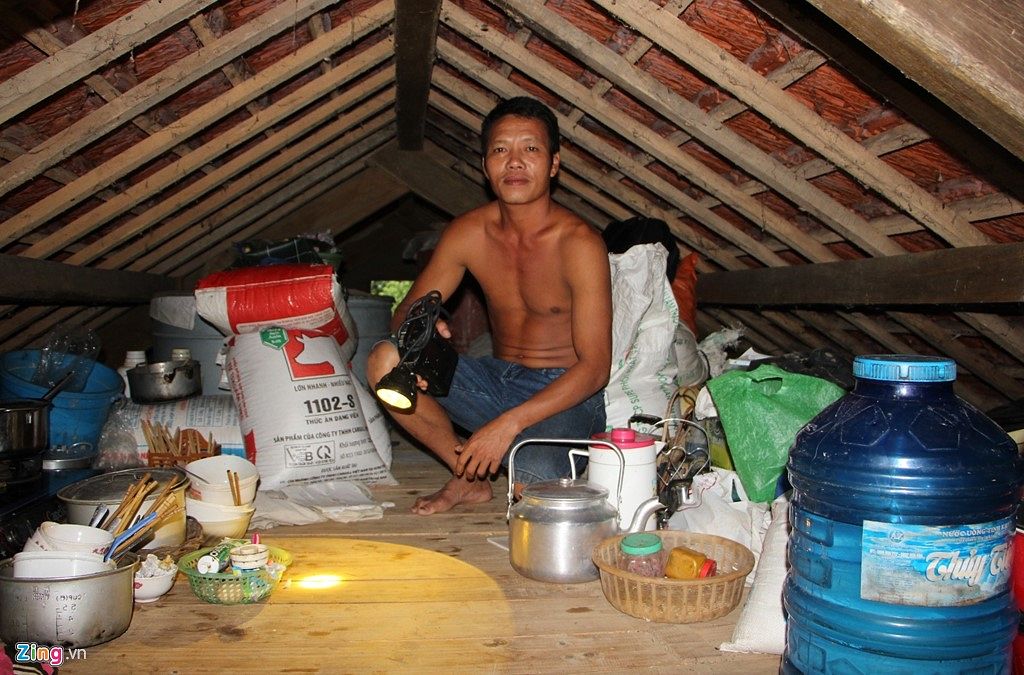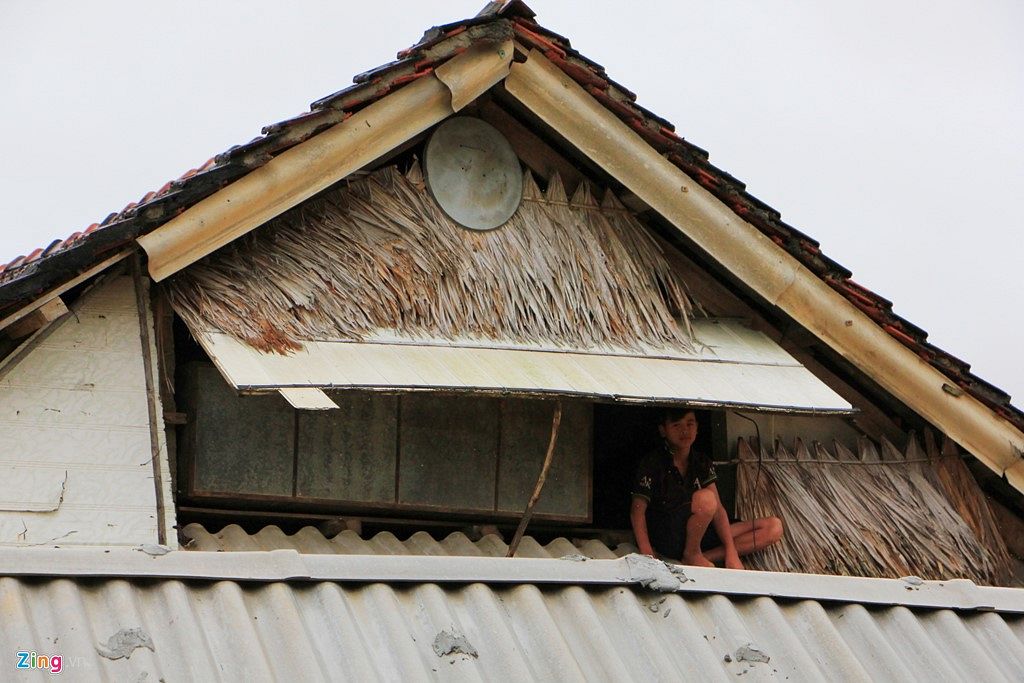 A total of 43 trains along Vietnam's North-South line have also been stopped on either side of the flood zone, reports VnExpress, as the tracks are currently under water, while several flights to the region have been canceled.
In the aftermath of the flooding, Prime Minister Nguyen Xuan Phuc called upon local government institutions to assemble search-and-rescue teams from police and military personnel, Zing reports.
"It is our priority now to save people's lives," Chairman Nguyen Huu Hoai of the Quang Binh People's Committee was quoted by Reuters as saying.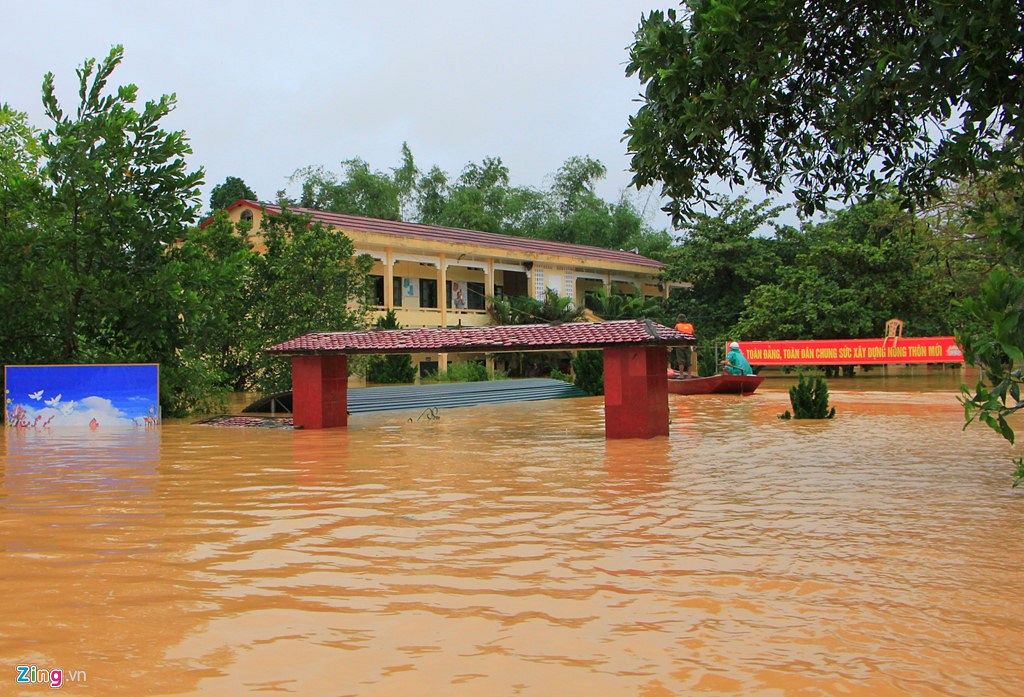 In addition to providing emergency assistance to stranded residents, government officials are also scrambling to come up with a sound evacuation plan, as tropical storm Sarika – the same tempest that just struck the Philippines, killing two and leaving thousands homeless – is expected to hit Vietnam around October 18 after crossing the East Sea, reports Tuoi Tre. While the storm is likely to touch down further north, in Thanh Hoa province, it's possible central Vietnam will still see heavy rains as a result, and the damage from Sarika coupled with central Vietnam's current flooding could put a strain on the government's rescue efforts. Experts also caution that landslides may occur in mountainous areas due to the flooding.
[Top photo via Zing]
---

Related Articles:
---