As residents of central Vietnam struggle with historic flooding that has killed at least 21 and inundated more than 100,000 homes, Vung Tau's fish farmers find themselves in a pickle due to yet another suspicious mass fish die-off.
Last week, farmers along local wharves in Ba Ria-Vung Tau noticed that their fish were dying en masse for no apparent reason. Most believed that untreated sewage from nearby fish processing facilities was behind the disaster. Thus, on Friday, scores of Vung Tau fish farmers gathered at one of the area's crucial highway junctions and dragged dead fish across the road, blocking traffic.
According to Huynh Son Thai, deputy director of the provincial Department of Agriculture and Rural Development, the complete lab results for water samples taken from the area are not yet ready. However, preliminary tests at the site showed that samples collected from the Cha Va River – where most of the farmers' wharves are located – had unusual chemical properties, reports Tuoi Tre.
Specifically, the river's salinity had decreased by 0.3-0.5%, while the pH level had increased. The department believes that this could be due to recent downpours in the area, as the rain may have diluted the river water at a rapid rate, causing "salinity shock" to the marine creatures. At the same time, sources of wastewater flowing downstream also polluted the fish's living environment, resulting in a lack of oxygen.
Other tests carried out by third-party institutions commissioned by local fish farmers also indicated an abnormal level of chlorine-containing substances.
Most farms in Vung Tau rear cobia, a commercial fish breed that can weigh uo to 10 kilograms. Farmers care for each batch of fish for two years before selling them.
"Each cobia could sell for more than a million, therefore every time one goes belly-up, I'm heartbroken," a local farmer named Danh shared with VnExpress.
While the Department of Agriculture and Rural Development is leaning towards natural causes, such as heavy rainfall and changes in maritime conditions, as the reason behind the fish deaths, locals are placing the blame elsewhere.
In Tan Thanh Ward, just five kilometers from Vung Tau's fish farm area, a reservoir is filled to the brim with sewage. Originally built to help regulate the salinity of local bodies of water, the lake is now where a slew of seafood processing mills dump their industrial waste. Local residents believe that this contaminated water flows downstream to the Cha Va River, poisoning the fish.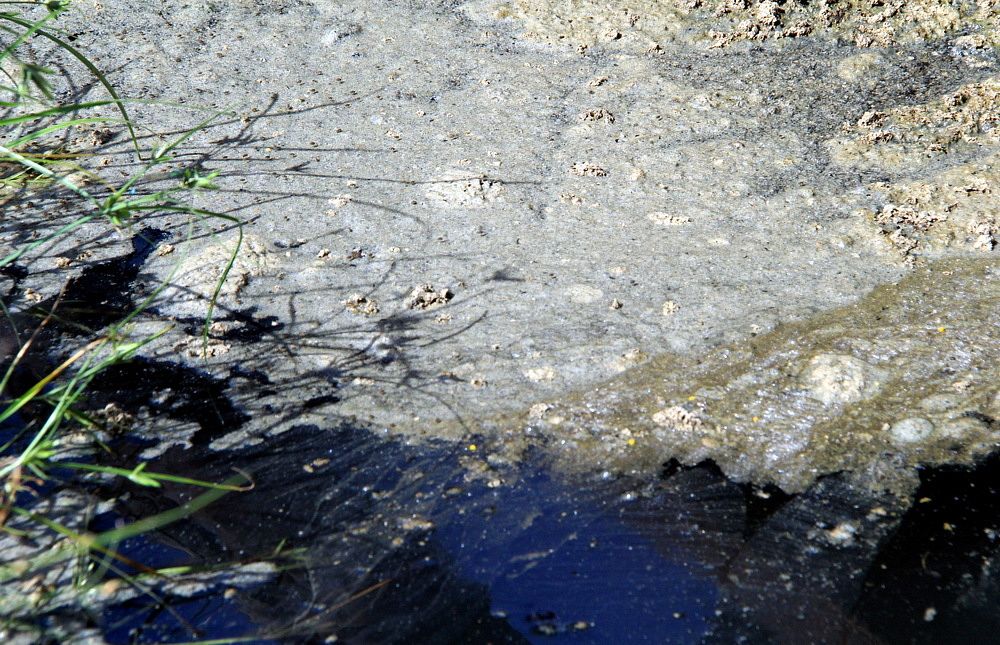 The Ba Ria-Vung Tau People's Committee plans to relocate these factories to Xuyen Moc Ward, away from the fish farms. If the wastewater is indeed the cause of the fish deaths, it will not be the first time this has happened. In 2015, local government agencies discovered that 14 seafood processing factories had unloaded untreated waste straight into the Cha Va River, killing an entire batch of fish at adjacent farms. Thirty-three farmers sued the perpetrators for VND18 billion (US$810,000), but so far only two companies have agreed to compensation worth a total of VND300 million (US$13,500).
According to Tuoi Tre, inspectors recently visited factories in Tan Thanh District's Tan Hai Commune. Two of the facilities in question were indeed releasing sewage straight into the water. The inspectors also obtained samples from the factories for further analysis.
Fish deaths have become a frighteningly common occurence for farmers and fishermen nationwide this year. The country's ongoing environmental crisis started in April when the economies of several provinces in central Vietnam were paralyzed by massive fish kills caused by chemical discharges from a steel plant into the East Sea. Since then, this devastating phenomenon has occured in Hanoi, Saigon, Thanh Hoa and now Vung Tau.
[Top photo via VnExpress]
---

Related Articles:
---